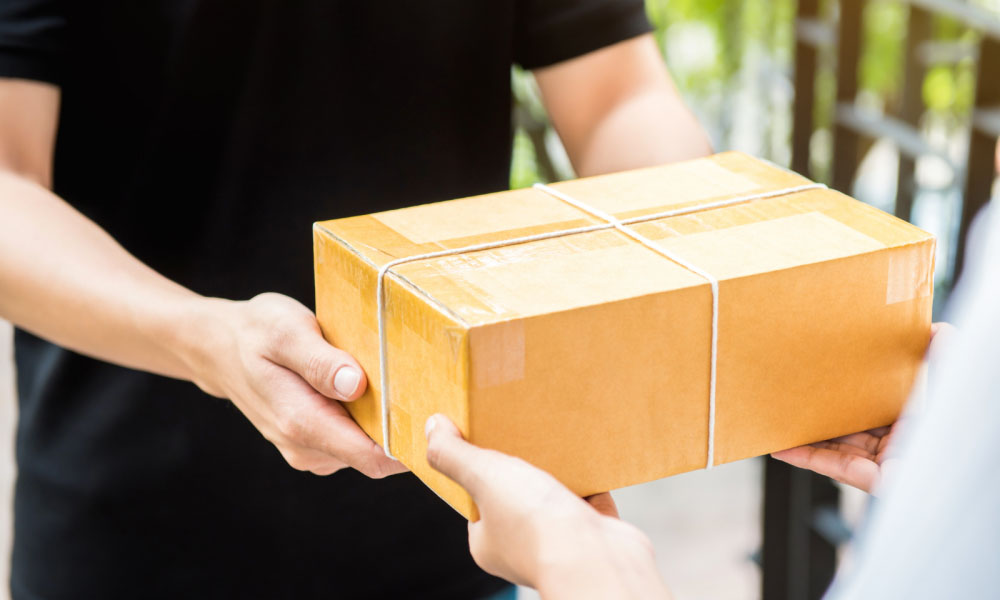 Everyone knows it well that the food ordering and delivery sector is a trillion-dollar business. The delivery market is considered as a fraction of the delivery business. By recognizing the opportunity, most companies step ahead to set their food in the delivery business. It's forecasted that the delivery business globally will grow by USD 956 million by 2022. EatSure is one of the parts of the boom, exploring its business and revenue model. Also check on why it is beneficial for you to invest on EatSure clone, how it helps you handle your business efficiently.
Every individual loves to prefer the option to get their food delivery at their personal space. Numerous mobile apps are working on their business model to make our lives easier and better. The online food ordering market was around INR 45.58 Billion in 2017 while it will increase and touch around 12.53 billion by 2023. It's forecasted to expand at a CAGR of 38.08% from 2018-2023.
The percentage of daily meal delivery orders fulfilled is increasing at unprecedented rates throughout the globe, including in the major cities of India. India's food delivery and ordering market are estimated to reach $8 bn by 2022. The food ordering and delivery market in India are increasing tandem with evolving patterns and eating habits of people.
The rise in disposable incomes and hectic work schedules is the primary reason for the increasing popularity of food delivery platforms, especially in urban areas. You can also become part of the competition by investing in ready to use e-delivery crafted to satisfy all your business and customers requirements efficiently.
What is EatSure Clone?
An app like EatSure can automate your food delivery business. If you are running an existing business or have an idea to commence a food delivery business then give a try on EatSure clone to meet the rising demands of customers as it comes with customization options to scale up your reach to any extent you desire.
Have a Look into Eat Sure History, Purpose, and Other Details ?
EatSure is a safe, reliable and hygienic food ordering and delivery platform that helps people to get their favourite food delivered at their place. The platform empowers you to enjoy your favourite meal with the best-in-class safety measures passed by relevant authorities. The company promises to offer safe, delicious and hygienic dishes right at customers' places. They need to follow a simple process to get their favourite meal delivered right at their home.
Faasos mobile app is considered as a one-stop solution for all brands under the Rebel Foods, was rebranded as EatSure. The rebranding took place with the purpose to offer complete hygiene practices over the entire chain at Rebel Foods. This decision was taken by the owners when most people avoided ordering a meal from outside due to COVID 19 outspread. With the change, the platform ensures the safety of the entire process, including choosing ingredients, preparing a meal, packaging to eliminate all the doubts related to hygiene.
During the challenging and competitive time, Rebel Foods is raising the bar by making sure that all the brands come under "Eat.Sure" promise, which will be defined by:
People:Medically certified to handle food along with daily temperature logged
Process:More than 200 + Checkpoints for hygiene, safety, and quality
Ingredients:Avoid artificial flavour and colour to ensure the highest quality ingredients usage
Packaging:Double sealed packaging and contactless delivery
The logo of the company is updated on Apple App Store, Google Play Store, and also on its website. Under the banner, the company runs numerous brands like Oven Story Pizza, Behrouz Biryani, SLAY coffee, Mandarin Oak, Bake, Lunch Box, The Good Bowl, and Firangi. However, EatSure is a famous brand that delivers lip-smacking rolls and wraps across India.
Fassos to EatSure Explore the Whole Story Right Here!
Faasos rebranded as EatSure by Rebel Foods is the best option to get all your issues addressed efficiently of the era. You can get a clear idea about what is food and what new you can leverage at our place. Faasos helps the users to eat exciting food. Faasos is available in more than 15 cities in India, serving a vast range of delicacies for foodies globally. The food ordering and delivery have a premium version named bolt. The version ensures that if the order is not delivered within 30 minutes, it will be delivered for free. The app ensures to provide multiple discounts, offers along with various payment options.
Launched by INSEAD alumnus Kallol Banerjee and Jaydeep Barman in 2010. The company operates in more than 2,100 internet restaurants and approximately 300 cloud kitchens over three countries. Earlier, Rebel Foods has raised over $50 million from US-based hedge fund Coatue Management. Later in February, the company successfully raised $4.91 million in a venture debt round from Alteria Capital.
Rebel Foods is the largest cloud kitchen chain that is operated by Faasos. Behrouz and Firangi Bake are also planning to expand its kitchen infrastructure beyond its cooked meal brands. It will simply be done by diversifying into ready to cook meals, packaged snakes, meats, and scaling other restaurants by investing around 12 brands a year.
Video:
How EatSure Works to Offer Amazing Experience
EatSure works only on three critical steps, if you want to explore the overall flow of all in one delivery app, check the overall app graphical visuals flow. It follows simple flow making it easier for customers and restaurants to complete all-overs accurately. Check the primary steps to know how EatSure works to offer a fantastic experience to customers.
Step 1: Browse various items and order food from restaurants
Step 2: Restaurants receives the order, prepare food and hand it to delivery provider
Step 3: Delivery provider delivers the food to user location and collects money
EatSure Business Model: Dive into to Know How Delivery Platform
Food tech expansion is quite appreciating worldwide. EatSure has secured its place in the market in a short time due to its fantastic business model. The operational strategy of the platform makes it the first choice for food lovers to order their favourite meal right away. The delivery platform operates on a success-based model guaranteeing excellent cash flow for restaurants, shareholders and partner food providers. Check more about EatSure's business model to know how it manages to offer a fantastic experience.
Customer Relationships
EatSure ensures to offer fantastic service by providing hygienic, safe and delicious food. Food lovers are allowed to utilize the meal delivery service through the leading platform; it eliminates the need for employee interaction. The relationship of the company with vendors is helping it to provide personal assistance nature.
EatSure Revenue Model: How the Delivery Giant Makes Money?
EatSure primarily operates on a value-driven structure, helping them to offer a premium proposition. It focuses on providing frequent product enhancements and personal service. Check how you can make money with EatSure clone, explore the revenue model which you can follow for your delivery solution:
Connection Fees
You can charge connection fees from food vendors. If any food owner wants to join the platform, then they can pay some percentage as connection fees. The connection fees depend entirely on market level and other things.
Commission Fees
You can charge some amount as a commission from restaurants who have partnered with your platform. The commission fees can vary by country and location of the restaurant.
Transaction Fees
You can charge a negligible amount on any online transactions; the transaction fees can be set from the food lovers on restaurants agreement.
Advertising Fees
Allow your partners to keep their business on top with negligible advertising charges. It helps businesses to grab the attention of their targeted customers in shortly ensuing to enhance their business profit margin.
How Much it Cost to Build an EatSure Clone?
Even though numerous factors are responsible for the EatSure clone development, the development cost depends on the features, functionalities, and much more things which you consider to include in the tech stack. The cost to build a user-friendly app would comprise of various factors such as
Development of an app for both Android and iOS version
App design
App testing
App launch
There are many other factors responsible for increasing the development cost. Contact us today to know how it costs to build an EatSure clone, what features you will get, how the tech stack ensures business expansion, and much more.
Diverse Cuisines On Demand with EatSure Clone Becomes Easier: Know How?
The food delivery market in India is forecasted to grow at the CAGR of 30.55% and 10.19% between 2020 and 2024. The number is based on revenue and number of users, respectively. Explore other food delivery statistics to know how it is experiencing massive growth in recent years.
The food delivery industry will measure the revenue growth of INR 1,334.99 Bn and a user base of 300.57 million by the end of 2024. There are numerous players in the online delivery market, including platform-to-customer service providers such as FreshMenu, Swiggy, Zomato, and Faasos. Besides this, some of the other companies that operate with a restaurant-to-customer business model include KFC, Box8, and Dominoes. You can also build your name in the competitive market by investing in EatSure clone, ensuring your business success and growth quickly.
EatSure Has Brighter Future Ahead: Check the Plan of Delivery Giant
Nowadays, there is an app for everything, taxi booking, food ordering, grocery delivery, sports, music, and the list goes on. Developing a mobile app is becoming crucial these days as a mobility solution is gaining immense popularity. Hence to meet customers growing demand with changed behavior, it becomes essential for you to invest in a user-friendly and engaging solution. Get in touch to know what we offer and how our solutions help you to boost your business success to a new level.