Check Everything About Top 10 Food Delivery App in South Africa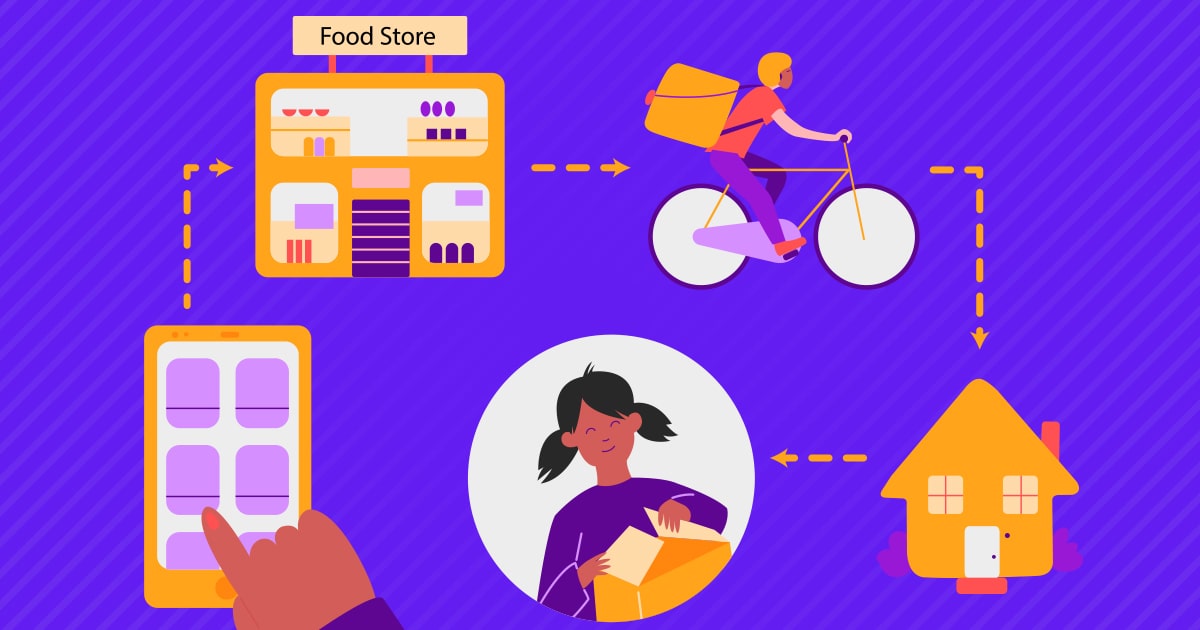 The use of online food delivery apps has experienced massive growth amid the Covid-19 outbreak. People these days have a hectic schedule, due to which they don't get the time to cook food at home. Even if they don't prefer to go out of their house due to Covid-19 infection, they feel safe to order food through the online service. They like to get mouth-watering dishes delivered at home, check top food delivery apps in South Africa to know how they satisfy the growing demand of Customers during Covid-19 outbreak.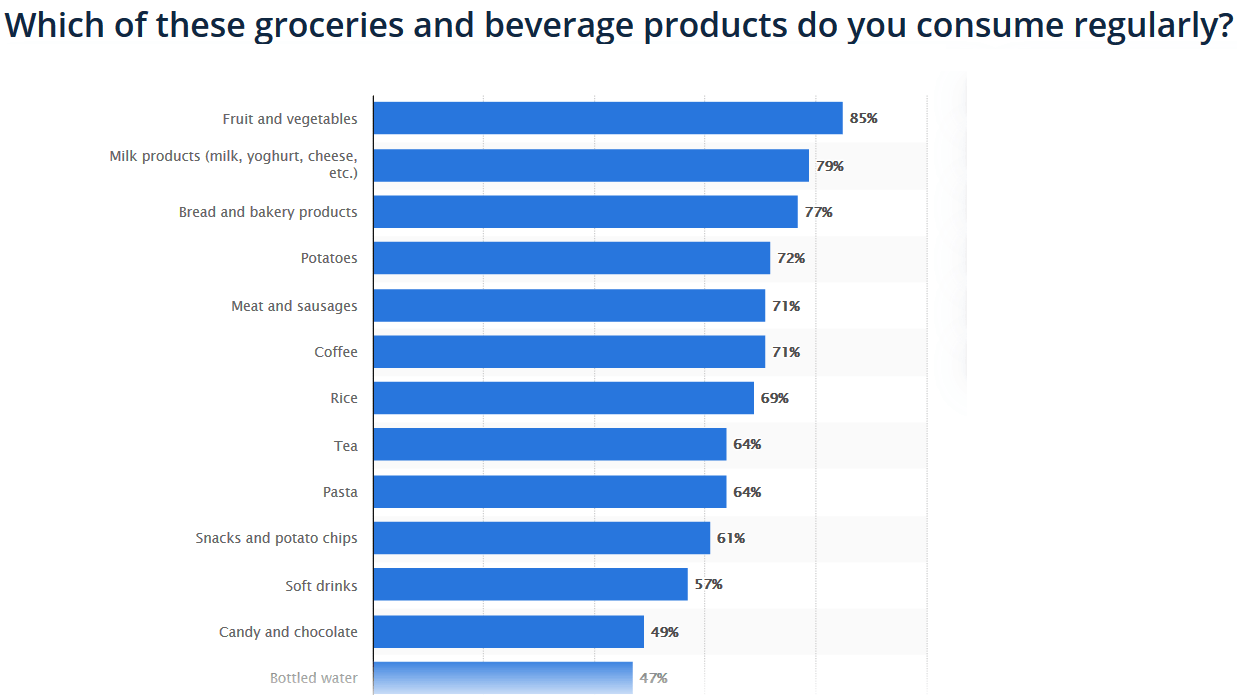 The above graph represents the data of regularly consumed food and beverage app in South Africa in 2020, globally. More than 25% of respondents answered the question, "Which of groceries and beverage items do they consume regularly?". The answer differs from an individual response, but most said they prefer to make purchases of "Beer" and food through on-demand apps. Food delivery apps make it relatively easy for food lovers to order their favorite food from local restaurants and get it delivered to their doorsteps with a few simple taps on their smartphone. Food ordering and delivery apps provide users with convenience to choose from a range of local restaurants, food, and much more.
Top Food Delivery Apps in Africa Ruling the Food Market in 2020
Food retail sales value in South Africa was around 52.2 billion U.S. dollars in 2018 alone, while the domestic market food retail sales in South Africa amounted to 44.9 billion U.S. dollars. People across Africa use highly-rated apps to order items like drinks, clothing, foods, groceries, etc. They need to download the app on their smartphone; later, they can proceed without any hassle. The online food delivery segment revenue is projected to reach around US $965m in 2020. The annual growth rate (CAGR between 2020 and 2024) is expected to grow and reach around 9.7%, resulting in an increase in projected market volume by 2024, it is forecasted that it will reach US $1, 396m. The market's largest segment in Africa is Platform-to-Consumer delivery, with a market volume of US$524m by the end of 2020.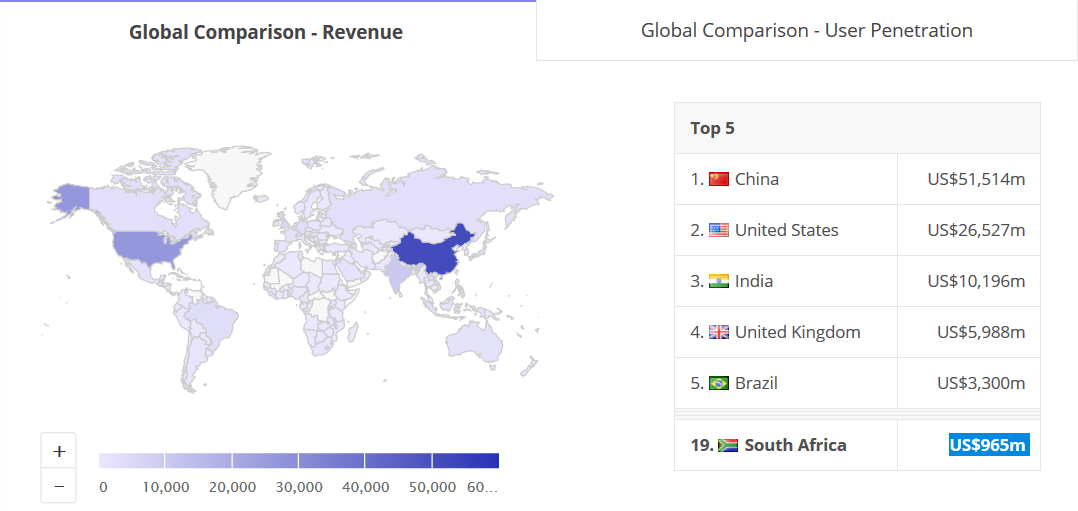 Ordering and delivery platform have made people's life much more accessible than ever before. Affordable with a variety of choices, mobile apps guarantee convenience for the users. Users can leverage the advantage of free home deliveries, features, and functionality offered by the app to end-users. Check the list of top 10 food delivery providers gaining popularity across South Africa in 2020, check everything about the service providers to know how they achieved success in the food market.
1. SoFresh
Nigeria's pioneer SoFresh is the number one healthy food chain provider. The food ordering and the delivery app provide different services like fresh, nutritious, delicious, and healthy meals. SoFresh promises to promote a healthy lifestyle by allowing users to order the best food as per their requirements with a few simple taps on the platform. The company operates on the simple logic that "FRESH IS BEST"; hence provides fresh online app based service to food lovers. Customers can order fresh salads, parfait, juices, sandwiches, smoothies, fiesta wraps, etc from the platform to go with the healthy meals.
2. Mr D Food
Mr D Food is one of the most popular food delivery App in South Africa. The company used to take 80% of their orders from the phone until 2016; it shifts from phone to app. The app received more than 2,00,000 downloads in just six months after its launch in the market. Mr D Food has undergone many changes to maintain and enhance their business identity in the competitive food delivery market. The company has partnered with more than 1000 restaurants in 53 different areas to enable customers with the best and fast food delivery on customers' demand.
3. UCook
UCook successfully provides its food delivery service in countries and cities like Cape Town, Johannesburg, Durban, and some smaller areas. The company delivers raw ingredients for users to cook meals for the family of 4. They offer three or more meals a week to the platform users to the low card, rustic dietary requirements, and vegetarian. The menu on the UCook platform is changed weekly and sustainably sourced. The company also enables its users with ethical ingredients on their demand; it ensures maintaining long-term relationships with each customer by providing them with a fantastic delivery service.
4. Orderin
One of the most affordable ordering and delivery service, Orderin enables customers to order delivery pickups at nominal delivery fees. Customers need to install the app on their smartphone to make use of it as per their preference. They can enter their location and can explore a list of local restaurants providing online delivery service to them on their request. After placing the order, they can also pay for the requested service through the app using their credit or debit card. The requested food will be delivered to the customers' doors within 45 minutes.
5. Jumia Food
Jumia Food has satisfied the requirement of millions of customers in more than 30 African cities, including Morocco's Casablanca and Nigeria's Lagos and Kenya, which is considered as its biggest market. The company partnered with more than 4,000 restaurants. It offers every type of service, starting from international fast food to local cuisine, from popular brand names like KFC, McDonald's, Pizza Hut, etc. Jumia Food is looking beyond Africa's middle class for its business growth; the company is targeting people who are having daily spending between $2 to $20. Africa's consumer spending will increase and reach $2.2 trillion by the end of 2030 from $680 billion in 2008. The company has recently launched its food delivery service to Saudi Arabia. This expansion is considered one more step ahead in the global rollout; the company is now targeting a population of more than 3 billion people worldwide. Jumia Food currently operates in more than 11 countries in Africa; it is one of the most used ordering and delivery service with an enormous geographical reach.
6. Yum Deliveries
If customers are looking for a premier online delivery platform, Yum Deliveries is the best option allowing users to order food from the best Nairobi's grocery stores and restaurants. Customers can browse the range of menus before placing their orders; they can find online anything from their favorite place without any hassle. The platform ensures a more comfortable and faster ordering. The company has partnered with more than 250 restaurants and has satisfied the hunger of more than 10,000 customers in Nairobi. Yum has launched its service in Uganda, Kampala, and many other cities. The platform has gained popularity for its customer service, efficiency, and range of options, which it offers to its users.
7. Glovo
Founded by Sacha Michaud and Oscar Pierre, Glovo is a Spanish start-up launched in 2015 in Barcelona. It's one of the most popular online courier services that pick up, deliver, and purchase products through its app. It's a multi-category lifestyle mobile app that offers food delivery or other delivery services on customers' demand. Still, the most popular offering of Glovo is a food delivery service.Glovo, the online delivery app that delivers almost everything, raises $169M Series D. It is a popular platform among local customers to order anything they want from any of the cities. Customers are allowed to order anything, starting from groceries to gifts to food. Once customers place an order, the nearest delivery provider will go to the closest store and pick up the item and deliver it.
8. Areachops
Areachops has made order takeaways from the neighborhood; it is an on-demand platform that allows users to order food from local restaurants. Areachops has partnered with restaurants across Nigeria to enable its customer's accuracy to request delicious food in a minute. The company was founded in 2016 to offer the mind-blowing delivery experience to customers, helping them eliminate waiting time to a great extent.Areachops charge a delivery fee for deliveries to different locations like Victoria Island, Lagos Island, Ikoyi, Ajah, Lekki, etc. Areachops is undoubtedly the best online takeaway app in Nigeria. It allows platform users to order their favorite treats from their favorite restaurants without any hassle.
9. Homechow
Homechow is changing how goods, logistics, and food is delivered in cities on the Africa continent. The app is providing excellent on the go prepared meal delivery service at an affordable cost to customers. In 2018 the platform was founded by Gabriel Ankamafio; its headquarter is located in Labadi, Accra. The company presently serves end-users in the Greater Accra Region of Ghana. Homechow recently announced an expansion to the Ashanti Region of Ghana.
10. The Flying Pan
The Flying Pan was started to deliver online food to food lovers at their doorsteps. The platform provides healthy and ready-to-eat meals in Cape Town. All the meals are prepared on the day of delivery; the app enables customers with well-balanced and nutritious food just as ubereats like food delivery app for South Africa. Customers can order their favorite dish for dinner and can enjoy it with their loved ones. Different meal options are available on the platform; these options include low-carb, classic health meals, vegetarian, etc.
Food Delivery App in South Africa: Launch Your Delivery Platform Today
Getting your food delivered right at your place round the clock has become much more comfortable than ever before. All the thanks go to online delivery apps available online. Customers need to download a food delivery app on their smartphone to select their favorite restaurant and food without any hassle. The delivery app is not only beneficial for customers, but it is also helpful for sellers or restaurants to enhance their customer base and sales to a great extent. Contact us to know the process of food tech development, cost, etc.