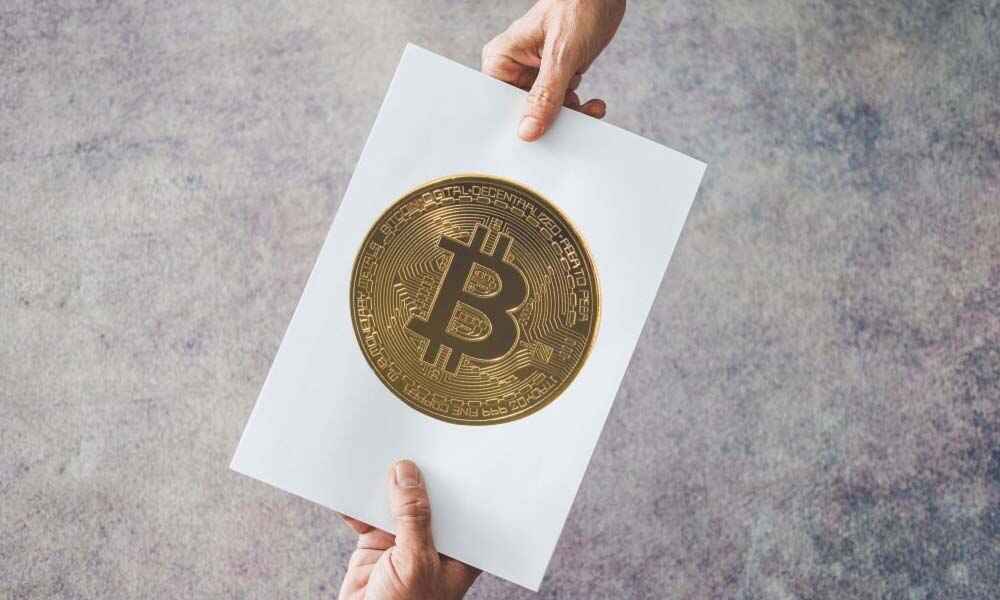 Blockchain technology and decentralized finance have experienced tremendous industry growth over the past two years. Different Blockchain-based businesses are currently emerging on the market. Cryptocurrencies are only sometimes simple to comprehend, it's fair to say. Since cryptocurrency has only been since 2008, many people still need to familiarize themselves with the idea. Additionally, new crypto projects with distinctive features and technologies are constantly emerging. Thankfully, a crypto whitepaper provides prospective investors with a thorough cryptocurrency analysis.
A whitepaper used to be a written thesis that was submitted to academia for review and potential publishing. But everything has changed since a mysterious cryptographer published the Bitcoin whitepaper.
Projects can describe their products and objectives to consumers using a cryptocurrency whitepaper. Whitepapers often include an overview of the project's goals, tokenomics, products, features, and information about the team. However, projects can decide what kind of information they wish to offer. As a result, whitepapers might be a useful place to start while conducting research on a particular topic.
As we know, the blockchain market is upward as more and more entrepreneurs have found this sector more lucrative than others. So the need for the whitepaper is also increasing dramatically. But what is it? What to include in this whitepaper? Let's uncover all the facts quickly.
Defining Crypto Whitepaper in Detail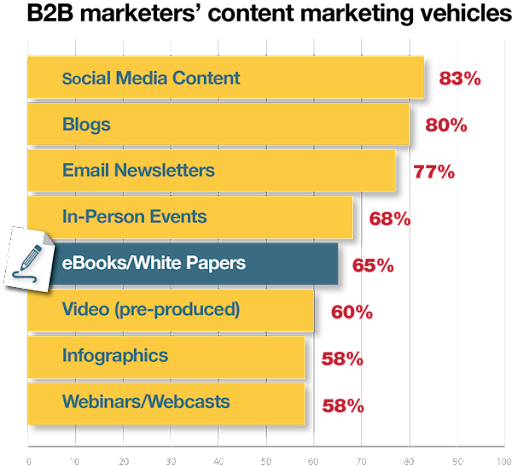 Source: DivvyHQ
A whitepaper is a document presented by a cryptocurrency startup to educate and entice investors to participate in the startup's initial coin offering (ICO).
A whitepaper includes additional in-depth explanations and technical details about the project the startup is developing. For example, this could involve the consensus process chosen by the project, the operation of nodes on the project's platform, and the token system.
Although not all white papers will follow the same format, they typically touch on one or more of the following subjects:
Introduction
The solution to the problem
Project's technical motive
Applications of the project
Roadmap
Token sale
Today, decision-makers are persuaded and influenced by white papers as a marketing strategy. What makes it a white paper, then? First, it has the stamp of the British government. The word "white" denotes that the document is open to the public.
These papers are neither overtly promotional nor showy presentations. The white paper is instead portrayed as a "serious" work that is comparable to a scholarly journal article. So what does a white paper serve as? The essay's original goal was to impart knowledge. These papers now inform readers about the project's goods and services.
Whitepapers for cryptocurrencies are sometimes viewed as business strategies for cryptocurrencies. They do this by giving investors a thorough project overview. Whitepapers, however, are typically made public before the debut of a coin, in contrast to business plans. Therefore, a whitepaper serves as a good place to start for a crypto project to describe the purpose and direction of its idea.
Is Whitepaper Still Relevant in the Blockchain Industry?
Do you wish to increase sales for your company? Or could you expand the audiences for your goods and services? If the answer is yes, creating a white paper will be useful.
People still love to do research, which is one reason why white papers are still crucial. This indicates that consumers enjoy reading white papers about their industry. The statistics below will persuade you:
More than 70% of B2B buyers read a white paper before making a purchase.
White papers are in high demand as more than 50% of people claim that blockchain has become an integral element of their firm (Deloitte, 2019).
More than 75% of consumers will register and provide their information in exchange for white papers.
What Significance Does Whitepaper Hold in Cryptocurrency?
The crypto ecosystem benefits from whitepapers. Whitepapers have evolved into a framework for analyzing crypto initiatives, despite the fact that there are no guidelines for their creation.
It is often advised to begin your investigation into cryptography by reading the project's whitepaper. Users can use whitepapers to spot promising ideas or potential red flags. Additionally, they allow users to check whether a project is adhering to its initial objectives and plans.
By making the project's crucial facts available to the public,
Communication

Whitepapers can promote equity and openness.

Communication

Whitepapers have several uses for different parties. For instance, investors can choose whether or not to participate in the protocol, while investors can use them to make better investment decisions.

Communication

Similarly, after reading it, someone interested in the topic can decide more confidently if he/she wants to join a particular group.
What Components Should a White Paper Include?
Now that we have looked at the importance of whitepapers in crypto projects. Let us look at some key components that you need to consider while drafting a whitepaper for your future crypto projects.
Whitepapers should be read and studied critically because they are ultimately tools used to sell the value of a certain token or solution to potential investors. Prospective investors should think about if the whitepaper's content makes sense and should contrast it with articles, analyst opinions, similar ventures, and other information sources. Pay attention to the following factors when drafting whitepapers:
Communication

Table of contents

Communication

Introduction

Communication

Functionality

Communication

Problem and its solution

Communication

Real-world examples

Communication

Charts and diagrams with facts

Communication

Conclusion
A blockchain white paper should contain and concisely describe its objective, its goals, and how it intends to use the funds raised. If this is not made evident, it will soon lose readers' interest (and, consequently, the money of those who are interested).
It should also have a clear aim and objective. The project's objective and goal must be clear from the beginning in order to avoid producing work that is impossible to comprehend.
A strong white paper will also include a realistic timeframe that will allow investors to assess how the project is coming forward. It should also contain a thorough financial breakdown of the precise earnings the organization anticipates.
Consider Bitcoin Whitepaper as an Example
2008 saw the release of the bitcoin whitepaper by Satoshi Nakamoto, a person or organization who has remained unidentified. The "Bitcoin: A Peer-to-Peer Electronic Cash System" Bitcoin whitepaper is available online.
In contrast to the conventional banking system, the whitepaper describes how people could use Bitcoin as a more effective form of money. It provides technical explanations of how the peer-to-peer Bitcoin network enables users to send virtual currency without the use of middlemen. The Bitcoin network's defenses against censorship and double-spending attacks are also covered in the whitepaper.
Closing Thoughts
The technical jargon and complexity of whitepapers may make it difficult to understand, but by concentrating on and carefully examining the fundamental ideas, a significant deal of information about a project may be gleaned.
Whitepapers frequently depict a project's goals and ambitions during its launch phase. Building on the foundations of important projects like Bitcoin, Ethereum, and Tether allows for the functionality of many more recent cryptocurrency ventures.
Consequently, each whitepaper can give potential investors a better knowledge of fundamental crypto ideas like stablecoins, proof of work, staking, and more. While whitepapers are not the end-all and be-all of a blockchain project, reading them provides context for investment choices and serves as a good starting point for future decision-making.
If you are about to invest in the crypto market but need to learn about the whitepaper and other related terminology, Elluminati Inc is here to help you as we have a skilled team of developers who help entrepreneurs design more transparent and user-centric solutions with their skillset.
It your are in need to build a crypto solution, Elluminati has profound tech team from which you hire dedicated crypto developers who can build a reliable and scalable solution for your business.