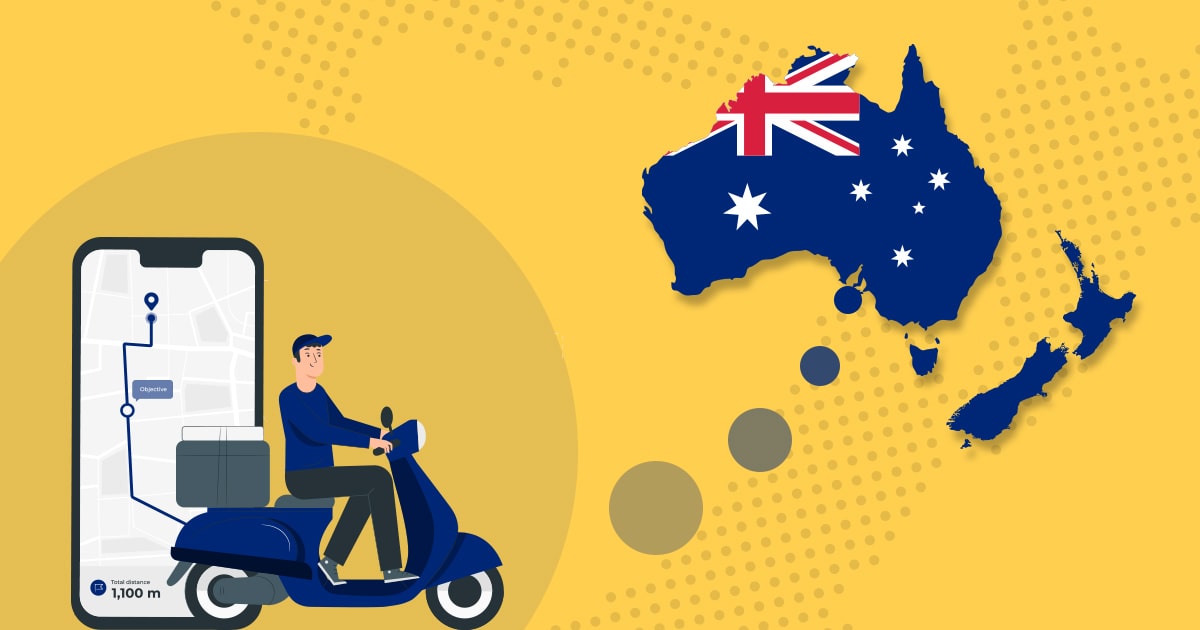 With the evolving technology, the food ordering and delivery business are also changing drastically. Different types of apps like food delivery, courier delivery, and other delivery are available in the market, making it easier for platform users to get everything with a single click on their smart device. And food delivery in Australia and NZ is not an exceptional one; people in Australia and New Zealand use delivery apps to access their favorite restaurants and meals at their fingertips swiftly.
People these days love to experiment with new products and services available online. Millennials are most experimental because four out of five millennials globally accept that they love to experiment with new products. While more than 57% of millennials expect to have their food and other things delivered right at their doorsteps, helping them save time and money.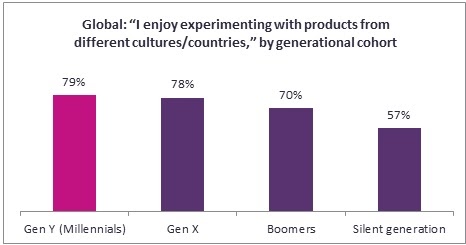 Getting food delivered at your place at workweek was undoubtedly a difficult task decades ago. Still, now due to the advent of modern technology, and apps, it has become much more comfortable than ever before as more and more restaurateurs adopt online solutions or cloud kitchen business models to survive. In order to help humanity get their food delivered right at a place without any hassle, a plethora of food apps have been introduced in New Zealand (NZ) and Australia. There are numerous worldwide dedicated to takeaway innovation. The on-demand food delivery market is forecasted to hit $137 billion by 2023, while 60% of restaurants agree that online order and delivery service have resulted in incremental sales.
Check Everything About Top Food Delivery Dealers in Australia and New Zeland
Australians and people of New Zeland are increasingly leading busy lives, mainly because of their family commitments and work. The rise in busy schedules resulted in boosting demand for convenient and faster meal options. Food giants and small dealers have benefited substantially from the on-demand trend; the on-demand app has undoubtedly filled the gap between restaurants and food lovers in Australia and NZ. Revenue in the online food ordering segment is projected to grow and reach US$2,082m by the end of 2020. The annual growth rate will reach around US$2,735m by 2024 in revenue and a CAGR of 7.1% between 2020 and 2024.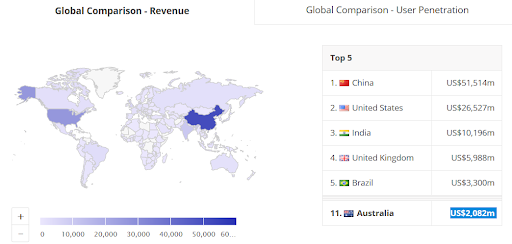 Today more food dealers enable deliveries of food items and meals through booking done from the tech stack. The platform acts as a bridge between food dealers, delivery providers, and customers. The online food delivery platforms provide various operations to customers like restaurant-to-table services, meal-kit, and other delivery services, ensuring to offer them with convenience, which they demand to have. Explore the list of food delivery dealers providing excellent food ordering and delivery service to end-users in Australia and New Zealand (NZ).
1. Menulog
Menulog Pty. Ltd. is a New Zealand and Australian online food ordering app. The eCommerce platform headquarter is located in Sydney and is owned by a Dutch parent company popularly known as Just Eat Takeaway. Menulog has more than 15,000 restaurants across Australia, including some US international franchises like Pizza Hut, McDonald's, Subway, and KFC.
South African Portuguese franchise Nando's and national franchises such as Pizza Capers, Hungry Jack's, Crust Pizza Stores, Oporto, Red Rooster, and localized suburban restaurants offered around 130 cuisines. Menulog successfully operates in major Australian cities and states; it has more than 500 restaurant partners throughout New Zealand.
Sydney-based Menulog was founded by Kevin Sherman, Dan Katz, and Leon Kamenev in 2006. It has handled around 22 million meal orders to date. Menulog is the most exhaustive food delivery helping to reach service providers. It is offering its service to more than 90% of addresses in Australia and New Zealand. JustEat acquired the eCommerce platform for USD 687 million. The platform provides new dishes to customers from more than 11,000 restaurants covering around 70 different cuisines.
2. Deliveroo
Deliveroo is a food delivery firm located in London, England. The company offers service in more than two hundred locations across Belgium, the United Kingdom, Spain, the Netherlands, New Zealand, France, Singapore, Ireland, Italy, Australia, the United Arab Emirates, Kuwait, Puerto Rico, Hong Kong, and many more. Deliveroo edition started the ghost kitchen network to satisfy the hunger of food lovers and earn a profit.
Deliveroo is operating just as Postmates. It offers excellent comfort to customers by allowing them to order their favorite food right from their location and get it delivered at their doorsteps within 30 minutes. The platform will enable customers to track their orders in real-time with advanced features offered to them. < Amazon leads the 575 million investment round for famous food delivery company Deliveroo.
3. Uber Eats
Uber Eats is an American food ordering platform launched by ride-hailing giant Uber in 2014 and is based in San Francisco, California. The platform helps its users to find the local flavors very easily and speedily and get it delivered to their doorsteps. Platform users can browse for local restaurants and order food very speedily and quickly from their favorite restaurant.
After expanding the food ordering and delivery business in Melbourne in 2016, UberEats grew to other major cities in Australia and New Zealand. The company offers exclusive partnerships with KFC, Subway, and Coles. From July 2019, the company started providing a dine-in option in different cities that enables customers to order food before the time and get it delivered at their doorsteps.
4. Happy Cow
Located in Santa Monica, California, Happy Cow was founded by Eric Brent in 1999. It is the best option for vegetarians and Vegans and for those who are looking for healthy food. The company does not deliver food to customers' doorsteps; instead, the app recommends local restaurants who provide nutritious food, grocers, and a farm market that offers meatless dishes on demand.
Happy Cow is operating successfully in the international market and also provides more than 90,000 recommendations worldwide. The platform is backed by more than 850k user reviews and images, as it has made healthy eating easier for them.
5. Open Table
Founded by Chuck Templeton in 1998, Open Table is initially operating in California with the name as easyeats.com, Inc. The company started offering restaurant reservation service in 1998 at a limited selection of restaurants. The company has successfully expanded its service and now covers around 30,000 restaurants in US states and major international cities. In June 2014, OpenTable announced its agreement with Priceline Group; it acquired an all-cash deal for $2.6 billion. Know how OpenTable works as the company offers its service in numerous cities and countries, including Australia, Japan, Canada, the United Kingdom, France, Germany, Mexico, etc.
6. Postmates
An American company Postmates offers local delivery of prepared meals, goods, and another right at their place. The company has the largest network in the industry. Besides food delivery, Postmates also delivers alcohol and groceries to customers on their demand. As of 2015, Postmates completed more than 2.5 million successful deliveries across more than 28 markets and expanded the fleet to 13,000 couriers. Following the success of Postmates, small businesses started investing in a ready to use postmates like delivery app, ensuring to complete the deliveries on time efficiently and accurately than ever before.
7. Seamless
Seamless North America LLC is a food delivery and ordering service that enables users to order their favorite food from restaurants online. The company offers delivery service with no delivery fees; instead of collecting delivery charges, the company takes a cut from delivered order. Attractive and engaging in-app discounts helped Seamless build its position as the strongest player in the food market.
8. Yelp Eat24
San Francisco, CA-based Eat24, was founded in 2008. The company was offering food delivery service to its users from local restaurants. Later in 2015, Yelp acquired Eat24 for $134 million in a combo of stock and cash. Yelp in 2017 sold Eat24 to GrubHub for $287.5 million and how GrubHub owns the company. The company has satisfied millions of customers' hunger by developing a partnership with more than 40,000 restaurants in approximately 1,500 cities.
9. Delivereasy
New Zealand-based food delivery company, Delivereasy acts just as the name suggests. The platform allows users to order food directly from their favorite restaurants without any hassle. Users are also entitled to place the order in advance by scheduling it from the platform with few simple taps on it. Deliveryeasy is the best option for those who have a jam-packed day to day schedule and don't get enough time to cook their food.
10. GOGO: Food Delivery
Another home-grown business, GOGO: Food Delivery offers restaurants and businesses with full power over every delivery. It allows customers to order their favorite meal from the best restaurant and get the food delivered much faster at their door. They can try new dishes by ordering it after exploring the whole menu on the platform and can make the transaction right from the venue.
The Best Ordering and Delivery Apps in Australia and New Zealand: Step Ahead to Become the Part of Race!
Remember, the food delivery apps list operating in Australia, and New Zealand does not end here! There are many more who offer excellent food ordering and delivery services in different Australia and NZ regions. They connect food lovers with local food restaurants, street providers, and many more and enable them to order their favorite food without any hassle ensuring their convenience and comfort.