Cloud Kitchen Delivery: Complete Guide to Start Your Own Business!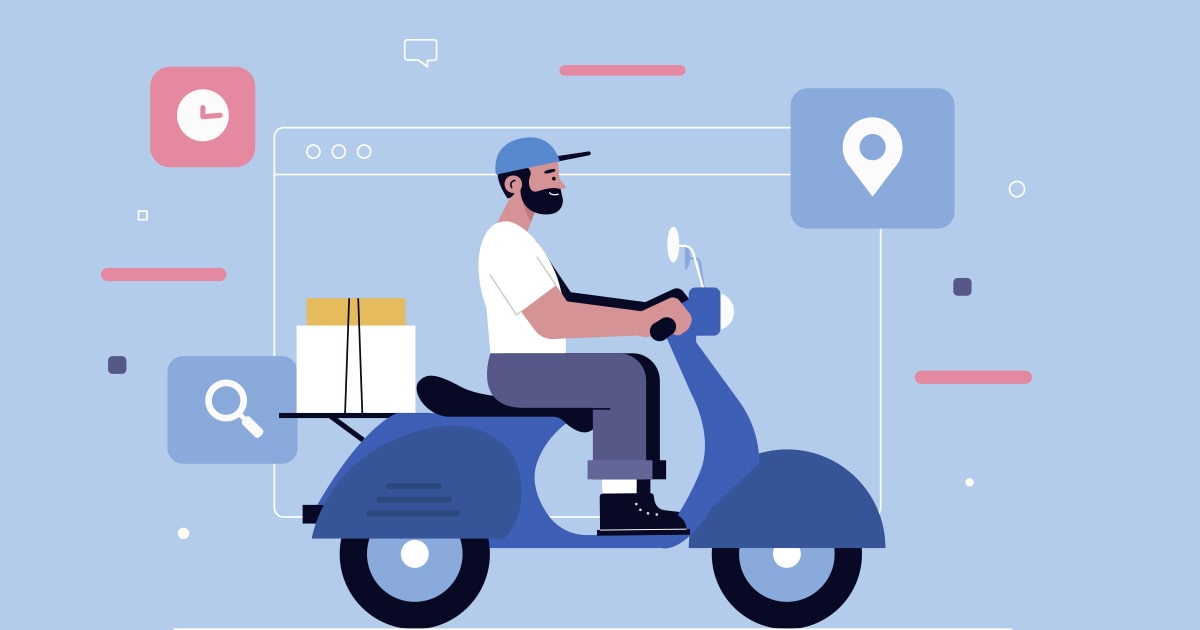 Cloud Kitchen Business Models: Learn to Opt for Best for Your Business Solution
With the ever-growing technology and the rising competition, the food space has been volatile for a specific period. The growing demand for on-demand food delivery and high real-estate costs results in thinning margins that led to the birth of the cloud kitchen. You can also follow the same concept for your business or opt for an e-delivery solution for your business, helping you achieve success and leverage competitive edges.
Goldstein Research represents that the global cloud kitchen market in 2018 was valued at USD 700 Million and estimated to jump and grow at a 17.25% CAGR during the forecast period 2017 and 2030. Today, many restaurateurs and food chain businesses are raving into the cloud kitchen concept; they try to figure out its intricacies.
Cloud kitchen is considered a trendy topic for most businesses; it is regarded as a smarter way to run the food ordering and delivery business in today's demanding market. The business model of cloud kitchen has undergone through variation and has diversified into different categories such as:
Standalone or Single-brand Cloud
Virtual Restaurants
Multi-brand Cloud Kitchen or Virtual Restaurant
Shared Kitchen Spaces
Aggregator-managed Cloud Kitchen
Operator-managed Cloud Kitchen
How to Start a Cloud Kitchen Business: Explore All the Basic Requirements Here!
The cloud kitchen enables restaurants to launch more than one brand through the same kitchen infrastructure. Multi-brand cloud kitchen encourage the food chains and restaurateurs to utilize their kitchen infrastructure and resources to run multiple brands without hassle. For instance, which satisfies food lovers' hunger through food delivery apps in Southeast Asia and offers them Mexican food items by starting a different brand from the same delivery in the kitchen.
A cloud kitchen plays a mandatory part, especially when it comes to accepting orders through online ordering systems, and provides impressive dining facilities. They mainly have a base kitchen that delivers fresh and mouth-watering meals to customers' places. Cloud kitchen might own their online ordering app and website with the following fantastic flow. Check the app graphical visuals to have insight into the flow of on-demand service apps, and it's overall working.
The primary source of revenue for internet restaurants is from various food ordering platforms like FoodPanda, Swiggy, Zomato, etc. Hence it becomes vital for restaurants to build a check-in system that keeps systematic track of the deliveries and the volume generated from different platforms. Adding and measuring orders from other ordering systems becomes relatively more comfortable and straightforward through the Clout Kitchen. However, there are some essential aspects which you have to consider to address all the requirements efficiently.
Location & Property
Location and property are the main differentiators between the conventional cloud kitchen and restaurant. A cloud kitchen does not need a high property position. It results in reducing the cost of opening a kitchen traditionally. The cloud kitchen is a relatively inaccessible area with high demands. Market backsides, residential areas, unused parking, etc. can be considered a perfect cloud kitchen spot. You can go for a shared kitchen option guaranteeing to reduce initial investment to a great extent.
Licenses
When you are thinking of opening a cloud kitchen, it becomes essential for you to obtain proper certificates and licenses. Getting the licenses and certificates for your cloud kitchen can help you stay far behind from legal issues and difficulties. However, as customers can't visit the outlets by themselves to test food preparation ways, sanitation safety, etc., proper licensing gives them a sense of satisfaction. Make sure to promote these with your marketing campaigns and business websites, helping you convey to your customers that you offer them high and fresh food quality. Different types of licenses you can opt for:
Trade License
Fire and Safety License
Additional Licenses
Trademark registration also plays a vital role in cloud kitchen businesses. It helps them develop a unique presence in the market without any hassle; they can build their logo, wordmark, name, and patterns to build a business identity.
Kitchen Equipment & Packaging
The kitchen equipment mostly depends on the different types of cuisine you offer to your ideal customers. The essential equipment required is a stove, oven, knives, refrigerator, etc. Packaging plays a very critical role when it comes to food ordering and delivery business. No matters how tasty and mouth-watering meals you offer to the food lovers.
If your food product packaging is not proper, it will destroy the whole consumer experience and generate a terrible experience. Most of the time, packaging depends on the food type, which is served to customers. Cloud kitchen businesses can use plastic containers, spoons, bottles, and much more to ensure adequate food packaging.
Staff
Cloud kitchen doesn't demand many people as there is an absence of a House Front. You need at least 2 or 3 professionals who can prepare and deliver food right away to the customers' place; this makes it easier for you to open a shop without investing more money. When you have several brands, the same chef can help you prepare food for various brands.
Moreover, when it comes to starting a cloud kitchen, then starting with a small staff can be more beneficial for you. You can recruit more staff once your income order volume increases.
Marketing and Generating Online Orders
Once you finish your work with the kitchen and staff set up, it's time to market your cloud business to ensure massive online order generation for your company. However, a cloud kitchen does not have dine-in facilities; it entirely relies on online orders. Hence it becomes vital for businesses to promote their food delivery brand; this is more important at least at the initial level.
Listing Your Cloud Kitchen Online
Promoting Your Cloud Kitchen On Aggregators Sites
Focus on Social Media Marketing
Search Engine Optimization (SEO)
Invest in Loyalty Programs, SMS & Email
Decoding the Virtual / Cloud Kitchen Business: Learn to Ensure Success and Growth!
While cloud kitchen / Virtual restaurant involves high profit and low risk, individuals must focus on winning the competition ahead and make profits. The Cloud kitchen is the next theme for the food ordering and delivery business. If you are planning to boost your business growth, then get in touch with us.
The cloud kitchen is the wiser and safer alternative for your delivery business, helping you make it future proof. Cloud kitchen formats are one of the most profitable formats, but you need to stay on your toes to achieve growth and success in your business field. Follow the above-listed tips to increase your online restaurant business sales.