What is the Menulog Clone App? How Swift Managing the Restaurant Business is Possible with These Solutions?
The food delivery business is the quickest platform to earn higher returns and fight in the market. However, it is possible only with the versatile app script that allows processing every operation online with advanced technology.
Menulog clone app is a versatile high-tech ordering platform for the restaurant allowing the customers to order their meals from a comprehensive menu of the restaurants and get home deliveries of the parcel. Users can order from their smartphones and get the deliveries at their desired locations within the estimated time interval.
Restaurants are not supposed to have technical knowledge of developing the tech stack. We provide a ready-made code to build an app like Menulog, assisting them till the launch of the app.
Essential Features of Menulog Clone
Social Media Integration
Social media integration is one of the excellent fortune features of any app development. We integrate social media features along with referral and profile sharing options.
Complete Branding
In our menulog clone app, we provide complete white labeling on apps and a web console that is labeled with your brand name and logo.
Flexible Payment Option
In a menulog like similar app, we integrate multiple payment methods options using which foodies can pay their service charge through cash, in-app wallet, or debit/credit card.
Rate and Review Method
Analyze customer satisfaction with the rate and review model. We integrate rate and review sharing features in both customer and delivery provider apps to build a mutual understanding.
White Label Menulog Clone Script is Best Suitable Solution for
FastFoods Joints
Doorstep Delivery
Food Trucks
Restaurants
Explore Complete Workflow of Menulog Clone
Check out the working of white label Menulog clone assuring to generate an excellent user experience. Start your food delivery business online with proficient technical support
Check menu & place order
Stores collect & confirm order
Customers receive a confirmation message
Prepares food & hand over to a delivery provider
The provider delivers food to customers' destinations
Customers pay an order amount & give feedback
Core Modules to Work Your Business Seamlessly
We provide an utterly white label Menulog app clone solution to target a global audience by satisfying their needs with advanced apps and web consoles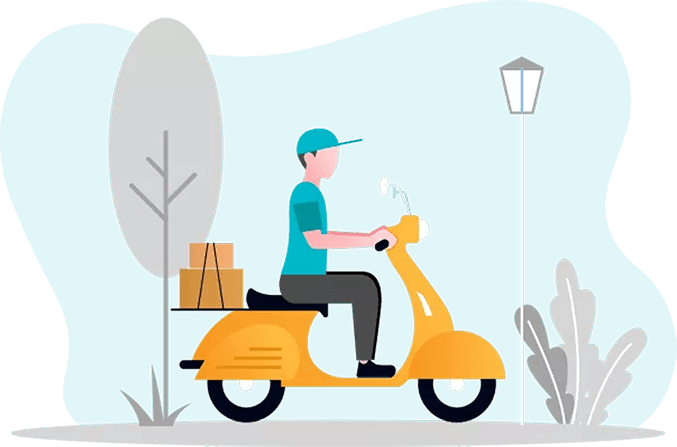 Learn The Working Of Convincing Panels To Adopt It For Your Food Business
Customers get alternative option to ordering food online from the panel
Study more blogs to understand the working of delivery business
Frequently Asked Questions on Menulog Clone
1. How do the drivers in the Menulog clone app get paid?
Drivers can partner with the white label Menulog clone app and earn a fixed portion from each delivery they conduct each day. For instance, they will get $12 per delivery and perform two deliveries in a day, which will get them 24 dollars in total. On hectic days they can perform more deliveries. They can even keep the tips provided by the customers.
2. What is the cost to develop an app like Menulog?
The costs for ready-made scripts of an app like Menulog can fall between USD 7k-18k. The expenses can rise as the business will require customization in the platform.
3. Will you assist me in uploading my apps to stores?
Yes, we assist you till you upload the app on the play store and apple store.