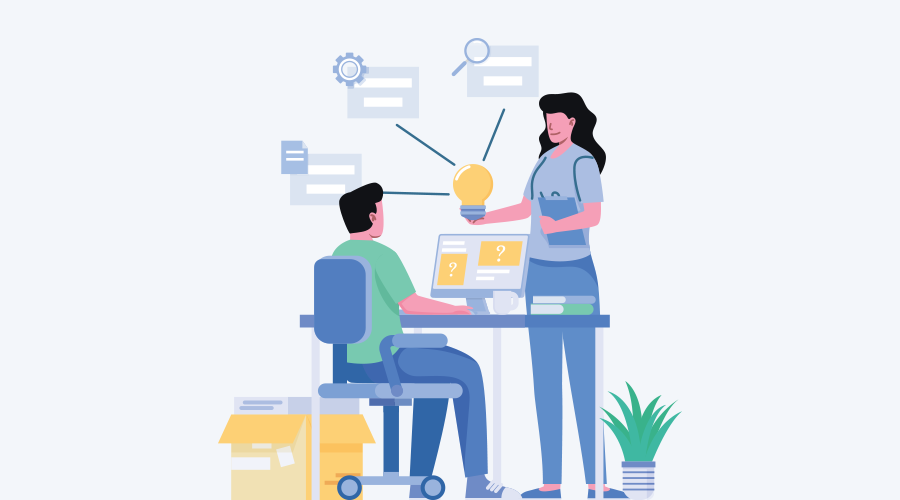 For a long time now, the on-demand business model has been widely adapted and updated. And there is no wonder why owners are moving their businesses on-demand. The foremost reason that pops up in your mind is the prominent technological emergence that offers convenience. I know! It is because even you and I are likely to get 20 minutes aways of pizza on a comforting sofa chair while watching the thriller movie with your favorite person(s). Or a ride for which you do not have to suffer lots of rejection at the start of the day, instead get taxis at your doorstep and that too on time.
People imagine a world where all of their tasks are done with just a few clicks. Technology seemed to offer utter comfort and innovation in their lifestyles. Therefore, small or large businesses are repositioning their methods to on-demand services. Nevertheless, businesses too have experienced the ease of patronage and managing the operations.
Numerous sectors, such as food business, supermarkets, taxi-hailing, beauty service, cleaning service, etc., are in search of an on-demand app builder that crafts the solution to reinvent their business's position. With the movement of online business, the on-demand economy has emerged and has a sudden rise within just a few years.
The on-demand economy has a huge mass of contributions all around the globe. Talking about the facts and figures of the contribution and rise of the on-demand economy, the future figures are jaw-dropping. It has been estimated that till 2025, the on-demand apps are going to be worth $335 billion, which compels everyone to admit that the on-demand business is the present and future of customer services for businesses worldwide.
Now let us dive a little deeper and know about on-demand business models.
What is an On-demand Business Model?
First, we need to understand the term "on-demand". On-demand means whenever required or as soon as possible. Deriving from that, on-demand businesses provide on-the-go services to their customers, precisely offering a platform to endeavor services at their doorstep, be it goods delivery, transportations, or any other services. Next, we are moving to our main concern.
The on-demand business model is a gathered effort of technology, offline services from business, and consumer acknowledgment, all performing duties on a single online platform. Mainly, there are apps through which consumers can seek services, and businesses fulfill their demands within a couple of minutes. Both of them get real-time updates which lead them to perform their tasks swiftly.
Let us look at some of the most pre-eminent on-demand business models.
Food Delivery On-demand Model
Restaurants are revamping their traditional methods to serve customers, and on the same note, entrepreneurs for food delivery startups are ferociously looking towards the on-demand business model. The way customers want themselves to be served is what transforms the food delivery market. Consumers need to access the food right from their fingertips and get deliveries to their desired destination within a period of a few minutes.
Here we have some brilliant business models that any food business can refer to, like Ubereats, Doordash, Foodpanda, Grubhub. These industries can stimulate any dimension of the business, which also have well-established revenue models.
Look at the brief business flow for food delivery sectors through the on-demand platforms:
Customers can order food online through an app or website. The stores will accept, prepare and assign delivery tasks to providers. And consecutively, the deliveries to doorsteps are performed.
If you are looking to create the delivery app clone platforms of businesses, below are some noteworthy names.
Courier On-demand Model
The logistics industries, too, are adopting on-demand platforms to automate the ordering and delivery operations. These have led to the rise in revenues and future expansion opportunities to the parcel delivery businesses. Entrepreneurs can refer to Uberrush's business model to understand how an on-demand platform can be scalable.
The model rationalizes the delivery tasks and allows the management of multiple outlets within a single platform, and it adds efficiency to the business. It has been estimated that the courier delivery market is massively rising by 2030, touching the figure of $75 billion, at a 21.1% CAGR.
Besides, the statistics of on-demand business are impressive, and it is also enthralling to develop an online courier delivery management platform. Innovation in the delivery tasks has numerous benefits, and cost-effectiveness is an imperative reason for the higher demands of online apps.
Transportation On-demand Model
Ride-hailing is one of the widest on-demand business sectors all over the globe. Pickup and drop services are the most convenient services that people accept. It eliminates the waving hand long enough, a lot of rejection, and a major reason for being late in a meeting. The inspiring business strategy of Uber has been revolutionizing ever since its emergence. It has changed the way we travel.
The basic flow is the same for all cabs-on-rent businesses. Riders can book transportations on an app; the driver will accept the request from its respective app. And this is how every taxi-hailing business could work no matter where. A cutting-edge taxi app is what can be the most suitable option for the transportation business, offering real-time services to customers.
Services Business On-demand
Services that are fulfilled at home, whether it is laundry, plumber, massage, cleaning, car wash, or any services you require, are gathered within a single roof. The platform is the all-in-one solution to offer many services to the customers with just a few taps. The companies like Thumbtack, Taskrabbit, Urbanclap, and many others have successfully gathered customers and service providers online. And are drawing out excellent results for both customers and themselves.
The integrated space is developed with numerous functions like scheduling the services for which they can pay a fixed price or rent the providers for a particular task. However, an x- services platform could be developed for a particular service's perspective or multiple services platform to gather all services in one.
Reasons On-demand Economy Excels the Business World
The on-demand business model is a malleable concept that is relevant to any of the business sectors. There is no such thing as the right time for the business to plan its strategies considering the on-demand model. Further, if any one of you is looking for how great it can intensify your performance, have a look at the below points.
Less Error and More Accuracy
On-demand apps eliminate human error to manage the data and business tasks for longer terms, eliminating the erroneous work. Orders are accomplished in real-time that restricts delays or miscommunications. All these merges up to provide an inclusive customer experience.
Stay With Trends
Consumers are inclined to the latest services, so companies have to upgrade their apps to retain customers. Businesses can stay intact in the fluctuating market with the platforms, which are scalable and easy to update.
Variety in Models
One can refer to various models for online business like Business to Business (B2B), Business to Customers (B2C), Customer to Customer (C2C). Anyone can make easy arrangements of their business models, adopting the one that fits their idea to earn.
Upcoming of On-demand Business Models
The on-demand market is not just a thunderstorm that lasts for a limited time and wipes off. Innovation has found an enduring position in the world, to be more clear, in business practices. There is yet a lot left to explore in the field. Thus, the business should use their stagnant weapon as efficiently as they can. It surely has a long way to go in the future.
There could be a future in which customers would be entirely dependent on on-demand businesses. So from now onwards, give your customer convenience to stay engaged with you and rely on your services. It is a "never miss a chance" to initiate with the on-demand business model.