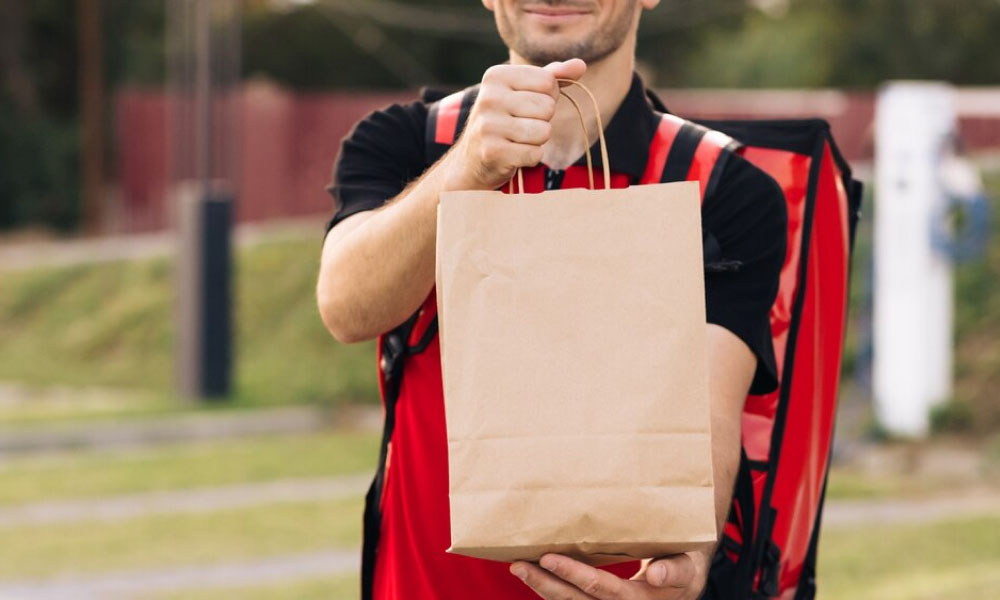 With the growing popularity of the Uber business model, an on-demand app idea got validation and became trendy after that. Foodpanda is one such on-demand food ordering and delivery platform that has gained massive popularity in the market. It's an advanced system that delivers food to customers' doors from nearby restaurants. Check the Foodpanda business model to have insight into its working and revenue strategy.
Businesses wonder about the Foodpanda business model; they are surrounded by many questions like how the platform works. How does it generate money? And many more. Then go through the article to learn everything and have deep insight into each detail about the food ordering and delivery platform.
Now, most businesses opt for an on-demand app solution helping them cater to the growing needs of the market. Food apps in the on-demand economy have a simple psychological appeal; they promise to save the end user's time and effort. Revenue in the food delivery segment is estimated to grow and reach around US$1.02tn in 2023.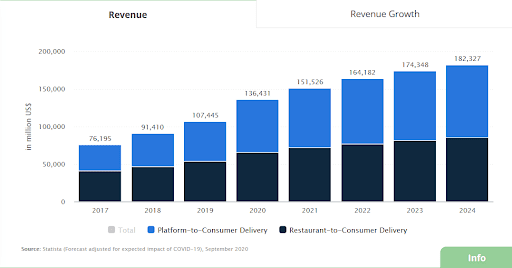 On-demand apps like Foodpanda promise to save our time and efforts to a great extent. The on-demand platform delivers convenience just as a simple attribute; it provides comfort across customer touchpoints. Let's explore more about the food business giant Foodpanda to gain deep insight into its business and revenue model.
What is Foodpanda?
Foodpanda is a food ordering and delivery platform that connects users with local restaurants. Easy-to-use platforms enable users to browse various menus and place orders to deliver the best price. Food lovers can order a wide variety of mouth-watering and delicious food online with a few clicks on their smart devices.
Foodpanda Timeline: Have a Quick Look Over the Success History of Food Business Giants!
Foodpanda is a food delivery marketplace that operates in more than 50 countries. It is active in Bulgaria, Asia Pacific, and Romania; the platform is owned by a Berlin-based company named Delivery Hero SE and headquartered in Berlin, Germany. The platform enables food lovers to order their favorite and mouth-watering dishes from local restaurants.
Foodpanda has partnered with more than 115,000 restaurants in about 246 cities. It has worked with 80,000 delivery riders; Delivery Hero acquired the company in December 2016. While in India, Foodpanda's business was acquired by cab aggregator Ola on 29 December 2017 for an undisclosed amount of $40-$50 million.
The company sold its Delivery Club business in 2016 in Russia tomail.ru for $100 million. In the same, Foodpanda's largest investor, Rocket Internet, sold Foodpanda to German competitor Delivery Hero. In 2017, Foodpanda rebranded from Orange to Pink with an updated logo; tech giant Delivery Hero followed the rebranding.
The company started offering unique discounts and offers to increase platform traffic; in 2018, it completed around 3 Lakh daily orders. This number increased to 5,000 daily orders in 2019. Ola suspended the Foodpanda food delivery business in 2019 and fired more than 1,500 "food delivery executives."
The Foodpanda brand continues in-house brands, also known as "cloud kitchens." The concept was adopted by the company when it acquired Holachef in 2018. However, in 2019 the company will have only three private label brands under its cloud kitchen business, including the Great Khichd experiment and FLRT.

Explore the Funding History of Foodpanda to Know Everything About its Partners & Investors
Foodpanda raised a total of $318 million in venture capital; the company raised 20 million in initial funding from Investment Rocket Internet, AB Kinnevik, and Phenomen Ventures in 2013. iMENA Holdings invested around $8 Million in the same year; in 2014, the company raised $20 million from investors and Phenomen Ventures.
Later Foodpanda announced that it had raised $60 million in financing from different groups of investors. In 2015, Foodpanda announced it had raised more than $110 million from Rocket Internet and other investors. And within a two-month time interval, Goldman Sachs and other investors invested over $100 Million in Foodpanda.
Some Interesting Facts & Figures About Foodpanda Business and Revenue Model
Founders:Lukas Nagel and Rico Wyder
Founded:in 2012
Headquarters:Berlin, Germany.
Foodpanda Valuation:$6 billion+
Foodpanda Funding:$100 Million from Rocket Internet and other investors.
Statista's report shows that Foodpanda received around 8.7 million in 2014 alone, while it had completed about 22.6 million in 2015.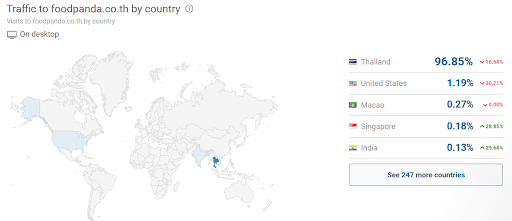 How Does Foodpanda Work
Foodpanda is an impressive platform that helps eateries to offer excellent service to a wide range of customers who want to get their food delivered to their doorsteps. The company generates profit through delivery fees; it decreases its operational cost by following some effective methods:
Offer discounts for bulk purchases

Build a higher network to deliver food on time

Collecting cash before delivery

Advertisement fees

Offer different types of deliveries besides food delivery.
Foodpanda can gain massive popularity in the market by focusing on all the terms listed above. The on-demand app is increasing and has grabbed the tremendous limelight in the past few years. Hence, more businesses are considering investing in the on-demand solution; they are stepping into developing a feature-rich Foodpanda clone appfor their business, helping them deliver a seamless delivery experience to food lovers. Have a quick look to know how Foodpanda works to ensure prompt delivery to the customer's doorsteps.
Step 1: Food lovers explore the list of nearby restaurants and menus to order mouth-watering dishes from them.
Step 2: Restaurants receive an order and prepare food
Step 3: Prepared order is handed over to delivery providers
Step 4: The delivery provider delivers the meals to the customer's place
Step 5: Customers make payments and provide feedback according to their experience gained.
The simple and effective working of the Foodbanda makes it the best choice for food lovers and eateries. You can also invest in an app similar to Foodpanda to boost your business growth for a long time.
Foodpanda Business Model Canvas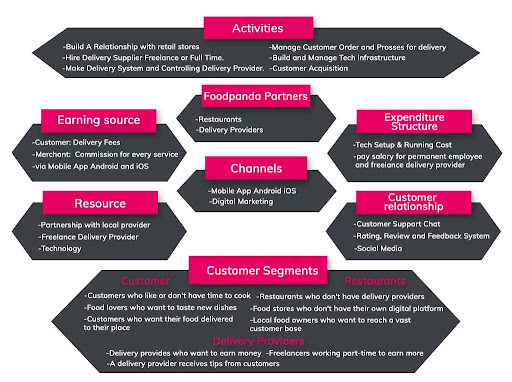 Foodpanda ensures to deliver a tasty, healthy, and unique experience to eating to food loves. It has successfully eliminated the need to travel to restaurants as food lovers can get their food delivered right at their place. It's all about ordering online; the platform connects restaurants with a restaurant of their choice. Learn everything to know how the platform works, what the business model consists of, and much more right away.
Customer Segments
Foodpanda ensures to deliver a tasty, healthy, and unique experience to eating food lovers. It has successfully eliminated the need to travel to restaurants, as food lovers can get their food delivered right to their place. It's all about ordering online; the platform connects restaurants with a restaurant of their choice. Learn everything to know how the platform works, what the business model consists of, and much more right away.
Consumers

Restaurants

Delivery Providers
Value Proposition
The platform offers primary value propositions, including convenience, accessibility, customization, brand status, and cost reduction. Foodpanda creates accessibility by allowing food stores to market their business to customers who don't want to visit a physical location and find difficulty searching the website online.
It enables customers to place an order from an advanced solution, ensuring to offer convenience; they can place orders 24*7 without any hassle through the platform. Customers are also provided with picking up orders or getting them delivered to their place; they can pay with any payment method at their convenience.
The platform enables customization by enabling customers to filter restaurants as per different types. It offers numerous engaging deals to customers, like meal discounts, free deliveries, etc. The fantastic offers increase customer engagement with the platform by enabling them to try new offerings and save their money.
Foodpanda has developed a strong brand because of its business success; presently, it is successfully operating in about 500 cities in 24 countries. An online ordering and delivery platform has also won some great countries, like the European Tech Startup Award in 2014 for "Best E-commerce Startup."
Cost Structure
Foodpanda has a cost-driven structure that mainly aims to minimize expenses, surge store sales, and significant automation. The biggest cost drivers for the platform are sales/marketing and fixed costs. Some other major drivers include customer support, administration, and also fixed expenses.
Your Competitors are Online, Are You?
Empower Your Food Business
How Does Foodpanda Make Money: Have Deep Insight into Revenue Stream
Foodpanda's most immense amount of revenue mainly comes from restaurant commissions with which the platform has partnered. The report shows that the platform earns more than 40% of revenue from the delivery business, while 10% profit from ads. There are many other ways through which Foodpanda generates revenue; explore to know how it creates money.
Registration Fees:
Digitalization has increased the craze of getting food delivered right to their doorsteps. Rather than restaurants and cravings nowadays, food lovers love to leverage the custom home delivery facility. Foodpanda eliminates extra initiatives to manage and find delivery services. Foodpanda changes approximately $100 to $150 for the registration.
Advertisement:
Foodpanda charges advertisement fees from brands. It enables restaurants to advertise their business on the platform.
Delivery Charges:
Foodpanda charges fees on every delivered order; delivery charge cost entirely depends on delivery location.
Suggesting:
When users open the Foodpanda app or website, they come across the bands, credit, debit, and other payment methods. The platform charges some amount from banks and companies for suggesting them to customers; this is an affiliate income source for Foodpanda.
Commission:
Foodpanda claims around 20% commission on every order that customers place through the platform. Besides commission, restaurants don't need to pay the place rent, electricity bills, and other service costs; this ensures great profit-making for the platform.
Ending Note
Undoubtedly Foodpanda has faced numerous ups and downs throughout its business journey, but the food giant successfully ensures its survival. The immense growth is an outcome of an increase in preferences for online services. Moreover, the Foodpanda like app platform offers a seamless experience to customers by enabling them to get their favorite dishes delivered to their doorsteps. It has captured a vast base in the online marketplace and is here to stay for a longer time. You can also develop an advanced delivery platform for your business.