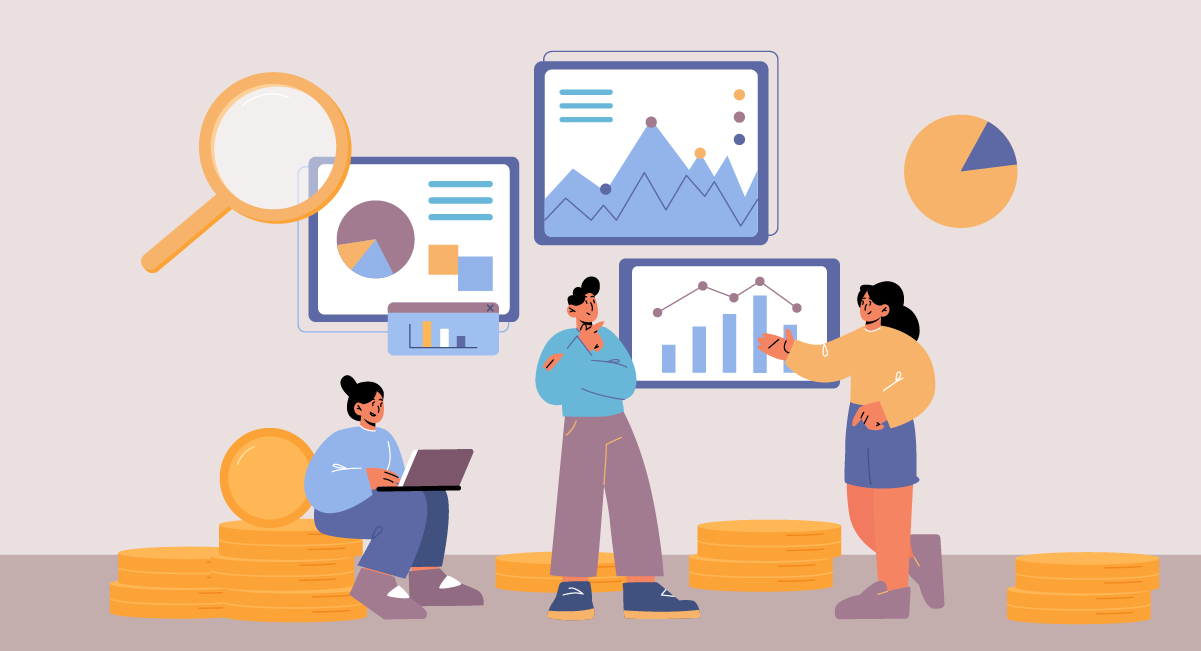 Time flies. We all have come across this idiom often. And that is so relatable. Nowadays, there is a drastic change in the way people work. The conventional methods have swooped in the past few decades, and more after the novel Corona outspread, the situation was abysmal back then, and people started getting on-demand. In short, there is a spree in the on-demand economy and businesses having shift to gig world.
We are getting everything on-demand nowadays. Whether it is a product or a service, if you can't relate, let's get it like things. Have you ever ordered food online? Have you ever bought your favorite dress online? I know you have definitely booked a bus or train ticket online. There is where the on-demand is playing a vital role in our lives.
Talking just about the retail e-commerce industry, it has been disrupted over the past few years. In 2021, retail e-commerce sales rose to 4.9 trillion dollars worldwide. In the upcoming four years, it is estimated to grow 50 more percent, i.e., in 2025, it could grow by 7.4 trillion dollars.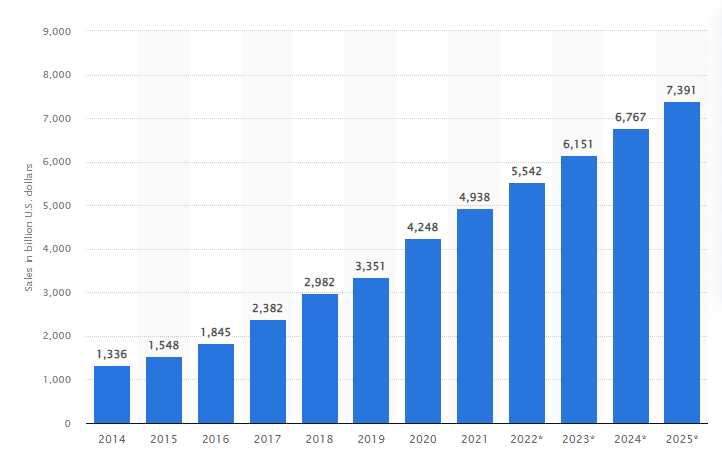 Source: Statista
Also, the mobility sector, education, and medical are on their way to digitizing their methods to earn more. Sharing economy is referred to as an alternative to the on-demand economy has been a great influence on user habits. In the novel Covid-19 virus spread, people were sticking to this style of living as it gives access to safety and amenity. And here we also have why businesses should stick or move on-demand.
What is the On-demand Economy?
The on-demand economy is a lucrative activity formed by online marketplaces and organizations to satisfy customer needs via the quick entrance to products, services, or information. It is a fortunate way to deliver goods and services, uniting with those who are there in the market to offer. Consumer habits are updated to seek services faster, conveniently, and with effective experiences, giving a pace for the gig economy to grow. More to that to look upon is that there has been a rise in the super apps, which proved to be more convenient to the customers.
Businesses contributing to the on-demand economy are all following the same business model with the eventual updates and changes as per the segment and dimension. The concept is certainly not new to you. It has a huge contribution to the world economy and is yet to rise in the future. Definitely, technology evolution is the reason, but there is a lot more.
Here is why the gig economy has been hyped in the past few years and perhaps is forecasted to ascend in upcoming years.
What are the Reasons for the Rise of the On-demand Economy?
We know there is a rise in the gig economy, and are reasons behind it are also important. Let's look into some influential factors of the drift of the on-demand economy.
Impact of Technology
Businesses are technology-dependent; technology is evolving and exploring for better, newer, and faster results. Technology like voice search, personalization using the concepts like Artificial Intelligence, the Internet of Things, and secure advanced payment systems are all in a together for the disruption in the industry.
Consumer Behavior
At the end of the day, everything is for the customers, talking about a business. Comfort, options, flexibility, and timeliness all are an aspect of a business that is delivered through an on-demand method, and in addition, they are all favorable customer behaviors. Customers can order from wherever they are and don't have to worry about the location of the store and delivery address.
Expanding Opportunity
Stores are in search of the most effective ways customers can browse, pick up items and order them online, decreasing their footprints. Retailers can expand to several locations without a sales force presence and maintenance cost of large stores. They eliminate the cost of staff to retail items, display, and management.
Marketing Edge
With the advent of technology, everything is changing and also comes into the list – marketing. Companies are taking charge of the marketing of the retail stores, starting from listing on the platform, connecting them, and managing the business. Also, they can gather the consumer shopping data and use that for the marketing purpose leveraging personalization to the consumers.
Competitiveness
Customers spend a lot on on-demand for products and services, and that generates more demand and ultimately more supply. And at times, when one does not satisfy the demand, competitors will come into the picture.
Small and Big have Equal Chances.
Whether it is a mom-and-pop store or a mega mall, their app is a major concern for consumers. With user-friendly, convenient services and easy integration an app offers, consumers decide to purchase from that. Options are limitless. It's just how they convert them into assets.
How Could Startups Combat the Sharing Economy?
All these advantages sound like a great thing. However, it begets a lot of challenges, whether it is a startup or a well-established business. No matter what business you are in, the gig method has its way there. The business of each domain has contributed to the industry. For reference, think of the introductory paragraphs of this blog.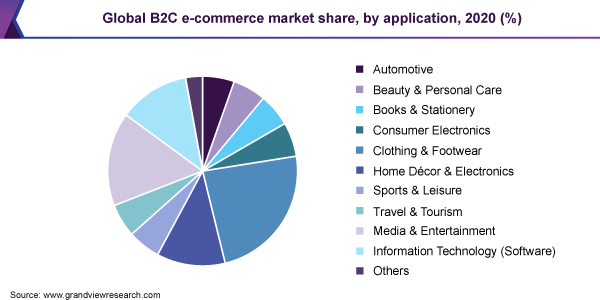 Source: Grand View Research
Search Your Niche
Have a niche in which your on-demand business can leverage maxim benefits. Research. Find the gap in the market to ease interactions between the customers and suppliers. Followed that find a few unique USPs (later can also expand) that also ensure survival in the competition.
Build a Robust Platform
Enter the sharing economy with a solid platform built with proficient technology. Make sure the solution is efficient so that the users can retain in the platform. And for such a purpose, choose a partner with an on-demand app development company that enables all possible benefits to the business accessing a flawless solution.
Connect Through Values
Values can be leveraged for the consumers in several ways. It could be transferred via a platform that is easy to use, all essential features integrated, security of the data, and easy payment processing. One can craft a customer's value chain, making it the most uncomplicated. Surviving in the on-demand economy is not what a strategic customer value chain would require.
Build Network
Technology has also changed the way people connect with each other and here in the business, they differ now they seek services or products. Engage them from the start, studying their habits and actions that would engage them and also impress them so that they can impress the more of them.
Best Ways for Entering the On-Demand Economy
Target Vibrant Audience
Focus on the audience you are targeting, as they will be the first marketer of your business. Users that are passionate will be convinced for the rest. Also, you cope with the changing behavior of the customer to retain them by updates and new integration to your platform.
Personalization Always Works
Personalize user experience by offering them relatable suggestions and offers, and they will comfort instead of an expense. Remind them of the cart and exciting offers, and engage them forever with the trends.
Locate and Market
Work as per location of the spender and providers. That would optimize the dedicated user list for marketing and strategize the campaigns as per the trends in the particular location.
Scale Whenever You Can
With users, your business is also required to be benefited. There you have a huge benefit to scale without much effort. Technology makes most of the tasks of scaling easier with automated tasks and easy gouging scaled-up business.
Examples of On-demand Economy For Various Sectors
Ride Sharing
The foremost on-demand platform was the taxi platform, named Uber. It has disrupted the economy and trends that taxi is now a synonym for Uber, where riders can book a taxi online. Other platforms include Lyft, Ola, Rapido, and a lot more.
Food Delivery
It is also one of the segments contributing a significant portion of the on-demand economy, allowing users to place orders online and request delivery to the desired address. Platforms like Zomato, Ubereats, Grubhub, Postamats, Doordash, etc., are the most used platform.
Home Services
Apps that allow consumers to book services for their home is also one booming industry. Apps like Thumbtack, TaskRabbit, Housejoy, etc.
Health Services
One widely strained segment is health services and medicines booked online through an app.
Teladoc, Leafly, etc., are some of the widely used apps.
Plan for Your Entrance into the On-demand Economy
The on-demand economy has now grown so much that it is staying longer (or forever). It is not only curving shift to the consumer behaviors but also to the stores, enterprises, companies, and investors. Also, technology is getting more prosperous every day. And thus, entrepreneurs can take the most advantage of a mobile app development firm to get an enterprise-ready platform. The on-demand economy has surged as that sometimes solves a problem, and the rest of the time, it is meanest for convenience.