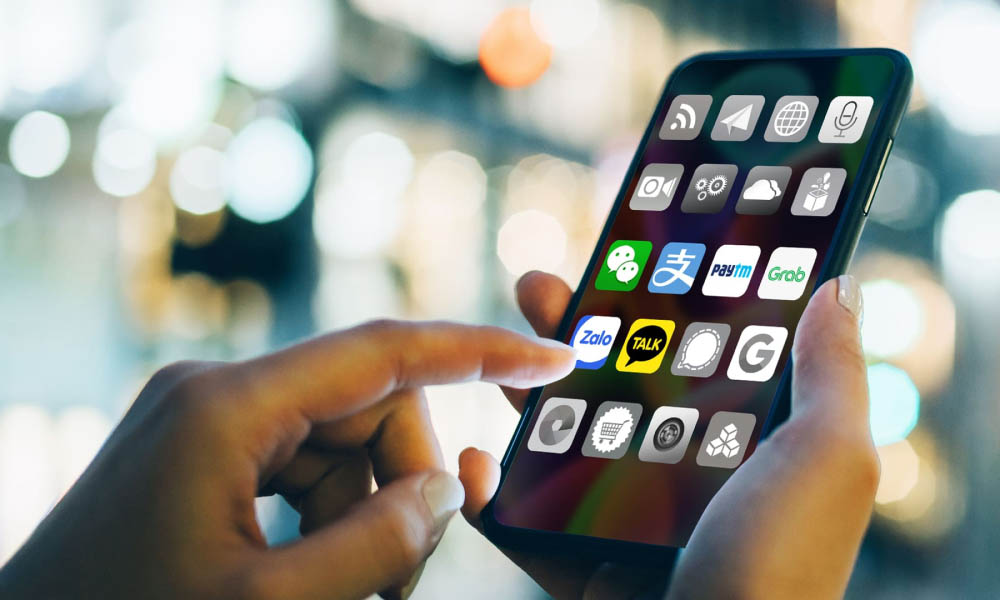 The coronavirus pandemic has struck all the businesses in one way or another. But the only company that keeps flourishing during these times is the on-demand service offerings. By offering on-demand service business during COVID-19 with the comfort and convenience of ordering any services from their home, these businesses are ruling the market with their timely service availability.
Why On-demand Services Remain Popular Even During COVID-19 Pandemic?
Because of the social distancing and hygiene measures to follow to remain safe from Corona, nations enforced the lockdown that lasted for several months, which caused the economic shutdown. Mckinsey recently performed a survey. According to the study, 52% of executives are reporting a depletion in the economy after the coronavirus breakout.
And the affected businesses also include a long list of on-demand companies. But the ones who turned up profitable were the ones who identified the change and started evolving their business concepts with the best of technical support.
The Role of Technology In Helping On-demand Businesses Achieve Success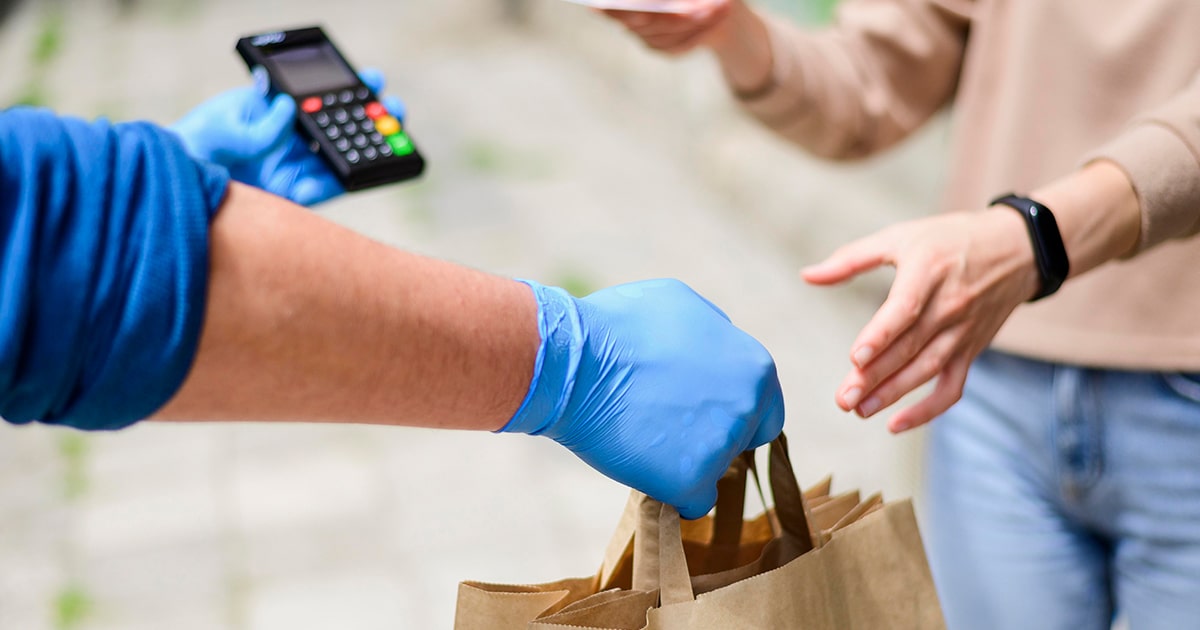 As mentioned, most of the businesses around the world are using the latest tech support in one way or another. It is helping them craft excellent experiences and deliver support for running their operations all over the world. According to reports, 85% of small businesses use technology in one way or another.
Many on-demand businesses that run with the help of the latest tech support have reached millions of houses around the world who kept them running. By the use of mobile apps, websites, and panels, these businesses keep receiving the orders and service requests from customers to keep their supplies active.
As mobile apps are driving their businesses to expand across countries and cities, on-demand service offering startups are progressing in the best way possible. But why do only a few on-demand service offerings can meet business demands? The sole reason is their used technology stack and integrated features.
Reasons Certain On-demand Businesses Impress Customers More Than Others
There are multiple ways a business can use to develop the app solution they want. The foremost entry to the sector was in the transportation business. The industry has seen a boom as entrepreneurs were adopting taxi booking software for their taxi-hailing business. Based on the user demands and current market needs, the tech stack plays an integral part in attracting a more extensive audience base.
While many businesses tend to favor cost-effective development measures like cross-platform or hybrid app development, native app development approaches always produce the best user experience despite their expensive development constraints.
But the only constraint that matters the most when developing apps is the user experience delivery. Despite spending a significant amount behind the app development, if you fail at impressing your customers, all the preparations can go to waste. But there is another way of launching an app solution that helps run your business seamlessly.
Many expert development companies of today are offering their support through white-label app solutions. A white-label app solution is completely customizable that a purchaser can choose to use as per their needs. They can deliver as per the user expectations with a supportive app that costs much less and delivers the business-centric results.
For example, if a startup is offering on-demand marketplace services with a dedicated app, they can use a handyman app like Uber that guarantees to extend their support across countries and meet the expectations. And as the salient features of the app makes a difference when pleasing users, these white label solutions integrate the industry-grade and user-rated features to help a business achieve success.
Salient Features of Every On-demand App Helping Serve Users During Corona Pandemic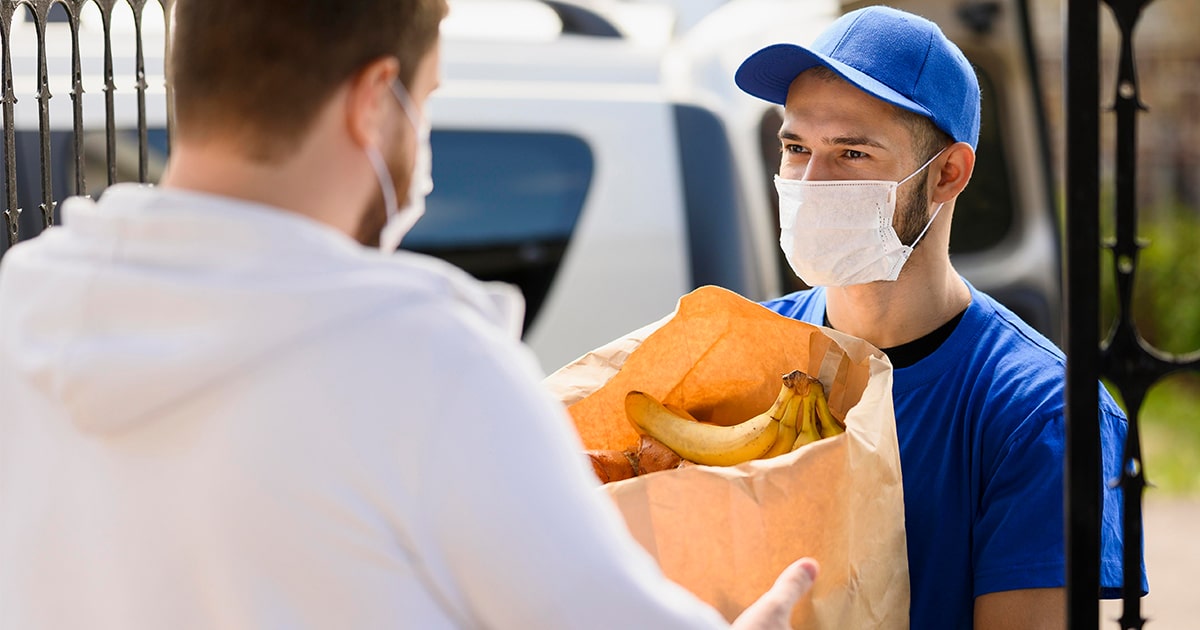 Not all apps are the same. Apart from the difference of the tech stack and development approaches used, every mobile app of online services offering businesses change as per the change in the business perspective and user needs. But the features that remain common and are the essential ones to remember are:
– Integrated Real-Time Tracking Facilities
It helps a customer track their requested services and provides sufficient support to the business to track every service update in real-time.
– Various Payment Options
By introducing the cashless payment and secure payment processing facility, a business can enhance the provided experience.
– Dedicated Stakeholder Support
If a business offers a dedicated solution for each of its app users, customers, and service providers, the productivity increases exponentially.
Many businesses choose to deliver diverse serving offerings than opting for a dedicated service app. You can also choose to offer a multitude of services on a single tap if a business can offer an app that provides them every service that they every need- i.e., an all in one services app.
Offer All Services Under a Single Roof: An All-in-One Services Solution
It has become evident that COVID-19 widespread has affected the buying patterns and behavior of users. While most of them are preferring shopping and ordering online, many users need more than a single service at their disposal. According to the business wire, the food delivery businesses are set to achieve a steep growth after the corona pandemic as users are ordering their food online increasingly.
Therefore, it becomes crucial to understand the importance of having a dedicated app that serves all demands of users. With a single app serving their purpose, users can rely on efficient and reliable service support. Many successful startups of today have adapted to this concept with their services app like GoJek that serves all user demands.
Whether a user wants a grocery item or a dedicated service provider for plumbing fixes, a particular app successfully covers up their needs! But does a business need to worry about service management and revenue generation? Of course, the solution gets that covered too!
Profit and Business Management with On-demand Apps
One of the leading reasons why on-demand businesses remain profitable throughout the coronavirus epidemic is excellent management and revenue generation opportunities. The solution includes a dedicated module to help the business owner control the direction of their servicing. In a report by Mckinsey, it states that a company that grows by the rate of more than 60%, when they reach the $100 million revenue milestone, is 8 times more likely to achieve $1 billion revenue than those whose growth rate is less than 20%.
Therefore, the app that you choose should cater to all user demands and manage your business efficiency as well. The on-demand apps include dedicated admin support by encouraging management via an admin panel that supports their business decisions and proves efficient for tracking the operations.
Battling Corona Recession with On-demand Service Offerings
As many experts have concluded, the coronavirus recession has arrived for the entire world and will continue until the vaccine for the Corona reaches the market. And many confirm that this corona recession might turn into an economic depression that can affect all the businesses around the world. But it is not too late.
On-demand serving offerings will always keep flourishing because of the simplicity and ease of services provided by dedicated solutions. While many on-demand businesses are already topping the market leader charts, it is not too late to invest and start offering services online with a dedicated mobile app. With efficient services, sorted-out offerings, and delivery tracking functions, these apps are turning out beneficial for all.
On-demand services are not only winning the votes of users, but these are also proving their worth with dedicated revenue-earning support.
Conclusion
Whether you run a successful business for your household or not, the upcoming corona recession is surely bringing damages for you too. But if you have an on-demand service app for your users, you can decentralize the working and control everything right under your nose. Start looking for a brilliant opportunity in the on-demand market with a sustainable app offering complete support.