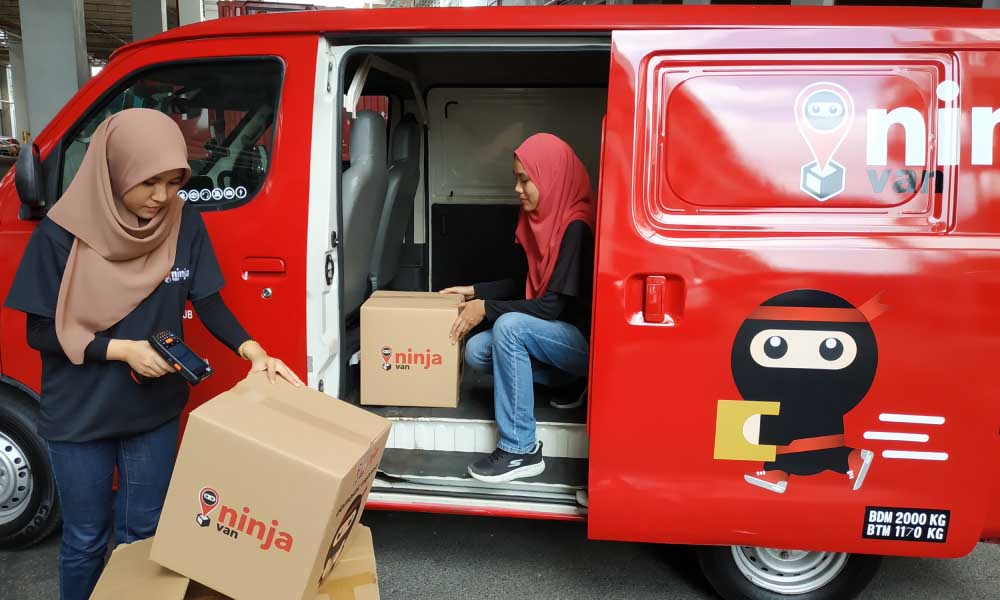 These days, prompt service for the delivery of anything has become increasingly popular. Due to the internet and smartphone's revolution, people's habits and lifestyle has been changed. Here we are going to discuss how courier delivery software in Singapore has transformed after the Ninja Van came into the market.
Nowadays, time is money; it means customers are willing to pay more for quick services. They are already paying extra money to UberEats and GrubHub for quick food delivery at their doorstep. Especially thanks to the Ninja Van clone solution that brings a catastrophic change in courier delivery operations and allows people to get everything from grocery to electronic products to their homes within a couple of days. It means this concept is here to stay for a long time.
This approach has created an impact in the courier and logistics industry. Courier and parcel delivery has gained a lot of attention, as so many eCommerce businesses thriving around. You might get shocked, but the revenue of FedEx touched almost $70 billion in 2019.
Due to this, so many businesses have adopted courier management software to streamline their business operations and increase profitability.
What is a Ninja Van Clone? Gain a Global Footprint in the Courier Delivery Business
Ninja Van clone is the end-to-end solution for your conventional courier business. Leveraging this platform, entrepreneurs can instantly kick-start the courier delivery businesses. By investing in this solution, courier business owners always maintain customer retention, generate more business revenue, and build brand awareness. Automated delivery dispatch, real-time tracking, and many other features scale your courier business and bring more customers.
Overview Of Courier Delivery Business In Singapore
The global courier service industry is rising at a strong pace, mainly because of the growing demand for parcel delivery in the eCommerce and B2B sectors. With a surge in online ordering across the globe in the past few years, the courier delivery business is also facing a drastic transformation in their transactions to fulfill consumer's needs.
If we talk about Singapore, it is one of the largest and growing eCommerce markets in Southeast Asia. There are plenty of local and international courier delivery services available that are efficient and affordable.
Moreover, technology transformation also plays an important role that satisfies users' needs and enables the business to achieve its objectives. However, it would be great if you use a local courier service for accurate and fast deliveries.
Now let's have a look at interesting figures and facts about Singapore's courier delivery business.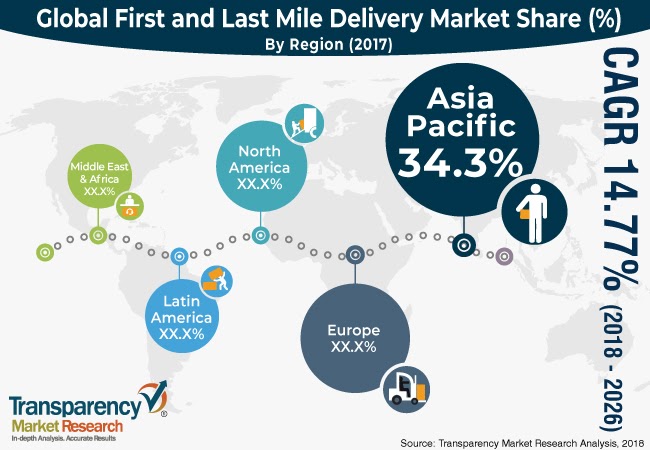 The above image shows that the Asia Pacific is the leading market for last-mile delivery compared to other nations as a large part of the population provides a major consumer base for the expansion of the eCommerce sector.
According to the recent IBISWorld report, the global courier service generated total revenue of $325 billion in the previous year, and the global courier delivery business consists of 4.1 million people.

The courier and transportation industry is a major driver of Singapore's economy as it contributes $27.9 billion of the country's total GDP. Thus, it would not be wrong to say that Singapore is a leading courier and logistic player in the Asia Pacific region.

Furthermore, the latest survey shows that more than 35% of Asian people see courier delivery as one of the major pain points in eCommerce. Besides, more than 90% of consumers' complaints are related to late and delayed deliveries.
In Singapore, Ninja Van, uParcel, Parcel Post, COUREX, etc. are leading courier delivery service providers. They handle local and international delivery operations efficiently. Among all of them, Ninja Van is one of the fastest-growing courier delivery service companies in Singapore. Their prompt service and usage of advanced technology make them popular across Asia.
How Leveraging Technology Accelerate Your Business
These days, technological innovations are having a profound effect on the courier and logistics industry and eServices apps are something that you can access to get things done quickly. It makes life easier and more productive as it was never before. Moreover, modern technologies and IoT infrastructure is revolutionizing the courier industry. Any courier delivery service company needs to stay ahead in the competitive market to retain customers.
One thing is certain: technology keeps evolving, so courier delivery operations are. Whether it is about how they handle shipments, automate delivery operation, tracking the delivery, or anything else that increases courier business's productivity and profitability.
Here we have addressed several points that will help you understand how technology accelerates your courier delivery business.
Eliminates Paperwork
Booking a courier service online means you no longer need to use paper. You will be able to print online labels, receipts, and other delivery information. Moreover, it saves the environment, but it is also good for business because it saves time and makes operations more efficient.
Improved Delivery Operations
This is the ultimate advantage courier delivery companies ever get through the adoption of technologies. With advanced technology solutions, you can monitor all the activities. With the help of GPS courier tracking, a business can efficiently manage and maintain all vehicles to improve operation and increase profitability.
Delivery Confirmation
Electronic proof of delivery enhances customer satisfaction as it can be captured and stored by the sender for future record purposes.
Delivery Trends Across The Globe: Courier Deliveries with Ninja Van
Digitization and automation are the future of any business, and the courier industry is no exception. AI-enabled robots, drone delivery concepts, driverless cars, etc. will dominate the courier and logistic markets in the upcoming years. The traditional courier business model had a lot of paperwork and manual processes that lead to mistakes and poor customer service.
These days, technological changes have transformed the courier delivery business as consumers now expect same-day/next-day deliveries of their products. The present courier delivery market is more digital, fast, and accurate which elevates customer experience and adds value to the business.
Since the competition for same-day delivery grows, you should find the best solution to automate transactions and increase efficiency. To digitize your courier delivery business, Ninja Van like app control and manages delivery disruptions automatically.
This app is customizable and comes with exciting features that enable business owners to make an informed decision. You can add/remove features as per your business needs and criteria. Using a single dashboard, you can monitor all the business activities that expand your business and give you a competitive age in this competitive world.
If you want to automate your courier delivery business, you can also opt for the readymade Ninja Van clone app as it saves a lot of time and gives you an edge over here competition.
Ninja Van's Business Growth and Success Story
Singapore-based delivery provider Ninja Van is a famous name in the courier delivery market. Ninja Van was established in 2014 when the eCommerce market was in its infancy.
Today, Ninja Van offers two different services for their customers that are last-mile delivery and Ninja Collect.
Ninja has secured $279 million in Series D from existing and new investors. Investors list include Geopost, B Capital Group, Bangkok Bank, Monk Hill Ventures, and Golden Gate Ventures Growth Fund.
Today, the company already operates in six South Asian countries, including Singapore, Malaysia, Vietnam, Indonesia, Thailand, and the Philippines. Ninja Van owns 100 vehicles and more than five thousand employees.
Founder: Lai Chang Wen
Founded: 2014
Employees: 30,000
Revenue: $9.1M
Key Partners: Brick-and-mortar retail stores
Headquarter: Singapore
Prior To NinjaVan, Chang also founded Marcella Holdings and Get Fitted.
How Ninja Van Like Clone App Works
Courier and logistic delivery are one such industry that is transformed due to the repercussions of technological advancements. An app similar to Ninja Van follows a simple workflow. Admin has all the power to control business transactions. With the help of a powerful dashboard, the admin can monitor all the activities related to delayed deliveries, complete deliveries, details of delivery providers, etc.
Customers need to create an account or may signup from available options
Users need to register for the delivery package and create a request within the app or website.
Once the request is received from users, Ninja Van sends the driver to collect the goods from the requested place.
Ninja Van will check the parcel and deliver it to the address mentioned on the package.
Users can track all these activities until the courier reaches its location.
Once the parcel has been delivered, they can share reviews and give ratings.
Furthermore, the admin can monitor all the activities and can get detailed insights into sales and payment. If you want to upscale your courier delivery business and want to build a Ninja Van Clone app, Elluminati could be your right technology partner for your business expansion.
How Much Does It Cost To Develop Ninja Van Clone App
To determine the exact cost of a Ninja Van clone app, it is essential to understand what factors affecting the overall cost. Below are several factors that affect the cost estimation of a Ninja Van Clone app development.
The app development service provider which you hire for the app design and development.

App development platform

Set of features you want to integrate into your Ninja Van like app

Overall app functionality

Development and testing expenses
However, the cost of building an app like Ninja Ven depends on the features you want to incorporate. If you are looking for a cost-effective solution and want to save time, you can opt for readymade or white label solutions.
Find The Best Solution For Your Courier Business Needs
It is a perfect time to get your courier business on the smartphone. Building a perfect Ninja Van clone script requires accurate brainstorming. If you want to uplift your courier delivery business but lack technical knowledge, you can contact us with your requirements and ideas; we will help you grow your business.