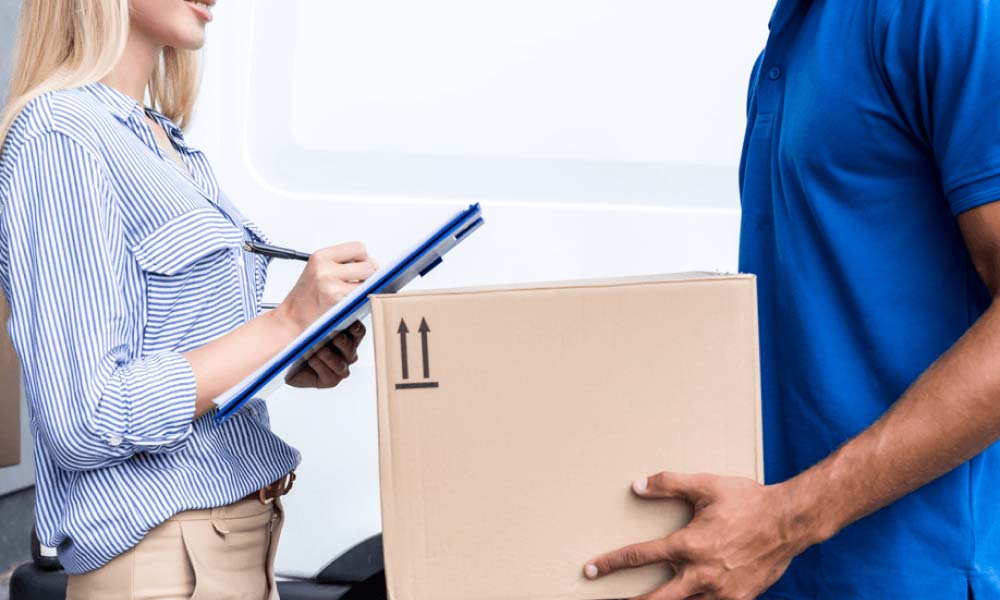 The craze behind online shopping is making the courier delivery market a million dollar industry. Over the next five years, the courier delivery business is gearing up with some drastic changes, and if you want to know more about courier delivery statistics and where it is now, and where it is going. Here we go.

In the past few years, e-commerce has transformed the world and the fabric of consumer culture. In order to save time, more and more people are ordering products online, whether it's household or electronic; online shopping and delivery services have been increasing at an impressive rate. People prefer doorstep delivery as it offers comfort and making shopping more pleasurable due to attractive deals and discounts.
The above image indicates that the shipping and courier business is booming across the globe due to e-commerce. Living in a technology world, everyone expects quick delivery. People lack patience these days, and the same applies to the courier delivery sector. Once the order has been placed, they want to have quick delivery with advanced features such as real-time tracking and estimated arrival time.
This is probably why more and more e-commerce vendors and business owners adopt advanced courier tracking software. It streamlines business operations and increases productivity, along with excellent customer service.
Same Day Delivery Trend- Beneficial For Merchants and Buyers
The same-day delivery trend is becoming popular in urban areas that enable consumers to get their products within a couple of hours. With a few online clicks, consumers can receive their packages within a certain time frame on the same day.
This trend will continue to grow in the upcoming years as it saves time and its unique modules improve customer services. It is a trend that is supposed to elevate customer service along with the conversion rates which courier and logistic companies dream of.
According to Statista, B2C segments utilized same-day delivery services more than B2B. B2C made up more than 65% of the total market share. These days, even more than 45% of people are willing to pay extra money for the same or next day delivery services. This trend has significantly impacted the courier and logistic business as now they have to deploy advanced courier software for seamless operations.
In the above image, we can see that the importance of same-day delivery decreases as consumers age increases. Around 30% of shoppers find same-day delivery interesting, while only 5% of seniors care about that.
Furthermore, as per the report from PwC, 88% of shoppers willing to pay more for faster or next-day delivery. As you can now imagine, courier services also have to keep up with the ever-increasing demands of same-day package deliveries. This eventually increases profit, and global courier leaders such as DHL, FedEx have carved themselves to stay relevant and competitive with ongoing trends.
Courier Delivery Statistics: A Global Perspective
With the rise in online shopping, courier and logistics firms have witnessed tremendous growth in the last decade. The opportunities have come up with new challenges such as smart route optimization and resource planning, which meant handling and delivering a huge volume of small packets in real-time.
We have some initial statistics that will give you better insight into the courier delivery business. Let's dive in!!.
Due to evolving technology, courier services are also leveraging modern software and solutions to meet consumers' rising demands. In 2018, the three leading American courier companies had the following delivery volumes:
USPS: 6.2 billion
FedEx- 2.1 billion
UPS- 5.2 billion
Among these billion deliveries, more than 12% were damaged and misdelivered.
The global courier service market is estimated to reach $326.32 billion by 2025, with 12% CAGR from 2017-2025.
Over the last year, there has been a 50% increase in last-mile delivery services and requests from B2C e-commerce companies.
Around 95% of shoppers want to track their packages while they are in transit. 38% of companies are concerned about customer expectations of delivery times while half want low/free cost shipping.
The American Trucking Associations revealed a shortage of drivers across the USA, and they require around one lac drivers by 2021 to accomplish pending deliveries.
61% of shoppers want quick deliveries without any damage, while 77% of brands offer free shipping to improve customer experience.
With rising shipping volumes, courier and shipping companies leveraging advanced and scalable courier delivery software that optimizes routes utilize drones and improve their overall business standards.
Some Notable Upcoming Trends
Technology keeps evolving, so business operations are. Irrespective of business type and size, you need to adopt technology changes in order to stay updated in the market. Similarly, courier companies are highly in demand for deploying the best management platform for fast and efficient delivery services. The most fruitful applications of Artificial Intelligence for logistics business are already implied and yet a lot more is yet to discover. Let us look at some technical examples that help.
Here we have addressed several trends that you have to follow while choosing on-demand courier delivery software. It will make your operations smooth and improve customer experience.
The automatic truck is one of the most discussed topics across the logistics industry. This technology will reduce delivery time, maintenance costs, and help logistic companies to improve fleet operations even if they meet with an accident or calamity.
For the courier delivery business, smart route planning is important because it makes the process easy and eventually saves the driver's time. Leveraging the best route planning software, companies can increase productivity as this software will select the best and smart routes based on traffic congestion.
As we already know that Domino's and Amazon have started drone deliveries in the USA to deliver the product. This kind of delivery is cost-effective and increases business efficiency. Using modern technologies saves a lot of time and offers quick deliveries to the customer.
Another upcoming trend that will impact the courier delivery business is cloud computing. Cloud technology will save lots of funds and make the process easy, fast, accurate, and hassle-free. You can update and maintain data easily in an automatic way.
Above are the upcoming trends that you have to consider while developing your courier management software. It is important for any logistics and transportation business to follow upcoming trends to enjoy the best profits and opportunities.
Courier Delivery: A Evolving Industry
As you can see, the above courier delivery statistics and trends will impact your business. For those engaged with the delivery and transportation process, you have to welcome new technologies and trends to increase business productivity and profitability.
If you are about to develop courier delivery software to enjoy better opportunities and perks, contact us, discuss your idea with our expert team without any hesitation, and get a customized quote for developing top-notch delivery software.