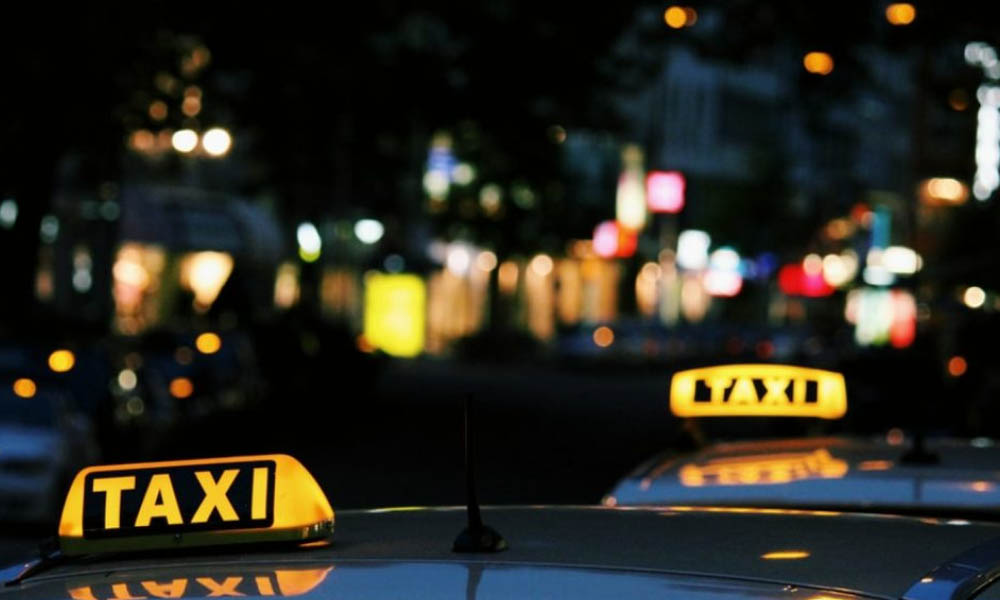 Ever since the rise of the on-demand taxi services among Gen Z, techpreneurs are recklessly moving towards this race to get an Uber clone app to enter the online taxi industry. There are many of them who failed even though they tried adopting the same strategies and techniques as Uber. Apparently, there is no primary reason why the online taxi business fails. But also, some of them derive from falling at the same reason to fail.
There isn't just Uber that is widespread globally. Companies named Lyft, Ola, and Careem are also major players in the industry. Therefore, this can be derived that there got to be some loopholes in between due to which a taxi business fails. Here are some of the common reasons mentioned.
Why Online Taxi a Business Fails: Possible Explanations a Startup Should Consider
Well, if we look at some major looks at important reasons for a collapsing business overall is flawed budget, followed by lack of market needs, out the challengers, and so on. Plus, there is a mixture of more than one reason that leads to the bankruptcy of the business. Here we look at some common reasons particularly an online taxi business fails at.
Wrong Regions Selected
It's too hard to be the right one at the right place. A business could fail when they are not aware of the requirements of its operating regions. To choose the right region for the taxi business, some factors to consider are – metropolitan cities where traffic congestion, the population, and taxi requirements are high, and future growth could be derived from the
Technical Faults
The online taxi business would have an abundant dependency on technology. The entire business operates on real-time status to unite users and drivers. Any technical glitch or laps costs a huge amount. Besides, the entire business data is stored and handled within the technical platform. Losing things in it is losing the business. Payments, user experience, and automated business insights are all dependable factors on technology.
Ignoring Market Trends
In the highly competitive taxi market, a new business has to be unique. A lot of competitors have already generated hype and retained customers at a higher level. Thus the absence of efficacy to hold on updates about the changing consumer habits in the taxi industry is also one common reason fail. With the competitive market needs, most of the ultimate ride-hailing players are facilitating their services with dedicated ride-hailing support that is scalable enough to correspond to the market and customers' expectations.
Improper Business Model
Always the trends of the taxi business are changing every now and then, and thus the customer's requirement also varies simultaneously. And thus, an inadequate business also changes in that way. One can have wrong trends predicted, and thus their business strategies fail. The online taxi business is also about the varying preferences of customers in different regions. So, in that case, a business is possible to fail. However, a scalable business model with the finest strategies has the chance to crossover all the meets of potentially unconquerable obstructions throughout the duration of its lifetime.
Financial Inefficiencies
The financing issue again differs for a taxi business. It can be a scarcity of funding, absence of enough working capital, or wrong investments. The online taxi business may fails in planning to spend for their short-term and long-term goals. Moreover, the expenditure set for the ride-on different has to be shrewd depending on the zone. However, a business of dying companies is less in tune with how much revenue is rendered by sales of products or services. And one major issue a business faces in the initial stage is how to gather funding for their online business. And then comes the spending in the right place at the right time.
Made Faulty Assumptions
Taxi businesses can make faulty decisions, conclusions that are inclined with the travels, driving partners about the fares, reliable services, and so on. Speculations that are not endorsed by foolproof research on past and current data are always expected to fail. It is also one of the fails an online taxi business too.
Efficient Driver-User Association
Last but not least, the online taxi business has a bigger challenge in connecting the riders and drivers efficiently. Online taxi businesses should have a perfectly fine algorithm set so that it decreases wait time. A business should expect to start with an exquisitely crafted white label taxi app that is built with fine technologies and a robust development process to perpetrate the process well for all aspects. It should properly deal with the traffic congestion, weather hurdles, one-way roads, and drivers who are nearby to allocate the ride. So that could be a point when a taxi business would apparently fail when it lacks an accurate technical platform.
Failed Online Taxi Startup Stories: Lessons to Entrepreneurs
HEY BOB
It is a ride-hailing startup offering customers bike taxis and cycle rickshaws. It was a startup founded in 2015 in Bangalore and then had operations in Mumbai too. It was shut down on Sep 7, 2016. The main cause behind the failure of HEY BOB was it couldn't manipulate to get another funding round to expand its business operations further.
Hailo
Hailo is a taxi business that has a network of yellow cabs that riders can book from the taxi application. Beginning in 2011, the company has its procedures started with $100 million dollars investments in its first stage and were doing great until 2013. Hailo failed for many reasons. It could not fight the contenders like Uber and similar businesses in the Newyork. It had a business model full of flaws. They died for not targeting the correct audience at the correct time and place.
London taxi app Hailo lost £21.7 million in 2014 after it tried and failed to expand into the US https://t.co/7mXwweljcC

— Business Insider (@BusinessInsider) January 11, 2016
Karhoo
Karhoo is a London-based taxi startup allowing customers minicabs, founded in the year 2017. Their commercial fellows deliver ground transportation to their riders and workers by uniting them to taxis and personal hire vehicles through online platforms and contact centers. Karhoo did well for 6 months from the start but could last after that. The main reason for the B2B cab service is that it had deficient business management and poor execution of the processes.
Karhoo @karhoo owes approx £12.000 to us and our drivers! #London #minicabshttps://t.co/kkOilYZ8mb

— Central London (@SwiftCarsLtd) November 7, 2016
AUTOnCAB
It is an online taxi service offering making a daily commute a cakewalk allowing riders to book Auto, cabs, three-wheeled, and motorized. The app did well in the initial days and extended to six cities with upright reviews. It broke down soon as it could not persist the rivals in the industry from those businesses that were well-funded.
Roder
Roder allows its consumers to reserve a car for outstation traveling, eradicating the return fare from them. One of their highlights was to offer one-way rides at almost 50% lesser the market cost. However, the startup didn't conquer the market hurdles for longer. Reasons it fell down as the taxi companies are its loftier customer acquisition cost and lower retention rates, struggled to fight with competitors as it couldn't give customers discounts and offers, and all summed up to failure to gather funding round.
Overcome the Hurdles from Online Taxi Business
There is no coming back from the online ride-hailing business even after the presence of these many hurdles. There have to be some unique, compelling reasons to obtain and retain the customers to your online taxi business. Other than that, there has to be aware of the hurdles a business may fail. Some of the causes, as explained here, are important drawbacks that led to the failure. Those are also supported by some real-life examples.
So keep on planning and analyzing the future situations that could be faced by your business. As an entrepreneur, you should plan to have a right start by developing a streamlined platform that automates your business and can be able to avoid all possible hurdles that rely on the online platform.