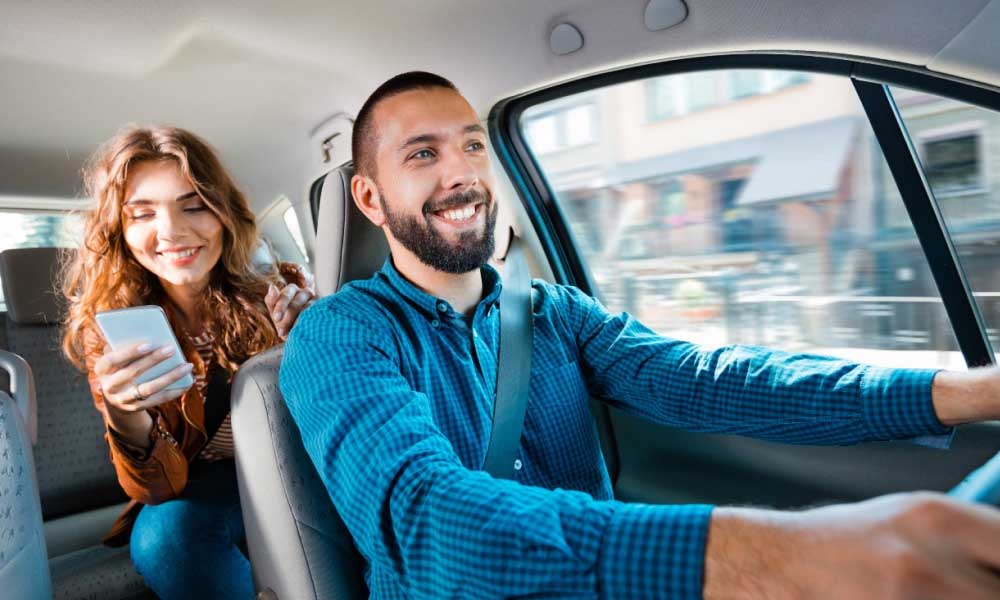 Corona pandemic has brought a temporary pause to all the business activities around the world. It affects the majority of the industries and their operations, including the ride-hailing sector. The world resuming after the nationwide lockdown is notifying a change in the regular user demands and business activities. Hence, changing standards are leading to significant changes in business operations and revenue earnings.
As economics experts notice, we are entering the world of post-corona recession. The economic cycle is slowing down, and it's time for businesses to realize the situation and plan their next business strategies accordingly. For the ride-hailing market, the past months were tough as the terms of social distancing and safety precautions were not easy at all to follow. However, with required changes and enforced precautions, the entire ride-hailing market is slowly evolving to meet changing user norms.
Fact Check: Post-Corona Taxi-Hailing Market Dynamics
COVID-19 recession gets termed as a "global recession." With the change in user needs and behavior, the ride-hailing business leaders are adjusting their business plans to manage the changing revenue-earning approaches.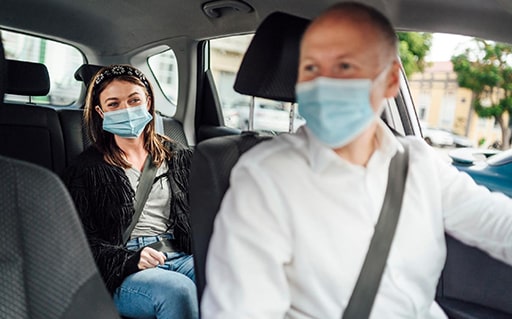 – Ride-hailing applications are becoming a major attraction for users to book rides whenever they need it. And it becomes the reason for increasing revenues and fierce competition. And as BMRC notes, the ride-hailing market will grow to USD 350 billion by 2024.
– The ride-hailing businesses offer services that get categorized in different types. But the most popular service that gets included in most of the solutions is the peer-to-peer ride-hailing.
– Post the corona pandemic, the ride-hailing market will grow by USD 100 billion from 2020 to 2023. It will reach USD 318 billion by 2023.
– According to reports, DiDi invested USD 14.3 million for implementing the safety and hygiene standards all across the world where they serve customers.
– With the changing market needs, most of the leading ride-hailing players are streamlining their services with dedicated ride-hailing support that implement precautions and necessary hygienic environments for users and their drivers.
Hence, the upcoming trends and changes in the regulated activities and ride-hailing support are redefining the ways these businesses operate. The increased need for financial aid also keeps their activities at pause. But the market conditions are just right for startups who want to introduce an innovative yet useful concept to please users.
Future Changes and Predictions that Will Soon Become Permanent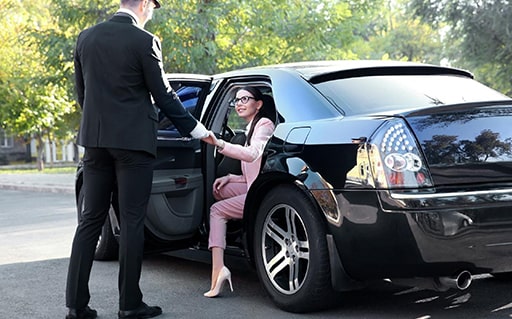 Ride-hailing businesses are still growing but at a lesser speed than anticipated. Therefore, some trends are becoming a reality soon. With the changing demands, many companies are moving forward with excelled service support.
As the established ride-hailing giants are in dire need of gaining the audience's attention, they are swiftly turning to introduce more reliable yet futuristic services that they can implement shortly. But why do these businesses are still receiving support? The reasons are:
– Increased Transportation Needs
As the social distancing norms are becoming mandatory to follow, traveling becomes a necessity from the facility.
– Easier Management
To enable contactless ride management, it becomes crucial to consider using tech support. With the use of the latest tech solutions, it becomes easier for the ride-hailing market to manage rides and passenger comfort.
– Expenses Optimization
The concept behind ride-sharing essentially empowers the need to save fuels. With the inflation instances in place, the expenses need to be optimized for the business to keep running effortlessly.
– Manageable Costs
The latest tech offerings have made it easier for startups to get their hands on the best tech support. Therefore, the cost of opting for any of the developing tech trends becomes comfortable with the manageable cost and pricing structure.
For startups looking forward to online ride-sharing and taxi booking support, many apps are readily available for customizable use. They can choose the taxi app that allows them to customize and implement the branding concepts to make their unique identity. Moreover, the mobile app development market is also experiencing growth with the changing times with increasing app development, offering enterprises that fulfill customer demands in time.
As startups and any traditional ride-hailing organizations can lookout to build their name with a dedicated solution, they can adjust as per the changing business demands and market conditions. A customizable and fully-fledged solution supporting their side makes all the difference when it comes to achieving desired results.
What Are the Updated Ride-Hailing Standards?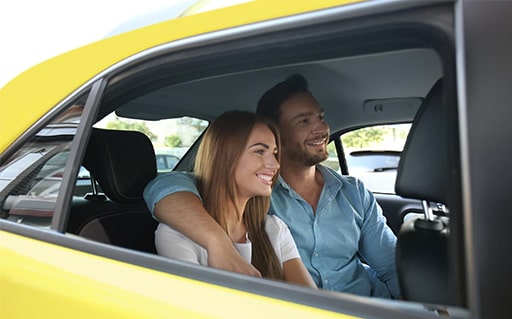 As mentioned, the market is changing swiftly by adding up more safety and social distancing concerns. However, it is equally crucial to implement them within the tech solution chosen by the organization to offer convenience and comfort of knowing the entire process. But the updating standards that are here to commence the market with storm-like changes make it tough for startups to compete with the leaders.
1. Autonomous Vehicles
The increased risk of getting infected by coronavirus stops passengers from booking their rides. As the health records and medical conditions of the drivers are not known to them, they prefer traveling by themselves. However, to challenge the user choices, the invention of autonomous vehicles as the ride-hailing fleet is in process.
As per records, Uber has been investing in automatic ride-hailing for years. With the increased efficiency and accuracy of the IoT (Internet of Things), autonomous vehicles can take decisions in split seconds to manage the harm and keep the rider secure. Hence, the promising results of these vehicle testing guarantee their implementation shortly.
2. Telematics Integrated with GPS Tracking
What is Telematics? Telematics is a technology that adds additional support to the traditional tracking facilities offered by GPS integration. The admin of the system can track every ride in real-time with knowing complete vehicle information—for example, speed, driver details, vehicle condition, fuel information, and more.
It adds essence to the traditional ride monitoring services for all the ride-hailing mobile app providers. This technology is still under observation while the implementation of it might not be far from us. It helps a ride-hailing business offer extended monitoring and service support and assurance of passenger safety and wellbeing.
3. Mobility-as-a-Service
The concept of MaaS is not new. Many ride-hailing startups and leading ventures are very close to introducing the same idea with a dedicated mobile app. The mobility as a service concept aims to empower users to choose between various ride-sharing options, e.g., traveling by bus, rickshaw, any public transportation system, and of course, the traditional ride-hailing option.
This market registers 33.8% CAGR for growth in revenues. Once implemented, it will become one of the most stringent solutions to beat singlehandedly with limited ride-sharing support. As financial aid becomes restricted, it profoundly affects the present conditions of startups, especially after the COVID-19 epidemic.
How It Impacts Startups?
All the standards mentioned above and trends will arrive soon because of the swiftly changing market dynamics. However, startups who are already functioning and trying their best to grab a seat at the leader's table might find it even more difficult with upcoming changes.
As reported, the fundraising activities also experienced the slowed down movements that make it difficult for startups to survive with limited fund availability. And to implement these changes, they are in dire need of sustainable financial support that can help them upgrade their services according to changing standards. But is there any other way? Always.
Possible Ways to Evolve Within Time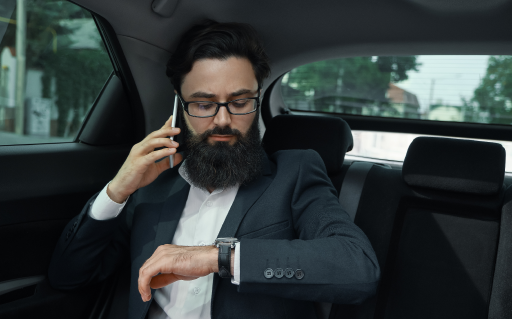 The changing market scenario drives many startups to think twice before launching or introducing any new services in the market. As mobile apps are driving most of the ride-hailing system, they have to adjust and develop an app supporting their cause. And it inevitably asks for stable financial conditions.
However, if a startup is ready to serve within the countrywide guidelines, they can earn profits with affordable ride fares and relevant customer support via best hygiene and safety standards in action. Many small startups are noticing the change in user behavior and are profiting by fulfilling their demands.
Hence, if you are launching a new business or have your startup commencing towards ride-hailing facilities, implement the latest and required changes and upgrade services to meet user demands.
Conclusion
Customers across the world are looking forward to reliable and trustworthy ride support. All they ask for is affordable and fair ride prices and with the post-corona effects, trusted and secure safety precautions. Elluminati supports every size of business and enterprises with their dedicated solutions that easily adjust according to their needs. If you are searching the market for a readymade and customizable app, seek the support from our team that helps you launch your business on the right foot.