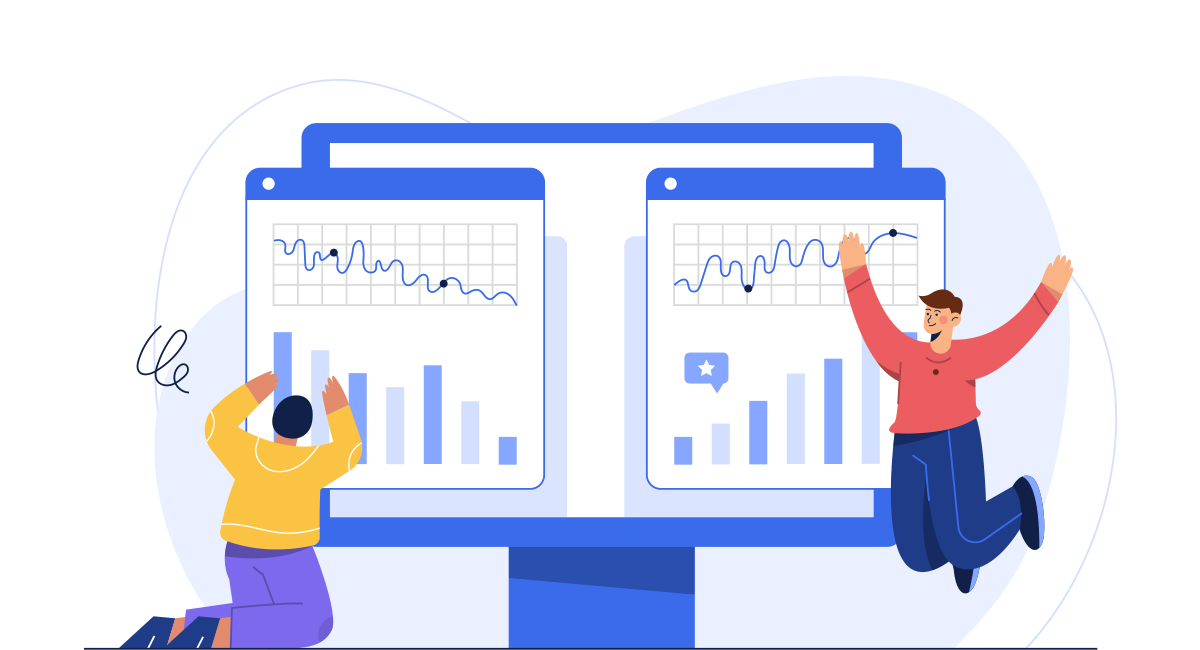 The world economy will stop if all the small businesses are shut down. Apparently, small businesses are the backbone of the world economy, and to keep running the worldwide economy, they need to upscale and enhance as time progresses. The small business model has been very impactful to the worldwide economy and also to the people that these businesses are providing services.
Today, we will get to know some of the remarkable statistics for small businesses that you are hunting for. The statistics can be eye-opening and will give you clear thoughts and ideas about how important a small business is.
Statistics are fascinating and eye-catching, and people love to explore different statistics when they research a particular topic.
Small businesses have had a roller-coaster ride in the recent past. There was a time when the recession was very impactful and hurt small businesses. Then there was a transition phase as the new technology was introduced, and also the customer mindsets were changing, and the graph of small business was rising. Still, again the covid-19 pandemic was harsh on the business sector, and it is currently evolving and getting back on track.
Statistical Overview Of Small Business
There are around 500 million small businesses approximately, and it can be difficult to mention the exact number of businesses because there is a new business established every now and then.
The small businesses are the major source of employment as it employs more than 70% of employees worldwide.
The United States is one of the robust small business sectors in the entire world, and they give employment to 60 million people through small business.
SMB represents 90% of the total business population worldwide, which is why it is the backbone of the world economy.
Small business constitutes more than 50% of the GDP of developed countries.
The above statistical overview of the small business can reflect the impact and importance of small businesses. Small business shares the majority of the business population, and that is very surprising statistics to know. Also, the US is the hub of the small business sector, and it gives employment to almost half of the US population.
Technological Statistics For Small Business
Technology is ever-evolving, and in recent times it has made a good impact on the business sector as well. Technology can make an impactful difference in the business sector in various ways, whether it is handling the business or upscaling the business. The investment in technology at times has become necessary, which is why we will cover the technological statistics for small businesses.
Almost 60% of small business owners believe that they are lacking IT infrastructure and are looking to upgrade.
More than 80% of small businesses use digital technology to connect with audiences. Also, the same number of small businesses use at least one technology for marketing and promotions.
Around 30% of the small business owner's priority is to integrate CRM tools for their business.
More than 80% of small enterprises have invested in SaaS products.
More than 90% of small business owners feel that having a presence in the online world is a good strategy to upscale a business.
Around 10% of business people feel that they don't need any website or online platform to run their business.
Financial Statistics
Financial management is one of the essential aspects of a small business, and also it can sometimes be challenging. Here we will go through some of the financial stats for small businesses for a clear overview.
More than 40% of small business owners start their business with a low or minimum budget.
Around 30% of business owners believe cash flow is their most significant challenge.
30% of small business owners have accountants; they can also be their guiding force in managing finance and accounts.
Around 30% of small business owners don't take a salary from their business.
Small business owners can start their venture with around $5000.
Small Business Challenges Statistics
When it comes to small businesses, challenges are always going to be there, and business people need to deal with them. Here we will check out the needful statistics for small business challenges and hurdles.
Around 50% of small businesses are not able to have a long run-up to 5 years. Hence, the survival of the small business is tricky.
Around 80% of the small businesses don't have a long run because of insufficient budgets.
30% of small businesses are not able to get the appropriate fundings for their business. Hence, this can also be the reason that businesses are not surviving.
More than 40% of businesses fail to offer something new or exciting to customers, which is their biggest challenge.
The challenges of small businesses are mostly related to budgets and customer services, and that is something they need to address themselves. Overall, the small owners who have survival instincts and a roaring attitude can definitely survive.
Conclusion
Small business statistics that you have explored can be very useful and beneficial. It gives you a clear picture and idea about the small business market. Even if you are a marketer and want to prepare a plan, these are the statistics that can be very helpful. Small business owners can look at these wonderful statistics and help themselves to empower their small business by moving on the right path of success.