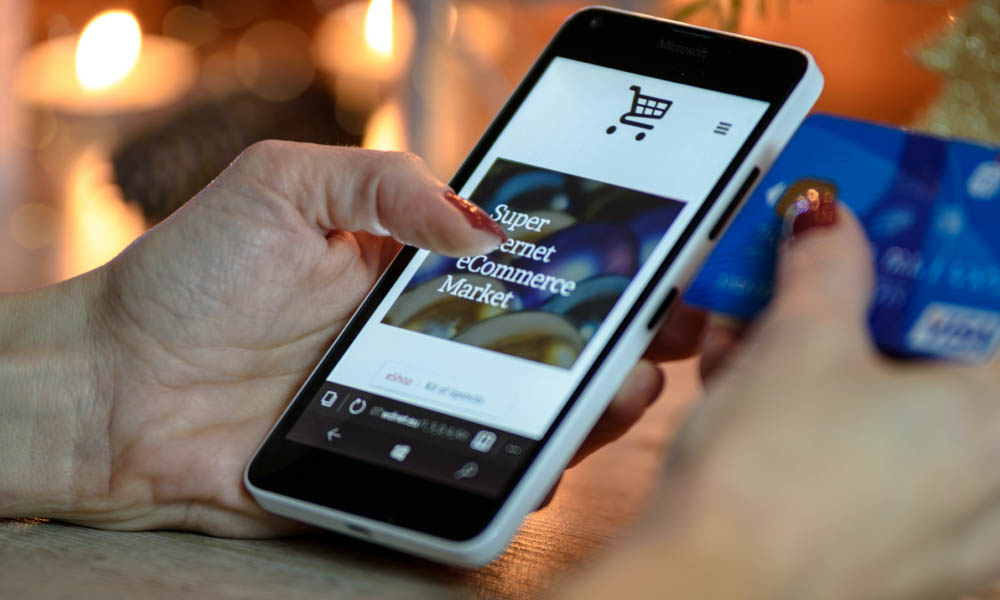 The world is going digital as the admiration from people towards digital solutions is getting immense day by day. One of the fastest-growing sectors these days is e-commerce, and the revolution it has created in the business world is fascinating. It made an impact both on the consumer shopping experience as well as ease of doing business for the business people. Hence, today we will go through some of the astonishing trends and facts in the e-commerce world.
The e-commerce revolution has been incredible these days, and the amount of hype it has created is impressive. In the recent past, e-commerce has gained a strong position in the internet world, especially due to the admiration it got from people. There are various reasons why people love e-commerce, and that we will discuss furthermore.
Reasons Why People Admire E-commerce
E-commerce has changed the scenario of the business to some extent, and in most countries, it has completely changed the way people shop. Hence, here are the reasons why e-commerce is trending and why people admire it a lot.
Ease And Conveniences
The business people are getting ease of doing business, whereas the customers are getting ease and convenience in shopping for the products with the online platforms. Customers can utilize the online platform to order things online from the comfort of their home or at any flexible place. They can check out dozens of products at their convenience and choose the best out of them. The ease and conveniences in shopping experiences are what attract buyers.
The following reasons mentioned with statistics is what makes shoppers shop online:
More than 80% feels ease of ordering things with e-commerce
More than 60% of customers feel that an extensive collection to explore is a plus point.
Around 60% of people shop online for cost-effective prices
More than 50% of people prefer shopping from e-commerce because of quick deliveries.
Around 40% of people prefer e-commerce shopping because of accurate product information and detailed graphics.
More than 35% of people feel the ease of payments with e-commerce.
The above six reasons are the most effective in making customers forced to buy things online, and these are also the reasons why the e-commerce sector is booming all over the world.
Undoubtedly, e-commerce is growing day by day at a rapid pace, and there is no stopping. Hence, here we will go through the statistical overview of the e-commerce sector.
Statistical Facts Of E-commerce
In the next 20 years, e-commerce will replace the offline shopping methods entirely with online methods, and only 5% offline market will remain active.

The e-commerce sales (Globally) will hit the mark of $5 trillion anytime soon, which hints at the growth of the e-commerce sector worldwide.

The yearly growth rate of worldwide e-commerce sales is more than 25%.

There are more than 2 billion online shoppers in the world buying online from e-commerce.

There are more than 3 billion users who actively use e-commerce for online shopping.
E-commerce Trends To Watch Out
1. AR – Augmented Reality
Augmented reality is the latest e-commerce trend that will be more preferred in the coming years. AR will give unique experiences to the customers who want to shop things online with utmost convenience. AR-based applications can be a game-changer and very effective for e-commerce, and it enhances the more realistic approach for consumers to shop things.
Shoppers can literally feel the products or services virtually with Augmented Reality features that would be more realistic compared to watching just images. More than 30% of people will prefer shopping if they are getting realistic virtual experiences in buying things.
2. Chatbots
One of the growing e-commerce trends is chatbots. Chatbots are a very effective medium for offering better customer service, which is something the e-commerce sector is working on.
When it comes to online shopping, customer service becomes integral. Hence, chatbots are the best solution for e-commerce to offer instant customer service as well as work well for lead generation and identifying opportunities. Chatbots handle around 70% of chats automatically and solve users' queries effectively with minimal human integration, which is very advantageous.
3. Voice Technology
Another e-commerce trend that is getting common these days is voice search. Voice search integration is getting more common in the coming years, and it is important that you can integrate such features into your e-commerce platform. Customers will get more flexibility in finding their products conveniently.
Also, the virtual voice assistant will be a great advantage of voice technology. The voice bots can also be used by e-commerce to leverage customer experiences. Hence, voice technology can be best utilized in the e-commerce sector for many good benefits it offers.
4. Artificial Intelligence
Artificial intelligence has the ability to do wonders for your e-commerce venture, and it is the technological concept that has already been doing wonders for many business people. The AI-based business model will give flexibility to the business people in running their business and improving the user experience.
The AI integration reduces the marketing efforts as it helps understand the users' mindset and requirements to recommend products automatically. It collects the relevant user data and analyzes it to extract and understand the customers' leanness towards particular products. Hence, AI in e-commerce is the trend that will have a long run.
Some E-commerce Facts To Explore
There are around 25 million or more e-commerce running all over the world, which clearly describes the popularity of e-commerce.

Around 70% of traffic in e-commerce comes from Google, out of which more than 40% comes from organic search.

More than 70% of e-commerce stores are operated as well as shopped by mobile users which means focusing on mobile marketing will be worth it.

The entire world's population spends around 20 billion hours on shopping apps in a year.

More than 50% of e-commerce shoppers are more likely to pay online for their orders and find it very convenient and comfortable.

70% of customers will not purchase things from an e-commerce store that doesn't offer good experiences to them.

Complications in return policies lead to a loss in customers as they want more flexibility in terms of returns and replacements.

Around 90% of customers read reviews carefully before the actual purchase of the items; hence, reviews matter for customers.

Around 25% of people will spend more money while shopping to get free delivery.

The e-commerce traffic increased by 35% during the global covid pandemic when compared to earlier years.
E-commerce is on a rage to achieve ultimate heights of success
E-commerce is a rapidly growing industry and, in its successful heights, moves on further as time progresses. The technology is very supportive, and the e-commerce sector is taking healthy advantage of it. The trends and facts give the clear vision that e-commerce is on a rage to achieve the ultimate heights of success.