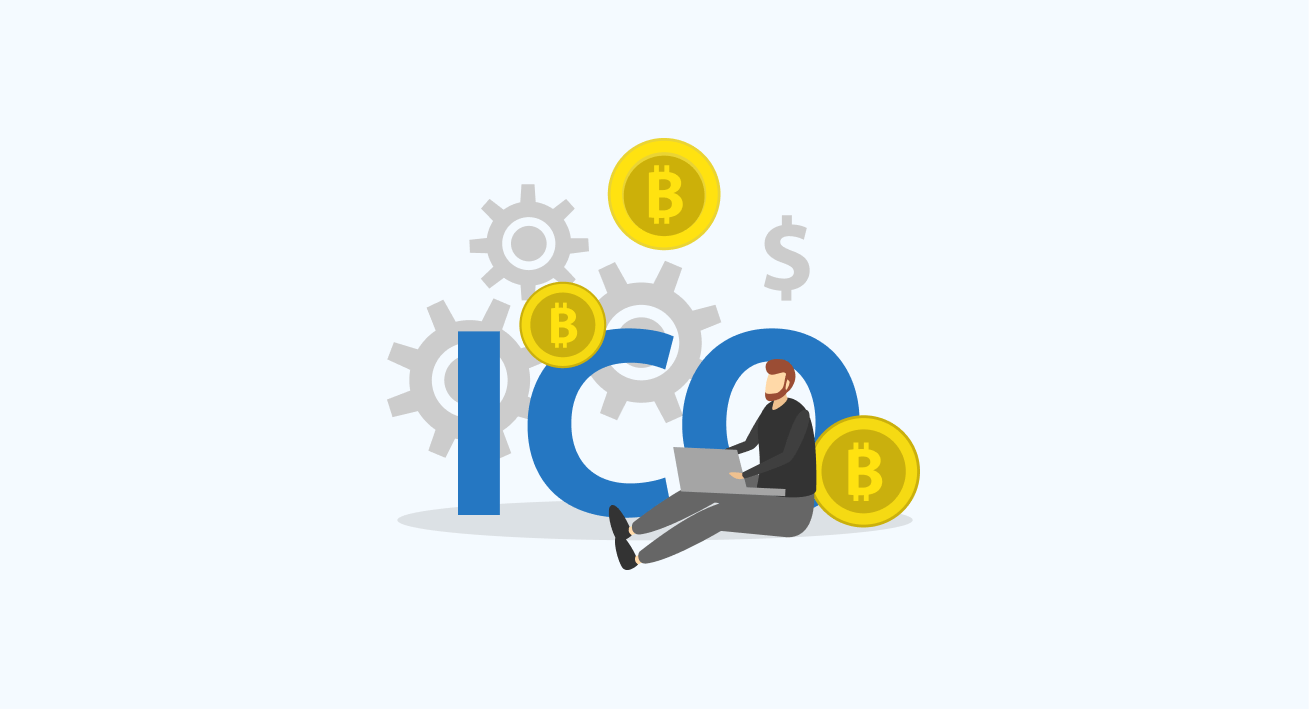 Numerous innovative initiatives have been able to get off the ground because of the incredible rise in the popularity of cryptocurrencies over the past few years. Many of these projects use a presale phase, which is intended to raise money and increase awareness while giving investors a chance to buy tokens at a discount.So, lets discuss How does ICO presale works?
Today, ICOs, DAICOs, STOs, IEOs, or ETOs have taken over as the main ways that companies attempt to obtain the money they require to achieve their objectives and get their business projects off the ground. You may see how business owners and crypto fans worldwide are already doing it on our list.
Before the actual public sale, pre ICOs enable cryptocurrency investors to purchase the required tokens at a reduced cost. Projects typically keep the price of their digital currency very low. The money earned in this way is typically utilized to create future promotions, launch marketing initiatives, or create the MVP.
The introduction and quick development of cryptocurrencies and blockchain technology introduced a novel method of luring investors: the initial coin offering (ICO). Initial Coin Offerings are a profitable (although hazardous) investment vehicle for investors and a very simple method of funding blockchain project developers.
Initial Coin Offerings (ICOs) have attracted much well-deserved attention and have successfully established themselves as a fantastic alternative to the conventional fundraising procedure. An ICO allows buying of newly released coins or tokens for a set price. We shall learn more about the pre-ICO and its operating system in the sections below. Keep reading on.
Explaining the Meaning of Pre ICO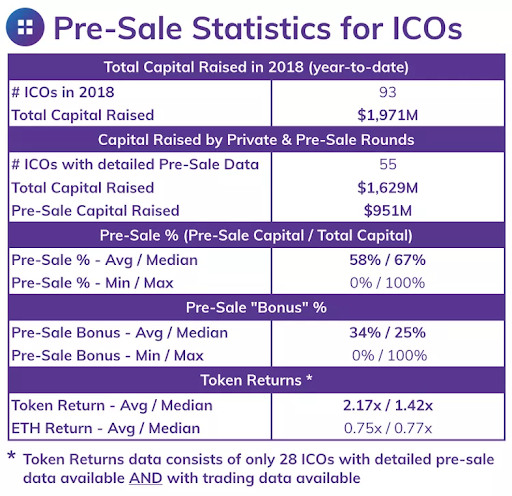 Pre ICO stands for a "Pre Initial Coin Offering." Before the actual ICO (Initial Coin Offering) happens, a small number of Tokens or Coins are sold. Pre-ICO sometimes referred to as ICO presale, is a stage of raising money for a project before the official launch of the ICO. The token price is at its lowest during the pre ICO phase, while investor risk is at its largest.
Pre ICOs and ICOs differ primarily in the following ways (but not always):
A relatively tiny portion of the real Tokens offered for sale is available during a Pre-ICO. The number of final ICO will be much higher.
Pre-ICOs are often accessible to a much smaller audience than regular ICOs.
Pre-ICO buyers may have to wait a lot longer to obtain the Tokens because they will often be released at the same time as the ICO.
Pre-ICOs are frequently held when the actual technology underlying the Tokens has yet to be deployed. Normally, ICOs occur much later, when the project is ready for testing.
You should only participate in Pre ICOs or ICOs if you are very convinced about them and have obtained competent advice about them. Additionally, you should only invest money you can afford to lose.
Have a Look At Telegram's Example
Presales have been highly profitable for businesses, including Telegram ($1.7 billion raised in 2018) and Datum ($1.5 million raised in 2017).
On the other side, buyers can benefit from bonus programs and potentially make a sizable ROI if they sell their crypto-tokens for a higher price when demand increases.
How Does Pre ICO Work?
ICOs are often conducted as follows:
A product idea is frequently tied to blockchain technology by developers.
The public is made aware of the creators' endeavors through internet forums, social media platforms, and periodicals. The project typically exists as an idea at this point. Then, the project's developers gauge the extent of investor interest.
The creators produce a public ICO that exhaustively outlines the critical clauses of the contract. Additionally, they create a legal entity to make the offer.
Following the offer's publication on the project website, a marketing campaign is launched to attract investors.
Investors can purchase project tokens, most frequently, through the project website. Additionally, developers attempt to publish their tokens on a cryptocurrency exchange at this stage or later in the ICO.
The project developers begin work on the project after securing the necessary financing, following the roadmap.
Benefits of Buying Pre ICO Coins
This event usually has separate smart contracts from the main ICO. It often targets large and private investors, depending on the structure of the token. The Presale stage has a positive impact on an ICO for both sides.
It helps to collect some funds heading up the tokens a company tries to sell while providing discounts for those investors who want to get tokens during this stage. Presale investors also often get other bonuses such as free access, bonus cards, premium memberships, etc.
The primary ICO and this event typically use distinct smart contracts. Depending on the design of the token, it frequently targets institutional and individual investors. An ICO benefits from the Presale phase on both the buyer's and the seller's sides.
It helps to gather some money before a firm tries to sell tokens while offering discounts to those investors who want to purchase tokens at this time. Additionally, presale investors frequently receive extra benefits like free access, gift cards, premium memberships, etc. So, the main advantages of Pre ICO are:
Lower price per token
The higher bonus amount of tokens
Additional bonuses like premium membership, merchandise, etc.
However, there are also some drawbacks. It is difficult to predict whether an ICO campaign and the firm involved will be successful because it is still early in the process.
Additionally, the minimum investment is sometimes significantly more significant than the minimum investment in an ICO stage. It is limited to $1,000,000 per person and can range from $10,000 to that amount.
Overall Thought
By selling coins to the general public, ICOs enable the founders and teams of cryptocurrency projects to raise funds for their ventures. Investors receive coins in return, with the potential for significant value growth if the project is successful.
Despite raising billions of dollars, ICOs are no longer widely used because of the high number of scams, the tightening of regulations, and the restrictions on advertising. Currently, some cryptocurrency initiatives are using other funding methods, like security token sales or initial exchange offers (IEOs) (STOs).
The pre ICO and post-ICO journeys necessitate the ongoing assistance of blockchain professionals. Join forces with the top ICO development company if you intend to launch your ICO.
We at Elluminati Inc provide user-centric services to maximize fundraising opportunities for your project at each step. Hire dedicated ICO developers that equip your business with secure and immutable ICO.