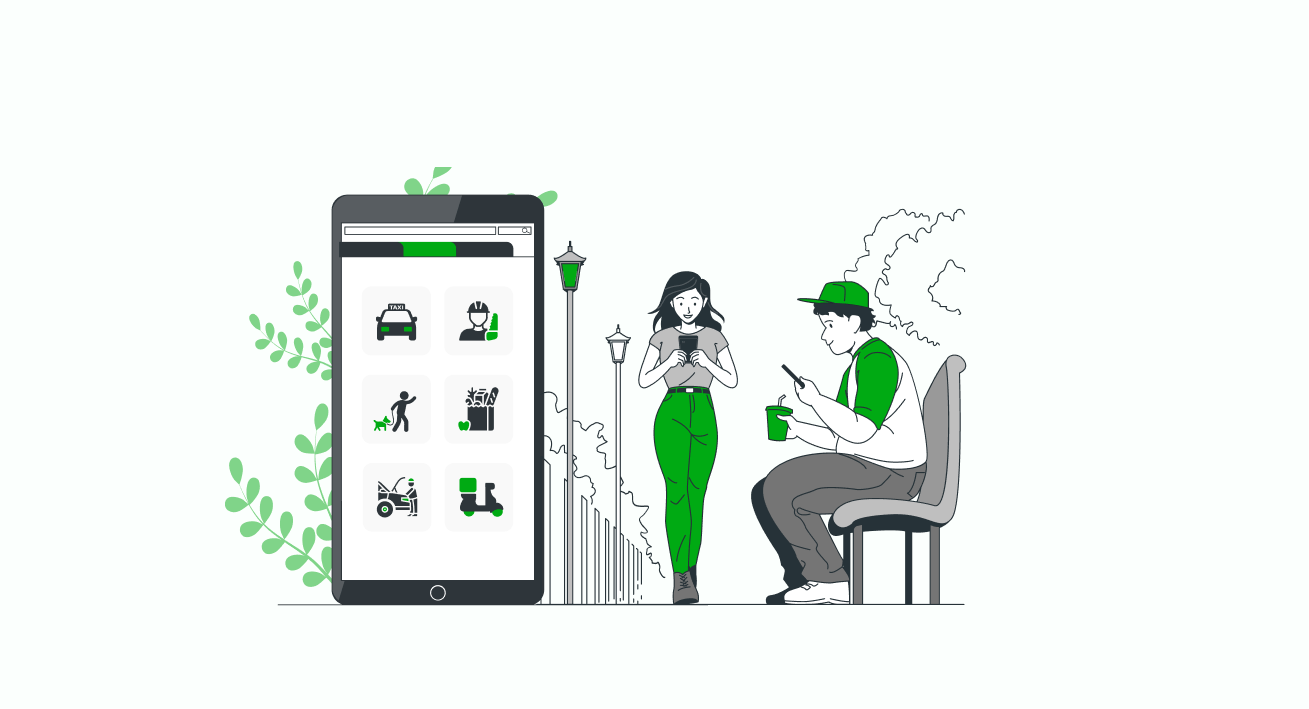 Everyone in the market is in the race, in some or the other way, to become a super app, basically creating a
Gojek clone app
through which they can offer multiple services under one platform. The tech giants build upon its core functionalities to mix and mash a bunch of seemingly unrelated categories of services – attracting more users for Gojek clone, helping them under just one place. That's an innovative and practical move.
Now when many businesses are doing so, how can customers choose the one that benefits them? The answer to that could be defined by us. Here we are discussing the tactics that can help customers to lean on your services, driving more customers to your Gojek clone app.
Well, understanding the customer's psychology can be a more logical way to get answers to our questions. But we will do it sometime later. Because that is a broad view of business, and it will take a while to cut down the theory into a legible form.
How else can we do it, you ask?
Well, there are multiple theories. Most of which we will be conferring here. So, sit back. We are getting into business!
Tactics to Get More Users for Gojek Clone Applied to Business
A survey in 2022 has publicized the fact that 3 out of 4 consumers strongly prefer a super app to fulfill their demands. Customers are so looking for an application that could reduce the friction of getting served for their multiple needs, whether for everyday purposes or for periodic spending.
Such super apps like Gojek are now a widespread concept among users and businesses. Many prevalent super apps are doing so well in their business because of their better user services, sleek applications, discounts, offers to attract and retain customers, and many more such reasons. So for you, as a startup or a business looking to acquire more customers, we will be mentioning here some result-driven maneuvers.
List of Services for Gojek Like App
It seems so complex to find out which services you can integrate into your to-be super app. But just so you know, it is not necessary that a super app should have similar services to serve customers. One can have multiple categories, some of all which are not relating each other, like taxi booking, investment plans, messaging, shopping services, etc.
So, how else can you do so?
Follow the set of steps to start a business with a Gojek like multi-service platform beginning with studying your audience, their needs, and preferences. Then, you can do so by targeting a region and its audience.
Further, take the example of Gojek. Gojek started in a Jakarta traffic jam. It was a call center in 2010, being a medium between customers and drivers for trips. They then realized drivers could also do more than trips. Gojek app, in 2015, offered three services: ride-sharing, delivery, and shopping. And they grew in many regions in Southeast Asia.
It makes intuitive sense, right?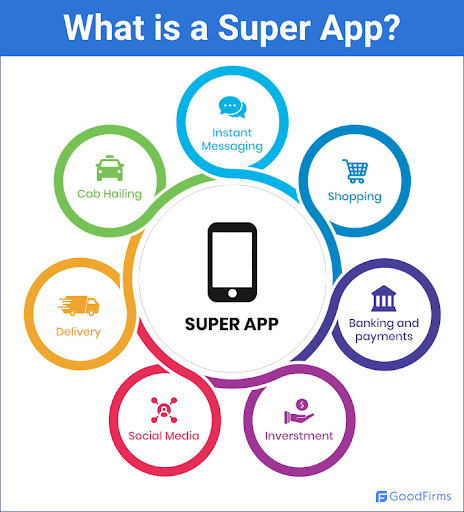 Choose Precise Features
When mentioning the features to integrate within the Gojek clone app, let's consider some widely adaptable varieties of services like taxi booking, grocery shopping, health consultation, etc.
Features for Transportation Services
Transportation services are one of the day-to-day life requirements for customers. So integrating transportation seems necessary. Features that could allow your app to stick to it. It even could drive a huge user base. With that, a business can also integrate parcel delivery services. Some essential features of transportation services are:
GPS tracking
In-app chatting features
Integrated map for real-time status
Estimated trip time
Call Masking
SOS panic Button
Features for Grocery Delivery
Again, grocery shopping is a person's daily requirement or periodic requirement, or sometimes even emergency requirement. So a business can make it easier for their customer to order groceries and get quick delivery services with favorable payment methods. Some of the important features of Grocery delivery services in favor of customers are:
Delivery Tracking
Multiple payment gateways
Customize order
Repeat Order
Schedule Order
Takeaways Orders
Customize items within the cart
General Features
Here the general features include those which allow users to easily use the application and get orders for any services.
Face ID and fingerprint login
Tip to the Drivers
Social sign-up for customers
Video call option in some on-demand services
Back-to-back trips
Multiple payment gateway support
Link multiple cards to e-wallet
Providers' image gallery and videos
Generate the dependencies for customers on your app. These characteristics and service categories will benefit you in retaining your potential users. Besides, businesses can do the same by scrutinizing their core service and exploring opportunities to attract more users for Gojek clone and make their tasks easier as far as possible.
Attention to Marketing
Awareness is really important in the market where there are many players targeting the same audience and finding ways to stand out. Advertising your super app simply concerns aiming for the right audience, recognizing their in-app behavior, knowing what your patrons expect from you, and more. Well, here, with the Gojek clone app, businesses will get a wide spectrum of audiences to their application. Gojek's marketing strategies have some impactful tactics one can essentially consider.
Besides, there is an abundance of benefits that you can enjoy by executing, planning, and implementing a suitable marketing approach to market your brand. These includes:
Build a powerful presence
Helps to achieve a huge customers base
Encourage customer loyalty
Influence competitive advantage
Improve customer engagement level
Create a personalized marketing medium
Mobile friendly App
Giving importance to the mobile-friendly application for the multi-service business. Customers can only get loyal to the customers. Increased usage and engagement mean the application has the finest user interface and obviously all the necessary characteristics. Even if standalone feature apps are performing, the most recognized apps are easy to use and attractive just with their looks. Also, that increases the retention rate.
The app has to be compatible with mobile devices with the operating systems – iOS and Android. Also, giving the native experience will make it easier for businesses to target customers for both users. It will vary from app to app, but make sure your app is as usable as possible with no internet connection.
Educate Customers
Educate your customers, and they will love you for it. Businesses with Gojek clone apps targeting many services for customers might make the working flow complex. Or at least that is what customers think. So it is better you provide them with different forms of content pieces to educate them about the brand, which can also indirectly be your way to promote your business.
Plus, you can also accept their reviews and comments on the content so as to directly deal with them about their personalized preferences. This will allow you to give your customers improved services and also the way they want them. All of these contribute to gathering loyal customers for your multi-service business.
How that could be done?
Sending emails
Creating newsletters for valuable information to them.
Highlight essential features
Keep the user interface clean and interactive.
Send push notification with a brief explanation about the proceedings
Go Super And Go Popular!
Most customers these days demand convenience; hence, they are scrutinizing for something that helps them accomplish their job with ease. But there are lots of folks trying to do so, and in that situation targeting more users for Gojek clone to reach you and stay with you is an effort. So here, we have filtered down some of the result-driven tactics to target potential customers directly or indirectly to the business.