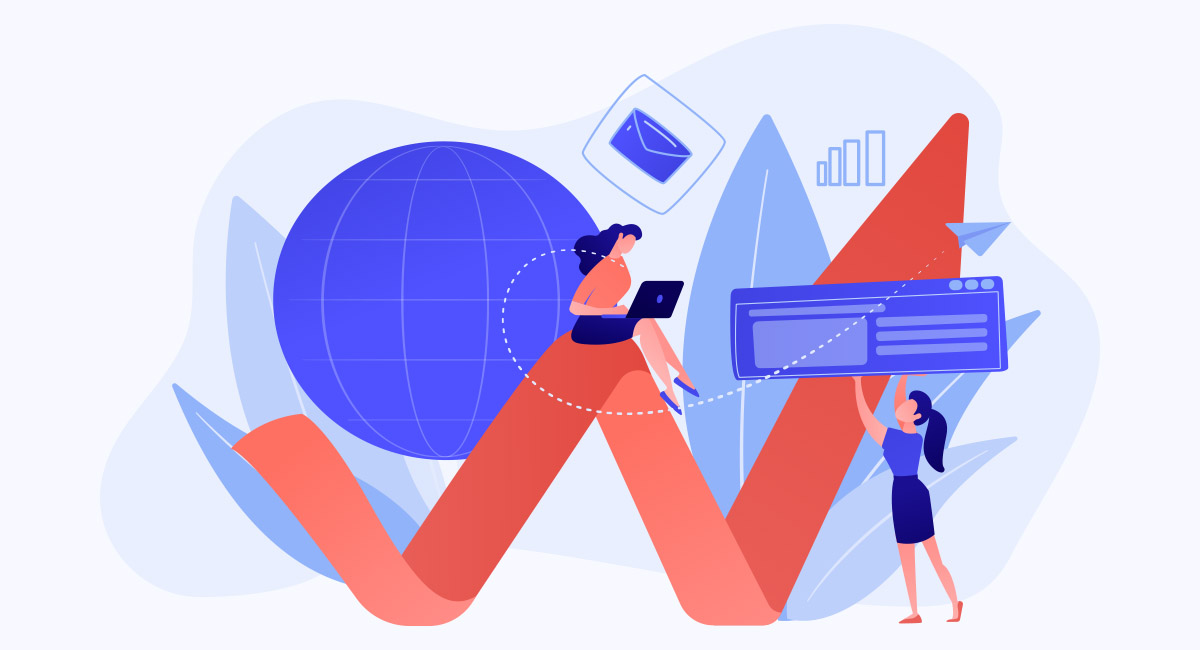 Small business is one of the important parts of the entire business sector and the backbone of the world's economy. These businesses are growing day by day and running the economy at a rapid pace. The evolution of the internet and technologies has boosted small businesses like never before, and it has helped them advance with the verticals like email marketing. Here we will go through how effective email marketing strategies boasts business benefits and ensure better results.
Marketing using emails is one of the trends that business marketers are focusing on these days, and it has certainly impacted many business models effectively. Nowadays, most business people are not much interested in emails because of social media and other such mediums in the internet world. Email marketing is not outdated, and in fact, it has the ability to engage with audiences easily compared to others.
Briefing Email Marketing
Marketing by mailing is a simple and effective marketing method in which the marketers directly send the email to promote their products. The marketers generate the data of their target users by collecting information for preparing the email list. An email list is a crucial element in kickstarting the marketing campaign, and it is the first step before you move ahead in creating email marketing strategies.
Once you have prepared the email list for targeting the users, more than half of your campaign is accomplished. Preparing relevant lists of target users will increase the chances for conversions, and that will help your small business grow rapidly. Hence, it is a simple marketing tactic that can take your small business to more successful heights.
Email Marketing Strategies For Small Business
The email marketing campaign is a good concept to introduce in your small business, and it is important to strategize before implementing, especially when you are doing any marketing activity. The email marketing strategies for small businesses can play a vital role in uplifting the business to compete. Here are the crucial small business email marketing strategies to consider.
1. Make Your Message Worth It
The first impression of the mail is very important, and whatever the message you are passing to the audience needs to be worth it so that they can engage with you. It should be catchy and make them interested in your products and services. The audiences you are targeting should find your email worth enough to move ahead with, and hence, it is an important strategy to consider as if your email is not worth your entire plan will be a failure.
2. Work On Your Email Structure
A properly designed email does make a good impression on the users, and that will boost your marketing efforts effectively. There should be some sort of spice in your email that creates an impact on users, and the chances are higher that people interact and engage with you. A proper and structured email that looks professional needs to be prepared and that should be standardized and followed for better engagement.
3. Mobile-Friendly Approach
A mobile-friendly approach is a must and a very important email marketing strategy to consider for making your marketing campaign successful. Mobile users are increasing day by day, and most of the interaction through emails is done by smartphones.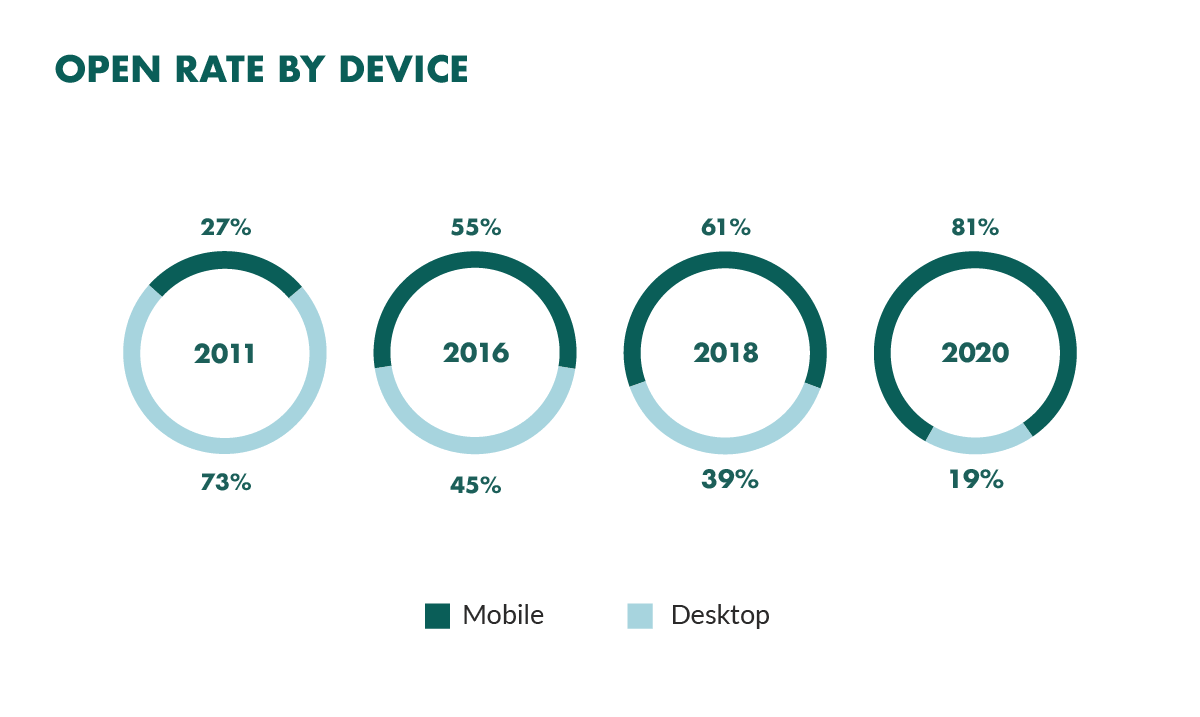 Image Source: (Superoffice)
The emails that are not mobile-friendly will not help you get desired outcomes as all your mobile users will not be targeted effectively. According to reports,more than 80% of emails are read on mobile phones these days, and these stats were completely different a decade ago. Hence, if you for your small business are not considering the mobile users, then that is the mistake that can cost you larger.
4. Personalization
Personalization is a strategy that can be proved very important in making your small business marketing campaign successful. The more individualized approach in your marketing efforts will always discover good opportunities to generate sales. The personalized messages are the trend that is going on these days. When you are preparing the email list and gathering the information, there are some things that you know about your target users.
You can easily utilize this information and prepare personalized messages to target users. It really creates an impact when you give your users attention, and personalization benefits your email marketing strategies. People feel that they are important and business people care about them, and due to this, personalization is a good email marketing strategy.
5. Find Appropriate Time To Send Emails
The success of email marketing campaigns has an integration of various email marketing strategies that together meet the single goals for empowering your small business. One of the important strategies is to decide the time at which mail needs to be sent. You must analyze and know the most appropriate time when there is a maximum chance of conversions and interactions.
It is said that emails sent during the evenings have more chances of engagement as most people are free by that time and may take an interest in your emails. Hence, it is an effective way to strategize your marketing course of action for the betterment of your small business.
6. Weekend Emails
Weekends are the time when most people feel free and relaxed, and the chances are high that they interact with the emails sent to them during that time. The email marketers should buckle to start their campaign during the weekends. The conversion increases during the weekends as most people are opting to shop for things during the weekends. Hence, weekend emails are a must for your small business to be more successful.
7. Put More Weight On Existing Customers
The email marketing strategies for retaining customers are a great idea, and they can easily help your small business be upscale. It will be way easier to retain users with these tactics. The different segment for current customers is the strategy that needs to be initiated, and you can see the differences in the results obtained.
The more weight on focusing on the existing customer doesn't mean you don't target the potential customers. Still, a separate strategy for existing customers can be very helpful for your small business.
8. Keep Your Subscribers Updated
One of the important things in making your email marketing successful is to keep your email subscribers updated with the newsletter to engage with your business. It is the strategy that is implemented by food business owners a lot as they collect the data from customers and send their restaurant newsletter to attract and update their customers with the latest menus and pricing.
Over the years you have grown your circle by increasing your subscribers with valiant efforts. Your subscribers expect something from you, and if you are not keeping them updated with your latest newsletters, they will take back seats, and you may suffer the loss. A successful and effective campaign keeps its users updated with all the details, and it makes the relationship with the potential users more strong.

Image Source: (South Ventures)
The benefits that this marketing campaign offers are outstanding. The results are quickly developed as it is one kind of direct marketing. Direct engagement with the potential users can be very effective as the chances are high that they notice the emails sent to them. Other campaigns like social media are something where we need to capture the audience's attention, whereas, in this marketing campaign, there is direct interaction with the users.
Concluding Note
There isn't any doubt that email marketing is predominant for business people, and it is something that derives results quickly enough. The betterment that you are looking for in your small business can easily be achieved using these strategies. The empowerment of your small business requires more sales and revenues, and it is something that can be achieved easily using these strategies.