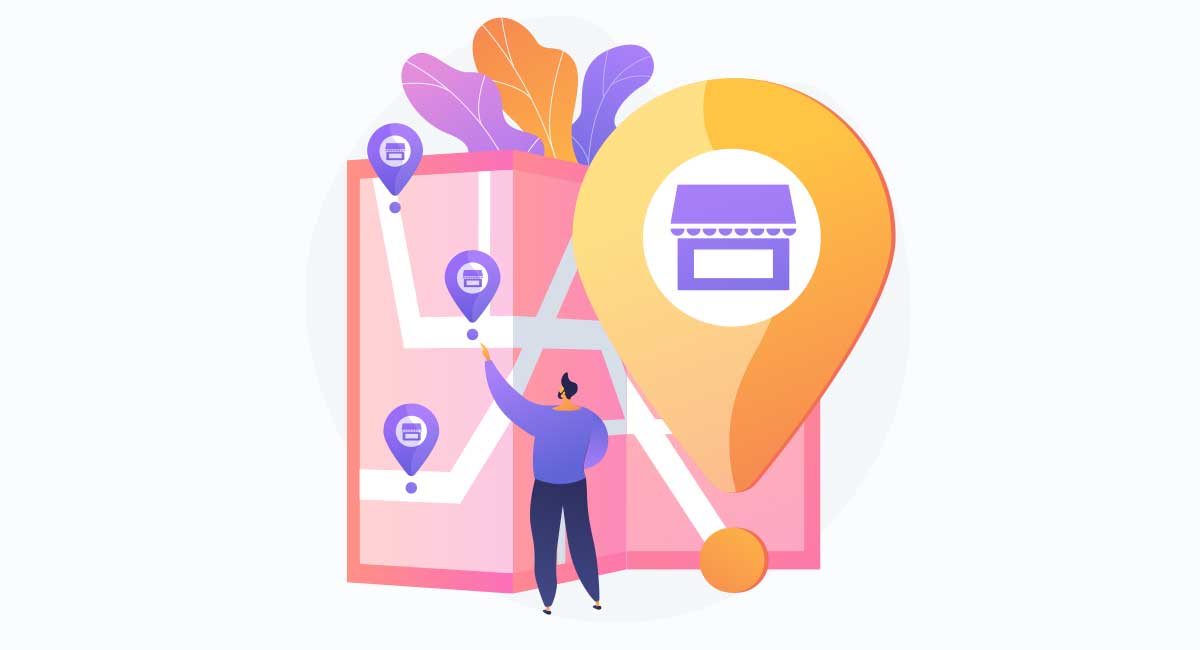 Irrespective of the size and business type, every business is probably sending a newsletter to all its customers consistently. It is the best standard practice and the ultimate way to keep customers interested in your business content, news, updates, etc. Well, the restaurant industry is no exception, and one of the most competitive industries globally.
With so many technological advancements and turnover, there is a lot at stake when it comes to diners hooked and loyal. Today, consumers' preferences keep evolving, along with the quality food, there are many important things that restaurants should practice to bring foot traffic.
Why Restaurant Newsletter
Today, restaurant business owners are trying to promote their business on social media, Yelp, search engines, and via email newsletter in order to communicate with customers. An email newsletter can be an appealing and effective part of any restaurant promotional strategy. Sending a newsletter is the best and simplest way to remind customers about your restaurant. It can also remind them regarding the upcoming event and special offers.
Hence, a newsletter campaign is one of the result-driven marketing strategies. Here's why:
Way to connect with customers
Keep customers updated
Foster customer loyalty
Drive more sales
Boost brand awareness
A newsletter or email that you send to your potential customers or prospects at a certain time regarding the offers, news, menu update to achieve marketing objectives, it is the finest technique to attract customers and stay connected with your restaurant. It is the ultimate technique that allows you to stay hooked with your customers all the time.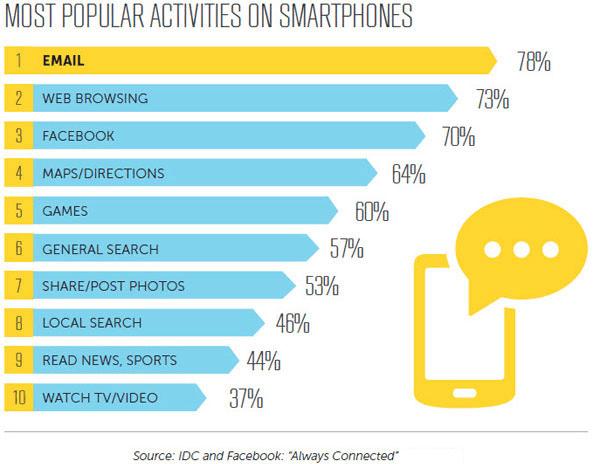 Here you can see out of many marketing activities, email newsletter stands first and so popular to build personal connections. If you are new to the restaurant industry and never sent a newsletter to your patrons, it is time to throw light on this newsletter marketing strategy. A well-crafted newsletter can increase brand loyalty, engagement, and eventually, sales.
As per the study conducted by Optimonster, around 95% of internet users access their email inbox daily, corporates and business people check their inbox 20 times a day. Thus, for your restaurant, it is a decent chance to tell your story and promote it. In most cases, consumers prefer to be contacted through the mail to receive the latest information and offers since this is less invasive than social media sites.
Why Sending Newsletters Are Critical For Your Restaurant Business
How can you turn a casual diner into a regular customer?
How do you promote a new dish and attract regular customers to bring their relatives and friends?
How do you announce Christmas offers and discounts?
How do you appreciate loyal customers and express gratitude?
These are the important questions that the restaurant owners have encountered all the time. Here, sending a newsletter is an effective way to reach people. Living in the digital era, many people check their smartphone notifications before they even get out of bed in the morning.
So, isn't it great that your restaurant's new dish could be a part of their dinner plan before they even take breakfast? If you are still not convinced about whether to send a newsletter or not, here is a bunch of statistics that speak for themselves and help you understand the importance of sending a newsletter.
According to McKinsey, newsletter or email is 40 times more effective than Facebook and Instagram promotion activities.
75% of marketers admitted to Sales Cycle that newsletter is an "exceptional" tool to attract customers and retain them.
87% of consumers would like to get promotional offers mail from restaurants at least once a month.
According to Gourmet Marketing, around 70% of guests would love to receive discount coupons from restaurants, and they also like to redeem them as soon as possible.
Bottom line? Email newsletter marketing is a captivating way to draw local customers' attention and maintain a good profit all the time.
Fresh 5 Restaurant Newsletter Ideas For Bon Appetizers
An email newsletter is the finest marketing weapon for any restaurant.
Why is that so? Because the attractive and regular newsletter is an ultimate way to build and nurture relationships with customers. It fosters customer loyalty but makes sure your newsletter is relevant to the current industry trends and should be matched with customer preferences.
The main purpose of designing a newsletter is to engage and educate customers that eventually benefit your restaurant business and maximize profit in the long run. No doubt, a newsletter might include a call to action, but the main goal is to establish strong and long-term connections between you and your customers.
In case you don't know where to start with a newsletter marketing strategy and what to send actually that drives sales, here we have shared five restaurant newsletter marketing ideas that will inspire you.
Introductory Mail
Sending welcome mail is the most important part of your newsletter marketing strategy because the first impressions would be the last. When people first sign up, send them introductory or welcome mail as it generates 320 % more revenue than any other type of promotional emails. You can also send automated replies when a new customer subscribes; it feels them valued and warm.
This is why it is important to send an automated welcome mail to thank them for joining and let them know you care about them and are ready to serve whatever they need. You can include the information about the types of cuisines you offer and what are your signature dishes. Doing the same will reap many benefits in the long run and make your contact list strong and potential.
If you want to grab more eyeballs, get started with a delivery app so that you can provide free delivery and hot deals often; it will make your restaurant business trustworthy and foster customer loyalty.
Take a Personal Approach
Personalization is everything when it comes to grabbing user attention. It is important to understand that all customers are not the same. Their interests, ages, preferences may vary. Each customer will have different needs and interests. Therefore, segmentation is the key to identify their needs and interests; it will help you serve them better.
All you need to segment the email list to increase the open and click ratio. Segments may contain:
Customer who prefer to order online
People who only visit the restaurant during festive days
Those customers who visit restaurants or order online on special occasions. (birthdays or anniversaries)
Moreover, you should not bombard email to your customers; it reduces brand reputation and frustrates them to unsubscribe you forever. Therefore, you should send them a personalized newsletter; addressing their names on the subject line is a simple good start at personalization.
For instance, for customers who order mostly online, you can not send the "dinners for 2" offer; it would be irrelevant for them.
Special Offer and Promotion
Who is not interested in a free meal during festive days?
We, all right? Yes, we all know that a newsletter starts with a welcome mail, but customers are more interested in various deals and discounts for restaurants as that is the only thing that keeps them connected with restaurants.
In the UK and USA, restaurant brands offer lifetime discount cards. Only a few restaurants provide their loyal customers with regular deals and perks. Make sure you have added a highly visible call to action that redirects the customer to the web page or app where they can redeem the offer.
You can add buttons like "Hurry Up," "Redeem Now," "Order No," "Book a table," these types of call to action encourage customers to reserve a table or place an order online.
New Menu Launch
Do you want to promote the new delicious dish to your customers?
Unlike traditional menu items, update the menu often and include that in the newsletter, also mention the recipe and ingredients if possible. It will attract customers and encourage them to open the newsletter and go through it.
Due to this restaurant newsletter, diners stay connected with your kitchen and the items you are offering. This also gives them an opportunity to choose a particular day to visit your restaurants. ( For instance, diners choose Friday to enjoy non-veg dishes)
Calendar of Events
Are there special dates on the calendar where your restaurant offers a special menu?
There is probably a Christmas brunch you would like to promote or a New Year's event you would like to drive more traffic. Sharing a calendar of events through newsletters is another exceptional way to boost traffic to your restaurant.
This calendar will allow customers to plan their schedules for particular dates. Moreover, huge discounts will help them to remember the date. It is a cost-effective marketing technique because people usually get excited about the special menu and attractive deals.
Now, It's Your Turn to Send a Newsletter!
Being 40 times more effective than social media marketing for acquiring new customers and leads, sending the newsletter to your consumers seems like a brainer. Newsletter marketing for your restaurant business is a pivotal channel for communicating with customers.
You can implement the above ideas, and it will help you turn every casual diner into a loyal customer. In order to save time and money, you can also use ready-made newsletter templates that come with enticing features and help you craft the best newsletter.
May a newsletter campaign be successful and profitable for your restaurant!