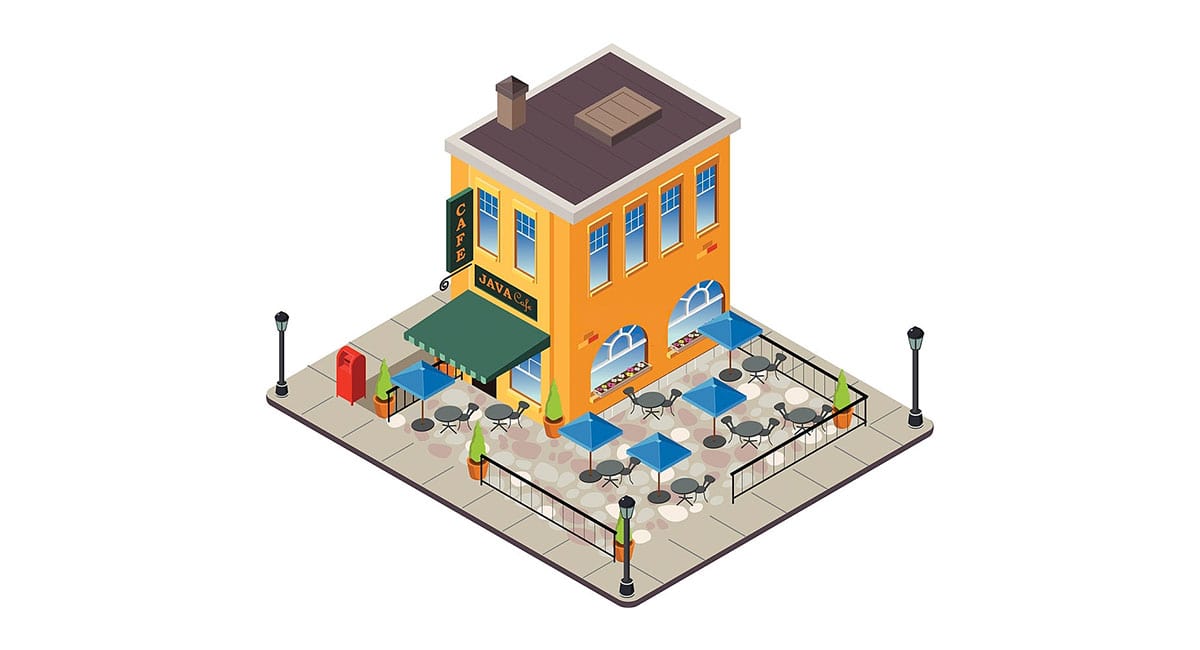 Customers are always looking for effective ways that help them to save their huge bucks. Hence they prefer to make purchases from those stores that offer them with best offers and deals on their purchased products. If you are looking for something that helps you attack your customers, dive into the article showing top offer ideas for your restaurant: learn every point to thrive in a competitive business world in 2023.
If you are looking to attack more customers for your establishment, then one command thing you can do is provide them with unique offers to purchase products and services from your brand. Keep in mind that requests are not only beneficial for your customers, but they also do a great thing for your establishment.
Recent studies show that individuals explore more than 5,000 ads a day. Hence as a business owner, it becomes vital for you to find effective advertising ways to attack more customers' attention in no time. And offers are one of the most effective ways to derive customers' attention.
Benefits to Provide Attractive Offers for Your Restaurant
Around 60% of online shoppers look for offers and coupons before purchasing from digital retailers. Offers, deal websites, and coupons are leading sources of inspiration for new products in the U.S. Now only in the U.S., providing offers to attack a broad customer base has become a trend worldwide.
A recent report shows that more than 40% of social media users have struck discount codes on Instagram. As a promotional venture pursues consumer trends, smartphone shoppers also choose to shop from a wide range of coupon apps. In 2019 alone, promotions and sales were among the most considered and popular types of notifications among U.S. users. It was also a primary reason which encouraged users to download retail apps.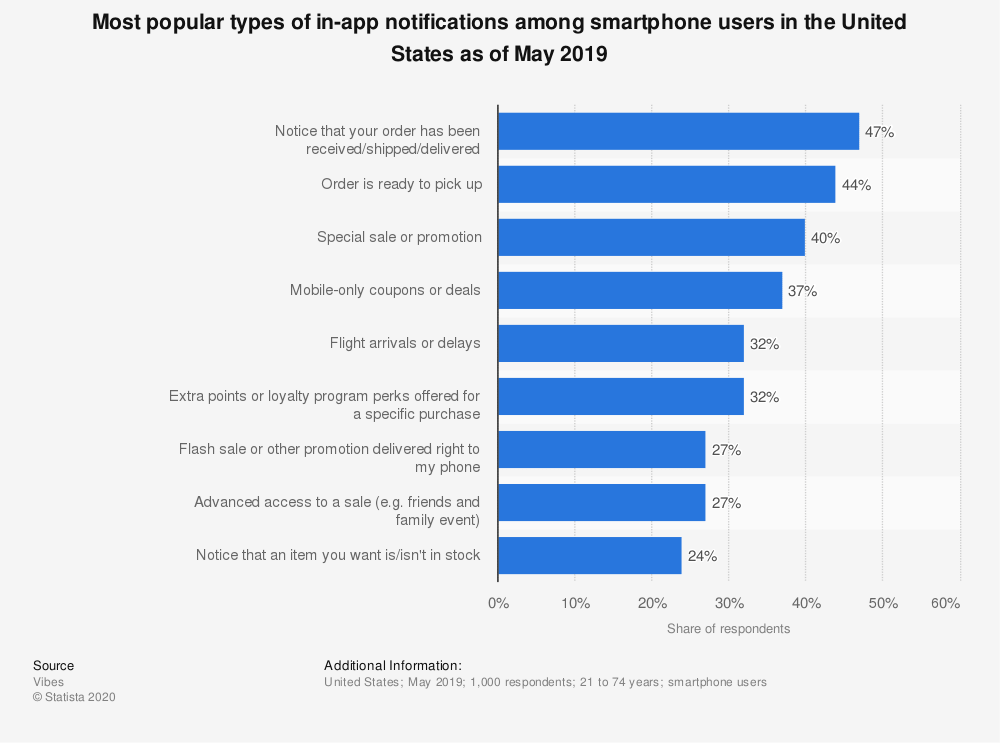 Image: Source : Statista
There is an end number of benefits that you can leverage by considering to provide attractive offers and discounts to your existing customers. These benefits include:
Greater business reach
Expand your bottom line
Drive customers attention
Spawn word-of-mouth
Present opportunity for customers to interact with your brand
Helps you gather more customers information
There are many more benefits that you can leverage for your restaurant by considering to provide tempting offers to your customers. Hence while planning a promotional strategy for your business, make sure to plan it smartly. You need to include and plan a strategy that consists of engaging and attractive offers and discounts to your potential customers ensuring to drive more sales and profit in the long term.
Explore Reasons that Justify Why You Need to Provide Offers to Your Customers
People love to have excellent offers on mouth-watering dishes which they purchase from your brand. Keep in mind that no one wishes to miss out on good deals and offers. However, if you want to keep your business operational, then make sure to keep great deals and offers going. Even a small offering can prove a big hit for your restaurant and can help you drive more traffic and sales for your business in no time.
No matter how independent an establishment you claim to have, it's all about your targeted customers. It would help if you lay the bait to attack more customers for your restaurant chain. We can say that you need to offer unique and attractive offers to your customers on their purchases. Providing offers is one of the tremendous psychological tactics to attract customers. Explore some of the reasons right below that justify why providing offers can be beneficial for your restaurant business.
Ensure Repeat Purchase
A new study shows that more than two-thirds of customers have made a purchase from the establishment from where they weren't planning to make a purchase. They made the purchase just because they got amazing offers, coupons,s or discounts. Similarly, four out of five (80%) responded that they feel encouraged to purchase from a new restaurant and offer exceptional purchase offers.
Offering discounts and offers is an excellent idea to attract new customers. Seeing a fair offer can encourage people to make purchases from your brand and also ensure to win repeat customers for your brand. Hence, consider an attractive promotional plan to drive more repeat customers.
Drive Sales & Customers
When you provide offers, coupons, or discounts, you can quickly drive more customers towards your brand. Increased traffic will ultimately result in driving more sales and profit for your restaurant. Customers are more likely to purchase discounted products and items. They will definitely look forward to your store and probably make purchase more items, ensuring to increase your business profit.
Stay Ahead of Competition
Only 2 to 3% have their presence online these days; they offer digital coupons and offers to attack customers towards their brand. You can also do the same to stay ahead of your competitors in the market. And now it's your chance to make the most of the opportunity to build your restaurant presence online.
Investing to develop food delivery app can prove to be a beneficial option for your restaurant chain business. It helps you to make your restaurant dishes available to customers right away at their fingertips. With the growing demand for convenient and convenient ordering ways, it becomes vital for restaurants to invest in takeout technology, helping them stay ahead of the competition.
Greater Reach
You might definitely have a low sitting capacity in your restaurant. But with online ordering platforms, you can easily reach a vast customer base in no time. Similarly, providing a fantastic discount can increase business profit, helping you make any additional investment in infrastructure to expand your business. All you require is a well-integrated online platform, and you are good to go!
Enhance Your Restaurants Bottom Line
Providing an offer has become a relatively common option for restaurants these days as it improves their restaurants' bottom line to a great extent. Statistics report shows that restaurants have delivered to more than 950 million customers, whereas food delivery platforms helped them provide more than 350 million customers in 2019. The figure is estimated to grow higher in the future, helping restaurant businesses to enhance their restaurants' bottom line.
Improve Brand Awareness
One of the great benefits of providing amazing offers is it helps in improving your brand awareness. It can help you to enhance your brands' reputation in the market and drive customer attraction in no time. One of the great benefits of providing offers is that it helps you to improve your customer loyalty. You can offer monthly or weekly discounts to customers allowing you to get repeat business.
Engaging Offer Ideas for Restaurant: Why it's Best Option in 2023
Keeping your restaurant business running and maintaining its sales in today's competitive business market is not as easy as a cup of cake. There are numerous circumstances that you need to consider to increase your business sales and profit. A recent report shows that more than 90% of customers regularly read reviews and feedback about their restaurant, while more than 84% of users trust the same.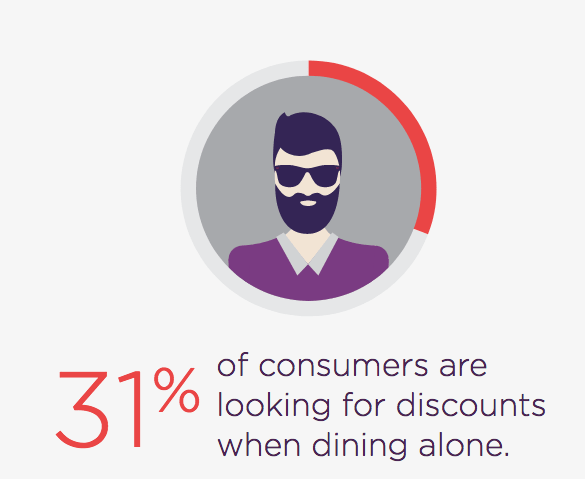 Image: Source : Retail Menot
Another report shows that more than 80% of customers prefer a restaurant that offers them. While more than 31% of customers look for discounts when dining out, whereas around 57% of millennials seek restaurant coupons while ordering from restaurants online. Hence it becomes vital for you to offer attractive deals and offers to your ideal customers helping you to keep them involved with your brand. Additionally, it provides you many other opportunities to ensure your business growth and success in a short duration of time.