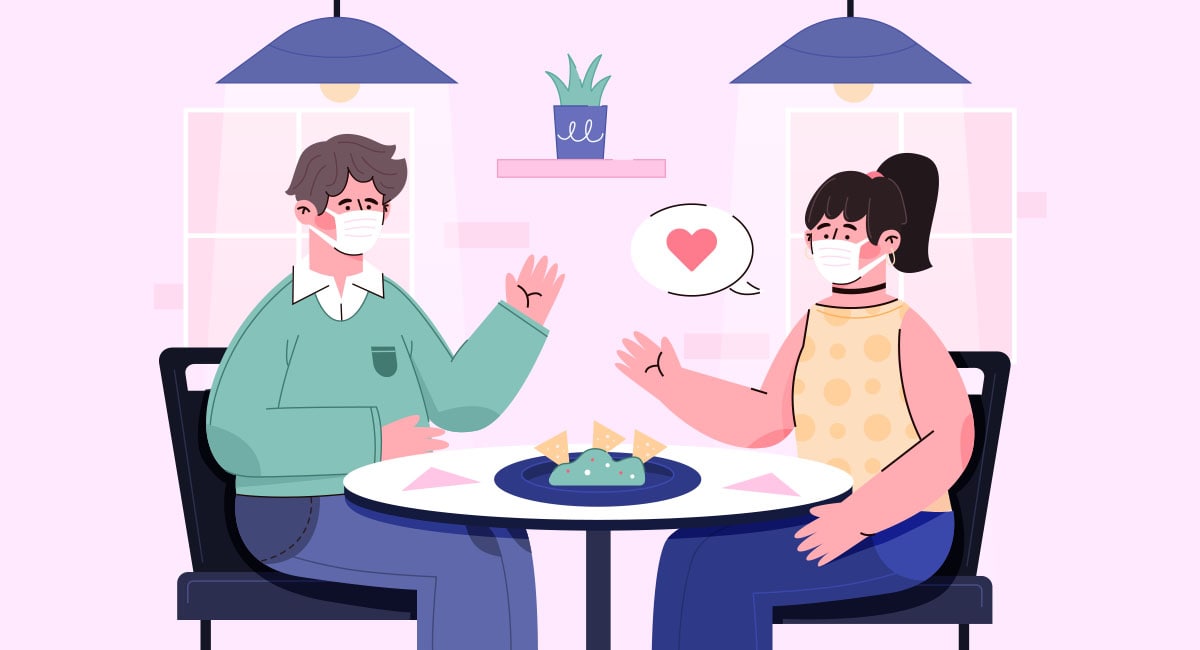 The restaurant industry is growing these days dramatically; hence it's essential to promote your small business. A business venture in the hospitality sector is turning towards traditional marketing channels, helping them generate more leads and revenue for their establishment. There are numerous restaurant promotion ideas for 2023, which you can consider to drive more customers, ensuring your business expansion and success.
With more than 90% of customers researching restaurants online before choosing a dining location, therefore you can't rely on traditional methods of promoting your restaurant business any longer. Numerous promotional methods help you keep consumers walking through your place. Creative promotion methods can provide you with multiple benefits, such as:
Connect you with new customers through different digital marketing channels.
Helps to build restaurant recognition with shoppers.
Enjoy delivery service to expand your customer base.
Build customer loyalty by practicing automated rewards programs.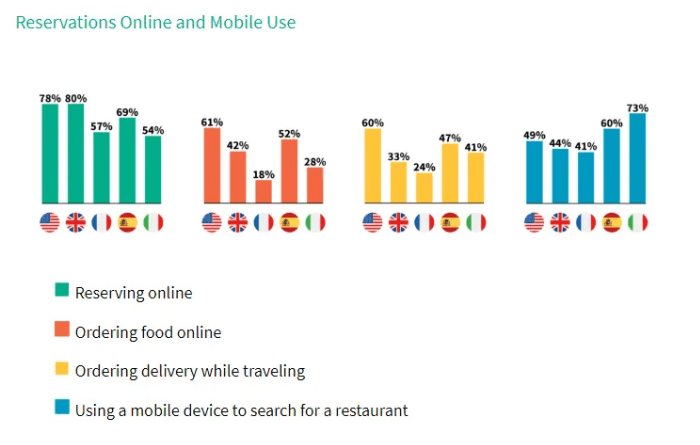 If you want to assure success for your restaurant business in 2023, then you need to focus on effective promotional ways that help you meet your target goals in today's competitive market. Keep exploring the article to know which promotional idea can prove worth it for your establishment in 2023.
Growth-driven Factors to Consider for Your Restaurant
Starting a meal delivery business will not help you generate a massive profit for your business. There are numerous promotional activities that you have to consider to keep food lovers hitched.
Nowadays, each eatery is competing with others; hence if you want to outstand in the present market, then it becomes essential for you to put some extra effort. Restaurant promotional plans have become more vital, helping you bring more diners to your doors and resulting in increased business sales by 16.7%.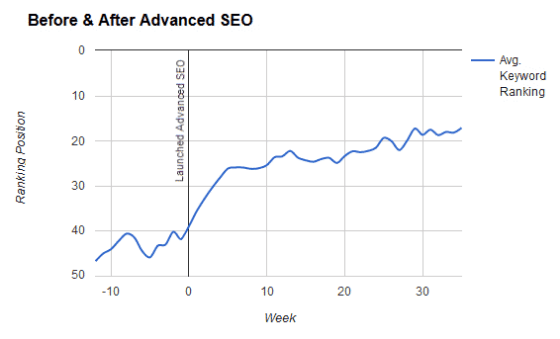 Image: (Source)
Marketing your establishment is not an easy task. The dine-in industry has transformed dramatically during the past years. Promotional ideas that work years ago might not work in the same manner these days. However, it's quite hard to find customers with social media. As a restaurant owner, you need to find new ways to attract new customers; this keeps looking for new ways to promote their business and attract new customers. It's quite a challenging task, but if you effectively plan everything, then you can achieve your business goals in no time.
As an independent supply chain or small business owner, you need to find ways to leverage the online landscape. Focus on growth driven factors that help you stay ahead of other competitors in the same field. It's crucial to have an efficient promotional strategy to get your bard in front of your customers whom you are targeting.
You can leverage the advantage of different strategies such as omnichannel experience, SEO, social media marketing, content marketing, etc., to promote your restaurant business online. Opt for restaurant delivery application development to launch a digital platform to provide your customers access as per their needs. Consider answering some of the questions such as:
Whether your customers can find your restaurant?
How long does it take for your customers to find your establishment?
How can you make it easier for your customers to find your brand in the crowd?
Is your website optimized?
Does your digital platform offer an optimal user experience?
How do you keep food lovers coming back for more?
Get answers to each question to ensure your business's success in this digital world. Find out the best restaurant promotional ideas that you can use to leverage excellent results helping you to generate more leads and sales in no time.
Creative Restaurant Promotional Ideas for 2023: Know How to Amaze Your Customers
Past were days when the restaurant industry just operated in the offline mode, but now there is no longer the case. The online world is advancing, and so as the promotional strategies. Modern ways of promotion are heavily dominated by technology and social media.
Modern advancements call restaurant promotion ideas and strategies is updated the marketing plan. It's nearly impossible to find customers who don't search for your establishment online. Dive into some of the effective promotional ways that help you to achieve success in no time.
Build Social Media Presence
Social media is one of the effective ways to promote your restaurant. It helps you encourage communication with customers, build online profiles, display new offers, and advertise to interested consumers. Twitter, Facebook, Instagram, and other social media giants enable ventures to pinpoint the market segments that are likely interested in your eatery.
While Facebook is the most popular platform for advertising and its subsidiary Instagram has become an industry titan. Most restaurants target a younger clientele that has been sacrificed to traditional websites and exclusively maintains an Instagram account.
More than 60% of establishments these days use social media for advertising. It would be best if you matched the efforts of your competitors. Hence it will be beneficial for you to approach social media to provide you with a vast audience base.
Optimize Your Site for Mobile
You need to make sure that your restaurant website is responsive and is viewable across every device. You can take the support of a development company to build and launch a responsive website on the web. Get in touch with our team to leverage the services we offer and enjoy the fruit of success in your business for a longer time.
Loyalty Rewards
You can offer your customers customizable rewards to make them loyal to your brand. If done correctly, restaurant loyalty programs can prove to have a sales driver for your restaurant. The end number of consumers focus on earning points and enjoying free meals. Numerous food chains are using systems like Panera Bread, Arby's, Starbucks, etc. It has resulted in attracting millions of customers, and significant credit goes to loyalty programs they have organized.
Email Marketing
Email marketing is a low-cost way to improve your business revenue and bring local customers quickly. Restaurant newsletters and email campaigns enable you to reach out to a loyal customer base in no time. Email marketing provides you with a vast opportunity; it helps you inform your customers about your current situation. You can easily differentiate your restaurant by crafting the messaging in a suitable and fantastic format.
Personalization is a significant trend that is revolving around the online world for the last few years. It would be best if you crafted the messaging based on users' needs and expectations. One of the primary aspects that you must focus on is making an email marketing list that you can use to nurture leads, increase traffic, boost sales, etc.
Local SEO
An increasing number of businesses these days are fighting to rank higher. They believe that the higher the SERP results in more leads and revenue for their business. According to MOZ, more than 90% of purchases occur in a physical store, and a staggering 80% of US disposable income is spent inside 20 miles of residence. But restaurants also need to focus on marketing their brand at the national level.
No matter what size of restaurant business you have, it becomes essential for you to develop an effective marketing strategy that helps you to drive more sales and revenue in a short time. Analyze your customers to grab the best personalization opportunity. Most restaurant businesses mainly focus on promoting their business at the national and international level; they don't focus on local customer base; this opens vast local business opportunities.
Restaurant Promotion Ideas: Find Perfect One for Your Establishment
There are numerous restaurant promotional ideas that you can consider to increase your sales and drive more customers to your brand. Once after revising core values and developing your profile, make sure to explore marketing efforts that work in the best manner and help you achieve short and long-term goals.
Before implementing any promotional strategy for your business, make sure to define your business goals and expected outcome. Optimize each marketing effort to identify what works effectively for your restaurant business. Gartner report shows that outcome for implementing attributes is around 20 to 30% in media efficiency. It offers eateries with the corresponding ROI as per their need.