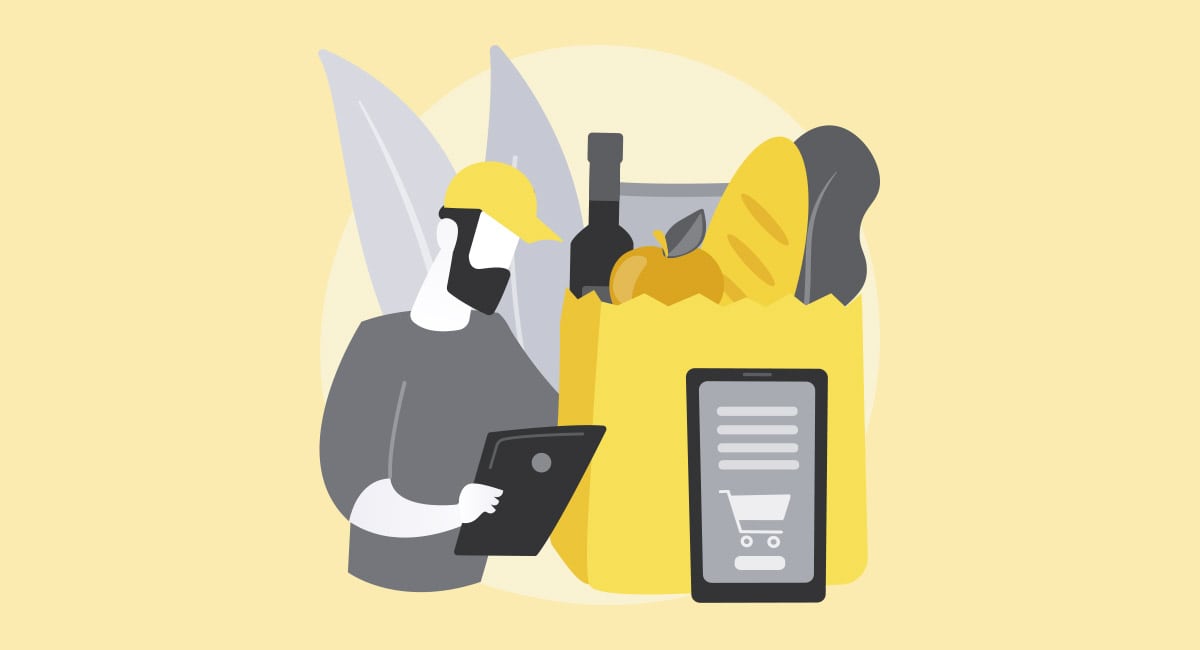 Today, we have advanced technology and the Internet that have solutions to every problem. Due to a hectic lifestyle, people have shifted their focus towards online purchasing, whether it is food, grocery, or other essential products. Honestbee is one of the most popular Singapore-based food and grocery delivery companies that has established a place for itself in South Asia. Now you must be curious to know how Honestbee works and encouraging people to buy groceries online. In this blog post, we will analyze how investors taking a keen interest to develop the Honestbee clone and know about its business and revenue model. Here we go.
Huge traffic, searching for parking places, checking product details, standing in the long queues for checkout, and carrying grocery bags home, considered the most tedious tasks for today's busy people. But online grocery and food delivery apps facilitate shopping from the comfort of your home.
Honestbee is a Singapore-based online food and grocery delivery application that provides doorstep delivery of food and grocery products at cost-effective rates. In the last few years, the popularity of Honestbee has increased, which makes people wonder about the revenue sources and its business model.
This blog post will cover Honestbee's journey in the Southeast Asian market and its raised funds and growth. So let's get started.
What is Honestbee Clone?
Honestbee clone is a feature-reach solution that offers all the important modules to manage online orders efficiently. Plus, it will automate your retail business and stand you apart from the crowded competition. Honestbee clone script makes the business expansion process much easier and allows customers to order their desired products quickly without standing in long queues.
What is Honestbee
Honestbee is Asia's well-known and largest online delivery app for all your food and grocery needs. Operates in more than eight Asia cities deliver goods to consumers' doorstep on the same day. Users can choose from the extensive range of products, make payments through cash or digitally and buy products from multiple stores in a single cart.
Later, users can share ratings and feedback based on the service. Eventually, Honestbee saves user's time, cost, and effort to visit the stores for their regular needs.
Asian Food and Grocery Delivery Market Heats Up
Living in the digital time, more and more startup owners are embracing digital solutions as it streamlines business operations and ensure profitability.
This is a favorable time, especially for those who want to jump into the food and grocery delivery business because Asia has maximum smartphone users, the internet is also becoming affordable, and digital payment infrastructure is also developing rapidly.
Perhaps, these are the reasons behind the exponential growth of the food and grocery delivery market across Asia. Online food and grocery are developing rapidly and all set to reach $295B by 2023 as per the recent report released by IGD Asia.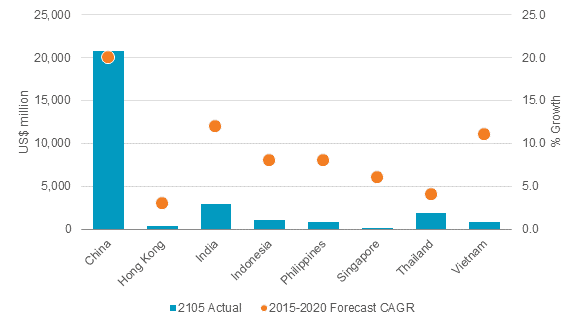 Singapore has one of the most advanced online grocery markets in Asia. An app like Honestbee attracts users as it delivers goods on the same day at the user's doorstep. Besides, investors are also investing huge funds for long-term growth. Honestbee has been expanding its business reach to other countries in Asia and trying to improve its customer service.
China, Singapore, India, and Indonesia will be the largest contributors to Asia's online delivery growth as it has more than 75% of new sales every year. Southeast Asia's market landscape is unique, but people love these days' convenience; hence more and more companies are coming up with fresh and innovative ideas to meet users' demands.
Honestbee- Journey, Operations, and Overview
Honestbee is Asia's well-known and largest online delivery app for all your food and grocery needs. Operates in more than eight Asia cities deliver goods to consumers' doorstep on the same day. Users can choose from the extensive range of products, make payments through cash or digitally and buy products from multiple stores in a single cart.
Later, users can share ratings and feedback based on the service. Eventually, Honestbee saves user's time, cost, and effort to visit the stores for their regular needs.
Company Name: Honestbee
Company Type: Privately held Company
Founded In: July 2015
Founders: Joel Sng, Isaac Tay, Jonathan Low
Headquarter: Singapore
Operates In: Asia's eight cities ( Singapore, Hong Kong, Bangkok, Manila, Jakarta)
Service They Offer: Grocery delivery, food delivery, and Laundry service
Website URL: https://honestbee.sg/
Currently, Honestbee deals with four major services, including food, grocery, laundry, and ticketing. The delivery company, Honestbee, has decided to capitalize on this emerging online grocery market as the first and most advanced online grocery and food delivery network to deliver products across Asia.
Established in 2015, Honestbee works with supermarkets and small retailers to deliver goods to consumers at their locations using their fleets. Users can place orders through mobile apps and websites. Right now, the company operates in eight cities, including Hong Kong, Taiwan, Singapore, Bangkok, Thailand, Indonesia, Japan, and Malaysia
At the time of launching, they received a fund amounting to $15 million from Fromation8.
Further, they also have received $46 million from Korean investors.
After its success, they opened an offline grocery store in Singapore called Habitat in 2018, but they have to close it in 2020 due to the Corona Pandemic.
In the year 2019, the company faced a lack of funds and stopped its service in the Philippines market. As they also have stopped laundry services in Singapore due to heavy loss.
In January 2020, Honestbee received a capital infusion of $7 million from FLK Holdings and Formation Group Fund I.
In March 2020, they officially closed the store Habitat due to major operational loss and halted services in the other five countries.
Know In Detail How Honestbee Works
Honestbee has been growing since 2015 and is one of the successful startups in the Singapore region. Due to its massive success, now retailers and restaurant owners want to develop and similar to Honestbee. Shoppers can use a mobile application or website to order online food and groceries.
After its launch in 2015, the company has already partnered with supermarkets and stores that use Honestbee's online delivery app to provide easy and quick delivery of products and services to its users. The company delivers more than one lac item via its mobile application that has been installed by more than fifty thousand people.
Honestbee follows a simple delivery flow. Let's see how it delivers products on the same day.
Select the grocery store nearby to your area from the Honestbee website or application.
You can add products to the cart even from multiple stores.
Your products will get picked by delivery providers.
The groceries or food will deliver to the user's location by delivery providers
Users can either pay through cash or make digital payments.
Once users get products, they can give ratings or share feedback based on the services.
If you want to build an app like Honestbee and want to understand the overall process, you can check a demo here.
Honestbee Business Model- In-detail Analysis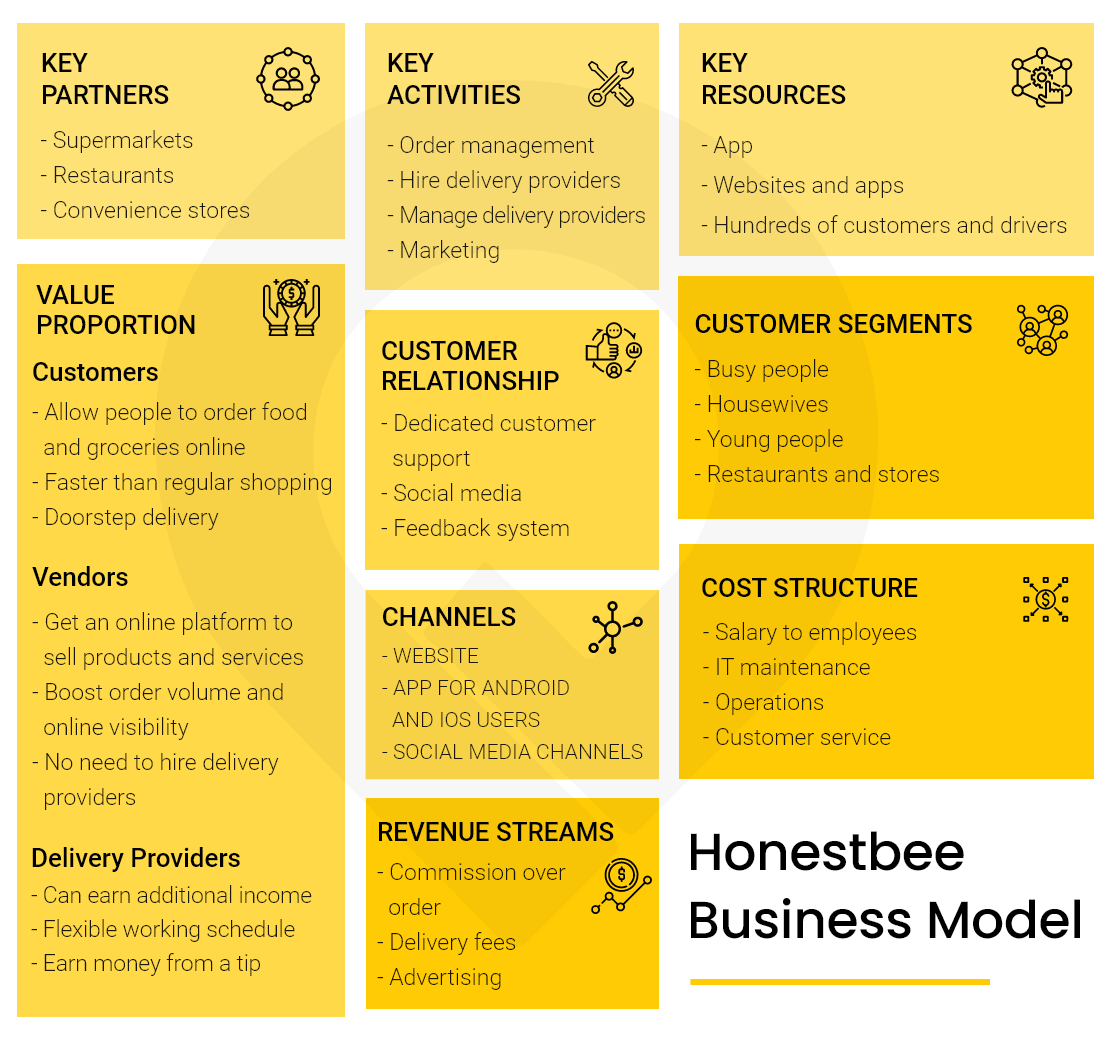 Honestbee started its journey in the year 2015 and became a popular online food and grocery delivery service across Singapore. The company works on a "same-day delivery" concept as they are having their fleets. Honestbee has partnered with retail stores and restaurants to sell their product online through its website and application and deliver them to the user's doorstep in no time.
It is said that Honestbee works on a "hyper-local model," where they have collaborated with different grocery stores and restaurants across Asia to deliver products.
Honestbee is a popular online food and grocery delivery platform that enables users to order products online. Honestbee's business model is unique and comprises of certain things,
Making tie-up with retail stores, supermarkets, and restaurants
Advanced online grocery and food delivery platform
Delivery providers with their fleets
Extensive range of products
Same day delivery service
The biggest value proposition that Honestbee offers is that consumers can order products online from local stores and get them delivered to their homes in no time. Whereas retail store owners get a chance to increase revenue and customer loyalty ideas along with online visibility.
How Honestbee Makes Money- Take a Glance at Its Revenue Streams
Initially, Honestbess's service was limited to Singapore, but now it operates in more than eight countries of Southeast Asia. So how does a successful startup like Honestbee generate revenues? Let's check out its revenue model.
Delivery Fees
Delivery fees are one of the primary revenue sources of Honestbee. For any order placed by users, fixed delivery charges are levied, and if consumers opt for quick delivery, charges would be extra.
Mark-up Charges
Stores that are tied up with Honestbee have products with markup prices of more than 10-15%. The income generated from these products directly goes to Honestbee.
Solid Reasons to Invest in App Like Honestbee
Whether you own a restaurant, or retail grocery business, who doesn't love an extra opportunity to gain more revenue and business? With today's modern technology advancements, customers want instant gratification for everything and fulfilling customer's rising needs is necessary for business.
Consumers have become tech-savvy, they prefer to accomplish major tasks on their smartphones. Therefore, more and more entrepreneurs are going digital and want to facilitate digital platform – an app like HonestBee for their customers where customers can place online orders and make payments.
Moreover, businesses get multiple benefits such as,
Drive more sales and revenue
Improve the in-store experience
Enhance customer service
Get ahead of the competition
Improve order accuracy
Expand customer base
If you are one of them who is looking for digital solutions for their business expansion, investing in an Honestbee clone script could be the ideal choice.
How Much Does It Cost To Build An Honestbee Clone App?
Now you have understood Honestbee's business model and its revenue sources. Now it's time to work on how much it costs to develop Honestbee clone app. Well, when it comes to cost, many factors come into the picture.
If you are new to the online delivery business and want to incorporate modern features, you need to hire an experienced and trusted technology partner who can guide you thoroughly.
The cost estimation comprises of several things such as:
Number of platforms you want to target i.e.(iOS and Android)
Features you want to incorporate
Whether you require a readymade app or customized app solutions
App designing, etc.
Technology is evolving day by day; all you need to develop an app with all modern features that allow you to upscale your delivery business without any boundaries.
Gain New Customers for Your Business with Honestbee Clone Script
Across the globe, consumers are shifting to digital for their day-to-day needs and the Honestbee clone script allows users to avail themselves products at their doorsteps. If you want to transform your existing business or launch a delivery business, you need to invest in the right platform and technology for success.
If you want to develop something similar to Honestbee that could transform your business's face, contact us to manage the technical part of your startup journey so that you can focus on other core objectives.