Embellishment of Food Delivery Services in the Philippines: Meet the Demand with LalaFood Clone!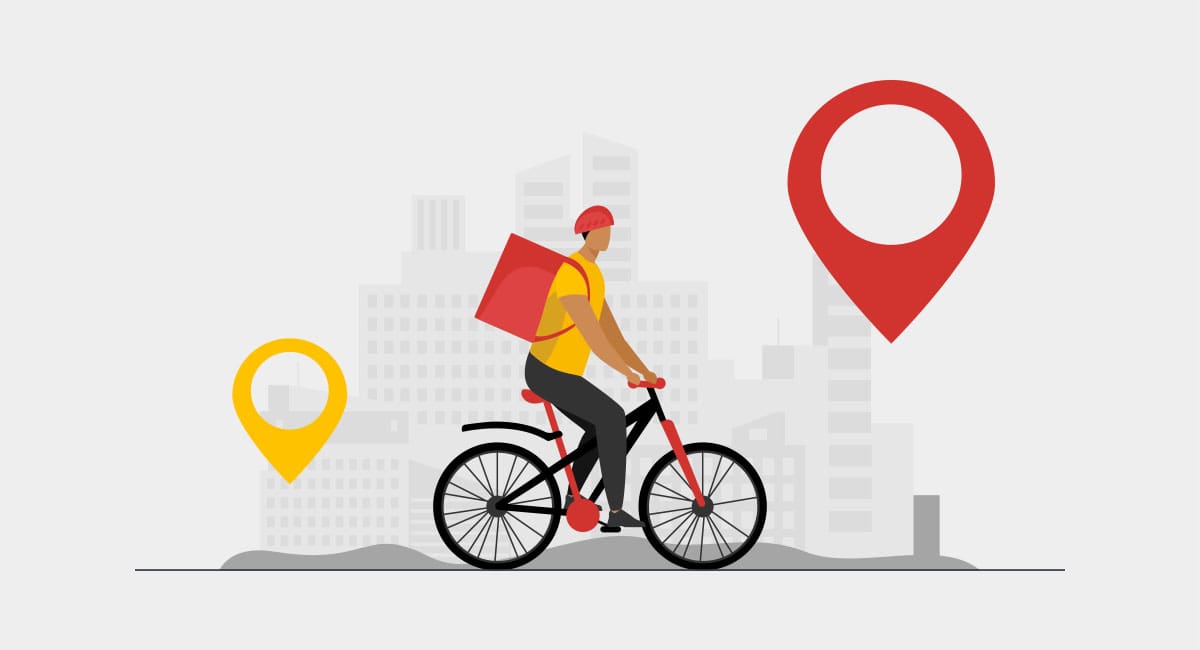 Filipinos love to taste the delicious food of their choice! One of the famous beliefs is that if you want to develop a business, then thrive in the Philippines, helping them turn their venture into the food business. The Philippines' foodservice market is growing at 4.5% CAGR during the forecast period. Hence it will be a beneficial option for you to boost your presence online with the LalaFood clone. Know everything about LalaFood in the blog to achieve growth similar to it. Learn about the Lalafood business model, revenue model, and much more to know every minor and significant thing about the platform right away!
The online food delivery segment has reached around US$9,207 million by the end of 2020. Revenue is expected to show a 9.5% annual growth rate between 2020 and 2024, resulting in market volume growth to US$13,233m by 2024. For busybodies like you and me, dining is no more a present option due to various reasons like a long queue, dinner times, long-serving time, traffic to reach the dining place, etc.
And for such busy people, food delivery and ordering service is the best option to choose from. The food delivery service app like LalaFood has made food delivery and ordering much more convenient. Numerous platforms ensure to satisfy the hunger of taste buds accurately. Explore food delivery statistics to understand how the industry is growing and what you need to consider to ensure your business success.
What is LalaFood?
LalaFood is a powerful food delivery service app launched in 2018 to cater needs of food lovers efficiently. The tech stack has its origins as a transport service and then originated its service as the delivery platform. The company started as EasyVan in Hong Kong; the company now operates successfully in Southeast Asia, like Thailand, Taiwan, Singapore, and many more. It expanded its business service to the Philippines in 2016.
LalaFood boasts its selection of eateries from which food lovers can do multiple ongoing orders. There is no minimum bill requirement; the vendors who partner with the platform can deliver from one city to another. Any individual who wants to satisfy their taste buds needs to furnish their location information and select the delivery location as well on the platform.
Success Story of LalaFood
Unlike GrabFood and FoodPanda with a broad presence nationwide. The company covers Metro Manila, like San Juan, Quezon City, Makati, Taguig, Pasig, and Mandaluyong. It enables eateries to deliver their mouth-watering dishes within the intercity. Recently on March 2, 2020, it took to its Facebook account to announce that it caters to the whole of Metro Manila, along with Malabon, Navotas, Valenzuela, and Pateros, as the latest additions to the cities they offer their business service.
According to Google Play Lala Food, the platform has about 1,000,000+ installs. The delivery app has 10,671 ratings, with an average rating value to reach around 3.84. The present position of LalaFood is #34321 by the number of ratings.
Ordering and meal delivery time is fixed between 10 AM to 11 PM, mainly due to the ECQ. But the schedule has adjusted between 7 AM to 8 PM; there is no minimum or maximum order needed from your side. The delivery platform ensures to deliver the meal within 45 minutes or less. The initial delivery fee is 40 pesos but raises PHP 8 per kilometer. The number is fair enough as it supports intercity delivery.
The food delivery has no provisions for online payments; presently, it only accepts cash on delivery. The delivery app has a promotion wherein new food lovers. They can leverage three free delivery services upon registration on the platform. Presently, they're offering PHP 300 worth of the platform coupons for new customers. They can redeem the offer by using the perfect code LETSLALA!
The company has partnered with more than 800 merchants to provide the best selection to customers for their favorite drinks and food. The platform offers terrific offers and Yummy food to customers on their demand. The platform has the most comprehensive and best drinks and food options helping food lovers to satisfy their taste buds. The platform uses users' real-time location to facilitate delivery locations selected to discover the nearby restaurants. Users' information can be used for promotion and user feedback.
LalaFood Business Model: Know How it Satisfies the Taste Buds
The food delivery market keeps exploding and Asian countries are not left behind. There are numerous food delivery apps in Southeast Asia and LalaFood is one of them. LalaFood follows a fantastic business model, ensuring to satisfy the taste buds. Users can download the Lalafood from the iOS app store or Google Play store at their convenience. The delivery app uses customers' locations to facilitate meal delivery; it discovers nearby food ventures relatives to platform user addresses. The platform ensures to deliver the meal within 45 minutes or less.
The initial delivery fees are around PHP 40.0; it increases by PHP 8.0 per kilometer. The meal delivery platform has an ongoing promotion wherein users can enjoy three free deliveries to registered users. The necessary details that users need to enter include name, email address, mobile number, delivery address, etc.
If you are looking to grab the opportunity to boost your business presence online? Then Elluminati Inc is here with its all-in-one delivery solution to help you out. You can invest in ready-to-use solutions or classify your requirements to get a customized solution developed at a pocket-friendly price.
LalaFood Revenue Model: Have Insight to Know it Money Making Approach
LalaFood started delivering the food to customers on their demand, during a specific time interval. The food served, and their experience offering made the platform popular among the customers in no time. The meal delivery platform created a fantastic atmosphere for customers and food vendors to advertise, and sponsored listing of food outlets is one source of earning for the platform.
The food delivery platform charges around 10 to 15% on each order delivered using the platform. And if you aim to build the next chartbuster app like LalaFood, contact us today and make your way to generate high revenue in no time. Our team will listen to all your requirements to offer you a consultative approach ensuring your business success.
How Much It Cost to Develop a LalaFood Clone?
There are vital factors that determine the LalaFood clone. Features and modules that you include in the mobile app affect the development cost to a great extent. Keep in mind that the more features you have, the more the app gets complicated. Hence avoid including unnecessary features to keep your app development cost within the limit. Besides this, many other factors have to be considered to reduce the app development cost.
LalaFood Clone: Learn to Know How it Ensures Business Expansion
App similar to LalaFood helps you to cater to the needs of taste buds efficiently. LalaFood makes things automated and more comfortable for customers to have crafted advanced mobile apps for iOS and Android platforms. Now customers don't have to repeatedly call or redial the same number to get their food delivered to their doorsteps.
An app like LalaFood makes it easier for customers to place their favorite and mouth-watering dishes with just one click on their smart device. Besides making customers' life more comfortable, it helps the food vendors to maximize their reach and guarantees business expansion in no time. Additionally, it enables app owners with complete control over every business activity, ensuring to operate business accurately for a longer time.
Long Way to Cover in the Delivery Industry with LalaFood Clone!
Now no need to worry about getting your favorite food delivered on a cheat day or date night; you can get it with a simple click on a unique app solution like LalaFood. The company is always trying to enhance the business service to enable its customers with fantastic food delivery services on their demand.
The platform has expanded its reach in no time and undoubtedly has a long way to go in the future. The platform users' location facilitates the delivery address selection and helps food lovers to discover the nearby restaurants in no time. To know the complete flow of an app like LalaFood, explore our e-delivery apps graphical visuals. It has a fantastic flow that systematically addresses all your customers and business needs.
LalaFood Plan for 2023 Expansion: Check to Boost Business Success
Food delivery apps such as LalaFood have benefited food lovers to a great extent. They can download the app on the smartphone to order mouth-watering dishes from their favorite restaurant. LalaFood delivers a fantastic experience to food lovers by serving them excellent meals with a few clicks of the button.
The company always puts extra focus on user experience. If you want to take your delivery business to a newer height and look for a similar solution to LalaFood, then Elluminati Inc is here to help you out. Check what we have to offer to you how the tech stack ensures your business success and helps you cater to the growing market requirements.