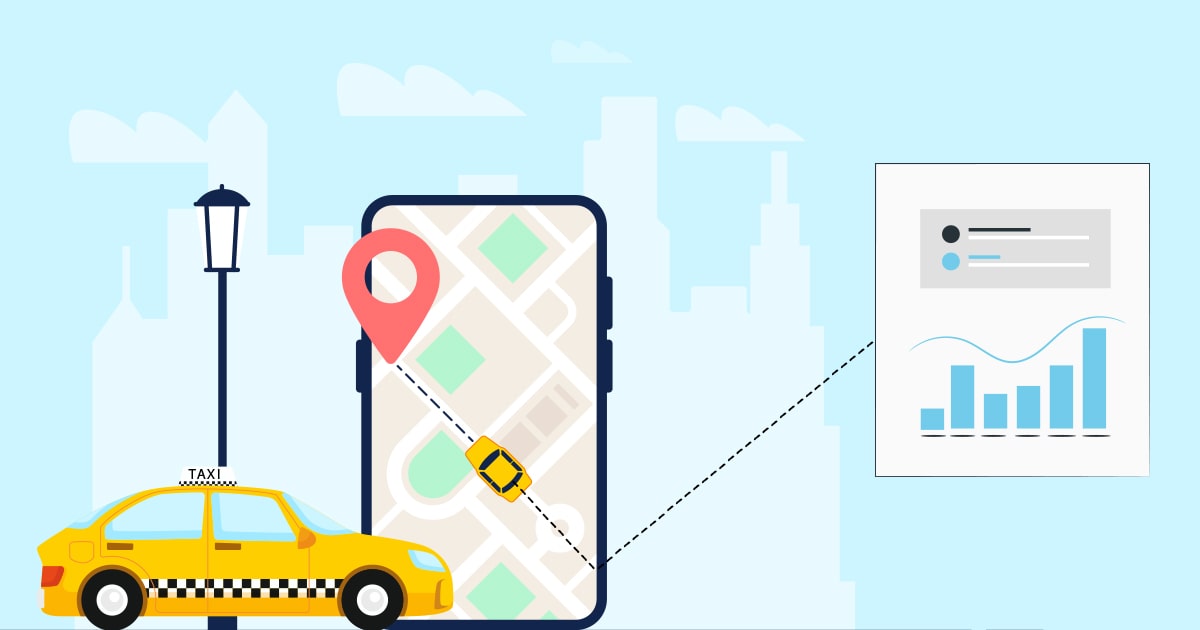 There was a time when we used to wave our hands to get into a cab or any public vehicle. It was the most frustrating and embarrassing moment for every one of us. But smartphones and the Internet have somehow revolutionized the work and made it easy for anyone to get a cab at their location. Here, we will discuss online taxi business statistics and market growth.
Here we should not forget that Uber was the first on-demand taxi application that triggered transformation and has changed the way people were used to commuting. If you are running a fleet business and having a scalable app solution, you will become a billionaire in the coming years as the taxi market's value will become $216,810m in 2020 and cross $318,765m by 2024.
Uber, Lyft, Ola, Didi Chuxing, etc. are the big online taxi players ruling the market. Since then, the online taxi industry has seen rapid growth; it seems that this trend will continue to grow in the future also as people these days prioritize ease of access over anything else.
Ride-hailing is the fastest growing in the online mobility market, and many new transportation companies are driving growth into this market globally. So let's discuss in detail about taxi booking service statistics and its growth.
Online Ride-Hailing: Market Overview
The online cab booking apps have transformed the fleet industry as it is one of the best technological advancements that great ideas and vision have offered. No matter where you are going, taxi booking apps got it all covered.
The online ride-hailing market is expected to grow at a CAGR of 10.08% during the period 2020-2025. Low taxi fare and ease of booking through websites and apps are the major factors that have captured online taxi booking segments. Especially if we talk about urban people, they believe that it would be easy for them to book a cab online rather than waiting at the public sport for vehicles.
With the advance and famous ride-hailing applications such as Uber. Lyft, Didi, etc. have been one of the game-changing innovations of the fleet sector.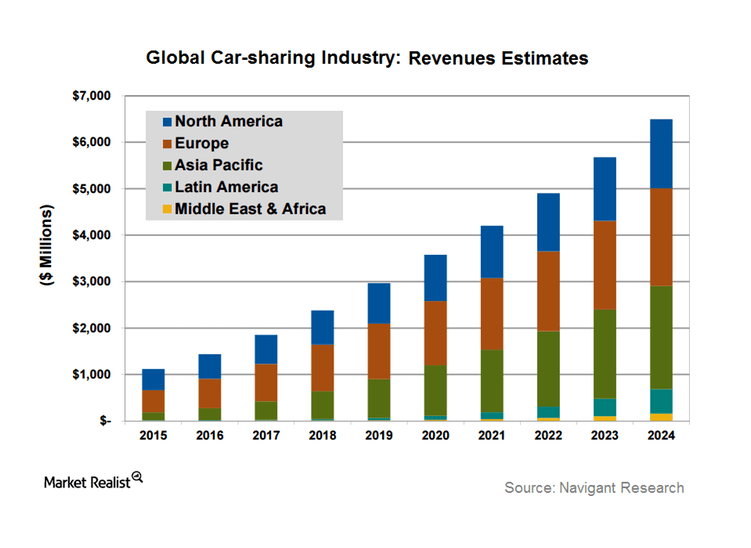 The above image reflects how Asian, American, and European countries are moving towards online cab booking services as there is a constant rise in revenue. Furthermore, with the increase in smartphone usage in developing countries like Vietnam, Malaysia, China, India, etc., people have begun using ride-sharing services over conventional taxi services.
This approach has encouraged many taxi companies to expand their business in the form of mobile applications. Ease of booking and traffic issues are the major factors for the growth of the online taxi market.
A Closer Look To The Online Taxi Services Statistics
As we have mentioned earlier, smartphone penetration has one of the major reasons for the growth of online services. These days, users prefer quick and instant solutions at pocket-friendly rates, and on-demand taxi booking is one of the services that have created hype across the globe.
Don't you believe it? Let's have a look.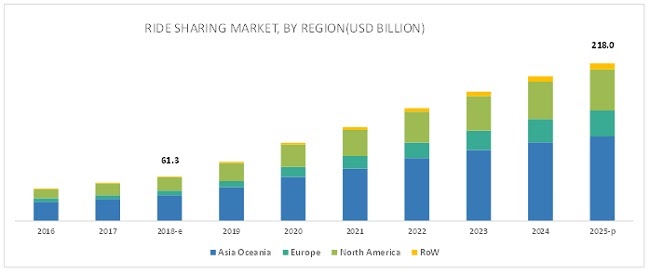 According to the report from Statista, the overall revenue of the taxi business is projected to reach $17,095m by the year 2020, and it will grow at a rate of 14 % between 2020-2024.
As we said, earlier Asia-pacific regions have experienced massive growth in online taxi booking services.
In China, DiDi Chuxing holds 90% of the market share and serves 550 million customers. The valuation of this giant is around 56 billion.
In India, Ola is popular and holds a market share of around 58%, followed by Uber with 38% and expected to reach a whopping $25 billion by 2025.
User penetration is also expected to rise from 18.1% to 19.4 % in 2023.
As per Statista, the ride-sharing market in the UK is projected to reach $6885 million in 2020, and it is increasing at the annual growth rate of 14.5%, which would result in a market size of $11,841m by 2023.
As we said earlier, there are several taxi booking apps flooding in the market, and revenue from these apps is expected to hit $133,473m by 2023.
Asian taxi giant Grab's total profit was $1B in 2018, and it is one of the best and popular online taxi booking apps across Singapore.
The market share of Uber in the online taxi market is estimated to be between 75-78% worldwide.
The average taxi driver's income is also increasing and reached $480.
The above statistics clearly show that to overcome the challenge of traffic congestion, more and more taxi companies are transforming their business and deploying eTaxi solutions to meet customers' growing needs.
Major Players Statistics Who Are Ruling The Online Taxi Market
The online cab booking trend is emerging in a futuristic landscape of shared mobility as it offers quick, simple, and affordable transportation facilities to users. Ridesharing app owners connect the driver and rider in real-time through a dedicated app solution. Users can also view the price before confirming the trip. This feature is making online taxi apps popular across the globe. So let's see which significant players are dominating the market.
Uber- Founded in 2009
Located in San Francisco, Uber is considered a market leader in the taxi industry. It has transformed the transportation world with its services. Today, it has 65 million monthly users and is active in more than 65 countries globally.
Grab- Founded in 2012
Grab is another popular Malaysian transportation company that offers online food delivery, ride-booking and insurance service. It operates in more than 500 cities. As per the records of 2018, the app has over 3.5 million active users daily.
Lyft- Founded in 2012
Lyft is another one of the well-known taxi bookings unicorns across the United States and Canada. Lyft's business model is customer-centric and this is the reason why It is a close rival of Uber in the USA and operates in more than 60 cities globally.
Taxi Booking Trends and Future Beyond 2020
Keeping in mind the current situation, the trend for the online taxi booking platform will increase because people these days want to stay safe due to pandemics. The future will introduce innovative transportation services in the form of electric and hybrid cars. It will surely change the way people commute.
As per the latest business reports, Autonomous cars are already a big thing this year; Google's self-driving cars, Jaguar, and Land Rover are trying their best to use modern technology on public roads. But one thing is for sure, all you need to stick to is ongoing market trends to keep your clientele strong.
Concluding Lines
These days, hiring a cab or taxi is no longer a daunting task; with websites and apps, you can book a taxi using a couple of clicks. The success story of Uber has opened the gates for many players who want to create a customized app for their venture. If you want to create a personalized taxi booking app, you can contact us for consultation and demo.