Restaurant Success Roundtable: Practices and Guide For Betterment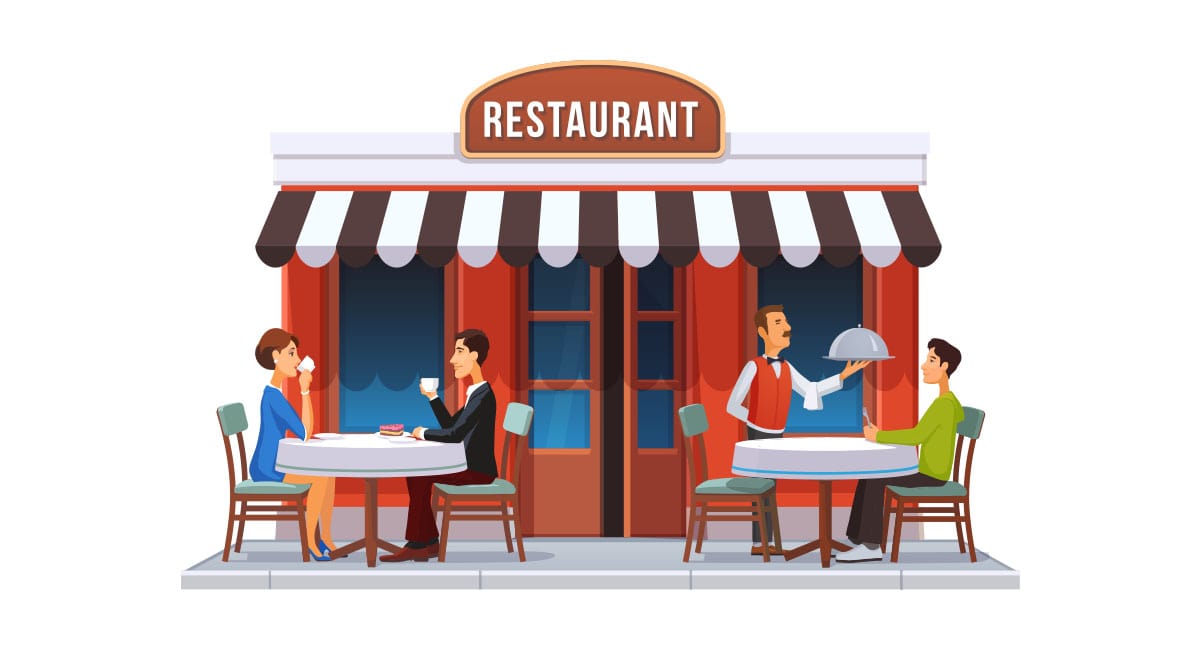 The restaurant industry is undergoing several significant changes. Consumer expectations also keep evolving with time and technology. Today, along with the top-notch quality food, people also prefer comfort. Perhaps this is why more and more food delivery apps are launched because it ensures comfort and profitability to the restaurant business. In this blog post, we have addressed certain practices to restaurant success roundtable that will thrive your food business in the long run and offers you favorable results in the competitive environment.
Restaurant owners need to create a memorable customer experience that drives repeat business and increases profitability. To survive in this sector, restaurant owners should embrace key strategies that ensure continued growth. The overall dining experience also has been changed- from online reservation to online food ordering to social media review- the restaurant industry keeps evolving and enhancing user experience.
Modern technology solutions continue to alter the restaurant industry landscape, with digital food ordering to concepts like drawn and robot delivery- there is a lot more happening. The world seems to be changing at a rapid pace, and restaurants must adapt to this change quickly for success.
Restaurant Success Roundtable Practices
Having an appealing menu and a big marketing budget might help your restaurant business to boost sales, but many other factors come into play for success. The term restaurant success roundtable will allow food companies to understand, prioritize, and give solutions for emerging trends that might help them to keep ahead in the competition.
There are many practices restaurants should follow for success. From creating a digital menu to effective customer relationships to an online ordering system. These practices will help restaurant owners to improve the productivity of their business. Here we go.
Effective Communication with Customers
Communication is key when it comes to restaurant success. Good communication with a guest will build a reputation and foster brand loyalty. A good relationship with a customer involves a sense of respect. For instance, you can send personalized greetings and messages to regular customers on their special days such as birthdays and anniversaries.
Greeting a guest with a smile when you see them, using their names, and exchange of thoughts is part of providing good customer service. Due to the Corona outbreak, restaurants were closed, but through social media channels, you can stay connected with them.
Maintaining good relations with clients requires effort and strategies. Try to establish an emotional relationship with consumers and entertain them; it will foster customer loyalty and increase the revenue of the restaurant business.
Digital Menu is Must
With the augment of this new age of smart technology where people preferring digital solutions, why will the restaurant menu be left behind? The Digital menu is responsible for delivering a seamless experience as it enables customers to customize it as per their preferences.
It is high time to replace the transitional menu of your restaurant with the digital menu because it offers enormous benefits such as,
Better experience
Best promotional tool
Easily readable
Easy modification
Enhanced customer experience
With lots of technological development and its positive impact on the restaurant industry, if you stick to traditional paper menu boards, you will lose lots of money on the table.
Online Ordering System
The restaurant industry is changing at an accelerated pace since food delivery apps are launched in the market. Being online these days is a new trend, as a restaurant business owner, you should have an online ordering system to expand your current customer base and increase revenue streams.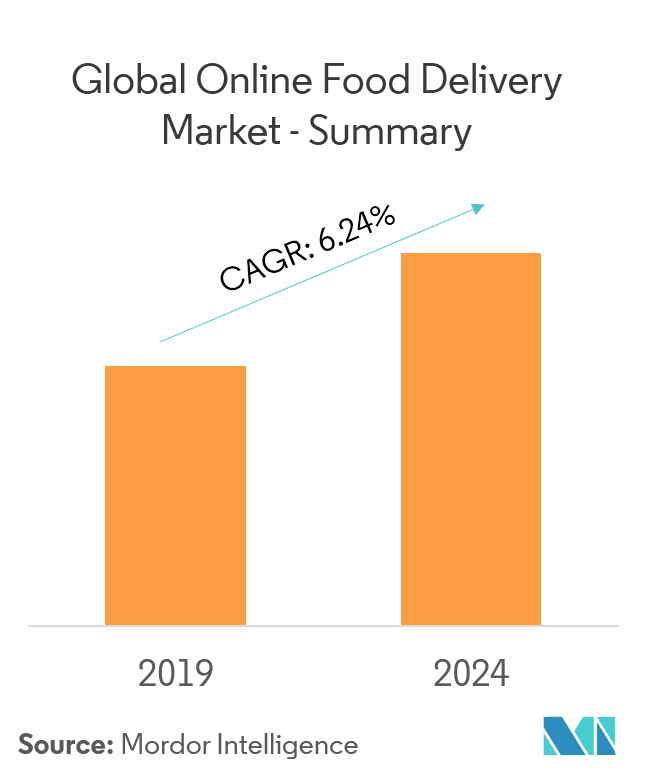 Here you can see that the online food delivery market is projected to register a CAGR of 6.24% by the year 2024. Food delivery apps such as GrubHub, Zomato, DoorDash have changed customer preferences; they now prefer to order food online instead of dine-in. Moreover, attractive deals, heavy discounts, comfort, etc., are the major reasons that encourage users to order food online.
Thus, we can say that online food ordering is the way of the future, and today's busy, and tech-savvy customers will appreciate it.
Digital Payment
This is another prerequisite for restaurant business if they want to survive for a long time. Gone are the days when people were exchanging cash and making a payment. Living in a digital society, there are different digital ways to pay for everything using your smartphones. The widespread use of the Internet and the increasing usage of smartphones are the other key drivers behind the massive growth of digital payment systems.
More and more restaurant business owners are now offering digital payment options to consumers as it keeps their business current. Digital payment methods are mobile payment apps like Google Pay, Apple Pay, Debit/Credit cards, and more.
What is great about digital payment is that users no longer need to carry cash, they can make a swift and secure payment anytime, anywhere.
Leverage Social Media
In this era of information and digitalization, consumers are more dependent on the Internet, and social media sites like Twitter, Facebook, WhatsApp, and Instagram are the primary sources of information. More than 60% of the customers read reviews online before they visit a restaurant.
Customers are more likely to trust and interact with a restaurant that has a strong online presence. This is why for restaurant businesses, it is important to establish a strong online presence on social media. More than 4 billion across the globe using social media every month.
Thus, social media is a pivotal component of restaurant business success. Take the initiative, create a profile, and start engaging with your customers to boost sales.
What's Next
The restaurant business is a competitive field; a proactive restaurant owner is always seeking something new that grows their business and gives them the desired output. The above are the dominant factors that the restaurant industry is adopting. Nothing replaces the experience of dealing with any change actually, but in-depth analysis and guidance will help you make informed decisions. The above tips ensure restaurant success and future growth. However, develop an app like zomato could make it a much more convenient way for entrepreneurs as it leverages a scalable platform to manage the business, automates maximum tasks, and is widely preferable amongst a wide spectrum of the user base.