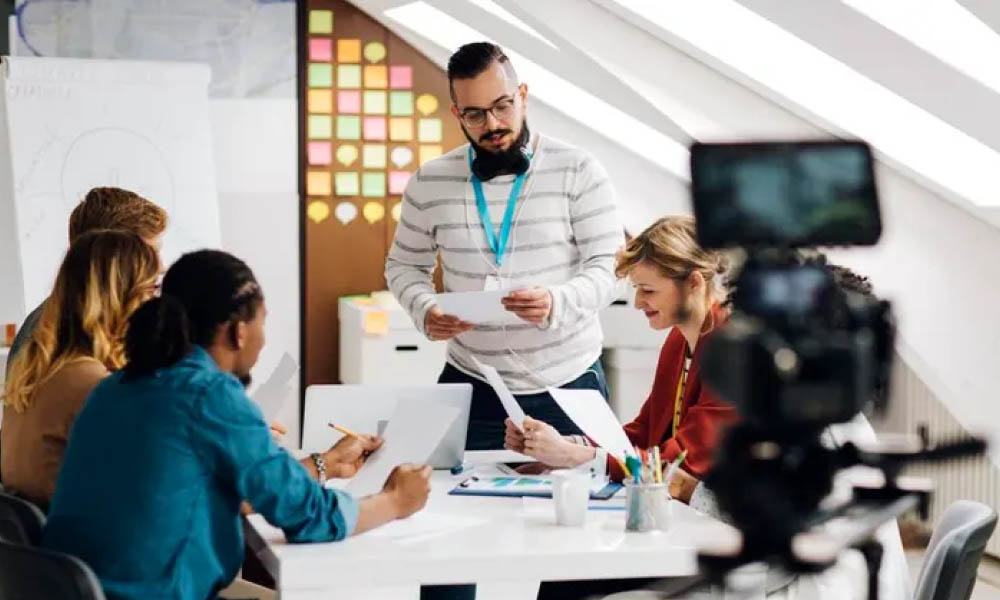 If you want to increase your restaurant business sales, focus on taking your restaurant marketing to newer heights. It would be best if you imagine visually, as it's a more convenient way to attract more customers to shop from your restaurant. You can include video marketing in marketing strategies to increase the visibility of your business online. Video marketing is a cost-effective and time-saving way that guarantees more sales for your business. Explore different video marketing ideas for restaurants that ensure business expansion in today's competitive market.
More than 64% of customers prefer to purchase after watching a particular brand's social media video. More than 50% of customers watch the video on Facebook, so developing video content for your restaurant business can boost your business growth and success. You don't need to prepare the shot with expensive equipment or paid professionals; you can do it with your smartphone.
Restaurant Video Marketing: Learn to Know Why to Invest in it!
Restaurant video marketing is more critical than ever during this challenging time of the COVID 19 outbreak. The challenge for restaurants these days is to nourish and build customer relationships. Connecting with customers these days looks complicated, but video marketing helps you lessen your efforts and enables your customers to experience and access your brand.
Presently, video marketing is preserved by big chains. But some restaurants avoid promoting their restaurant business through a video marketing approach. The video marketing approach is setting the best trend for independent and local restaurants all over the globe.
Customers interact with videos than any other form of content. Internet video accounts for 80% of global traffic by 2019. The number is quite enough to explain the importance of video marketing. Facebook changes the way that appears in the customer's newsfeeds, creates engaging content, and shares it on effective platforms. Restaurant video marketing provides a richer brand experience and proves to be a powerful tool to increase your business.
Top Video Marketing Tips to Attract More Attention in 2023
The popularity of video marketing is growing these days dramatically. The study reveals that more than three-quarters (almost 76%) of the about 4,500 adults surveyed in Australia, the US, and the UK have made purchases after exploring a brand's video.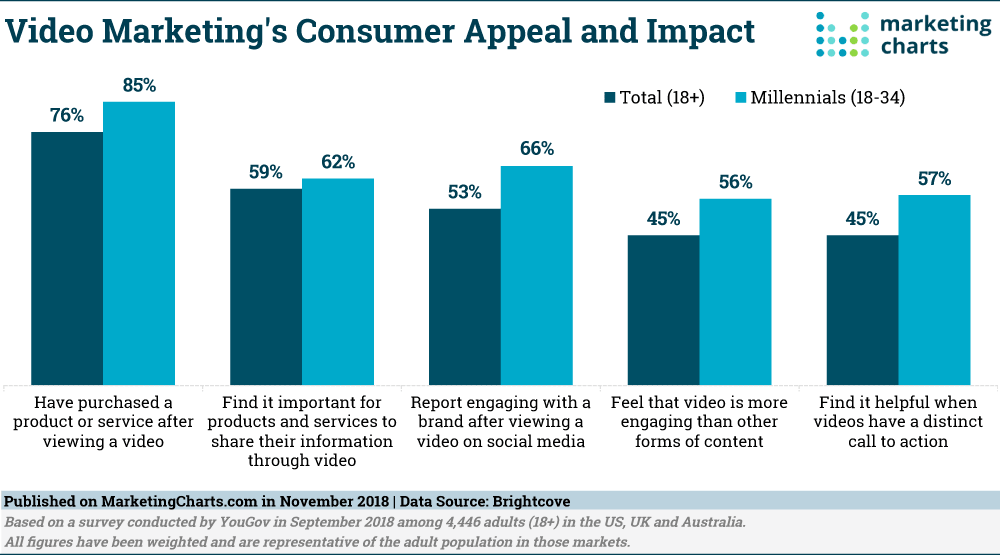 Do you think that your restaurant will survive with just word of mouth marketing? There is an excellent chance that you can't achieve critical success for your restaurant business. You can try some fresh angles to excite loyal diners or attract customers. One fun and easy way to get people talking is a catchy video, increasing your customer engagement and exposure.
Video marketing is an effective way to become the go-to marketing strategy for most industries, with good reason. Statista report shows that more than 85% of internet users in the US watch video content, while 54% will like to view more videos from the brands they love to make a frequent purchase. For a restaurant, changing consumer preferences ensures increasing a vast opportunity to improve publicity and attention while connecting with existing patrons.
Explain What's Going On Behind the Scenes
Food lovers are more likely to know what is going on behind the kitchen doors, showing them what is going behind the scenes at your restaurants. Create a quick and fantastic video of your kitchen in action on busy days to make an awesome promo for your eatery. It can help win customers' trust by making them know that you have nothing to hinder and gives a quick glimpse into different kinds of food they can expect to enjoy.
If you have a team of talented chefs, then you can interview them about their experience, their inspiration, favorite dishes, etc., right away. Once your chefs become a big attraction, you're in the winning combination. Focus on developing a video that represents behind the scenes actions to win the trust and increase loyal customers at the same time.
Make Video of Your Eatery
Do you have customers who are more likely to ask for recipes, then show them how you made a particular dish? You should give your customers what they are asking for through the medium of video. Create a quick 30 seconds video on creating XYZ recipes from scratch at home or make a fantastic pasta sauce that can be achieved a couple of things away.
Initially, get your customers involved with the cuisine of your choice. The more your customers love your cuisines, the more they are to come to your eatery. Their attempts will never be as good as they think; hence, thinking does not plan the first place they visit.
Record Client Testimonials
Customer testimonials have about 89% effectiveness rating. Most people trust what others have to reveal what the business is almost, even if they do not know the reviewer.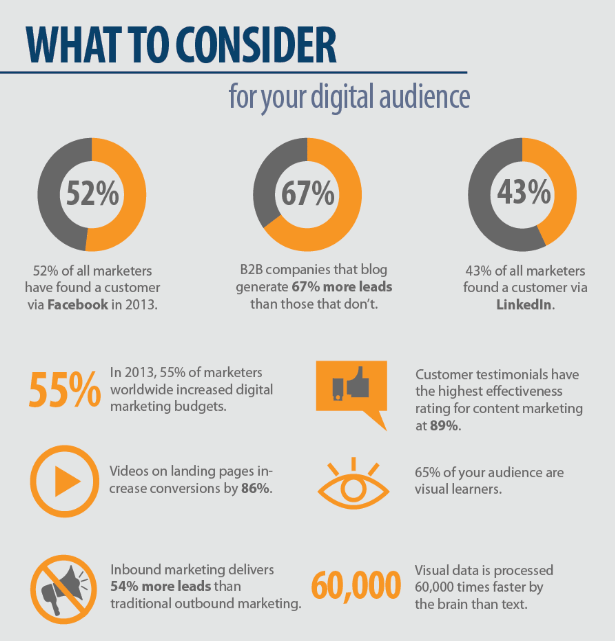 Choose for regular customers who already love to dine out at your restaurant. Ask them whether they are interested in providing a video testimonial. Additionally, if you want to reach more customers and win their trust, video marketing is the best option to choose. Customers who provided testimonials for your eatery will share their video interviews with all their friends and family, helping you to gain potential traffic for your restaurant in no time.
Keep It Short
Most videos uploaded online in the last couple of years are below two minutes long. The ideal length of the created video differs, depending on which platform the particular video is for. Some of the experts estimate that the video length should be:
Instagram: 30 seconds
Twitter: 45 seconds
Facebook: 60 seconds
YouTube: 2 minutes
Video with a particular length performs amazingly on each platform, but looking at the thumb's role, make sure to keep the video length suitable for the social media channel for which you are developing the video.
Feature Your Food and Drinks
Just like showing what you cook, you can feature your mouth-watering food, drinks, and desserts to entice your followers to come to your doors. It's a powerful way of ensuring to drive more traffic and sales to your restaurant without investing huge bucks in marketing tactics.
You can speak about your cuisines' originality, show them what you put into your dishes to make them delicious, ensuring to satisfy their taste buds. Make them feel and understand why they should visit your restaurant to enjoy delicious food similar to your competitors.
You can speak about your cuisines' originality, show them what you put into your dishes to make them delicious, ensuring to satisfy their taste buds. Make them feel and convenient with smart tactics preferred at your restaurants.
Why Video Marketing is Critical for Your Restaurant Business
Video marketing is viral among marketers and businesses, as it offers them excellent results. It helps you to boost the number of people who come to your site to make reservations. A study found that including video on a landing page can increase conversion rates by almost 80%.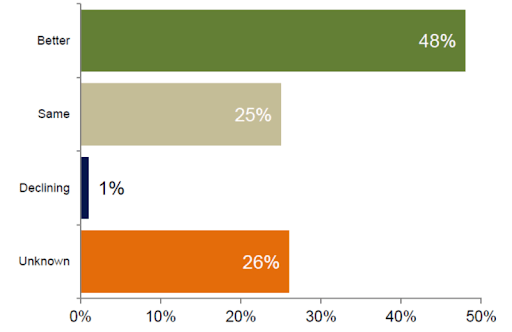 More than 70% of marketers notice that video has higher conversion rates compared to other media formats. More than 86% of the marketers agreed they measure video content engagement rates, but 48% responded that they analyze basic metrics like shares and views.
Importantly, people care about which type of videos they watch, and your delicious dishes are excellent subjects. Eateries have added advantages of being very sensory and visual, which positions them as ideal video subjects.
Add that more than 50% of customers usually search for videos before making a purchase decision. However, by considering video marketing strategy, you can see how the great-looking food can ultimately change your efforts to bring more diners to your space.
What to Include in the Video Marketing Campaign to Grow and Expand Your Business
Before planning a video marketing campaign by rolling your camera and spending huge money on video production, you need to explore some useful tips that help you build a video advertisement for your business efficiently.
Keep Video Varies
The beauty of services depends on how many options you have while making a video. You can craft a video that shows your exciting menu design and demonstrates how you make mouth-watering dishes, and even introduces excellent smiling wait staff and chefs. Different types of videos help you keep your customers engaged and ensure returning customers for your food business.
Try to Keep Video Short and Sweet
The food business is easy compared to other complex products and services; food lovers tend to think about their favorite meal with their instincts. Hence, try to keep your video equally short, design them to make a big splash quickly, and hook viewers from beginning till end.
Engage Your Viewers
Videos are exciting and fun; they have quite a clear purpose of improving customer engagement and sales. Make sure to make your video actionable. Provide your viewers something to do immediately after watching the video; you can include an easy and straightforward call to action.
Augment Loyal Fan Following: Check How to Video Marketing Helps to do it!
Nowadays, digital ways are creating a buzz in the market. And if you haven't owned the digital platform yet, then get in touch with us. We offer fantastic service helping you to increase your business sales and profit at the same time. But keep in mind launching a digital platform for your restaurant is just the beginning. It would be best if you marketed the same to drive more sales and customer base.
Adding videos is an effective way of marketing your restaurant; it helps you bring new loyal customers who want to visit your establishment. Please show what you have to offer in your videos to differentiate your brand from others. Highlight your work, employees, customers, and so on in the best possible way. High-quality videos are excellent marketing tools that help you achieve the desired goals in no time.