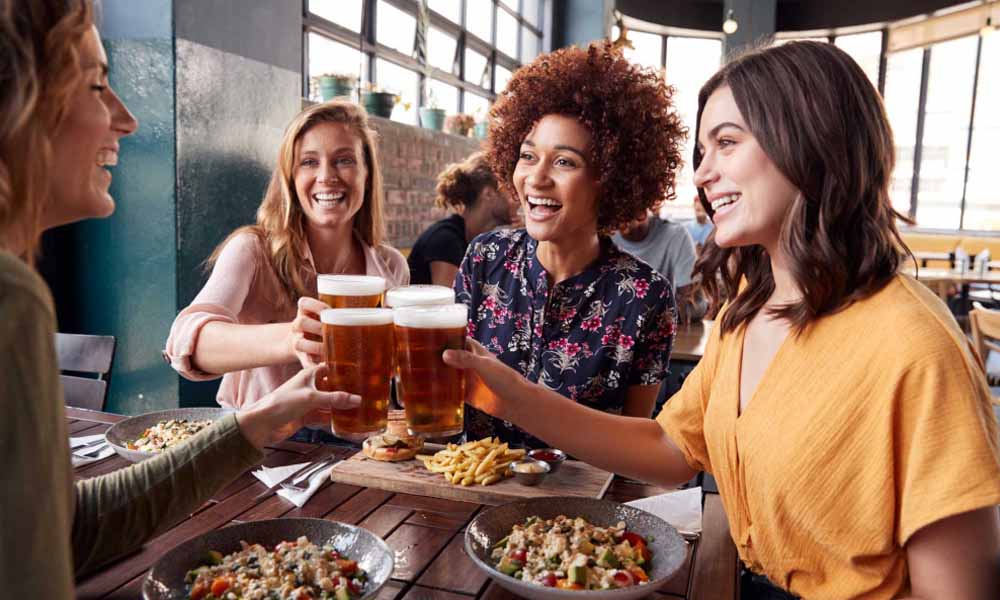 The competition among the restaurants is getting fierce with each passing day. And if you're in the same market, it becomes essential for you to give your best. Restaurant marketing tactics have changed drastically; the methods that worked years ago might not be effectively used these days. You have to struggle hard to find new customers with new technologies, social media, etc. There is enormous competition in the market than ever before. Hence it becomes vital for you to opt for useful tips that attract customers to restaurants without burning your pocket.
There are above one million restaurants in the United States alone. The number of restaurants is increasing with each passing day; hence it becomes essential for you to opt for new ways and tactics that help you attack a broad customer base in a short time.
While the customer's purchase behavior is also changing drastically, in 2018, more than 200 million U.S. consumers took the visit to a sit-down restaurant.
The report shows that only 13% of consumers consider themselves brand loyal to one or other restaurants. At the same time, more than 79% of Millennials state that they enjoy exploring different products from cultures or countries. In contrast, more than 86% of Millennials prefer to try a new restaurant and their mouth-watering dishes after seeing food-related content online.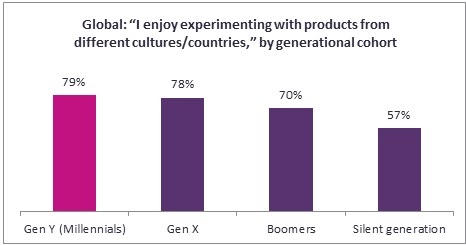 Image: (Source)
However, restaurant businesses who want to ensure their success in today's market have to consider opting for various acts and methods that help them to attack more customers in a short time. Explore the article to know which marketing tactics can help you drive more traffic to your restaurant business.
Learn to Keep Your Restaurant Business Moving in 2023
Undoubtedly you might be cooking delicious food, but if you don't know how to attract customers to your restaurant, everything is useless. If you want to keep your restaurant business going in 2023, it becomes vital for you to learn to attract customers with fantastic marketing tactics. Find effective ways to reach more customers and ensure their loyalty to your brands in no time.
Offering mouth-watering dishes is merely one of the effective strategies to fill your restaurant tables. But what if your customers don't know about your brand exactly? How will they come to your place if they are unaware of it? Hence it becomes essential for you to make them familiar with your brand and find unique and effective methods to attract more customers and drive their loyalty to your restaurant business.
About 63% of consumers instead spend on an experience than shopping for any of the items. Hence it becomes crucial for you to offer them a fantastic experience throughout their restaurant purchase journey. Keep some of the points, such as:
Knowing your customer

Find ways to delight food lovers

Present delicious and tempting dishes that satisfy the taste buds efficiently.

Implement methods that help you to drive more sales and traffic
You need to consider many other points to ensure business expansion and growth for your business in a short duration of time. Keep exploring the article to know which marketing tactics can help you drive more sales and customers to your restaurant, ensuring your business's survival in 2023.
Practical Marketing Approach to Attract More Customers to Your Restaurant Without Spending More Penny!
Attracting customers to restaurants is quite a challenging task. Even some of the venues with excellent dishes or the lowest prices have to struggle to fill all their tables. However, perfect marketing ideas can help you to bring more customers to your restaurant business. Each concept is pocket-friendly and can be considered by restaurants of all sizes and types.
While choosing any of the strategies for your restaurant business, it becomes essential for you to think about different customer types that you want to attract. We have listed some of the compelling ways you can consider attracting more customers to your customers without spending more on marketing your business. Explore each to find the best one for your restaurant right away!
Focus on Existing Customers
You need to invest big, especially when attracting new customers to your doors, but generally, a longer-term play efficiently rather than the shorter booster. According to the report, the cost of acquisition for new consumers can cost 10X to keep an existing customer. You need to follow an effective way to get a higher return on investment, focusing on attracting or retaining an existing customer, so go for the higher return on your investment when cash is running low.
The worst thing you can do to offset the slow period is pour a bunch of buck into attracting new customers. But you have to keep calm when it comes to marketing new customers during the "normal" time; this matters when your business is slow. Smart restaurant owners know it well to attract customers when they need business sales and growth. And if you want to leverage some of the advantages, it becomes essential to focus on marketing to existing customers.
Social Media Marketing
Social media usage is the most popular activity online. In 2020, more than 3.6 million users were using social media globally; a number is estimated to increase to 4.41 billion in 2025. While another Statista report shows about 2.7 billion monthly active users during the second quarter of 2020, Facebook is one of the most used social networks worldwide.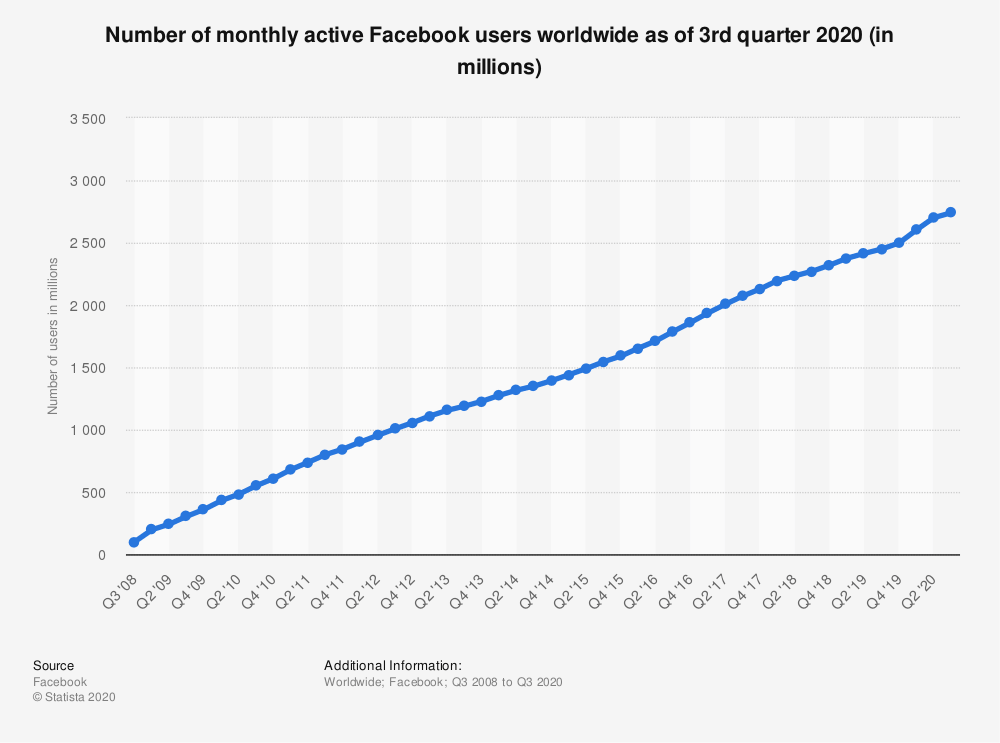 Image: Statista
In the third quarter of 2012, Facebook users surpassed one billion, making the first social network platform. Hence if you want to attract more customers, it becomes vital for you to pay attention to social media marketing. Some of the best social media marketing strategies are adopted by Zomato. It stays with trends going on all the platforms engaging customers in the most attractive way. Developing an app similar to Zomato gives a wide spectrum of strategies to seek more customers. You can build your social media profile to attract your targeted customers through engaging and the most used platform.
Loyalty Programs
You can offer loyalty programs to your ideal customers to attract them to your restaurants. Loyalty programs will encourage your customers to return to your brand; besides this, it also acts as an effective way to connect and drive more customers in a short time. You can offer various loyalty programs such as:
Online loyalty programs

Birthday items

Punch points and cards
Upgrade Your Business Platform
If you don't have a digital platform in today's modern world, then you need one first. Invest in food delivery app development to enable your customers to access your restaurant items right from the comfort of their homes. Remember, you can't reach your digital customers online without a digital solution; you will have no effective control over each business activity. If your competitors have a digital solution, it becomes much more difficult for you to compete with them.
Luckily, most of the work that you perform traditionally on various social media will directly replicate on your business website. And as a restaurant, the mouth-watering food of your restaurant does the talking. It merely means that you need a useful website and app that helps your customers to grab every information related to your restaurant they want. If you have an outdated mobility solution, there are great chances that your customers will not like to make purchases from your restaurant, thus keeping your digital platform updated.
Make Your Restaurant Business Searchable
A digital platform provides your customers with a place where they can find your business online. But what if they are searching for alternative methods? Then there are chances that your delivery business site does not pop up in front of them.
Building social media pages for Twitter, Facebook, Instagram, or any other platform can help you solve your problem immediately when customers search for recommendations on social media. It would be best if you develop your restaurant business profile as it allows you to attract more customers in a short time; you can consider creating:
Build a Google My Business profile

Create a Yelp account
Email Marketing
Don't undervalue the power of email marketing. The method can help you turn your prospective customers into paying customers by delivering them the right approach. Before starting an email campaign, you need to build a contact list to whom you want to reach. Learn to make an email list and send the point email to your customers to convey to them to turn towards your brand.
Realistic Marketing Plan Ensures Huge Customer Base for Your Restaurant Business: Explore How?
Living with distancing due to COVID-19 outspread has become a new standard for most of us. Moreover, consumers and entrepreneurs alike continue to navigate and adapt to new conditions. Most businesses have been more affected due to the situation; one sector which is affected the most is restaurant businesses.
If you have a restaurant and are planning to reopen it, it would be better to start with an online ordering system taking your store online for a wider reach and convenience. Also, you will need marketing strategies to attract new customers and existing ones towards your business. To ensure your cash flow continues, you can opt for affordable marketing ideas that help you attract more customers and help to fill the booths, and tables, and get more delivery orders online.