Top 10 Ride-Hailing App In Latin America : Explore Complete List to Know Everything About it!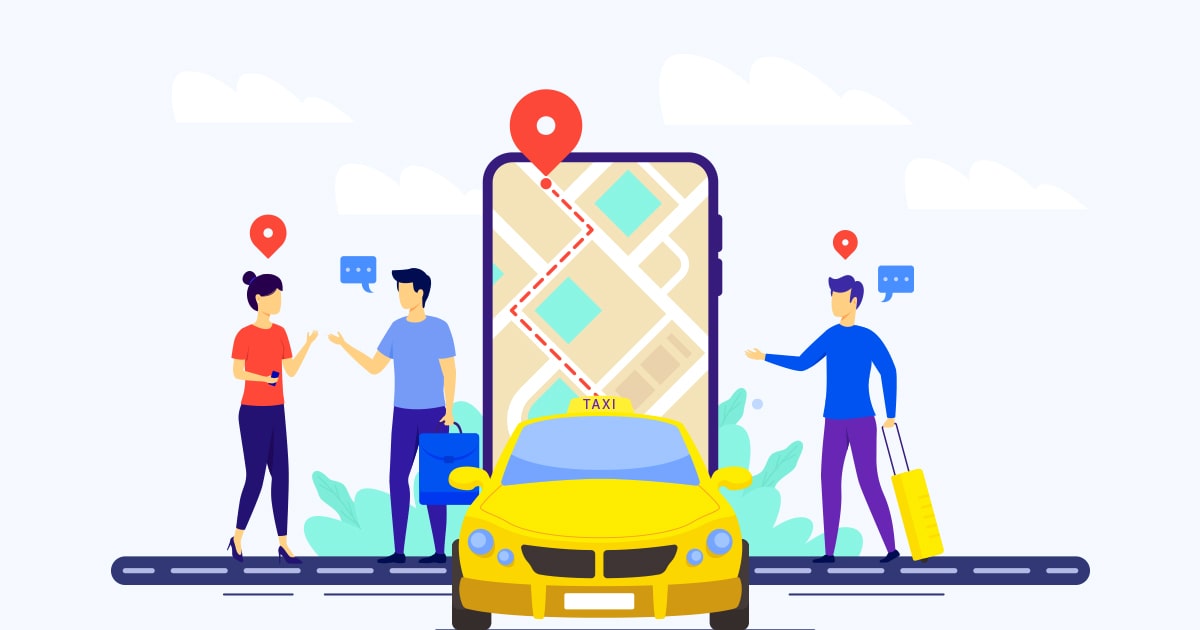 In all the cities around the globe, on-demand rides are just a touch away. Whether we talk about catching Lyft in Los Angeles, Grab in South America, or the top ride-hailing app in Latin America, the ride-sharing platform has undoubtedly changed the ride-hailing landscape. Ride-hailing & Taxi segment revenue is projected to jump and reach US$192,276m by the end of 2020.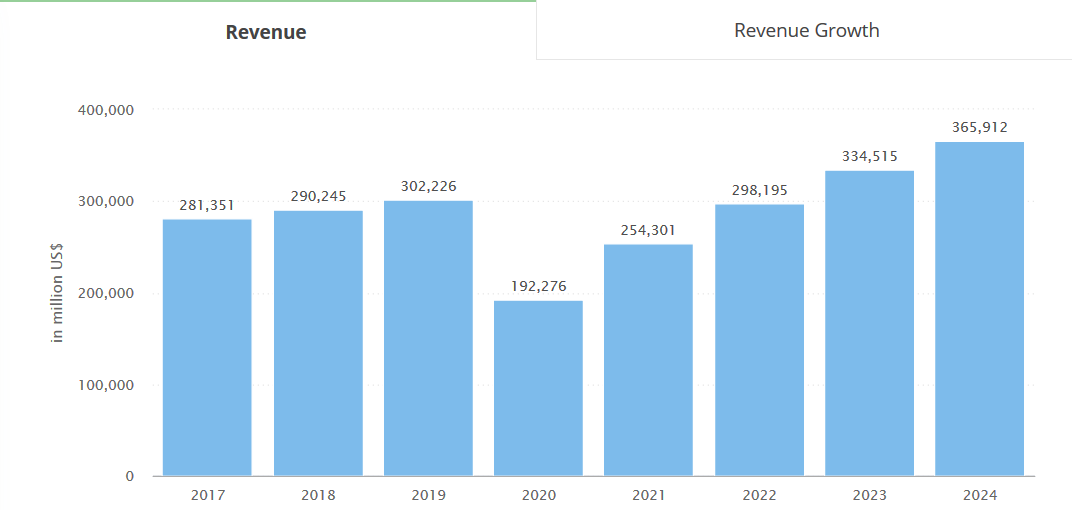 The user penetration rate in ride-hailing business is estimated to reach 19.3% by the end of 2020. It is also predicted that it will hit 20.6% by the end of 2024. The original transportation giant, Uber, has successfully operated in more than 65 countries and 700 cities worldwide. But the reach of the ride-hailing giant isn't encompassing. There are many more names that have developed their name in the ride-hailing business.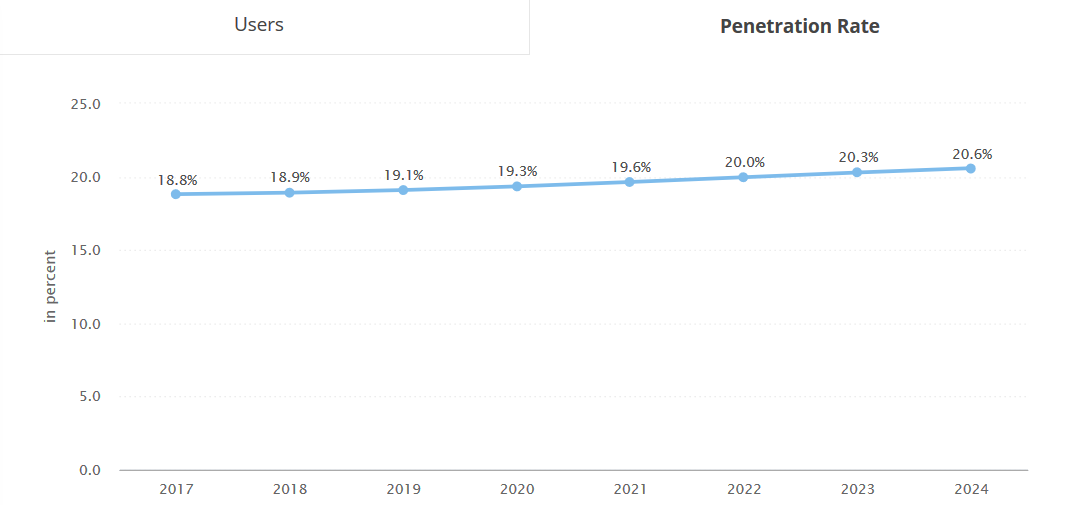 Ride-Hailing Business: Explore to Know How it is Growing in Latin America
Latin America is urbanized regions globally, with more than 649 million population, and approximately 83% of the population belong to urban areas. It's estimated that Latin America's cities are forecasted to reach 711 million in the next decade. Due to the growing community, one common problem faced is the scale and speed of modern urbanization. Rapid growth is challenging public transportation and traffic infrastructure. (Source)
Urbanization is correlated with digitalization, which results in increasing online services. This service includes ride-hailing, bike-sharing, and many ways of transportation, helping to meet the growing demand of customers. The culture of traditional urban landscape and mobility in Latin America has experienced massive growth quickly.
Ride-Hailing App Market Growth in Latin America
Ride-hailing is considered a popular and fastest-growing mobility business module.Ride-hailing is a billion-dollar business in Latin America; the revenue is estimated to reach US$1 billion by 2023 higher than US$518 million, founded in 2018.
The ride-sharing market will grow at a CAGR of 19.87% between 2018 and 2025; the market size will reach USD 218.0 billion by 2025 from USD 61.3 billion in 2018. The ride-hailing online platform connects passengers and drivers who are ready to offer rides in private vehicles. Passengers can request the trip to reach the destination on time. (Source)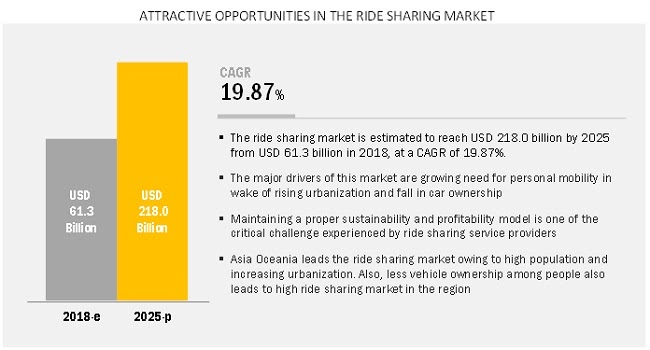 The primary factor which triggers the growing demand is the safety ride sharing. It is found that Latin America does not have the right track, especially when it comes to transportation safety. Thus more people prefer to use ride-hailing services as it provides them with advanced features and advantages like price transparency, GPS tracking, and many more. Moreover, there is a women ride-sharing facility in cities like Brazil, São Paulo, and many more. Explore the list of top 10 ride-hailing providers in Latin America.
1. Didi Chuxing
Founded in 2012 in Beijing, the company is popularly known for its ride-hailing app that meets customers' demand in the best way by providing them with local drivers. Along with chauffeur, minibusses, and ride-hailing services, the company also allows its customers to hire vehicles and taxis as per their requirements. (Source)
Didi successfully defeated Uber in China to claim its dominance over Asia. The company is planning to launch its ride-hailing service internationally. The ride-hailing giant acquired 99 in Brazil to expand its facility in Latin America. Presently, Didi operates in Brazil, Mexico, and many other countries. It has recently started offering the ride-hailing service in Panama and planning to expand its facility in Chile and Colombia.
2. Uber
Uber is the popular ride-sharing app all over the globe, with more than 55 million people monthly. The ride-hailing business giant started offering its service in Latin America in 2013 and claimed to have more than 36 million active users. The success of Uber in Mexico is considered the most prominent hit. It helped the company cover the second-largest market after the U.S. The ride-hailing giant has a monopoly in ride-sharing services in Mexico due to some of the competitors. Uber is offering its ride-hailing service in 16 countries of the Latin American region.
3. Easy Taxi
Easy Taxi started offering its ride-hailing service in Latin America in 2011. It is found that Rocket internet backs the taxi booking service and presently Maxi Mobility owns the company which was acquired by Rocket Internet in 2017. The company also owns Cabify, which provides its ride-hailing service in many Latin American countries, including Argentina, Peru, Panama, Chile, Bolivia, Brazil, and many more.
Easy Taxi and Tappsi merged in 2015, Tappsi is a Colombian based ride-hailing app. The merger step was taken to solidify the position of Easy Taxi in the region. The company then has impressive traction as it successfully raised $75 million. However, due to increasing competition in the ride-hailing industry, the company is an acquisition target for giants like Softbank, Didi, Uber, and many others.
4. Cabify
Juan de Antonio founded Cabify in 2011. The founder was motivated to develop a vehicle for hire companies, and after receiving negative feedback from the market, de Antonio tried to introduce electric vehicles in European cities. The company is successfully providing its service in Spain, Portugal, and Latin America. It mainly offers two types of service which include:
1. Service for businesses.
2. Service for individuals.
The company invested heavily in developing its position in Latin America. It gained a strong start due to funding from its partner company Maxi Mobility. Cabify has provided its service to more than 13 million customers globally and has raised 160 million, which increased its valuation to 1.4 billion. The company is giving tough fights to its rival company 99 and covers around 40% of market share in Sao Paulo, one of the biggest cities of Latin America.
5. 99 (Formerly known as 99Taxis)
Launched in 2012, 99 Taxis is operating in Sao Paulo; the company has expanded its service successfully in other regions. 99 was found by Ariel Lambrecht, Paulo Veras, and Renato Freitas. In 2017, the company raised funding from DiDi; it allowed the company to establish its position in the region. In May 2017, the company raised US$100 million from SoftBank, making the ride-hailing giant Brazil's first "unicorn".
Didi owned a Brazilian ride-hailing app that completed 1 billion trips successfully until today. 99 gained high momentum that helped the company to extend services beyond basic ride-sharing services.
6. Beat (Formally Known as TaxiBeat)
The Beat is formerly known as Taxibeat. It was founded by Nikos Drandakis in collaboration with Kostis Sakkas, Michael Sfictos, and Nikos Damilakis in 2011. Beat provides a taxi and vehicle hire service and ride-hailing service to its customers.
The company headquarters is located in Athens, Greece and is popular among the locals. However, more than 90% of ride-hailing activities of the company are abroad, in Latin America, where around 250,000 drivers have registered themself on the app. The company is currently operating in Colombia, Greece, Mexico, Chile, Argentina, and Peru.
7. Nekso
Toronto-based ride-hailing company Nekso hits the Latin American market with its pilot launch in Venezuela. Nekso provided service in Venezuela, Panama, Dominican Republic, Ecuador, and many other regions with a slightly different ride-hailing approach. The company connects 550+ licensed ride-hailing companies with thousands of drivers and allows riders to flag down a cab off the street that also without making use of in-app requests.
8. Grab
Grab Holdings Inc., popularly known as Grab, is a multinational ride-sharing provider company in Singapore. The company provides numerous services, including a range of services, including consumer services, financial services, transport, on-demand delivery, and many more. Grab offers its service in Southeast Asian countries of Malaysia, Singapore, Myanmar, Cambodia, Indonesia, Vietnam, Philippines, Thailand, and others. The company is planning to offer its service in North America and other regions of America.
9. Curb
Curb is a ride-hailing app that has transformed the ride-hailing industry. The app has changed the way people hire taxis for moving from one destination to another. The app developed by taxi app developers connects riders with reliable and safe rides offered by professional taxi drivers in different regions. The company network consists of more than 35,000 taxis along with 90 fleets in 60 U.S. cities alone. By aligning with drivers, riders, and fleets, Curb successfully offers a better ride-hailing experience. Based in Alexandria, VA, Curb offers services in Los Angeles, Chicago, San Francisco, New Jersey, Boston, and many other regions.
10. Zipcar
Zipcar is an American ride-sharing company offering ride-hailing service to riders on demand. The company also provides automobile reservations to its members, all-time whenever they demand. Founded by Antje Danielson and Robin Chase in 2000, 1 million members in more than 500 cities in 9 countries, offer more than 10,000 vehicles to its members.
Conclusion
There are many more businesses that are providing ride-hailing services in Latin America. Now, most people are searching for the best services online, and if you own a ride-hailing company, then it becomes vital for you to give a digital touch to your business. You can take the support of the app development firm to provide a digital bit to your ride-hailing business guaranteeing your business success in a short time.