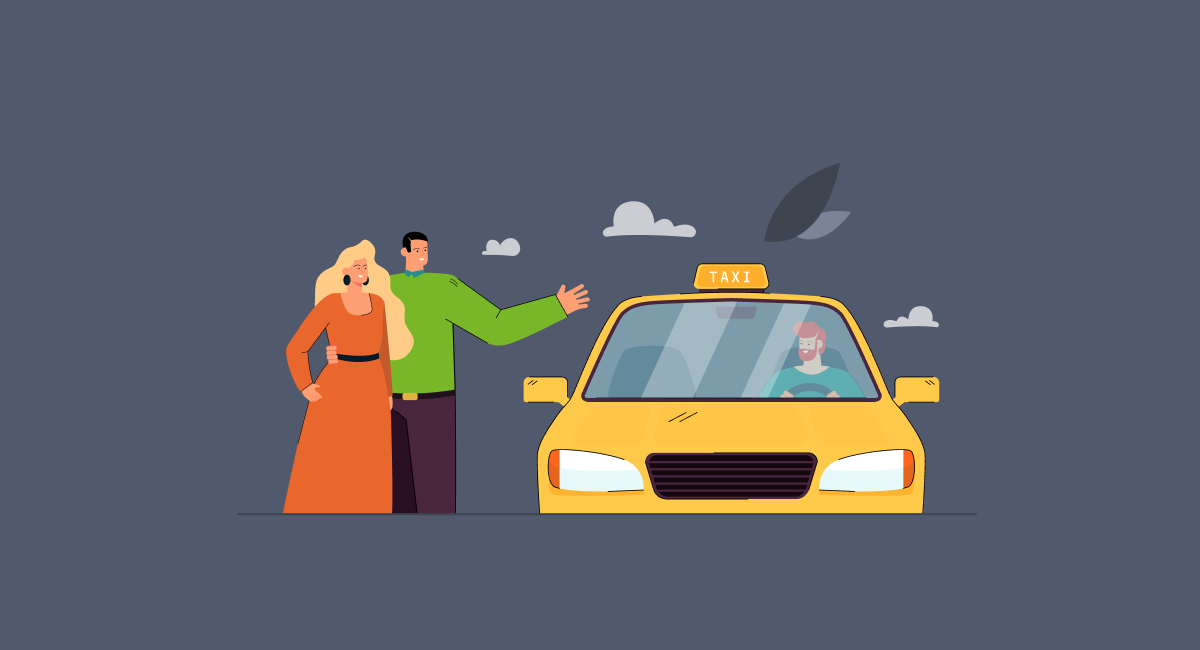 Ever since the existence of ride-hailing applications, starting from Uber and now many giants like Lyft, OLA, Via, Juno, etc., the transportation industry has changed drastically. One extreme change these ride-hailing businesses bought was a revolution in customer habits, which a quite an effect. This is an Uber Effect that ride-hailing firms are emerging in various portions of the globe and making an impact on customers' lifestyles and also on the transportation paradigm.
Before, transportation from point A to point B was done through public transport, private vehicles, or any local taxis if customers were successful in finding it on time. However, now it's all about tapping a few times on the mobile phone, and there gets a taxi to the customer's doorstep. Being competent to get yourself a ride with the push of a button has made going through life without owning a vehicle much more feasible — and in some cases — even desirable.
The taxi-hailing service market from the year 2022 to 2030 is forecasted to surpass $104.93 billion US dollars, expanding CAGR of 15.7%. This increase in consumer inclination for on-demand trips is to avoid the overhead cost of owning a car, maintaining it, increasing traffic congestion, and lack of parking areas powering the ride-hailing market around the globe.
With that, it is also one of the fastest-growing industries in many regions around the planet. If we take a closer look at ride-hailing assistance, various statistics about different regions around the globe indicate their huge contribution of them to the economy and market. They are overcoming the challenge of traffic congestion, and more and more taxi booking companies are transforming their business.
In this blog, we will explore what is of Uber's Effect on the taxi booking industry around the world and how ride-hailing firms are changing transportation industries.
What is the Uber Effect on Transportation Industry Around the World?
Uber, an aggregator between riders and taxi owners, is the initiator in the transportation industry, starting the on-demand service for customers. It is to fix the public transportation's rudimentary challenge to fit the trip time of an automobile trip at less cost. Uber has a clear and strong vision to revise the way people move around in their daily lives and modification it effectively and efficiently. And for that, they have launched many verticals in various parts of the world, matching up the customer's demands and conveniences.

Source: Uber
Some of its services are
Uber Rent
Uber Reserve
Uber Green
UberX
UberXSaver
Hourly Uber Intercity
Uber Comfort
Uber XL
Uber Black
Auto
Bike
Bicycle
Besides, it offers ride services with two or three-wheelers and also comfortable and luxurious rides. With these wide ranges of services initiated over these many years, Uber has become a giant and is becoming people's go-to option for their commute requirements.
The average trip peed today is approximately double that of a car making the same trip. While numerous public transport commutes are competitive with those by car over the same path because of record investments in the past few decades, too many trips are a perennial drawback. Much of that can result in the wait time for a bus or train.
And there comes taxi-hailing services come into the picture, contending with public transportation inspired by the Uber Effect.
How Ride-Hailing Companies Changing Transportation Industry
The Uber Effect was an effect that just not bought revolution to people's daily traveling habits but also brought a new-age business concept – a ride-hailing service. Over the past few years, ride-hailing companies have come into existence, many of which are with new ideas and filling loopholes in the traditional transportation endeavor.
These companies resolve the problems of traditional transportation services like decreasing travel costs, enhancing vehicle utilization, and lowering traffic density, environmental pollution, and parking strain. Also, ride-hailing standards are changing with the increase in demand for on-demand transportation services. Customers across the world are looking forward to reliable and trustworthy transportation support.
Growth of the conventional taxi market
The conventional transportation industry rotates around service seekers and assistance providers getting connected with an intermediary service. Technology then came and revised the picture, altering it into a decentralized, peer-to-peer (P2P) economy, making it a feasible force. One of the hallmarks of today's technology-driven lifestyles is the acceleration at which they vary and grow.
Increased access to transportation for underserved communities
It's now feasible for mobile phone users to make prompt affinities with other people in the region. There is no prejudice on the region, and distance and issues of affordability are negligible. Access to transportation is for everyone, all the time, equally. It is also beneficial for people in demand for different kinds of rides like carpooling, vanpooling, shared mobility, etc.
Changes in commuting patterns and behavior
The growing acceptance of ride-hailing companies is growing demand from customers. And customers accept these changing patterns in their lifestyle, as it causes a cultural trend that's having a significant consequence on societal worth and the way individuals work and thinks about their lives. It creates equal standards giving equal benefits to all.
Increased focus on innovation and technology
Online ride-hailing services allow a bigger room for technological upgrades producing innovations that are never-seen-before results. Mobile connectivity has made the globe a more collaborative place. Much has been said about the objectification and alienating consequences of advanced tech stack. Nevertheless, technological updates are contributing to restorative and reawakening communities and the sense of interconnectedness that is so paramount to life fulfillment – in the most unique and never possible way without it.
And with these expectations, the market situations are just exemplary for startups who want to orient an innovative and functional vision to serve users. Starting by developing a unique taxi-hailing platform that incorporates unique business ideas, serving customers with efficient and efficacious services.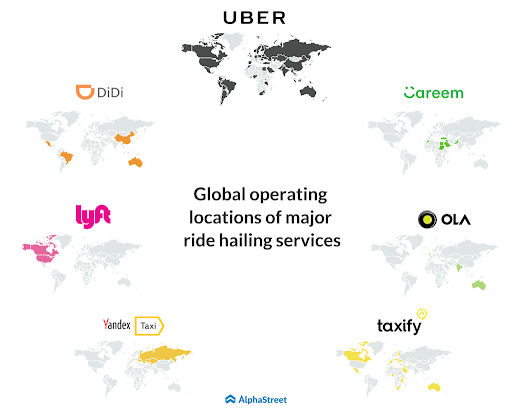 Future of Ride-Hailing Companies and the Transportation Industry
Currently, ride-sharing companies are changing the transportation industry, offering greater value to customers, and are expected to be the future with enormously changing habits. It is there to replace public transportation and car ownership and aims for convenience, least time consumption, and affordability.
Expansion into new markets and services
Expansion is always the future. Ride-hailing companies can serve more regions in the future, targeting multimodal facilities in numerous regions. Expanding to even nontraditional markets such as rural regions, towns, and smaller cities when technologies will improve themselves for micro transit and manage to make it cost-effective.
Integration with public transportation systems
Public transportation and trip-haling approaches can collaborate to ensure efficiency for commuters. This can happen with smart policies and the right price signals. People are selecting on-demand rides because transit does not match the comfort and convenience offered by private vehicles, and taxis cannot offer affordability and transparency. With this collaboration, riders can have higher trust factors.
Development of autonomous vehicles
As with the constantly evolving technology trends, there is an evolution that was even ride-hailing companies have to cope with. In the very near future, rides with electric vehicles will be more adopted, contributing to cheaper price rates and causing a social influence on the environment and, together, on the sustainability of the globe.
Ride-hailing companies are changing the transportation paradigm with a high-end revolution, and there are also some both positive and negative impacts on the people's lifestyles industry. Stepping into this industry, a company has to bring huge changes to many existing choices like commuters, drivers, and traditional taxi aggregators. There will be lots of reasons a taxi company fails, affecting any of the contributions of the conventional taxi booking process.
Conclusion
Ride-hailing firms are altering the transportation industry in a very drastic way. Uber Effect is bringing change in the way taxi booking businesses work – making it efficient, advanced, and cost-effective. It is definitely causing less dependency on car ownership and lessening the waiting time. However, there are some negative impacts too in this space. But with innovation in the future and working on different approaches, ride-hailing companies can improve their services effectively.