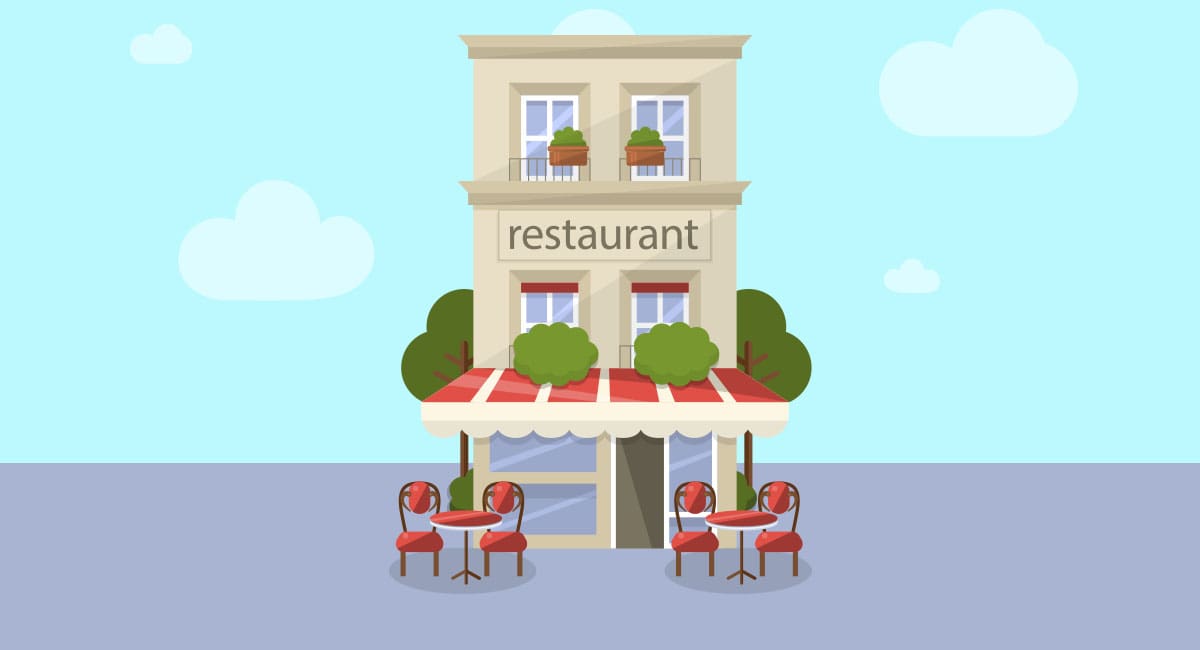 The restaurant sector is burgeoning, and it has never been late to start a restaurant business because people love to enjoy new cuisines and experiment with different dishes. Opening a new restaurant needs meticulous planning, execution, and guidance for success. Further, novice entrepreneurs search online, ask friends or rivals but it is not easy as it seems. Don't worry, if you are one of them and unfamiliar with what it takes to open a restaurant, our restaurant opening checklist will guide you throughout.
More than 72% of Americans visit a restaurant for lunch at least once a week; it is no wonder that the US restaurant industry is growing rapidly. But running a restaurant business is no easy feat, especially when you are new to the business.
Thanks to rising incomes, rapid urbanization, fast-paced lifestyle, and modern technologies, more people eat out in restaurants.
So you just got a powerful and brilliant idea of launching your own restaurant. You are confident enough at the initial stage but opening a new restaurant is not a cakewalk. Especially if you have zero experience in this business. From choosing a location to the interior to getting the licenses to build the right team and developing a website or app, there are multiple things you need to consider to start a restaurant.
This checklist ensures you won't miss any important steps before opening your restaurant and doors for customers.
How To Open a Restaurant- Essential Guide
Entrepreneurs decide to open a restaurant because they have funds and like to invest in a profitable business idea. Running a restaurant business is quite challenging because the customer's food preferences keep evolving with time. If you want your restaurant a big hit, then this checklist is for you. Here we have covered certain critical aspects of opening a restaurant, from finding a location to accepting online orders.
By following these eight steps to opening a restaurant, you can avoid legal mistakes and set your business up for success.
Conduct Market Analysis
No matter whether you are an experienced business person or startup owner, market research is a critical component when you are opening a new business or transforming your existing business. In-depth market research is critical for any new business, but it is equally important for local businesses like restaurants. It will give you better insights to make an informed business decision.
Who will come to your restaurant?
Who are your ideal customers
Which kind of dishes you want to include in your menu
What your competitors offering
What kind of marketing strategy do they follow to attract customers?
The more answers you have, the better understanding you will get. It will also help you meet customer's demands and allow you to make informed decisions. Market research will help you address the consumer's issues. Knowledge of your customer's preferences will help you determine what kind of dishes and offerings you have to design.
You will gain important insights like their age and location income, which will ultimately help you create an effective business plan and marketing campaign. You can also walk around the area and take feedback from local people by asking what food they enjoy and what kind of facilities they want to enjoy. You can also check sites like Tripadvisor and Zomato; it will give you an idea of the customer's demographic.
Define Your Vision
Undoubtedly, you have big plans, visions, and a rough image of your restaurant. But it will not work unless you start working on it, actually. Your vision should be clear, like what you want to achieve from your restaurant business, what kind of customer experience you want to deliver, what will be your primary revenue sources, how will you craft a solid marketing strategy that gives you desired results, and much more.
Start collecting images, menus, and design ideas to provide inspiration for how your restaurant will look and what kind of food you will serve. Start meeting investors, tell them about your idea, discuss important things. Based on their interest and discussion, you can proceed further and start to plan out the rest of the things.
If your vision is clear, you can craft a structured business plan and marketing strategy.
Create a Detailed Business Plan
This is the most important thing you have to consider while opening a new restaurant because, without an effective and fruitful business plan, you can not impress investors as well as can not apply for the loan.
You can not make a business plan out at a cocktail party. It means you need an in-depth business plan that reflects the chart of your success. Here we have mentioned several important things that will help you develop an effective business plan and keeps the process simple.
While creating a business plan, you need to include the below-mentioned components such as,
Executive summary
Company overview and founders details
Finance details
Market analysis
Business offerings
Management
Public relation strategy
Customer service and much more
The above components will help you create a solid business plan. Furthermore, you can also choose appealing templates that help you plan for growth and ensure success.
Choose the Ideal Location
Have you ever heard that people prefer to visit a restaurant that is located in a crowded and bustling market street? The clear answer is NO.
Choosing the ideal location for your restaurant is critical. Before finalizing the location, you need to research the demographics, competition, market size, place's history, you will get optimum traffic or not, etc. It's up to you whether you want to renovate the existing place or want to build from the ground up. It's completely your call; if your budget and resources are limited, you can also opt for a rented place.
Here are some additional aspects to focus on such as,
Target market
Market conditions
Community around the space
Size
History of previous tenants
Once you are done with the above list and analysis, you will be able to choose the perfect location for your restaurant business.
Acquire All the License and Permits
While opening a new restaurant, you have to go through lots of paperwork and legalities. You need to obtain certain state and local permits and licenses as it is important for your restaurant business.
The cost of the licenses and permits vary from state to state, as it also depends on your restaurant type and concept. Mostly you need below certificates like,
Employee identification number
Foodservice license
Liquor license (if you want to sell)
Occupancy certificate
However, getting all the licenses needs time and money, but if you want to open a restaurant and are serious about it, you should start the process as soon as possible.
Build Team
So you have a business plan developed, chosen location, and set an optimized budget for labor but who will help you accomplish goals? Yes, you need to build a TEAM. This may include human resource management, supervisors, store manager, purchasing manager, marketing and sales person, accounting, and much more.
You need to appoint candidates who have prior experience and the ability to perform multi-tasks with efficiency. There are few positions you need to fill out while opening a restaurant, such as,
General manager
Executive chef
Experienced cooks
Bartenders
Servers
Choose candidates based on talent and experience; everything will be brought to the table automatically.
You Need a Strong Technology Stack
Today, advanced technology has transformed our lives as people prefer to search on Google rather than asking anyone when they want any information. The restaurant industry is no exception; food delivery apps have surely changed the customer's preferences and habits.
Thus, restaurant business owners are now investing in food delivery application development as It enables consumers to order food online, and 95% of food business owners also agreed that technology improves business efficiency and streamlines business operations.
When you have an app and website, you can easily update the menu, post about special offers, run loyalty programs, and much more. It also strengthens your online presence and reaps many benefits.
It's Time to Market Your Restaurant
The competition among restaurants is fierce; you have to build a solid marketing strategies to promote your restaurant. Your restaurant has to leverage digital marketing ideas to attract new customers as well as to retain old ones. If you don't have a strong online presence, you may be missing out on many golden opportunities to get new customers.
There are many digital marketing techniques such as,
Send promotional offers through email
Social media
Run blog
Post videos and content on social media
Run paid advertisements
List your restaurant on Google My Business, Yelp, Trip Advisor, etc
Utilize local SEO
Above, online marketing techniques will give you desired results, drive traffic, and have a full-house every day.
Open Your Restaurant and Keep Working
Opening a restaurant is a big mission and feels like a daunting task, but this checklist will help you successfully achieve your dream and convert your dream into reality. Start taking inspiration from a well-known food delivery giant one can take the example of Zomato like app to establish a similar one. Once you are done with the above steps, all you need to maintain food quality and delight your customers with lip-smacking dishes, your restaurant will flourish with time and maximize profitability.