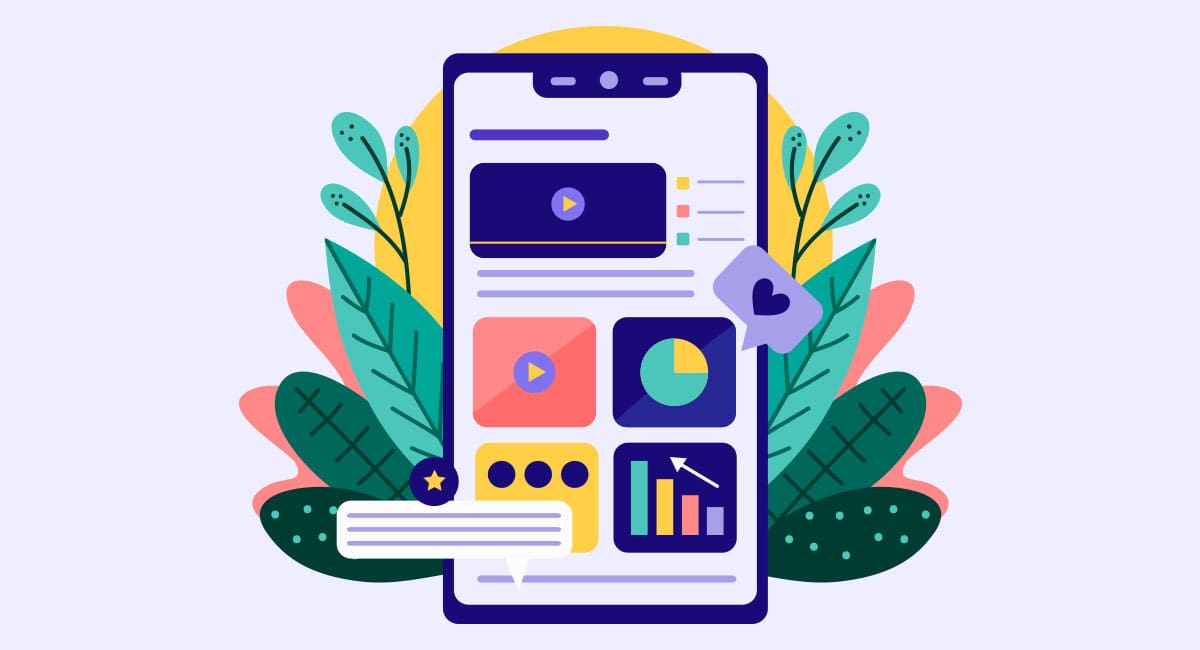 In the year 1995, less than 1% of the world population had an Internet connection. Today, more than 3.6 billion people use the Internet, and this is why more and more brands are trying to create a strong presence on the Internet. Well, the restaurant industry is not an exception. A huge chunk of this online population prefers to find restaurants online. They browse the menu, compare prices, for feedback before ordering food, or visit a place. To help those entrepreneurs, here we have come up with the top five digital marketing strategies for restaurants that help them to upscale revenue in the long run.
We are living in a connected world; thus, digital marketing is an unavoidable part of running a restaurant business. It will help you to capture the audience and keep them engaged with your restaurant.
Running a restaurant in this fierce competition is a challenging task because today it's not only about serving quality food and creating a peaceful ambiance. Today, you have to think beyond that- from enabling online ordering to mail marketing to social media to get positive reviews- there are many things to do.
Having an online presence that is consistent, accessible, and impressive is one of the best ways for your restaurant to leave a long-lasting impact on customers.
How Can Digital Marketing Strategy Grow Restaurant Business
Truth is confessed; today, every restaurant needs to embark on the Internet in order to generate more revenue. The most important reasons are:
The evolving technologies and the rapidly changing customer behaviour
Fierce competition among restaurants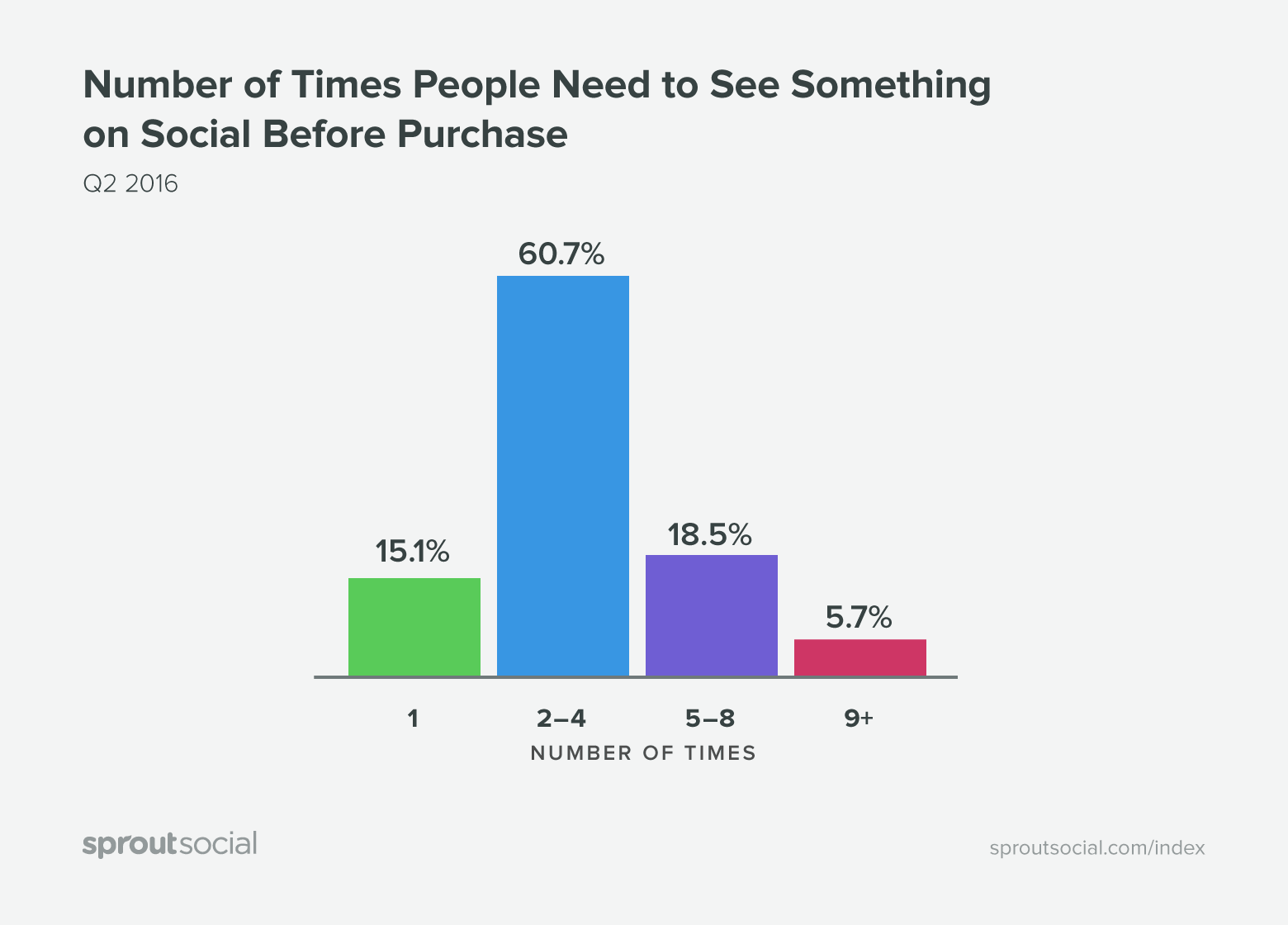 According to Sprout Social Index, it was found that more than 60.7% of people read online reviews before making any decision. Gone are the days when restaurants would send templates to nearby society, run advertisements on the radio, and rely on obsolete marketing techniques. Image: Sprout Social
In the digital era, now it is time to create a strong online presence that helps restaurants to reach out to more customers without spending huge money. With the help of digital marketing techniques, you can update your menu, announce attractive deals, host events, and do so many things that will ultimately attract more and more consumers.
Advanced technology and digitalization have not only changed our regular lives, but it has also altered the way we order food. As per the recent data, more than 85% of the customers' research about the restaurant online while 80% of the American customers admitted that they read reviews to make informed decisions.
Furthermore, the proliferation of sites like Yelp, Trip Advisor, and Zomato has changed the entire restaurant industry. Your restaurant's online presence not only accelerates sales but also builds a strong customer relationship.
Statistics Every Restaurant Should Know
The restaurant industry is not left behind when it comes to diversity. They range from selling fast food to the masses to serving the most expensive dish.
You have built a website, having an app, creating accounts on social media sites such as Facebook and Instagram. That's great! You have planted your restaurant's info on the Internet to increase visibility and revenue.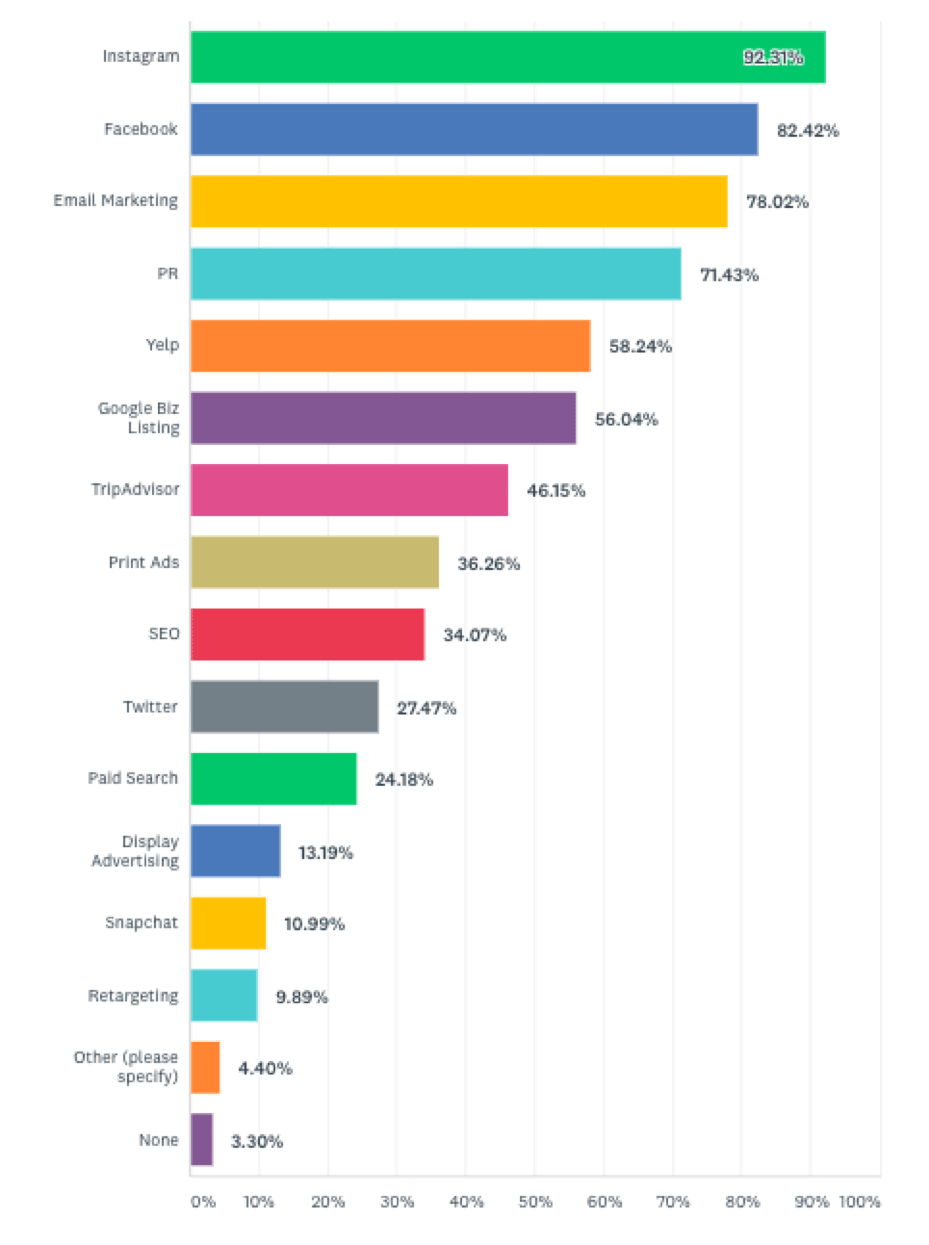 Above chart shows that the majority of restaurants have a strong presence on Instagram, Facebook, and Google. To understand the effect of digital techniques on restaurants as well as to keep an eye on recent industry trends, here we have addressed some of the latest restaurant digital marketing statistics. Image: Sevenrooms
More than 72% of customers use Facebook to order food online from a particular restaurant. Based on the ratings and comments, they make decisions.
86% of millennials will try a new restaurant after seeing food-related content on the Internet.
90% of guests research a restaurant online before visiting the place.
Around 57% of customers visit the restaurant's website, Google My Business profile before selecting where to dine.
More than 33% of diners will not prefer to visit a restaurant with less than 3-star ratings on online review sites such as Yelp, Google, and Trip Advisor.
Approx 60% of restaurant business owners have confessed that offering doorstep delivery has generated more sales as compared to dine-in.
77% of customers prefer peer reviews over online reviews.
More than 80% of restaurants have implemented modern technology such as online ordering, online reservation, etc., to run their business more successfully.
Top 5 Restaurant Digital Strategy
Digital marketing is not only about publishing content on social media and updating websites or apps. There are enormous techniques you have to execute for your restaurant's success. In today's time, if you skip digital strategy, it will hurt your restaurant's revenue and growth. So, where do you begin? Here are the top 5 digital marketing techniques you need to apply right now.
Enable Mobile Ordering and Delivery
Having a website and application for your restaurant business is equal to spread the word for your business across the globe. Today, people order food online and you must be shocked to know that revenue in the digital food ordering segment will reach $136,431 million in 2020 and will continue to grow in the coming years.
If you want your restaurant to make a big hit, you should have a customized food delivery app and website that will open up doors of opportunities and allow you to expand your business without any barrier.
Food delivery apps are gaining massive attention because they are win-win for all parties involved. Consumers can order food online without any extra effort, while restaurants can earn extra revenue and increase their profits.
Be There on Google Maps
If you are still new to digital restaurant marketing, you might be unaware of what benefits Google My Business offers to restaurants. This listing will allow business owners to add a long description, provide an option for receiving reviews, post any content, and restaurant's contact details. Moreover, customers can also post pictures and share reviews.
Restaurant business owners can include their contact details such as website and application link, address, open-close hours, phone number, and other related information. Some restaurants see a significant increase in online ordering when they list themselves on Google My Business.
Rock On Social Media
When we talk about digital marketing, social media is perhaps what most business owners think of. Social media is an important and necessary part of online marketing because half of the population today is using social media. More than 65% of restaurant owners admit they use social media to stay engaged with customers.
You need to create and maintain a strong profile on social media sites such as Facebook, Instagram, Twitter, etc., as it is one of the most effective ways to build strong relations with customers. Post-high-quality pictures, informative content, reply to user's comments, all activities create a positive impact and establish a unique brand.
Encourage Yelp Reviews
You need to create a profile and keep an eye on any review sites as a customer can collect information as well as read reviews of your restaurant. There are many popular review sites, such as:
Yelp
Trip Advisor
Zomato
Open Table
Foursquare
Fill out your profile on the above sites by adding opening-closing hours, location, and menus. Try to react positively to negative comments by resolving issues.
Be Engaged in Your Community
Well, we know that the Internet has made the world smaller and everyone is trying brick-and-mortar techniques to build a strong online profile but don't forget to look into your backyards.
Restaurant businesses rely on local customers, just like any other business. Announce special offers for regular people and provide them with some extra perks ( for instance, Happy Hours for local customers on weekends). It will foster customer loyalty and boost customer retention ratio.
Let's Make Restaurant's Online Presence Strong
Digital marketing is an important part of the growth of any restaurant business. It is high time to take advantage of the above-said strategies and watch your customer base grow, your online ordering rates soar, and the number of positive reviews comes in.
It's time to kick off! Satisfy your longing for restaurant business with the best digital marketing strategies.