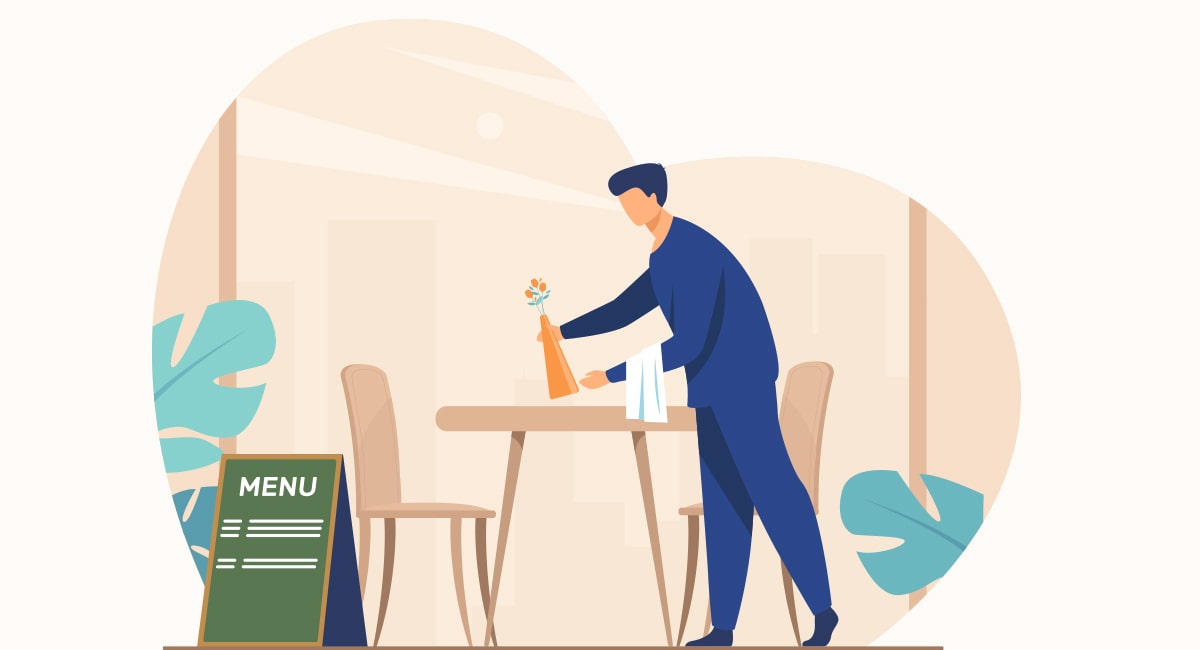 The businesses have been hampered a lot due to the economic crisis earlier and later due to the covid outbreak. The food and restaurant business was booming, and every new day, there was a new player that joined the market. The market condition became stiff because of the rise in the competition. Additionally, the pandemic of covid came in as the worst-case scenario for the food business. Seeing all these circumstances, it is clear that there was nothing fair with the food and restaurant business.
Thankfully, the business world is reopening, taking baby steps, but the important thing here is that it is getting reopened. The restaurant and food business is also getting reopened, which is good news for food lovers and business owners. Thus, it is essential to plan the reopening for the restaurants by anticipating few changes and new normal stuff. It will make sense if you plan things before reopen restaurant rather than diving into the market being clueless. There are certain essential factors and elements to clear to reopen your restaurant.
There are few arrangements to be made, and some of the traditional approaches needed to be transformed using the modern approaches. The conventional approach won't offer much scope and has its limitations. Also, reopening post-pandemic the safety of the users will be the primary concern for owners, and they need to adapt to modern solutions. The restaurant business's reopening has been a concern for business people, and they need to analyze different parameters and accordingly plan and execute things.
What Problems Can Be Faced While Reopening A Restaurant?
The reopening of the restaurant business isn't the issue, but the actual testing element is the response from the audiences. Audiences are the ones where everything is dependent on when you are reopening the business. No one can't judge how audiences will respond, especially after the pandemic situation. They might have a fear of getting infected with the covid, and thus, they might still avoid moving out where more people gather.
The audience's safety is the major problem while reopening the restaurants. Also, there are restrictions on gathering more people, and because of that, no more people are allowed in their dine-in facilities, and there will be a cut-off in the workforce and staff members. Thus, these were some of the significant problems that restaurateurs will face.
Customers and workforces safety
Government restrictions and rules
Lack of safety measurement tools
Unawareness about public responses
Planning on how to reopen your restaurant
What Are The Solutions You Need To Find For Reopening Your Restaurant?
The first solution should be made to find preventive tips to ensure the safety of the customers. It is essential to find the solutions that will be beneficial for your business's sufficient growth once it gets started. The selection is to be made on finding the targeted areas and promoting your restaurant business in those areas. The restaurant owners can implement some creative approach that ensures the safety of customers as well as their business also get increased. There may be chances that people won't choose the dine-in option looking at the circumstances. You need to be prepared for each and every scenario. Proper guidance and training for safety purposes to the workforces are required.
Solutions for attracting customers
Accurate precautions and safety measures
Sales boosting strategies
Plan Your Restaurant Reopen
You should know how to reopen your restaurant, and you can know it by effectively planning the reopening. The planning involves the number of workforces, menu, restricted dine-in facilities, safety measures, etc., and its execution. You can check the government rules and limitations for deciding the number of people who can work for your restaurant. You know your specialties and also know what people would love to eat and then choose the menus. A proposed safety measure on disinfecting surfaces, hand sanitization, etc., should be used to ensure safety for both you and your customers. A proper arrangement for social distancing should be made when reopening the restaurant so that you can avoid a breach of protocols.
Ensure Safety Of Food And Inside Environment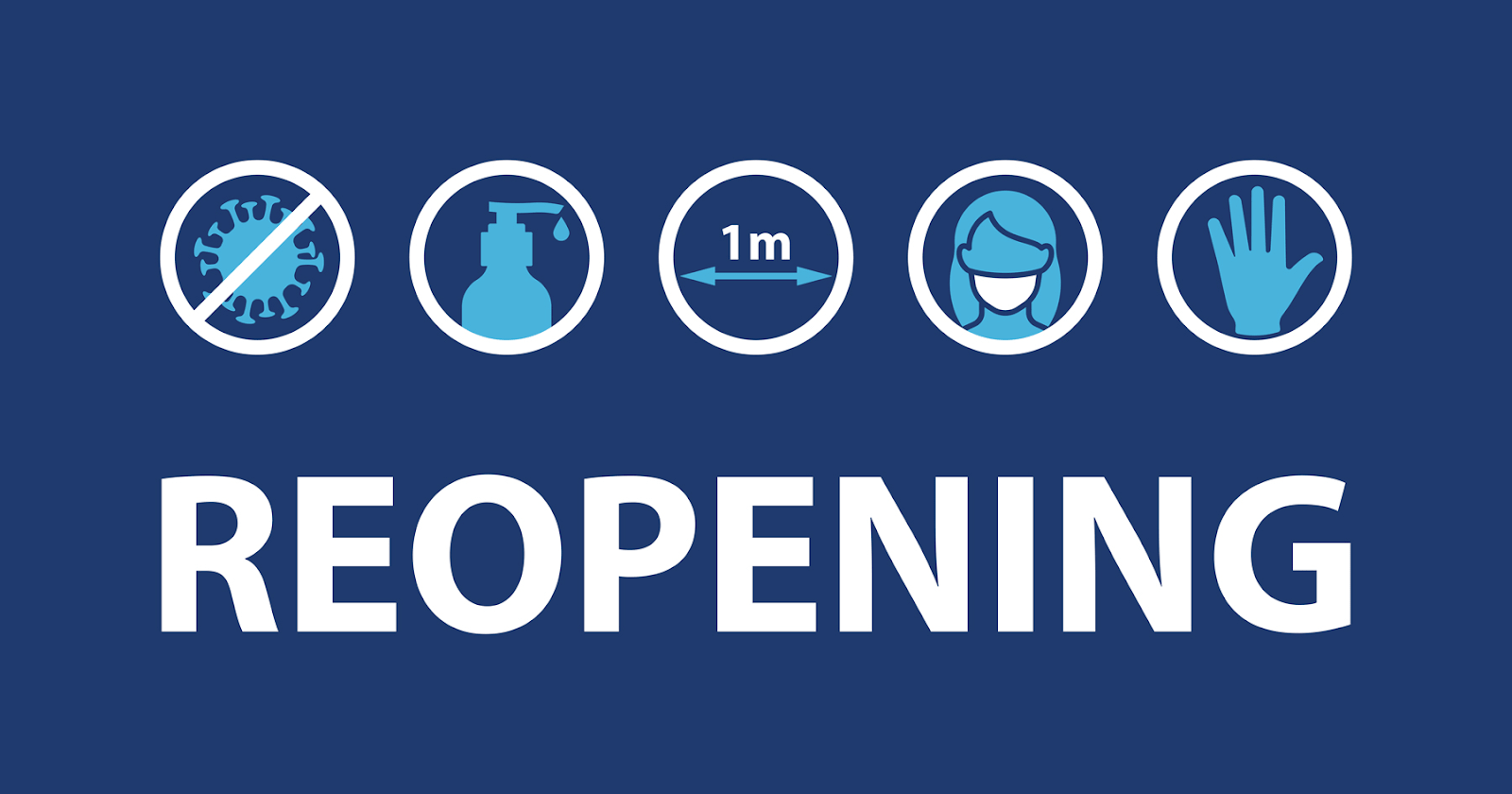 Food safety is also one of the concerns that should be considered seeing the circumstances, and with such an outbreak, it needs to be taken care of more as earlier food safety was paramount. Now food safety is essential, but the environment in which the food is stored or prepared also needs to be safe. In such cases, the food's safety standards will increase more, which is very beneficial. The source from which the food items and groceries you receive should be trustworthy, and you should decide whether it is taking safety parameters seriously or not. Thus, ensure food safety with utmost priority when reopening the restaurant.
Guide your chef and cooking team for safety measures
Maintain kitchen safety by frequent disinfecting
Safety of food and storage
Frequent hand sanitization and disinfection of hotspot areas
Personal Hygiene and care
Start Doorstep Delivery Service When Reopening
The doorstep delivery service of food will eliminate the risk of social distancing and many other restrictive problems that the people in business were facing. The dilemma of how to reopen your restaurant will be solved effectively by starting doorstep food delivery. The owners can implement e-delivery solutions for executing the delivery service. The approach of delivery solutions will help you cover more areas beyond your targeted areas, and that will be good when you are reopening your business and want to generate more orders to get your business back on track. The users will be relieved that they won't need to visit and dine-in to eat their favorite food and instead get its delivery at their doorstep. The approach of delivery service has many benefits to the food business owners as it is trending these days.
Customers can remain at their home feeling safe and enjoy food
A restaurateur can target more areas
Ease of doing business
Eliminate the need for a dine-in facility
Can drive restaurant business back on track easily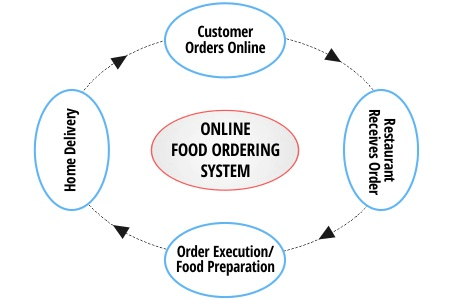 Use Technology For Delivery Solutions
The restaurant business can reopen its business by adopting the concept of food delivery, and for that, they can use technology solutions by offering online delivery of food to people. You need to find a restaurant delivery app builder to get your digital system to start handling orders online for your online food delivery service. The digital systems are very effective in managing the delivery solutions. It will leverage the restaurant business to get more food orders and can hassle-free get their business back on track. How to reopen your restaurant should no more be questioned by implementing the technological solutions in your business. These solutions require the boosting element in your restaurant business when you are reopening, and the successful implementation will lead to a massive impact on your food business.
Hassle-free delivery operations
Automate your business
Effective business growth by creating more scope
Good customer service
Efficient business handling
Start Accepting Online Payments
Digital payments are beneficial to people these days as they can pay for their food hassle-free without any contact, which is good. People are already enjoying the perks of online payments, and it is very safe and reliable. For delivery solutions also you can accept payments online. The idea of online payments will be very fruitful for the business as you can regain your customers' trust because of the efforts you are making to maximize their safety. People also find the digital solutions very comprehensive as they do not need to arrange cash and can conveniently pay for it without worrying much about it.
Easy and quick payments
Don't worry about change
Secured and reliable
Offer Online Reservations
The restaurant owners can offer new features to consumers by providing a reservation system for table booking online. The customers can book their table hassle-free at their convenience. With the restrictions have increased, restaurant owners are forced to cut down their dine-in facilities, practicing social distancing. With such a less dine-in facility, the customers can quickly secure their table by booking it online, which will fascinate them. The customers do not need to wait outside waiting for their table and instead easily get their table when they reach, which is suitable for their safety. Thus, this solution will also help you clear your dilemma on how to reopen your restaurant.
Not To Forget Promotions And Marketing
After all the hard work and planning and execution, you should not forget to promote your business, especially when you are reopening it. Promoting and marketing will help people know that you are back in the business again and ready to serve people delicious food with utmost safety. There are many ways and creative approaches in promoting and marketing the restaurant, which will attract the people to enjoy the food from your place. This is the final step where you can achieve your aim and target efficiently, and you should apply efforts in it to ensure the successful reopening of your eatery business. You can provide rewards and offers to customers to attract them to use your food service. All things are in your hand, and you can strategize and attract people towards you and bring your business back on track.
From planning to execution to hassle-free business operation, each and everything is mandatory when reopening a business. It is the second opportunity you have gotten, and you need to be bang on with your ideas and impressions to attract audiences and increase your business. The restaurant business has been very fruitful with technology solutions like online delivery and reservation systems. The online food delivery service has gotten immensely popular in recent times, which has boosted the food business effectively. If we look at the stats, the food delivery market size has reached US$151,526 Million worldwide, which suggests how big it is in its current state. The restaurant business's future lies in these digital solutions, and it is high time you should consider them for business growth.
Conclusion
The restaurant business is currently reopening and finding ways to get back on track and to achieve success. There should be proper execution for ensuring the successful reopening of your restaurant. It is essential to ensure customers' safety and let them know what standards you are following for it. Try new approaches and solutions that are impactful, which will help the effective and successful execution of reopening your restaurant.