Strategies to Broach Popularity With Uber Clone in Taxi Industry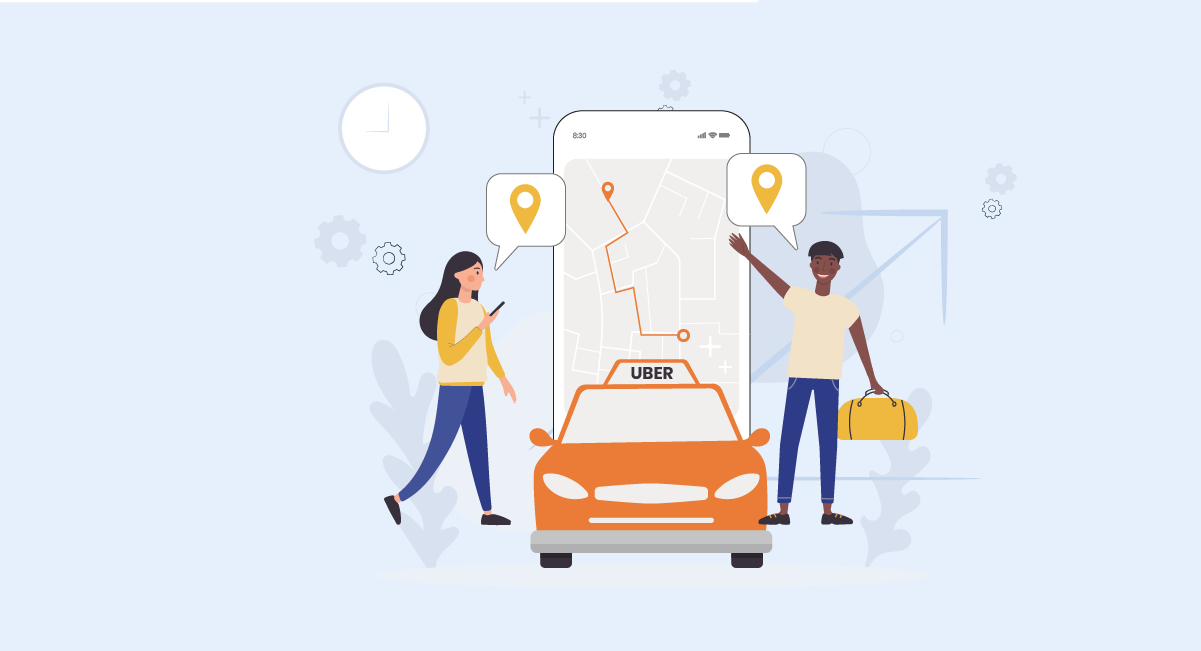 In the past few years, the landscape of the taxi industry has altered completely. All credits to the Uber clone app that allows entrepreneurs to leverage a platform for riders to book taxis right away. People get the compensation in price, save their time, and all is so convenient. For entrepreneurs, it's never too late to jump into the on-demand transportation industry. Not just because it is so popular among Gen Z, but also because it is worth the investment for many other reasons too.
Even if we look at the later scene of the taxi booking business, the statistics and growth predictions are mind-blowing, tempting to entrepreneurs and notifying them – It's not late yet! Moreover, taxi booking businesses are also now a lot more than just it sounds. And that is so because each taxi-hailing business has to have the edge over its competitors. So we will be exploring some really workable strategies for launching an app like Uber and gaining massive popularity.
List of Workable Strategies For Broach Popularity in Taxi Industry
Here is the list of some whooping strategies for entrepreneurs who would get a lot helped as we have derived it from analyzing the competitors.
Proper Route Tracking
Users should track the taxi with the live status of the drivers through the integrated map in the app. It gives a lively experience to the users about the services they are seeking from a business. Riders can book a taxi, and when the ride is accepted, it is tracked on the map and gets updated until they are stopped at their desired location. This function connects the users and drivers efficiently and aids in reaching their destination accurately.
Real-time Features
In any application, the real-time feature is essential. And when it comes to taxi booking apps, it is more than that. Users have to get info about their taxi booking status in real-time which increases engagement between drivers and riders. Also, it also empowers to connect the users with other applications like messaging, social media apps, and sometimes sharing locations. It also affects the efficacy of the order status, notifications within the app, messaging, streaming, etc.
Fare Estimation
Estimation before final booking of the rise is one of the enticing features that users would want. It assures them of the transparency of their services; they can cross-check on the relevancy and accuracy of the taxi fare, and so on. Also, after the ride is complete, the riders would get a complete invoice if the ride, including all charges and tax, if applied.
Best Offers and Referral Campaigns
Offers always work! Allow your customers perks on referral code, which will also lead you to gain more customers and retain the ones that are already in. Also, promo offers are one popular way to entice users. Get some exciting offers frequently to them, and there is no way they will be backing off. A reward program is also what is a profitable method a business could execute. Uber had a really enticing reward program that worked pretty well for them.
Wallet System
Eliminating users' effort is what the taxi app aims to do, then why not even in the payment method? Electronic wallets are one the useful thing a user would likely have. That way, they don't have to move to other apps for payments. They can get managed within the app. Users can link any of their bank details to the e-wallet, and they can get just like pay through it.
Payment Options
Ensure to have more than one payment method; users can choose a method and pay with their trustworthy and secure method. They will be swift, convenient, and professional from a business perspective for a customer. The last significant benefit of presenting varied online payment methods is the credibility it lends to your business.
Feedback Systems for Quality Control
Feedback from customers would allow knowing the quality of the services offered and also what level they are expecting. It will ensure the drivers and an entire business improvise their methods, maintaining transparency and thus enabling to give good quality services.
Chat and Call Masking With Drivers
Customers can chat with drivers within the app to know about their status or any such reasons. Also, the call masking option is a reliable option for the customers to contact as they don't have to reveal their contact details to the drivers and vice versa. This would maintain the privacy of both of them.
Let's Get Popular Together!
It seems there is a lot left – to do more and tap into new areas of business as we look at the changing ride-hailing statistics around the globe. So performing to gain popularity for a transportation business is important. The above-mentioned tips or strategies ensure gain hype in the transportation industry. Well, first, you have to start with establishing a platform with the help of a technology partner to get a perfectly crafted platform where you can also implement these strategies. Elluminati Inc is here to help you get the right platform.