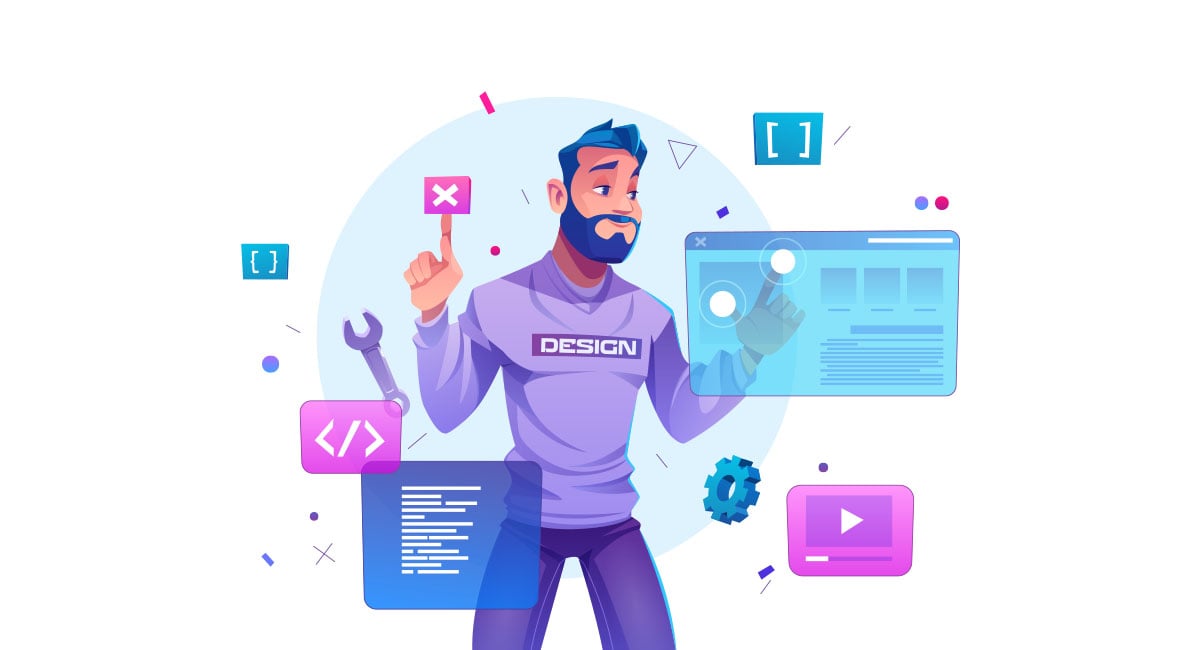 Internet users are growing rapidly than ever before. As per Statista, in the year 2019, there were more than 4.13 billion internet users. Internet users are growing rapidly than ever before. According to Statista, there were more than 4.13 billion internet users. Considering this figure, leading marketers claimed that "if you are not on the web, you don't exist." In today's digital world, this proverb fits well. Digitization and advanced technologies have transformed the face of many businesses, including the restaurant industry. But many entrepreneurs are in a dilemma as they are not familiar with the ongoing trend, this is why here we have outlined restaurant website design tips that enable them to sell more. The increasing trend of digital ordering has forced food business owners to make their online presence strong. Having a website is a need in today's connected world.
Whether you are running a small restaurant or a large, user-friendly website is a must-have and attractive way to reach out to your audience at every corner of the world. These days, the restaurant industry is desperately shifting towards high-end technology, and entrepreneurs are not allowed to ignore the fact that having an attractive website upscales their food business in the market.
If you want to uplift your restaurant business in today's highly competitive market, having a mobile-friendly website is a prerequisite. A website creates brand awareness among a huge audience and acts as a backbone of revenue generation for your food business.
Does Your Restaurant Need To Have An Appealing Website?
In this modern world, having a website for your restaurant business is the priority. The website has greater importance, but in terms of your restaurant business, it leaves a positive impact on your consumers. No doubt, it can raise your business's sales and build a brand reputation on the web.
"Why does your restaurant business need to have a website"?
If you are engaged with the restaurant business, this thought has perhaps crossed your mind because you have not realized yet what kind of benefits you could get from a website. Just because "everybody is doing it" does not mean you also have to build a website.
But if you want to stay ahead in the competition in the 21st century, you should have a beautiful website that helps you stay connected with customers and notify them about deals, events, and much more. By developing a website for restaurant business, you will keep up with the competition, increase your exposure, and establish strong relations with consumers.
Still not convinced? Here are several tangible reasons why your restaurant business needs an appealing website.
Online presence help you tell your brand's story
Website drives customer loyalty
Strengthen your brand reputation
Will bring new customers
Makes online ordering and booking easy
Expands business without any geolocation barrier
These days, people seek social proof before they visit any place, and what could be better than having a website of your restaurant that allows users to surf the menu, make a reservation without any trouble.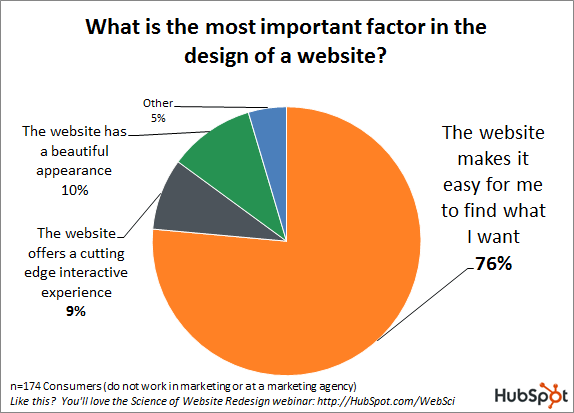 As per Hubspot's pie chart, you can see that more than 75% of users find it easy to get info from the website rather than using any other medium. It also keeps the cost down and protects your food business against unpredictable situations such as the Corona outbreak. To mitigate such serious issues, restaurant owners have developed an online ordering system that allows users to place an order and get it delivered in no time.
Explore Tips To Create Beautiful Restaurant Website Design
For many users, your restaurant website will be the first point of interaction. Therefore, it should be designed well with all the modern features. It is the best way to attract new customers and retain old ones. In today's blog post, we will share the best tips to create a website for your restaurant business that gives you the opportunity to get online orders, increase online visibility and grow your business from the bottom line.
Target Audience
Before getting started with a restaurant business website, it is crucial to understand your target audience. Here location plays a major part. The location will give your great insight into the type of audience you will attract.
For instance, if your restaurant is located near a school or college, you might attract lots of students and a younger audience. In that case, your website should look cool and decent. You are also advised to check the restaurant's surroundings to access its customer base, their age group, and lastly, their preferences to decide upon a target audience.
Once you are done with the target audience, you can choose them and proceed further.
Pick a Minimalistic Theme
"Less Is Still More."
The minimalistic design approach is gaining popularity since the usage of smartphones is increasing. Today, more and more brand owners opt for a minimalist web design approach as it reaps many benefits. According to this principle, simplicity and ease of access should be your main priority while designing a restaurant website.
It means your website theme should be simple yet appealing to users. If the user easily does not find what they are searching for in a couple of clicks, they will redirect to other options. This will leave a negative impact on your user's mind, and you may lose potential clients.
Minimalist web design offers several advantages such as,
Easy navigation
Improve site readability
Express professionalism
SEO friendly
Reduce site loading time
Every good restaurant website should have modern elements such as a home page, menu, about us, online ordering page, and contact form with Google Map integration. It is equally important to create all pages with quality content because the absence of any of those pages will never make your website attractive.
Easy Navigation
Usability is the most important factor you need to consider while designing a restaurant website. Your site needs easy navigation and good structure to find each and every piece of information easily.
Your website's main structure should include pages like homepage, menu, about us, and a contact form. A nicely structured menu is a must. Customers have to find all the information in a moment. Along with this, you should also include other elements that are important and give easy access to users.
Furthermore, if you are using an online food ordering platform, make sure you have built a separate webpage and digital menu with all the necessary information.
Create Content
You need to plan out in advance what type of content you want to provide your visitors. You need to add content based on the pages.
For instance, your homepage is your first chance to grab user attention. This section should be clean and uncluttered. Try to provide all the information about your restaurant business such as name, logo, services you provide, catchy headlines, testimonials, etc. These thighs will make your home page more dynamic and keep users hooked with the website.
Based on that, you can plan out content for the rest of the pages. Make sure your menu page is designed in a way that is clear and intuitive.
Create a Digital Menu
It would be good enough to upload your offline menu as your digital menu. This will give smartphone users the ability to easily read items properly. When people are surfing any restaurant's website, the very first thing they love to do is explore the menu. Therefore, you need to provide them with a digital menu in the form of PDF or JPEG. This would be easy for consumers to download on their smartphones.
With the designer's help, you can create an attractive online ordering menu for your restaurant website. Don't forget to use stunning images of your popular food items along with the prices.
Digital Ordering Options
The trend of online food ordering has skyrocketed in the last couple of years, and this trend will not feed soon. More than 60% of consumers prefer online food ordering and place orders at least once a week. If you lack a digital ordering system, you are surely missing a significant chunk of opportunity.
orders at least once a week. If you lack a digital ordering system, you are surely missing a significant chunk of opportunity.
Food delivery apps such as Zomato, GrubHub, Postmates are popular third-party delivery options, but it would be fair enough if you develop your own apps with cutting-edge technology that will attract consumers and allow you to better serve and promote to your diners.
Stay Sociable
Your restaurant website should be linked to all social media accounts but make sure you are keeping up with them updated with relevant posts and information. Your site visitors might want to share information or post with their friends and relatives. A social media plugin allows them to share your site's post. Eventually, it drives traffic to your website and increases brand visibility.
Social media platforms are the easiest way to connect with your consumers. It will increase the customer base and foster customer loyalty.
Bonus Tips
Use an attractive logo.
Optimize image and content for SEO
Choose the mobile-friendly template.
Add your restaurant to "Google My Business."
Add an easy-to-use contact form.
Open Up Pathways Of Success With These Restaurant Website Design Tips Type a message
Take into account above mentioned restaurant website design tips and improve your reputation and conversion rate. A mobile-friendly website is certain to drive more traffic because your customers are more likely to browse your website on their smartphones. Having a good UI/UX website is important as it leaves a unique impression of your brand and boosts profitability.