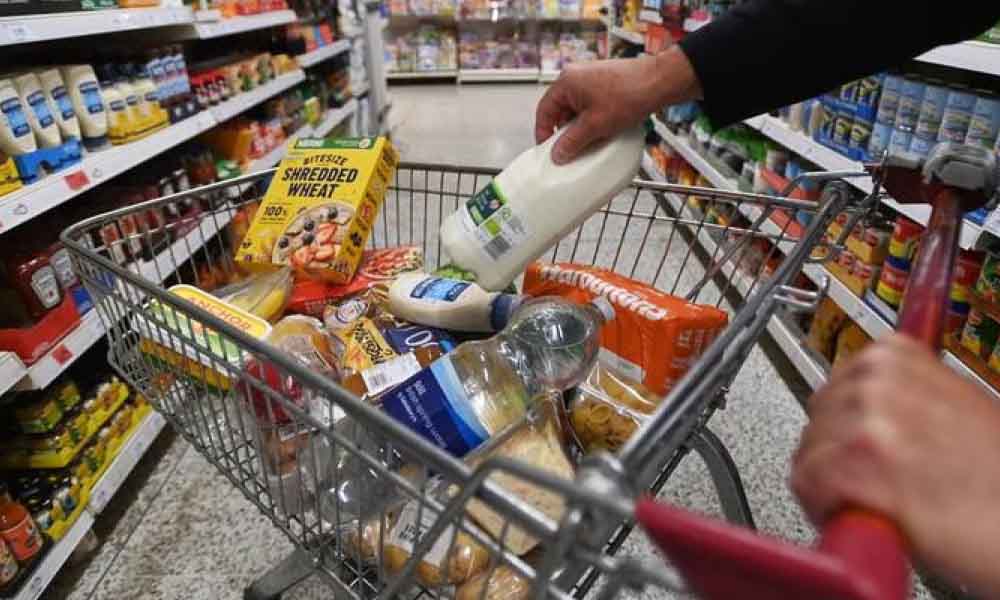 Changing consumer behavior, trade action, and competition has resulted in stagnant growth for dairy companies. The dairy market volume in 2019 was forecasted to reach around 225 metric tons, projected to grow to 234 metric tons by the end of 2021.
Dairy is undoubtedly a ubiquitous part of our day-to-day life and is ever-present in packaged goods and foodservice, whether as a final product. Due to dairy and grocery delivery evolution, transform your sustenance delivery business with a fully-featured BBdaily clone platform. Want to know more about what it is? keep reading to know everything about BBdaily, check its business and revenue model right away.
It's a critical input for iconic products like a Cheese pizza or any other packaged goods. Given its intrinsic presence, dairy is a microcosm of the delivery industry, with the changing preferences of dairy consumers mainly influenced by the trends impacting the broader food sector.
The global dairy products market is segmented by various products covering milk, butter, milk powder, cheese, whey protein, and many other dairy products. Liquid milk is the primary dairy product, and the demand for it is increasing, surging with the living standards of the consumers and rising health consciousness.
Infants are the primary promoters of the milk market in the form of baby milk and infant formula. The global market for infant nutrition is forecasted to reach around 2.5 million tons in 2017 and likely to observe a 7% growth rate in the next decade. The increasing supply of milk is supporting the growth in the segment. Due to the rising popularity of the grocery and dairy product market, many businesses have jumped into it, seeking a development company's support to take their business to newer heights.
BigBasket is a preeminent online grocery store and shopping app in India that allows its users to shop for your daily needs without the need to step out of their homes. The BigBasket coupons and offers have redefined grocery shopping with fantastic discounts that help individuals save significantly on their purchase. Now, BigBasket forays into the micro delivery segment with the new acquisition of two milk delivery startups, Morning Cart and RainCan, The grocery delivery giant acquired a controlling stake in a vending machine Kwik24 to launch BBdaily.
You can also invest in a BBdaily clone platform without wasting more time and money. Elluminati Inc is here to help you out; if you seek outstanding development service, classify your platform requirements. We assure you to deliver an excellent tech stack that caters to all your business needs. A dedicated solution will help you to manage and control all the activities accurately, ensuring your business expansion in no time.
What is BBdaily?
The company has enduringly branded the milk delivery offered by grocery delivery giant BigBasket as BBdaily. It's a subscription service that lets you order milk and many other regular essentials the previous night. The company ensures to deliver the items to them the next morning. The BigBasket coupons make the traditional shopping experience a modest one.
Now you don't have to rush to dairies, and then, you can start your day with BBdaily by BigBasket. The platform makes it more accessible for customers to get groceries and fresh milk delivered right to their place. Today, BBdaily has successfully established its presence across 10 Indian cities, including Chennai, Bangalore, Mumbai, Hyderabad, Gurgaon, Pune, Noida, Delhi, Ahmedabad, and Kolkata.
Download the BBdaily app from the Google play store or Apple app store, recharge the wallet, and start buying. Order groceries and milk by 10:00 PM and get it delivered to your doorsteps before 8:00 AM the next day. Online grocery BigBasket has acquired three startups to foray into milk product delivery and intelligent vending machines, certain months after raising $300 million from Alibaba and many other investors. BigBasket has acquired 100% stakes in milk delivery startups Morning Cart and RainCan. The online grocery startup has also acquired milk delivery app DailyNinja for rd 48 crores.
How does BBdaily Works?
To leverage the convenient and super fast services offered by BBdaily, users must register themself to the community where they are living presently. Moreover, if the platform doesn't show the apartment or society, users can get in touch with customer care, helping customers get their society and apartment listed. Once the community is listed, users can easily avail of BBdaily services.
After installing the solution stack, you have to register a society where it presently functions. They can place their order for milk or groceries by 10 PM and get their product delivered by 8 AM without any significant issues. The platform makes it easier for them to get everything delivered right at their place.
And if you want to launch a platform similar to BBdaily, you must understand the complete flow helping you know how the platform operates to cater to your business needs. Explore exclusive app graphical visuals right away, providing you deep insight into the tech stack's operational process.
BBdaily Business Model: Explore to Know Everything About E-grocery Players
Nielsen report shows that more than one-fourth of consumers prefer to purchase groceries online, while about 55% of respondents say they are willing to buy in the future. Undoubtedly, online grocery sales are expanding dramatically at a 21% compound annual growth rate, which is almost seven times faster than grocery sales.
Most business entrepreneurs are stepping in to invest in advanced tech solutions that address all their business needs and requirements efficiently. They aim to craft BBdaily clone app ,to , which operates on a fantastic business model, just like the grocery delivery Instacart; check the complete business model to understand the workflow better.
The business model is a combo of the Uber model and airbnb model. Dive into to understand how the BBdaily operates to offer a fantastic experience to customers. Like other aggregators' business models, the BBdaily business model also consists of vital segments; check all of them to know how the platform benefits customers, vendors, and delivery providers.
Users:
Users can order dairy products from the platform from the app.

They are also allowed to use a web-based interface on laptops, tablets, or desktops as per their preference.

Users are allowed to pay the amount using multiple payment options.
Delivery Providers:
The provider gets notified about the placed order.

They pick the order from vendors and deliver them to customers' places.

Besides basic earnings, they can be made from customer deliveries.
Stores:
BBdaily has partnered with numerous vendors in the cities

Stores can leverage income through online sales

Ensures to improve business reach by satisfying customers demand
Value Proposition:
Dedicated workers

Huge investor base

Accurate delivery services

Collaboration with end number of vendors
Expense of BBdaily
There are numerous expenses that the company makes to keep business operational. The expense includes:
Technological set-up & maintenance cost

Advertising costs

Employee salaries

Shoppers payments
BBdaily Revenue Model: Check How a Business Giant Makes Money?
MyWebGrocer data discovered that around 93% of online grocery orders include dairy products, while online sales for the dairy category have increased by 14.3%. The dairy category constitutes about 12% of MyWebGrocer e-commerce sales, with cheese experiencing growth of 16.2%. Additionally, dairy providers have significant opportunities to generate massive ROI for their business through online sales.
You can follow different revenue strategies to generate revenue for your dairy and grocery product delivery business. Check the list to know how you can create more revenue for your business quickly. You can follow the money-generating strategies such as:
Subscription Fees

Registration Fees

Delivery Charges

Advertising Charges
How Much It Cost to Make a Build BBdaily Clone?
Nowadays, significant opportunities exist for dairy businesses to build revenue and customer loyalty through various online channels. Hence, more and more entrepreneurs are thinking of starting online grocery businesses because demand for essentials and dairy product shopping continues to increase exponentially. The primary reason behind it is that dairy items are staple in almost every person's diet these days. Thus developing the BBdaily clone can prove to be a beneficial option for any individual.
Today the end number of people aims to buy a dairy product and groceries online either from your platform or your competitors. As online grocery and dairy gains traction, it's for brands to acknowledge creating their presence online. But they need to understand that the development cost varies on different factors such as:
App design

Platform selection

Features include

The complexity of the solution stack
Many other factors affect the development cost to a great extent. Get in touch with our team to know how we assure you to offer a fantastic solution at a pocket-friendly price. The tech stack integrated with every feature and functionality makes it relatively more straightforward for you to manage all the business activities.
Milking the Opportunity with BBdaily: Learn How it Helps to Get Essential Delivery Business
According to the Food & Agriculture Organization of the United Nations statistics, global milk production has witnessed a growth of 58% during the last decades and reached about 828 million tons in 2017. In most countries, including highly populous China and India, milk is considered a significant part of the healthy dietary protocol. Liquid milk accounts for above 90% of the demand for dairy products in rural areas and about 85% in India's urban areas.
Hypermarkets and supermarkets evolved as the largest sales channel for dairy products, about 50% of share in terms of sales value at the end of 2018. The growing retail sales of dairy and grocery products in Asian countries to the 'go to the retail market' strategy is estimated to retail stores is motivating the revenue of the hypermarkets and supermarkets. Looking at the growing market, it becomes vital for a business to craft a fantastic solution to cater to the customers' growing demand. By considering a similar app like BBdaily, you can indeed leverage numerous advantages such as:
Business and customers base expansion

More returning customers

Drive more sales and ROI
Expansion Plan of BBdaily Delivery Network: How it Ensures Business Survival?
BBdaily ensures to offer an extensive range of products to customers starting from dairy, groceries to personal care. It also enables users with essentials, households, and cleaning items. An individual can also get their breakfast cereals, snacks, beverages, and much more delivered at the doorsteps using the BBdaily platform.
Have you ever come across the pet food delivered to your doorsteps regularly? The platform BBdaily does it too. The platform offers a wide variety of pet care products and other products that helps you complete your to-do list hassle-free. Businesses can invest in a similar platform that gives them unique modules to handle their delivery business. Our e-delivery solution is integrated with all essential modules and features, making it easier for you to address growing customers' demand.