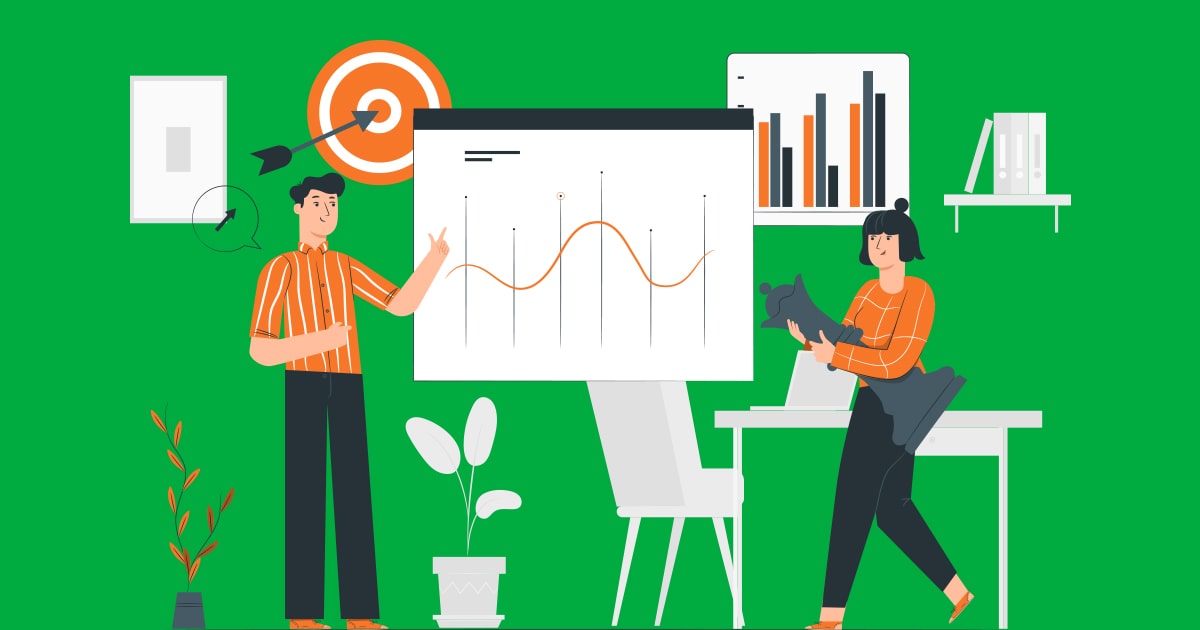 The changing era has changed the way people complete their day to day work. The need for online grocery shopping has rapidly increased in the past few decades, which has given rise to on-demand grocery delivery and ordering platforms like Instacart. Learn a complete guide to know how does Instacart make money, how it works, and instacart business model workflow.
Online growing sales is the primary target of grocery businesses. They are planning effective strategies to develop an online store to boost customer satisfaction and selling at the same time. It is found that grocery spending is increasing rapidly; online sales will triple and reach around $74 billion by 2023. Grocery businesses have to understand that convenience is the key driver for increasing online grocery sales. The demand for on-demand grocery business will increase much higher as numerous digital natives are demanding to have digital grocery services. And yes stepping into the online grocery business is not that tough as it seems. Have a glance at E-Delivery and see how your dream business could be set up in a few hours. It is essential to do because More than one-third of people prefer to shop for groceries online; this number is estimated to increase in the future. There is no such individual who doesn't expect to take advantage of this opportunity of getting delivery right at their place.
Know How Does Instacart Works?
Instacart mainly focuses on an economy-based business model. It provides on-demand grocery delivery to customers by connecting them with local grocery stores. It provides a platform for grocery stores to represent and sell the product available at their stores. Customers can install the app on their phone and explore the list of grocery stores offering on-demand grocery delivery. They can search for products, set quality they want to purchase, confirm the order, and make payment through on-demand grocery delivery and ordering platforms. The shoppers are considered independent contractors who receive the order without stepping out to purchase the items that they want. Instacart charges delivery fees and service charges from the grocery stores on each request.
Timeline & Funding History of Instacart: Check Everything About the Grocery Delivery Platform Here!
Instacart is an American company that provides a grocery pick up and delivery service in Canada and the U.S. and has headquarters in San Francisco. Serial entrepreneur Apoorva Mehta founded Instacart in 2012 initially in San Francisco, later in 2016 the company announced its expansion news in different zones in Illinois, North Chicago, and many more. The company later successfully entered into an agreement with Loblaw to expand its business in Canada in 2017.
Instacart begins delivery from selected Loblaw Companies, T&T Supermarket locations, and Real Canadian Superstore in Toronto and Vancouver. It delivered groceries on-demand from the partnered stores in more than 16 Canadian markets. Later the company added service from Staples Canada, Walmart Canada stores, and M&M Food Market in the same period to offer excellent service to its users.
In 2018, Instacart acquired Toronto-based Unata for $65 million; it charges a 5% service fee on all orders. It then announced national expansions with Sprouts Farmers Market, Kroger, Costco, Aldi, Sam's Club, Publix, The Fresh Market, Lunds & Byerlys, and many more. The company announced a national expansion of pickup, where users themselves pick up their pre-packaged orders from the stores. Further in 2019, Instacart expanded its alcohol delivery service in the U.S. and became the most significant online pickup and delivery marketplace for alcohol delivery in the U.S. As of December 2019, the company partnered with more than 30 new alcohol shops in more than 20 States.
Instacart hired more than 300,000 workers from mid-March to April 2020 to meet the surge in demand for deliveries during the COVID-19 spread. The company introduced a contactless delivery option, including safety kits, guidelines for shoppers, and new sick leave policies. Instacart provided the safety kits to the workers. Currently, Instacart is offering its service in 5,500 cities in approximately 50 U.S. states. It has a partnership with more than 350 retailers in the Canadian provinces, including 25,000 grocery stores. The company undoubtedly has a considerable market share and a bright future in the online market.
Instacart Strategy
The Instacart business model is a combo of the Airbnb and Uber model. Explore the Instacart strategy to understand the fusion in a better manner. Like other business aggregators business models, the Instacart business model also consists of more than one segment. Explore to know which segments are included in the business model:
Users:
Users can order groceries from local grocery delivery stores from the app.
They can use a web-based interface on desktop, laptop, or tablets to place the order.
Users can schedule their order request and make payment online during check out.
Delivery Providers:
Delivery providers get notified about the customers' orders.
Providers stationed near grocery delivery stores ensure to save their time.
They pick the order from stores and deliver it to customer doorsteps.
Apart from the basic earning, they get the tip from customers on successful deliveries.
Stores:
Instacart has partnered with most of the superstores in cities.
Stores can earn massive revenue through online sales.
It helps them to enhance their business reach by satisfying the demand for more customers.
Instacart Business Model: Learn to Know its Working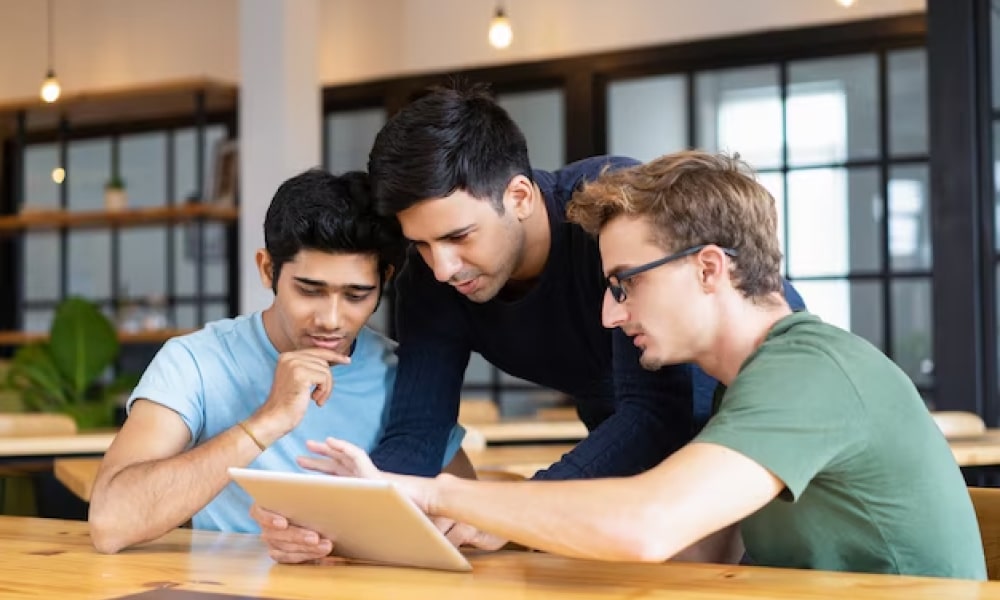 Instacart is one of the most favorite investing platforms for investors due to its stable business model and immense growth. The grocery delivery giant recently raised $600 million, which increased its valuation to $7.6 billion. Furthermore, the Statista report shows that approximately 85% of the United States household and around 70% of Canadian households prefer Instacart for grocery shopping. Forbes survey shows that Instacart has more than 500,000 customers and has raised around $2 billion in revenue. Average Instacart users use the grocery delivery app twice a month, and they spend approximately $95 per order. Instagram follows a highly scalable business model where delivery providers can offer their service free time to make money. At the same time, customers can save their time by getting the grocery delivered at their doorstep. Instacart business model is the fusion of the sharing, on-demand, e-commerce, subscription, and other business models of aggregators. It follows a simple flow as below:
Customers order the groceries on the Instacart app or website after exploring the list of stores available on the platform.
Grocery delivery stores receive notification about customer orders along with delivery instructions.
The delivery provider picks up the parcel and delivers it to customers' locations and earns in the form of commission and tip.
The primary reason for Instacart success is that it is not dependent on any inventory management. The company has a direct partnership with grocery stores. It mainly focuses on providing excellent grocery delivery service to customers, making it a leading platform in the competitive market.
Stay Up to Date in the Digital Ocean to Flourish
Curious to Know? Dig In Detail
Value Proposition
Collaboration with supermarkets
Dedicated workers
Freelancers and part-time workers
Huge investors base
Accurate delivery service
Expense of Instacart
There are many expenses which the company makes to keep their business operational all the time. This expense simply includes:
Technological set-up & maintenance costs
Marketing and advertising costs
Employee salaries
Payments to shoppers
Future of Instacart
Instacart is a leading threat for Google and Amazon, especially when it comes to grocery shopping. Its one-time delivery guarantee has made the grocery delivery platform the most preferred and robust solution in the Canada and United States market. With more than $1 Billion funding Instacart has no look back changes; it has numerous opportunities to cover in the market, ensuring a brighter future. Instacart has achieved one position and assured its name in America's most promising company. Getting inspired and amazed by the success of Instacart, many businesses are looking forward to developing an instacart like grocery delivery app script, helping them to cater to the needs of customers by delivering groceries on demand right at their doorsteps.
Summing It Up
Online grocery shopping is increasing due to the rising demand of customers. Nielson's study shows that one-fourth online shoppers are shopping for groceries online, while 55% are thinking of doing it in the future. And to cater to the demand of market grocery stores are taking their shops online with the support of an app development firm. A unique business plan and approach like Instacart can increase your business sustain changes in the competitive market. It is worth implementing the Instacart business model for starting the online delivery business. You can purchase ready to use an app like Instacart for a quick online grocery business launcher that also at a pocket-friendly price.