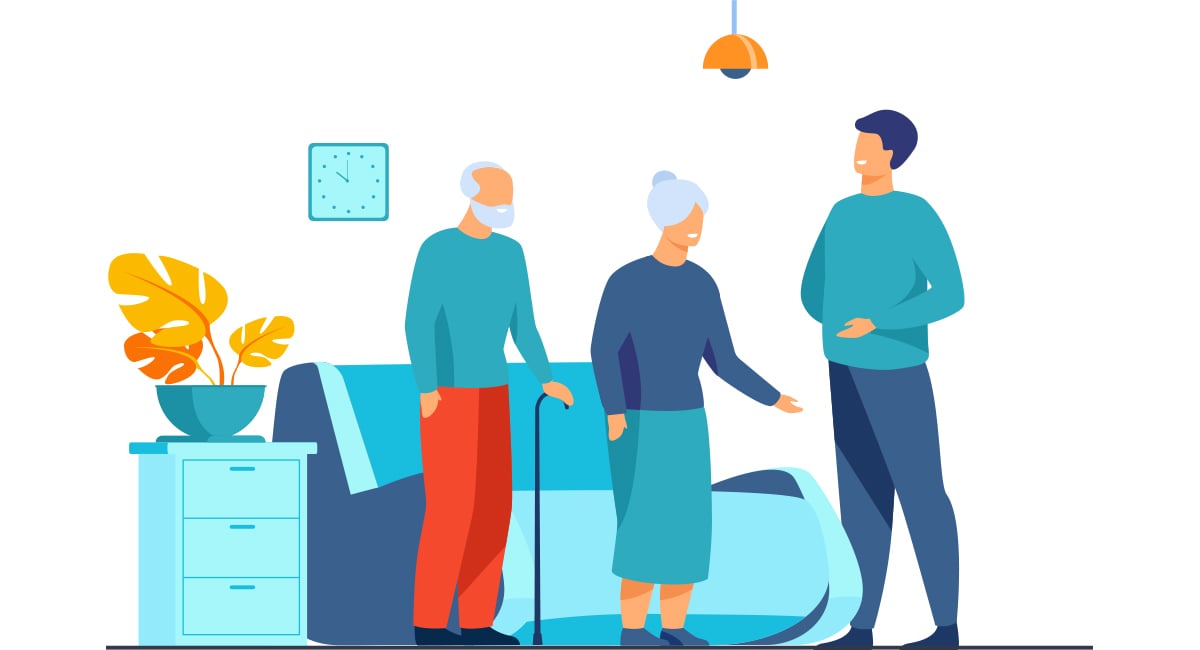 In a world where people live a digital life, there are really many apps available in the market. And the fact is most of the students and teenagers spend the whole day on their smartphones. However, some apps are in huge demand and useful. In this post, we are going to discuss how the Uber for Senior Citizen app is helpful to elders and how it works.
Seniors over 65 are among the fastest-growing age groups across the globe, but they are not served with proper solutions for care and companionship. This is the age group where elders need help with transportation and errands. Whereas they also want companionship to overcome loneliness.
For some seniors who feel loneliness or may not have their family members in their golden years, the app offers "grandkids-on-demand." This app aims to battle the impacts of loneliness and helps elderly people who want some help in transportation, errands, or just need a companion.
Papa App – Uber For Family : Linking Elders With Grandkids
A Miami-based startup called Papa provides a "grandkids on demand" service where they send college students or young people for companionship and transportation when they need it. Right now, Papa offers services across Florida, but they are about to expand its service to five more states within the next year.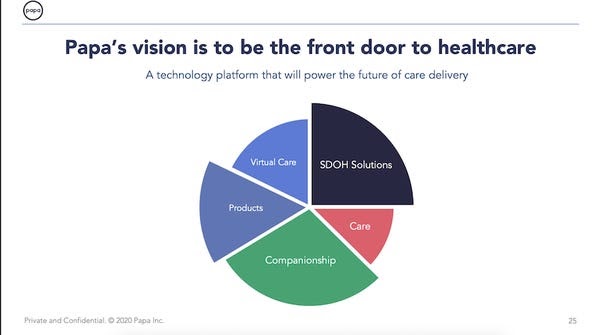 As per the report from Business Insider, with the help of technology, Papa is planning to offer more services such as care, companionship, and other services that help them. The platform works just like an Uber or any other on-demand app where they connect senior citizens with young adults willing to help and spend time with them.
In short, the main objective of this application is to reduce the generation gap between young and elderly age people. It would be beneficial for students also as they get paid for helping older people. Apart from providing seniors companionship, Papa is also taking more aged people to a medical store, helping them how to use social media and other household chores.
As per the recent report from The New York Times, students or young adults(known as Papa Pals) who offer companionship can earn between $11-$15 an hour for their services.
Who are Papa Pals
Papa Pals are co-operative, friendly college students who are registered with Papa to provide companionship service to senior citizens. More than 65% of Papa Pals are students and associated with medical-related studies. Before hiring them, Papa Pals are fully checked and also focus on their safety and security.
How Grandkids On-Demand App Works
Papa works on the same gig economy model as Postmates and Uber.
"Grandkids on-demand" service is getting huge attention, especially in the urban area. An app like Papa pairs seniors with companions and helpers. The aim of these apps is to connect seniors with young adults who can help them out and combat loneliness.
It follows a simple process. As part of the program, students or youngsters who are willing to spend time with elders and want to earn a few bucks can sign up and join Papa to be called their "pals."
Elders can place a request for pals within the app or website.
Pals visit their place, and they spend time with them either by helping them with regular work or taking them to hospitals or malls.
Once the job is done, elders can make a payment from the listed options.
Based on Pal's behavior and service, they can share reviews and provide feedback. It will help other people to book service.
But there are some rules and regulations which have to be fulfilled if anyone wants to join Papa. As per the report, more than 2000 applications they received from students and young adults, but only 6% hired as their hiring process is quite difficult. Along with background checks, they also conduct personality tests, do empathy tests, and hold other tests related to patience and behavior.
Essential Features To Integrate While Developing Uber For Senior Citizen App
As we have already discussed, an app like Papa follows a simple workflow. As you are developing this app for senior citizens, you need to integrate core features that enable elders to book Pal without trouble. Let's go through several core features that let senior citizens book an appointment with the just push of a button.
Easy Booking Options
As we have said earlier, your target audience for this app would be senior citizens. Hence, it would be great to offer easy booking options where they can request Pals without any trouble. You can also provide options like "book now" or "schedule." This feature enables them to schedule an appointment with their preferred Pal.
Moreover, they also need to enter the information for what they need Pal like for hanging out, chatting, medical visits, etc. Once you fulfill all this information, you can request for a Pal.
This is the key feature you have to integrate when you develop the Uber for Senior Citizen app.
Pal Search
Easy search options may increase the visibility of your on-demand grandkids app. Enable elders to see the pals nearby. To filter through the choices, you can also allow them to search by specialty, distance, cost per hour, etc. You can also mention details of each Pal, such as age, their hourly rate, their specialty, and reviews from previous seniors.
Easy Payment Options
Senior citizens are usually not that much tech-savvy, so it would be great to offer an easy payment system for your Uber for senior citizens app. Once a user is finished with requesting the Pal process, enable them to pay for their services. The payment process should be secure, easy, and fast. Ideally, your app, like Papa, should offer multiple payment options such as credit/ debit cards, PayPal, Stripe, Google Pay, Apple Pay, etc.
Ratings and Reviews
Every business cares for its customers as they are the backbone of any business. Any kind of feedback and rating from their customers helps them know the downside of their Uber for the Senior Citizen app. If your app is rated well then people keep using your app. Therefore, positive reviews and ratings increase your service's transparency and allow you to provide better customer experience.
How Much Does It Cost To Develop An Uber For Senior Citizen App?
If you are thinking of developing an On-demand grandparents app, make sure to consider all important aspects of it and take the needs of older people into account. The cost of Uber for the Senior Citizen app is based upon various factors such as the app's complexity, features, hourly rate, design, etc. if you want to build a scalable On-demand Grandkids application, you have to consider all these factors.
If you are unsure of where to start or to seek expert advice, Elluminati Inc will help you build an app like Papa and enable you to thrive in the fast-pacing modern technology world.
Why This Is The Golden Time To Invest In An App Like Uber for Citizens
Not only in the USA, but there are more than 55% of elders facing loneliness and want companionship. Uber for Senior Citizen app is extremely useful since it improves the lives of older people. Besides, young adults can earn extra money.
In this fast-paced life, where grandkids are far away from elders, they often feel helpless and depressed. Thus, if you want to invest in developing the Uber for Senior Citizen app, this is the golden time. If you have any doubts and are looking for the right technology partner, contact us, we can get you hooked up with some good advice.