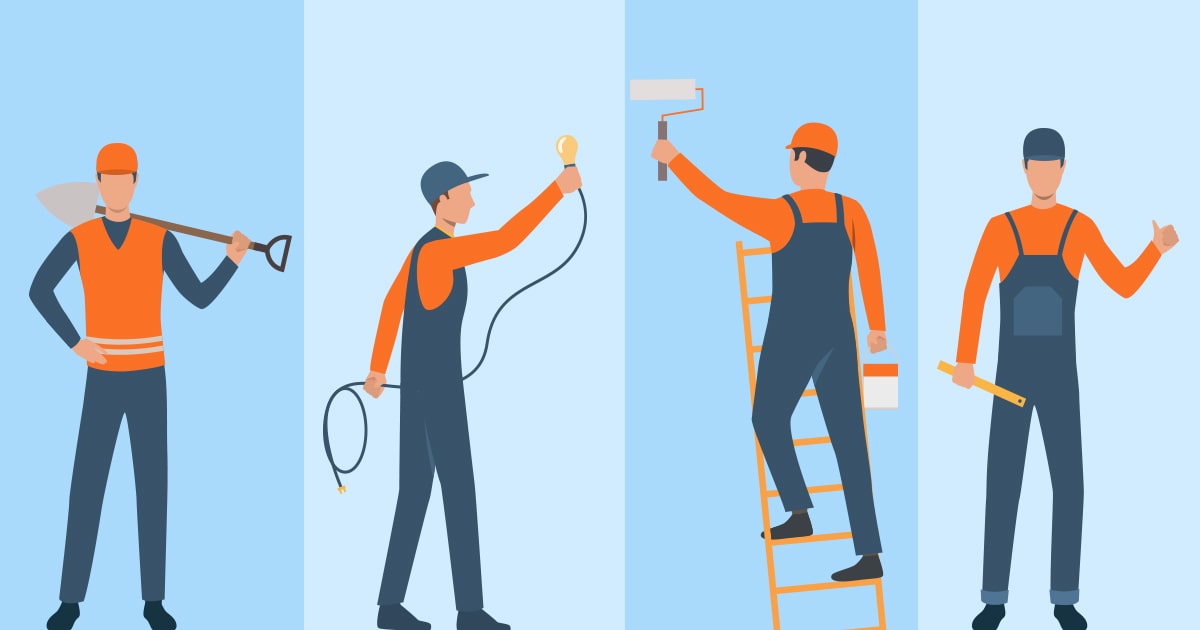 Getting home chores done is a common issue that every individual faces these days. Very few among us know the right way to fix all the problems; some are unaware of handling all the home chores due to a lack of appropriate tools. Home services are needed for the hour, which needs to fix household products. The global home service market is estimated to grow and reach USD 1,574.86 Bn between 2020 and 2024. This indicates that more startups and service providers will enter the arena. Here we have listed the top marketplace services app which you can use to request quick service in the Italian market.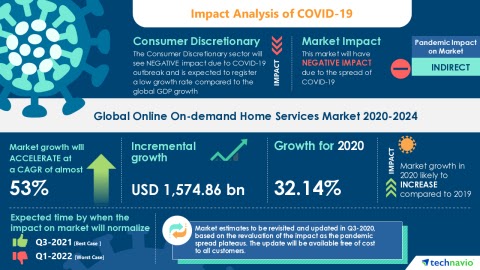 Past were the days when finding a handyman was a frustrating task; individuals had to search here and there for a professional who specialized in a particular job or needed to call for services that demanded more energy and time. But now, due to the vast development of technologies, users can have quick access to thousands of handyman services with few clicks on mobile apps.
Marketplace Service App in Italian Market: Dive into Complete List to Know Everything Here!
Presently the landscaping segment is generating around $600 Bn revenue in the US market. This is a critical on-demand home services market that you have to focus upon. The home service app market will gain higher popularity; massive home service requests are experienced from the customers' side. These services include home cleaning, water heater repair, tutor service, painter, carpenter, etc.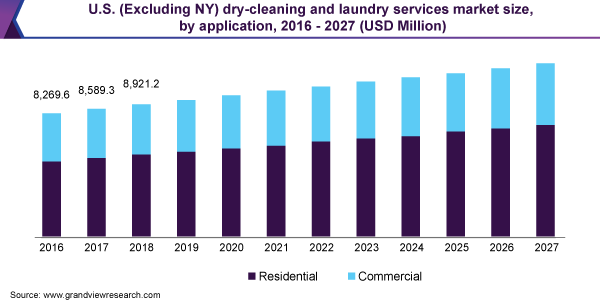 The Global commercial washing and dry cleaning sector will increase by 3.4% more in demand between 2017 and 2023. In comparison, the Flooring segment will grow by a 5% rise in the market value, while the Plumbing market will increase by 12% during the same time interval. (Grandview Research)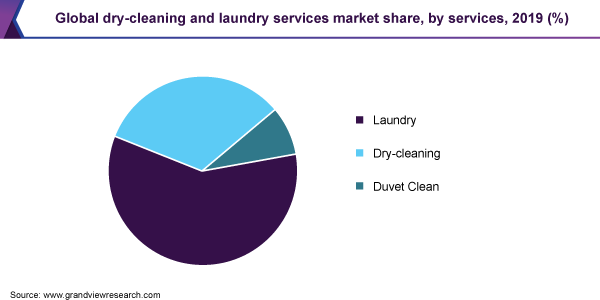 However, it's also forecasted that the significant slice of market share will remain confined by the top market players. Hence it becomes vital for startups to take a deep insight into how on-demand players achieve success in the market, how much it costs to develop an on-demand service app, and much more helps them become a part of the market race. Explore how marketplace apps in the Italian market cater to customers' needs efficiently in a crowded app market.
1. Fazland
Fazland is an innovative platform founded by the Italian startup Midnight Call Srl. The platform enables customers to compare home services and helps tradespeople contact potential customers smartly and quickly. The on-demand service platform was launched in 2011 in Reggio Emilia (Italy). After following the initial phase of R&D, Fazland was launched commercially in 2013. Fazland follows a similar business model to UberRush; the platform connects people with professional services.
Following a very encouraging operation, the company received €4.5 million investment from the Italian venture capital fund RedSeed Ventures and other Angel Investors in 2014. Due to the continuous stable position and product improvements commercial approach, the company has built a stable Italian market position. Recently the platform launched its pilot test in the European cities.
The marketplace platform connects with skilled professionals like chefs, lawyers, painters, event organizers, and more users in need of services. It helps them receive a personal quote; the company reports handles more than 1,000 requests per day and receives around 500,000 monthly views and turnover of €1 million in 2016.
2. Habitissimo
Habitissimo is an on-demand platform that connects customers with a reform project. The platform fulfills the demand for home services by allowing customers to find professionals and companies that provide such services. Homeowners can easily find pre-screened residential contractors, interior designers, and architects. The demand and service app offers a variety of professionals that visit customers' places to provide service.
Customers can find a professional near them; they can explore the service menu and schedule dates and times for getting the task done. It is a unique solution widely used by people in Italy. You can also opt for a similar service app for boosting your marketplace business presence online. Elluminati Inc is here with a feature-loaded solution allowing customers to:
Find and book reliable professional easily
Explore other customer reviews
Download the app
Compare professional skills, prices, etc before hiring.
3. ServiceMagic
ServiceMagic is now popularly known as HomeAdvisor; it's a digital marketplace platform that connects homeowners with pre-screened, local service professionals to perform home maintenance, remodeling projects, and improvement tasks systematically. The platform enables customers to view and arrange the project cost. The use of free of charge for homeowners while service professionals have to some amount.
HomeAdvisor is headquartered in Denver and has offices in Evanston, Kansas, New York, Illinois; Fairfax, Virginia; Lenexa, Colorado Springs, New York; Indianapolis, Indiana; and Colorado. In 2017, HomeAdvisor acquired Angie's List; it renamed it ANGI Homeservices, the world's largest digital marketplace platform for home services.
4. Houzz
Houzz is an American online community helping customers with architecture, decorating, interior design, home improvement, and landscape design. The site was launched by Alon Cohen and Adi Tatarko in 2009 and is based in Palo Alto, California. The company achieved massive success and word of mouth for their work and sooner became popular in italian market and other regions where it operates.
In 2010, Houzz released an app for its customers. Later in 2014, the company announced that it had hired local managers in Germany, Australia, and the UK to accelerate its global expansion. Almost 35% of the company's traffic already came from outside the United States. In 2014, Hozz expanded its business to Asia, Europe, and Japan.
5. Angie's List
ANGI Homeservices Inc. is an on-demand services company launched in 2017. The merger of Angie's List and HomeAdvisor has helped the company to bring huge profits in a shorter time. Angie's List had its earliest roots in American home services; the company was founded in 1995 as an on-demand directory that enables users to read and publish crowdsourced local contractors and businesses.
Angie's List reported total revenue of US$1,132,000,000 and US$77,507,000 of net income. In 2019, Angie's List moved its headquarters to Denver. You can also launch an on-demand marketplace service app for addressing your customer's needs; a dedicated e-services app comes with all essential modules and features ensuring to cater to all your service business requirements.
6. Homeflock
Homeflock is the best on-demand service platform that allows users to hire verified professionals as per their work requirements. Customers can book an appointment through the app or website, check other customer reviews, pricing, and much more. Background-checked professionals are listed on the website and app; customers can check the verified ratings and service charges for different services types. They can even contact the professional to clarify their requirements in detail. The platform is reducing the risk of hiring an unknown person to complete your regular housework.
7. Jobble
Jobble is a one-stop solution for all your home maintenance and issues. Platform users can use Jobble to find carpenters, sofa cleaners, kitchen experts, etc with a few clicks on the app solution.
The on-demand platform helps in getting your service done at any time as per your preference. The app connects professions with expertise in pest control, plumbing, maintenance, etc with nearby customers just like TaskRabbit clone and enables them to earn some extra amount by accepting more customers when idle.
8. Takl
Takl resolves household issues like cleaning, repairing, and many more. The company offers a fantastic platform for customers users; they can download the app from Google play store to get their services done. Users can describe their issues on the platform and get the professional related matching their description. Numerous people in Italy are leveraging the benefit of the platform.
9. NextDoor
Founded in 2008, NextDoor is a social networking service for neighborhoods. NextDoor is based in San Francisco, California. Nextdoor launched its business service in the US in 2011 and currently operates in more than 11 countries. Users must submit real names and addresses on the website; the post is visible to only those members who are living in the same neighborhood.
The platform connects real estate interests with pro-security proclivities and racial biases and reaffirms class in the process, acting as anti-democratic privatization. In 2017, Nextdoor acquired the United Kingdom local social network service Streetlife in a "multimillion-pound deal." Nextdoor's extra safety and privacy policies reportedly provoked concerns among users of Streetlife.
10. Needto
Needto enables users to hire laborers to take care of the house tasks. It allows you to connect with the end number of skilled and verified professionals who can handle the handyman services like house cleaning, washing, deliveries, and many more. The company offers its service in many cities and countries and ensures that the taskers complete all the tasks accurately and systematically. It enables customers to:
Explore a list of thousands of taskers
communicate and pay through the platform
On-time task accomplished
Conquer the World of Opportunities with Top Marketplace Services App in Italian Market
The list of marketplace service apps for the Italian Market doesn't end here, there are many more which people in Italy are using, and many are going to come. On-demand marketplace service apps are making life easier by helping people to get their work done accurately.
It also helps in eliminating home-related issues and results in a reduction of time and money investment. You can launch your service business online to help your ideal customers get their tasks done quickly with a few taps on the on-demand platform. Contact us today! To get all your queries solved by our team.