Growing Restaurant Trends To Watch Out in 2023 and Beyond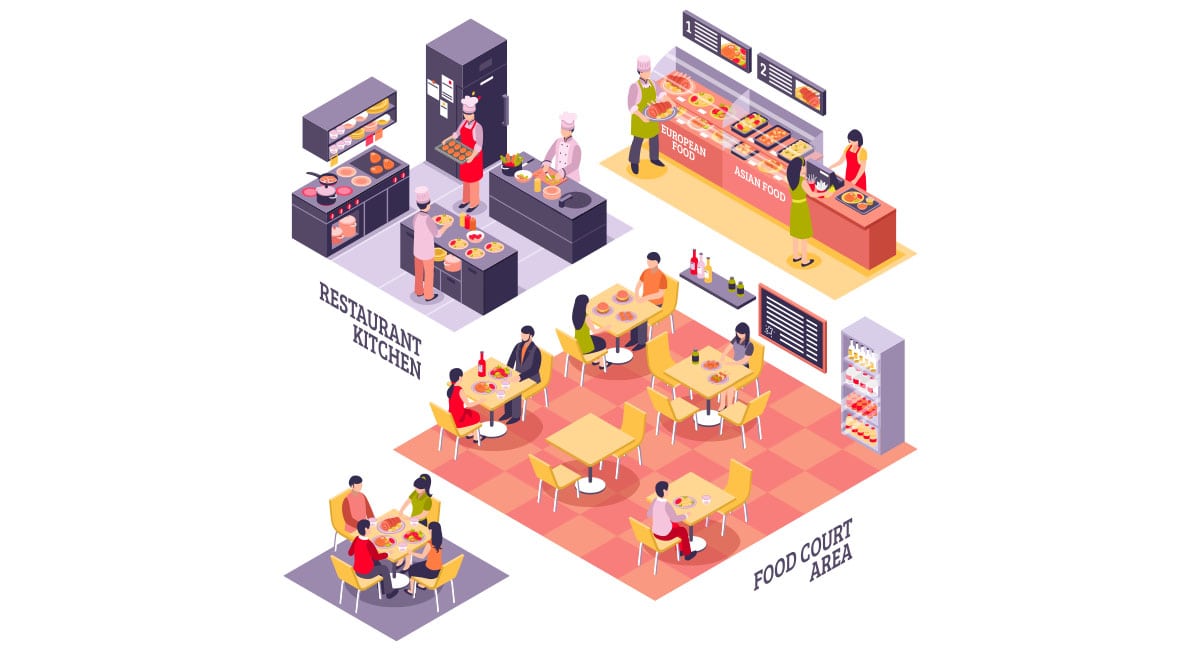 Technology is the key player in that change in almost every sector, and the restaurant industry is no exception. Today, the restaurant industry is much more than just serving quality food to guests. So much more is evolving and involved when we talk about the restaurant business in 2023. Restaurant business owners have to create a strong online presence, let customers place an online order, active on social media, delivering a seamless customer experience, and make the best business decisions to stay ahead in the competition.
If we talk about the year 2020, it has changed the restaurant industry drastically since the corona pandemic knocked on the door. Due to social distancing and lockdown, most of the restaurants are closed. More than 30,000 US restaurants have already closed their services, according to research from the National Restaurant Association.
Due to the pandemic, people's inclination towards online ordering has been increasing as it ensures safety and comfort. This is why food delivery apps have gained massive popularity during the lockdown. Predicting how people will eat and drink in 2023 is not the same as before.
From online ordering to contactless payment and delivery to virtual kitchen concept- there is much fuss. Here we have come up with the top 5 trends to keep in mind for the year 2023 and beyond.
How Corona Has Altered The Restaurant Industry
The corona pandemic has affected personal lives as well as shattered the global economy. Travelling and restaurant sectors are adversely affected due to it. The effect on the food and beverages industry has been dramatic. With restaurants being told to close their services, many business owners are struggling to keep their heads above the water.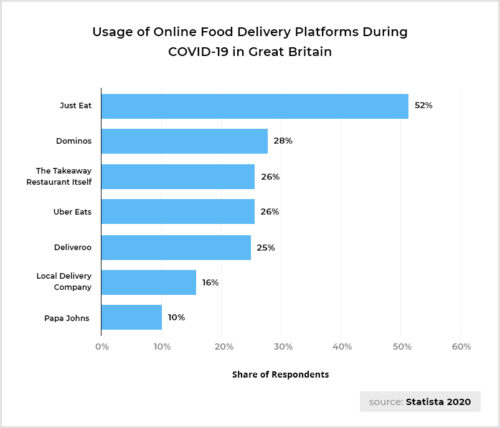 As per Statista's report, doorstep food delivery options are seeing a major increase in order volumes. Online food delivery apps such as GrubHub, JustEat, Zomato, Postmates are all witnessing a significant increase in demand and order frequency.
Due to safety purposes, more and more people are ordering food online. Thus, it is significant for a restaurant business to develop a food delivery app as it allows customers to place orders online and restaurant owners can easily manage orders, inventory, delivery providers, etc. using a single powerful dashboard. Moreover, real-time order tracking, push notification, smooth payment options encouraging customers to place orders online.
Without a second thought, we can say that modern technology will rule the upcoming year as it is the only way to generate revenue. Many restaurants today offer food delivery applications as it provides two major benefits such as,
Since every user has a smartphone, people can order food on the go.
Second, food delivery apps enable restaurant owners to send alerts to their customers about deals, discounts, changes in prices, new dishes, etc.
In short, the pandemic has clearly shown the importance of smart technology in the restaurant business. With the global pandemic currently hitting the restaurant industry hardest, it is even more critical to keep up with the upcoming trends. Let's get started.
Restaurant Trends To Watch Out For 2023 and Beyond
As we have said earlier, advancements in technology have been playing an important role in today's restaurant industry. According to the latest survey, restaurant owners have admitted that the integration of technology in their business benefits them in terms of revenue and sales. Thus, we can say that modern technology has shaped the restaurant industry and will play an important role in the upcoming years.
Therefore, even during the corona outbreak, the restaurant industry is thriving because income from online ordering is much more than the actual restaurant visit. Here we have presented several trends that will dominate the restaurant industry in the coming years.
Mobile Ordering Will Rule
Usage of smartphones is increasing day by day, online food ordering also growing rapidly. Digital restaurant orders are surging with the time as per the study conducted by The NPD group. Moreover, around 63% of consumers find that doorstep delivery is more convenient than dining out; this is why entrepreneurs are developing app based platform with integration of all modern features. It will allow restaurant owners to have detailed insights on payment methods, delivery providers, popular dishes, and much more.
The online food delivery sector is growing and now worth approximately $35 billion worldwide, with one-third of the US consumers prefer to order food via DoorDash, GrubHub, and UberEats.
As online ordering and doorstep delivery becomes more comfortable and convenient for consumers, restaurant owners are noticing major shifts in their business model, instead of focusing on interior and ambiance, now they are focusing on food quality and hassle-free delivery transactions.
Digital Advertising Will Become A High Priority
From the last decade, it seems that the word "digital" has created a huge amount, business owners. Every entrepreneur is trying to create a strong online presence and reaching out to a larger audience. Well, increasing usage of the Internet and smartphone could be one of the reasons behind it.
We know that the restaurant industry is becoming digital, instead of opting for digital advertising options such as radio, templates, newspaper ads, today, they rely on digital advertising options like Google ads, running a paid campaign on social media sites, and much more.
Not conceived yet? Let's discuss some interesting statistics on how digital advertising has impacted the restaurant business in the last few years.
72% of consumers want their favorite restaurants to update information on social media. (Lyfe Marketing)
Out of 5, at least three restaurant owners go for Google Ads for PPC campaigns
The conversion rate from smartphones has been increasing exponentially.
The above figures clearly show that most consumers have migrated online, as restaurant businesses are. Especially smartphones are playing an important role that helps restaurant business to generate new leads and drive more traffic.
Ghost Kitchen will Flourish
We all are aware that due to the Corona outbreak, people's inclination towards digital ordering has been increased. Besides, the restaurant industry is also bearing huge losses due to less dine-in traffic as people avoid crowds and maintaining social distancing.
Continuing with this trend, Ghost kitchens will also flourish into the mainstream after finding their niche in 2020. Ghost kitchens only prepare meals for delivery as per the customer's demand but don't offer a dine-in facility. These types of kitchens are also known as virtual kitchens, dark kitchens, delivery-only restaurants, etc.
They offer several benefits over traditional restaurants; this is why this concept is getting popular and will rule the restaurant industry. Furthermore developing an app like zomato complements many other benefits like eliminating fixed costs a restaurant pays such as rental and other restaurant hospitality-related expenses.
AI Fresco Dining
The majority of people like to eat out in the open space such as the garden or streets; this is why the concept of al fresco dining is getting popular. As restaurant owners are advised to reduce their in-house capacities in order to maintain social distancing, they are taking advantage of open space to maximize the opportunity to serve customers.
This move will prevent virus spread while allowing restaurant owners to meet customer's demands. However, outdoor dining and cafes have always been popular; this concept is unlikely to cease.
Contactless Payment and Delivery
As the Corona outbreak raged, many restaurants were forced to implement a digital payment and ordering system to stay afloat. Customers can browse the menu digitally, place orders, and make payments within the app; this will reduce human interactions.
Contactless delivery and payment create a safe experience; this will help restaurants to garner trust and build brand reputation. Many food delivery apps, such as GrubHub, Zomato, JustEat, already give users the option for contactless delivery and also offer multiple digital payment solutions.
The Restaurant Industry in 2023
The restaurant industry goes beyond the dine-in facility, however, in 2020 and beyond restaurant reopening standards are making their way with ordering online food to deliver it to consumers' homes safely. Monitoring restaurant trends will allow business owners to create a business plan of action that meets the evolving needs of consumers and stay afloat during this challenging time.