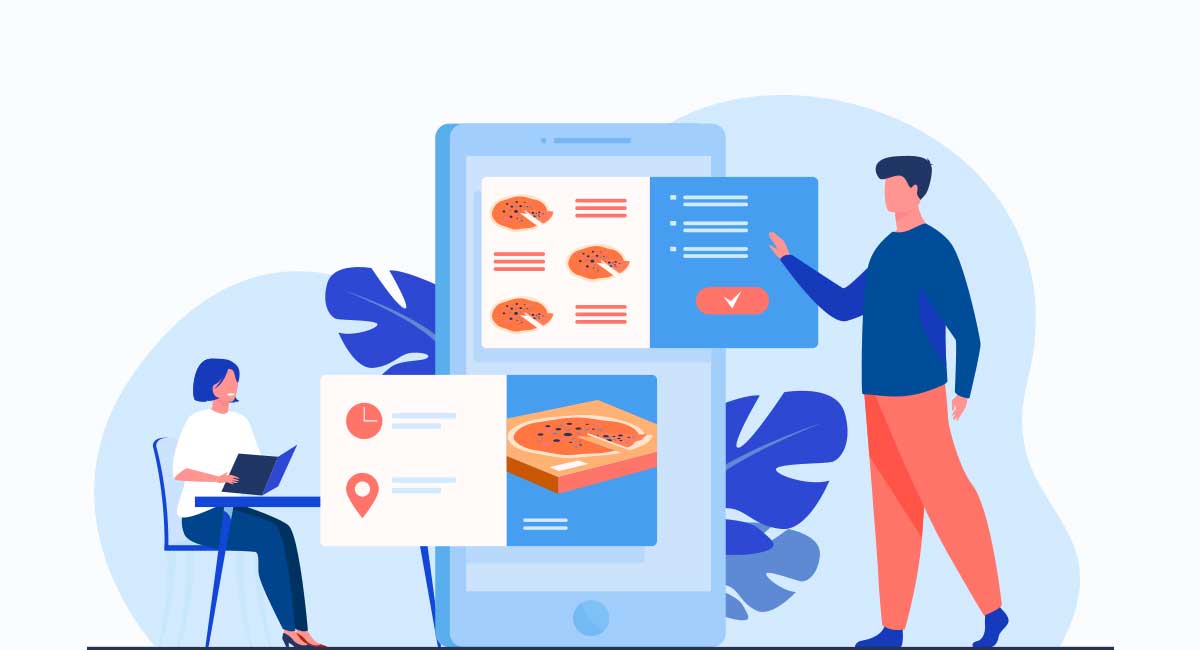 "Change is constant" We all have heard this proverb, but when it comes to the restaurant industry, it's moving faster than any sector can even comprehend. The restaurant industry is going to change considerably in the next decade. Digitalization and advanced technology have transformed the entire industry. From online orders to reservations to personalization to the rise of virtual kitchens- there is much more happening. Here we are going to explore emerging restaurant business trends for 2023 that help you pursue them as soon as possible.
Cutting-edge Technology Will Continue to Rule in 2023
Today, the entire restaurant industry is desperately trying to adapt modern technology solutions to accelerate sales and drive more traffic. This is why digital menus have been becoming one of the most critical prerequisites for this industry. On the other hand, food delivery apps have encouraged people to place an order online and get it delivered to their preferred location in no time. This is beneficial for both- it offers comfort to customers and ensures maximum profitability to restaurants.
Here are some restaurant technology trends that will help you create roadmaps for 2023 and beyond,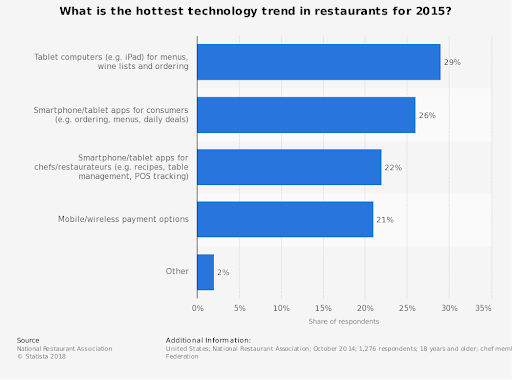 This statistic shows a sneak peek of technology trends in the restaurant industry.
Furthermore, consumers are searching for dining experiences that fit into their lifestyle. This is why the online food delivery market will cross the $200 billion mark in the coming years. They have different expectations when it comes to comfort and food quality. To survive in this neck-to-neck competitive market, restaurants embrace the latest trends and try to fulfill consumer's needs; otherwise, they will go elsewhere.
In the past couple of years, advanced technology has driven immense growth in the restaurant industry. In 2023, research and studies predict that the restaurant industry will witness more growth once they adopt modern technology solutions.
The above figures speak for themselves that inclination towards technology will keep increasing in the coming years. Below are some mind-blowing statics that will help you decide restaurant trends for the next decade,
95% of restaurant business owners think that technology has improved their operational efficiency.
More than 49% of consumers think digital menus improved their service experience over the traditional physical menu.
59% of the restaurants embrace an ordering system to make reservations and order food.
Industries: delivery service
Type of Business: Private
Acquisition: Acquired by Delivery Hero in 2015
While the restaurant industry keeps evolving, what trends will stay and what will fade? What new trends will re-shape the restaurant industry in 2023 and beyond? Let's get started.
Trends That Will Reshape the Restaurant Industry in 2023 and Beyond
Ask any restaurateur, and they will tell you exactly how the restaurant industry is changing fast and how it is imperative to cope with those changes. The restaurant industry is changing at lightning speed. If you are also occupied with the food business, you should be aware of the latest trends and changes that will shape the restaurant industry in the coming decade.
Earlier, quality food and friendly service were cornerstones in the food industry, but now it's just not enough. There is so much new and fresh- new tech, new food trends, customer's preferences, and the list goes on.
This article has broken down several trends and statistics that are currently shaping the restaurant industry and will dominate during the next decade.
Digital Order Facelite is Here to Stay
Who doesn't like to enjoy lip-smacking food delivered at the doorstep with a single click?
Yes, delivery apps offer the same level of comfort, and this is the reason why the majority of restaurant business owners are jumping into the bandwagon of digital solutions that allow consumers to browse the menu, place, and track orders without any hassle.
People are busy, and they don't have enough time to meal for themselves; enter the world of digitalization, making it easy and possible for busy people to order a meal from restaurants. Moreover, the usage of smartphones is also increasing, so restaurants also need to offer a digital menu that is accessible on any device.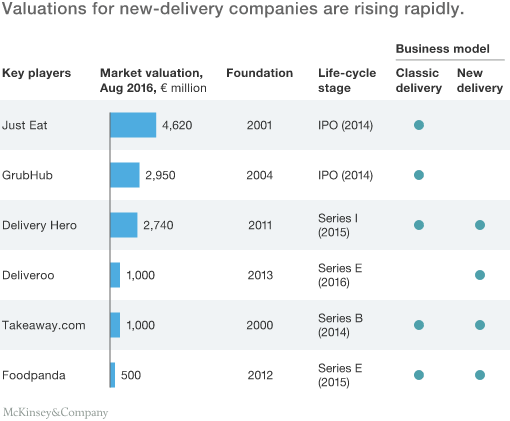 McKinsey's report reveals that the food delivery market is changing and the digital service trend will rule in the coming years.If you still don't have an app-based solution, it is the right time to do so. Not sure? Below statistics and figures will help you make the right decision.
47% of restaurants have invested in smart digital systems to stay ahead in the competition. (as per the report from NRA)
42% of diners would prefer restaurants that offer online facilities.
In 2019, 53% of revenue was generated from online orders.
Now, you must be understood; it's all about the convenience that online offers. Digital service facilities will not only increase the number of orders but also boost brand awareness.
Healthy and Vegan Food Options Go Mainstream
Along with the digital, customers are becoming more health-conscious than ever, especially when it comes to consuming restaurant food. As consumers pay more attention to their health and wellbeing, around 61% of diners confess that they are making healthier choices today whenever they dine-out.
It means the restaurant industry is seeding a rise in demand for healthy and vegan options that contain nourishing and gluten-free ingredients such as Kombucha and Miso. Even in the UK and US, diners are seeking meat-free meal options regardless of how they identify. They find it healthy and nutritious as compared to a meat meal.
Thus, in the coming years, the restaurant industry must be ready for mainstream vegan and healthy menu options as it has become incredibly popular among modern diners.
Zero-waste Restaurants
According to the report more than 30% of all the food products in the United States are wasted, and restaurants are the major contributor to this equation.
These days, zero-waste restaurants are becoming popular because it allows restaurant owners to increase profit and reduce waste. Implementing the zero-waste formula into the kitchen, the cook or chef will compost and avoid buying foods with excess packaging. They will drop extra packaging and try to use all parts of the food. Eventually, it will reduce costs and make the environment green.
England, New York, Germany, etc., have adopted this trend to drive more profit and attract customers. However, you can not implement a zero-waste concept overnight but start with small practices; it will reduce waste and increase profit margins in the long run.
This trend will continue to dominate in the year 2023. Even beyond that, restaurants across the globe are being more environmentally friendly and ditching the excess packaging on food containers.
Reliance on Digital Payment and Delivery
Since the Coronavirus spread across the globe, we often heard "contactless delivery and contactless payment" terms in our regular lives. This trend will probably continue to rise even after the pandemic gets over because customers are getting obsessed with this digital system.
Today, customers can browse different restaurants' menus, place orders, and make payments within the app without any human interface. Moreover, contactless delivery and payment ensure complete safety. Many third-party delivery apps such as UberEats, Zomato, GrubHub already offer the option for contact-less delivery.
Customers who place online food orders or visit a restaurant can make the payment using various digital payment options such as debit/credit card, mobile wallet, Google Pay, Apple Pay, and many more. It makes the transaction highly safe and ensures that there are no frauds amid the payment process.
Customers no longer need to carry huge cash while they dine out, and this trend will surely enhance the customer experience in the coming years.
Ghost Kitchens will Mature
Ghost kitchens are also called dark kitchens and virtual kitchens, but what is the meaning of it? And is it sustainable? Well, this trend will continue to grow in the year 2023 and beyond that, as customers, today want to enjoy the food at home rather than in restaurants.
A dark kitchen or ghost kitchen is a restaurant that only cooks and delivers a meal with no dining space. More and more restaurant owners adopt this business model because of lower overhead costs, less service staff, and delivery-only ordering. All you need to invest in creating an appealing website or mobile-based platform for their restaurants to build a strong online presence.
If we talk about the future, this concept will get bigger because of the constant rise in third-party delivery providers such as Doordash, Zomato, GrubHub, JustEat getting involved in the segment.
Is Your Restaurant Ready to Follow These Trends?
The gap between the digital-driven solutions and the offline world is filled rapidly as restaurant owners are adopting smart solutions. The upcoming year and decade are sure to bring new trends while the usage of modern technology solutions is increasing, the customers are becoming more tech-savvy and always eager to experience something new. They won't mind following a new trend if they are getting a better experience and quality food.
All we can say to all the digital gourmands is to analyze current trends, keep your mind open to follow future trends, and be ready to transform your restaurant business.