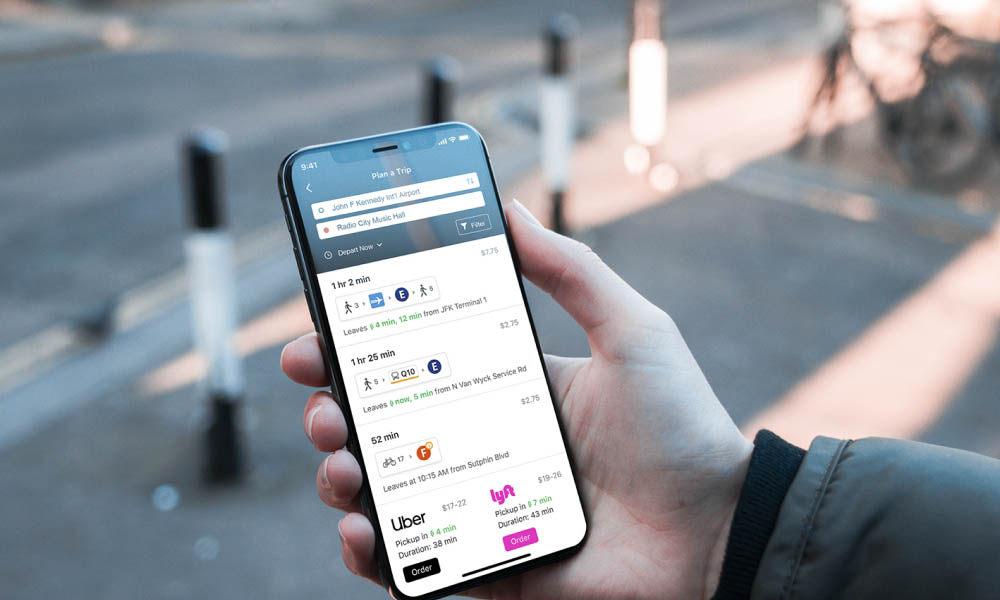 Undoubtedly the ride-hailing market is a highly competitive market these days. And to be competitive, taxi businesses need an advanced mobility solution. After the success of Uber, numerous businesses have started investing in a taxi booking clone app. They are planning and implementing digital strategy for their business to receive profitable revenue for their business.
The taxi booking app market is growing exponentially, but Uber still remains the industry leader. You can check the Uber timeline to know where the company stands today. Currently, Uber operates in more than 65 countries, satisfying the needs of more than 75 million customers globally. The global market value is estimated to reach around $72 billion. Source :(Statista)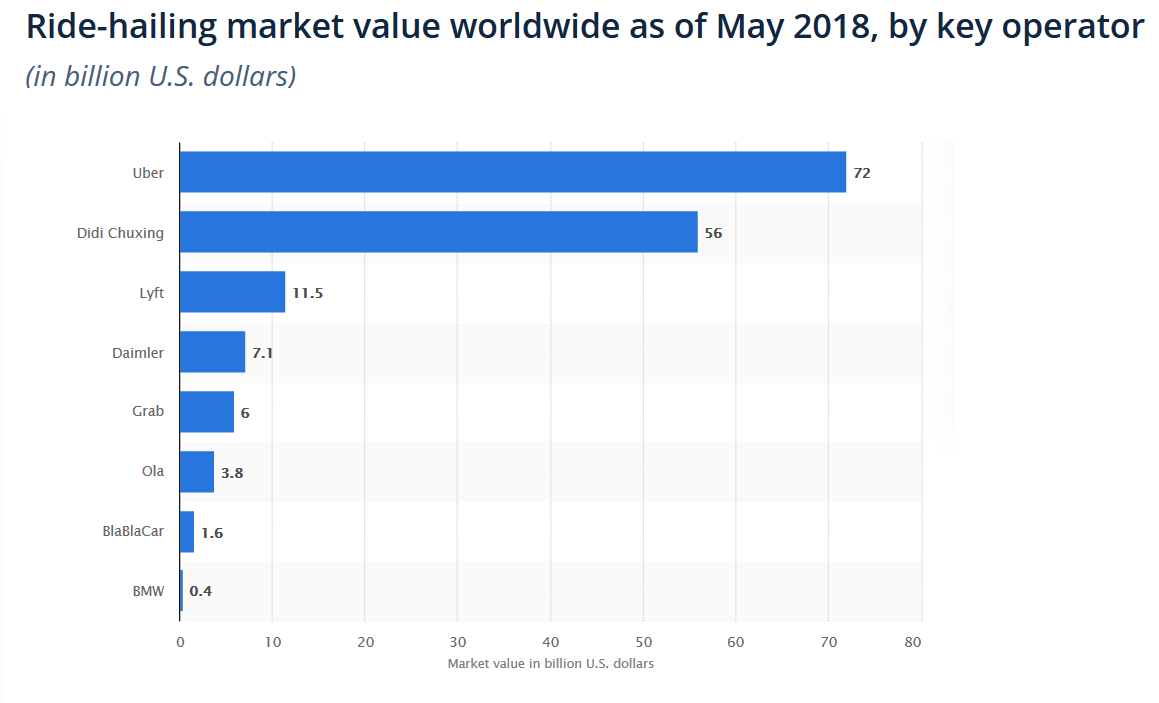 Uber generated around $12 billion in gross bookings in the most recent quarter. The world taxi-hailing market is projected to grow exponentially; it shows a compound annual growth rate of 9.22% by the end of 2024. Source :(Mordor Intelligence)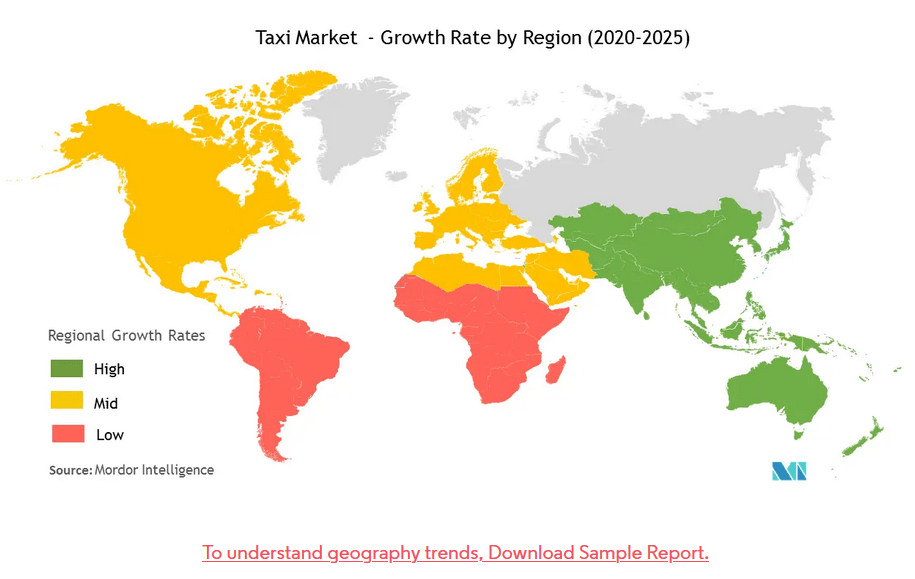 With the increasing popularity of the ride-hailing sector, the number of taxi-hailing apps is also increasing rapidly. Hence, taxi-hailing businesses that aim to cover more market share need to focus on developing advanced taxi booking apps for their business.
Taxi Booking Clone App: Learn to Know Why it is Best Platform to Start & Grow Your Business
Transportation is a growing sector when it comes to the global economy that is vital for almost all industries and possesses tremendous potential. The transportation sector generated around 11.3 billion U.S. dollars in 2018 in net revenue worldwide. As of 2019, the leading ride-sharing company received investments of approximately 24 billion U.S. dollars. The popularity of the ride-hailing app increased with the success of Uber. Source: (Statista)Around 76% of respondents agreed that they are familiar with the taxi business giant's ride-sharing service. Simultaneously, approximately 83% of respondents stated that they are familiar with at least one taxi sharing service available in the market. There are many more benefits that businesses can leverage by using sharing economy services. Around 60% of consumers in the U.S. alone stated that they had recognized that the sharing economy provides them with numerous benefits that they haven't imagined before. Source :(Statista)
Business Model of Impressive Taxi App Clone
Identifying the business model is the primary need, especially when it comes to developing an impressive taxi booking clone app for your business. It's one of the most tricky processes; in order to come up with booming revenue and business models, it becomes vital for you to study your business requirements and available resources. You have to connect many dots to come up with an effective and profitable business model. Hence, before moving ahead to the development process, make sure to have a quick glimpse of the availability of resources and business requirements. Some of the significant business model types which you can consider for your ride-hailing solution are:
Aggregator Model
Ownership Model
Revenue Generation Model
Aggregator Model
The aggregator model enables customers to contact Admin; they can place a request through the taxi booking system. Later, the admin contacts taxi operators to assign them the ride-hailing task.
Ownership Model
This is one of the critical models these days as it helps businesses to achieve success in a short time. Customers are allowed to book the taxi for their trip through the on-demand taxi booking app. Passengers can enjoy the taxi service as per their convenience via a smartphone. Once the taxi operator accepts their request, they can easily track them and know ETA helping them plan their journey effectively.
Revenue Generation Model
For generating consistent revenue for your taxi-hailing business through on-demand app solution, ask the development company to follow the listed below arrangements:
Provide premium service

Charger rides on a different basis

Set surge pricing during peak hours

Different charge scales for various models
There is no doubt that ride-hailing app development has brought a revolution to the market. But while developing the app, it becomes vital for the taxi businesses to choose perfect businesses helping them to cater to their customers' needs right at their location.
Features of Perfect Taxi App Clone: Check All to Include Essential One in Ride-Hailing Solution
If you are planning to create a taxi app clone in today's competitive market, make sure to craft a convenient, professional, and robust app solution. Ask developers to include all the essential features to ensure app success; check the following list helping you to provide a stellar experience to end-users.
Advance Features
Multiple Surge Pricing

Mask Calling

Multi-Language Support

Multiple Payment Gateways

In-app Chat
Passenger App Features
Multiple Surge Pricing

Mask Calling

Multi-Language Support

Multiple Payment Gateways

In-app Chat
Driver App Features
Earning History

Upload Documents

Auto Offline When Idle

Navigation
Admin Dashboard
Send Mass Push Notification

Add Zones

Provider Status

Track Status

Earning Report
Benefits of Developing Taxi Hailing Tech Stack for Your Business
The taxi booking app's glamour has changed the way people book their rides these days. Feature-rich apps have created a stir on how business owners operate their ride-hailing business. Ride-hailing giant Uber has shown the way to a lucrative market. Uber has one million users in 2015 alone; it's satisfying the need for end-users in over 60 different countries. In the United States, more than 160,000 drivers have registered themselves on the Uber platform; this clearly shows how testimony booking services could be. Source :(Amazonaws)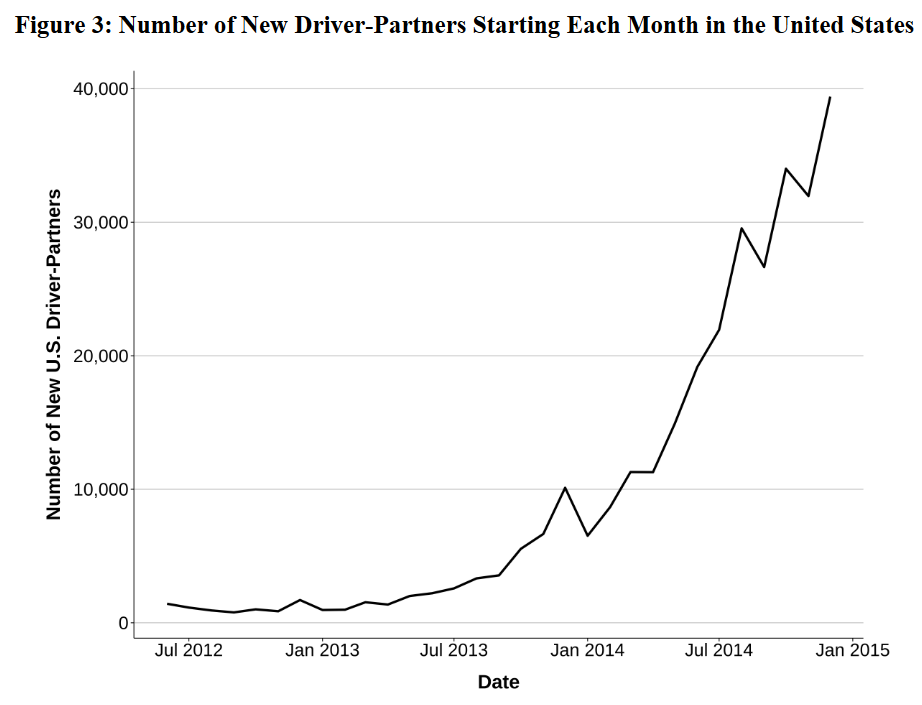 A taxi booking app follows a simple process benefiting all the entities, including the driver, passenger, and taxi business owner. A partner can easily book taxis to reach the destination; the driver can earn an extra penny by accepting more ride requests. Check the following pointers to explore other benefits taxi booking clone offers.
Benefits to Drivers
Drivers don't have to search for passengers

Cashless and hassle-free payment process

Offer rides based on the reviews of the passengers to avoid disputes.

Eliminates unnecessary time wastage

Earn an extra amount during peak hours
Benefits to Passengers
No need to wait on refusal and roads to book the cap; passengers can hire cabs instantly with few on their smartphone.

Get driver status and ETA through the tech stack.

Passengers did not have to fuss about cash and changes; they can pay using multiple payment methods.

Riders can rate and review drivers and their ride-hailing service through the advanced system.

Can Use the in-app chat option to contact the driver in case of queries.
Benefits to Ride-Hailing Business Owner
The taxi booking app clone ensures your business growth and success by attracting more passengers.

The advanced dashboard makes it easier for you to have control over every business activity.

Enables taxi-hailing business entrepreneurs to track the live location of drivers.

Businesses can explore their earning report on a different basis.

Explore reports on transactions and other processes for better control and overview.
Complete Guide to Make Impressive Ride-Hailing Platform
Ride-hailing app development makes excellent sense for startups, small businesses, and enterprises, helping them to achieve success in the market in a short time. Most people have started shifting from personal transportation models to mobility solutions these days; hence it becomes vital for ride-hailing businesses to get mobility solutions for their businesses, ensuring to enhance their business reach and customer base. But there are numerous things on which ride-hailing businesses have to pay attention, explore to know which steps to follow to build an advanced app solution.
Step 1. Find your Niche
Step 2. Conduct Technical Audit & Research
Step 3. Create a Taxi booking app documentation
Step 4. Get your ride-hailing app developed
Step 5. Deploy your taxi-booking app
Step 6. Plan the final app launch
Step 7. Focus on an effective marketing strategy.
Concluding Note
The ride-hailing business is growing speedily with technological advancement. It is emerging continuously, helping passengers reach their destination quickly without any hassle. And if you want to address the growing demand of the market. In that case, it becomes vital for you to take the support of a professional development company that ensures to provide advanced tech solutions for your ride-hailing business. Build an advanced app solution with a unique value proposition and apply a profitable monetization strategy. Don't chase a sophisticated tech stack; take the development team's support to build an advanced solution that satisfies all your ride-hailing business needs, and helps you to achieve all your targeted goals in no time.
>
---
Deep Moteria is Director of Elluminati. An aspiring entrepreneur having led 75+ startups on the right path with information-admiring content. He crafts content on topics including on-demand services apps, finances, technology trends, etc.
---
You Might Also Like