On-Demand Meat Delivery Business Growth: How Licious Clone Proves Perfect Option?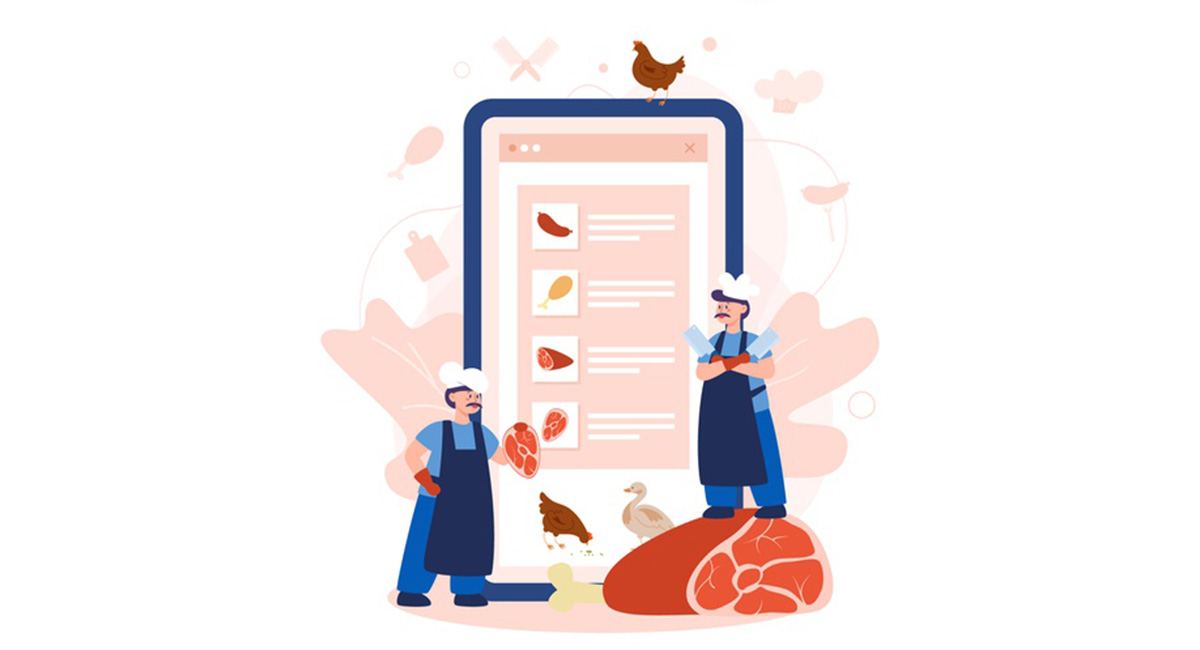 Consumers faced great inconvenience during the nationwide lockdown; they have become more accustomed to the food and grocery delivery difficulties. During the time access to the most massive brick and mortar stores blocked, the broad focus has shifted to app-based deliveries of groceries, vegetables, and organic meat delivery services to a great extent. Explore the whole article to know how Licious satisfies the customers' needs efficiently and why you must build an app Licious clone for your meat delivery business.
The sample registration system survey represents that more than 71% of Indians above the age of 15 are non-vegetarian. Most customers turn their faces towards online delivery; hence fish and delivery businesses are trying to tap into the on-demand delivery business for years. Startups like Licious, Zappfresh, and FreshToHome are trying to attract more customers by making it easier for them to order meat, fish, and seafood online.
On-demand meat delivery apps have eliminated the need to rush to physical stores now and then. Now customers can quickly get their product delivered right at their position without any hassle. The unorganized 90% meant, and the fish delivery market is valued at $30 billion.
If you are looking to make exciting meat dishes, but exactly don't know where to get fresh and qualitative meat? The answer is quite simple: online, on-demand apps have made it relatively manageable for you to order your favorite dish at the click of the button. Most meat delivery businesses have shown their interest in developing advanced app solutions to maximize their business reach and customer base in no time. Early entrants including, Licious, Easymeat, Zappfresh, and many more, which has captured the fare market and has achieved success in breaking operationally.
What is Licious Clone?
Licious clone is prebuilt meat and seafood delivery solution for single and multi-place butcheries or supermarkets that comes with essential components and provides a seamless experience to all the stakeholders involved. It is one of the finest meat and seafood delivery app development solution that makes it possible for your customers to order meat products from their favorite store with ease.
Success TimeLine of Licious
Headquartered in Bengaluru, Karnataka, Licious is a seafood and meat delivery platform. The company operates on a farm-to-fork model, maintaining the entire cold chain and back-end supply chain. It also runs its business operations across Hyderabad, Bengaluru, Faridabad, Noida, Delhi, Gurugram, Chennai, Chandigarh, Mumbai, and Pune.
As of 2020, Licious has more than five processing centers, including the center in Gurugram, Hyderabad, Mumbai, and 2 in Bangalore. The company was honored with the FSSC22000 UKAS certification for food safety in 2018. The company began to accept online delivery orders in 2019 with two Experience Centres in Bangalore's Ascendas Park Square Mall and Gurugram's Galleria Market.
Owned by Delightful Gourmet Pvt Ltd., Licious was founded by Vivek Gupta and Abhay Hanjura in July 2015 and officially launched in October. The company operates five processing centers and has around seventy delivery centers making it easier for Licious to satisfy all the needs of customers efficiently. The company owns and successfully operates the whole back-end supply chain; it controls a stringent cold chain to manage the freshness and quality.
Licious received an investment of ₹6.9 crores from entrepreneur Kanwaljit Singh, T.V. Mohandas Pai, and Manipal Global Education Services. Later in 2016, Licious raised about $30 million in a Series A round of funding from 3one4 Capital and Mayfield Capital.
In 2017, Licious raised 10 Million in a Series B round from Mayfield India and three other investors, including 3one4 Capital, Neoplux Technology fund, and Sistema Asia Fund. Next year in September 2018, Licious successfully raised.
In 2018, Licious raised $25 million in a Series C round of investment. The round was organized by Vertex Ventures Southeast Asia and Bertelsmann India Investments. The University of California & Los Angeles also contributed some funding in the meat delivery company and existing investors, including Sistema Asia Fund, InnoVen Capital, Mayfield India, and 3one4 Capital.
In December 2018, the company raised another $25 million in a Series D round of funding. The round was headed by Japan's publicly listed conglomerate Nichirei Group. Later in 2019, the meat delivery platform raised another $30 million in its Series E round, led by the Singapore-based Vertex Growth Fund.
You can also develop an app similar to Licious for your meat and seafood delivery business. Elluminati Inc is all set to help you with the complete development process making it easier for you to systematically launch and manage online. Tech support ensures to provide full control over every business activity.
Awards and Recognition Expressing Licious Success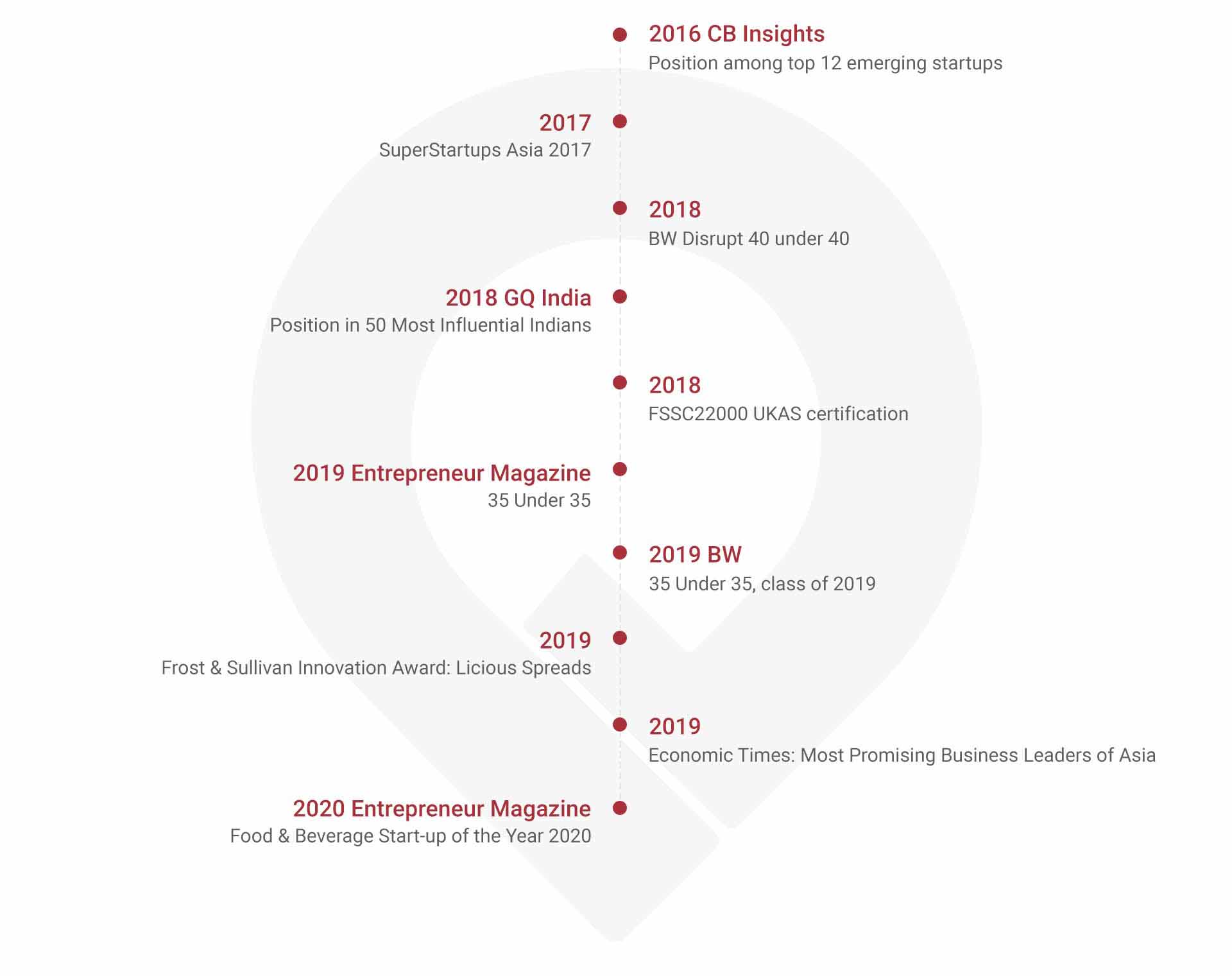 How Licious Works to Meet Growing Demand
You might be aware of Licious's basic premise now; let's explore how Licious works to meet the customer's growing demand. To order using the Licious platform, you just need an app and a smart device. Explore the whole process right here.
Download the Licious app from Google Play or Apple App Store.
Enter your present location to search for nearby delivery providers
Customers can browse for the different categories and check the price before placing the order.
They are also allowed to track their order process right through the platform
Customers can get the notification once the delivery provider the nearby location of the customer
The delivery provider delivers the meat to their customers' place
Customers make payment and providers feedback
Ordering meat and seafood have become much more comfortable with Licious. You can order your favorite meat with easy steps for preparing lunch, dinner, or a delicious breakfast. The app solution makes it easier for you to monitor each activity, helping to stay away from all delays and issues. Invest in an app similar to Licious after exploring its complete flow. Understand the e-delivery app flow to know how it benefits your business to a great extent.
Licious Business Model : Have Deep Insight to Ensure Business Success
Licious flows a farm-to-fork model to satisfy the need for fresh and qualitative meat of their customers efficiently. Licious deliveries of high quality and fresh meat to customers. Check everything about Licious to know how it benefits customers, delivery providers, and farmers who have partnered with the platform right away.
How Licious Benefits its Customers?
Customers can order meat as per their convenience through the app or websiteEliminate the need to travel to meat shops now and thenEnsure high quality and fresh meat delivery
How Licious Benefits Delivery Providers?
The freelancer who wants to earn some extra money can register themself with the platform Service providers can accept more request when they are idle and can earn by offering their service to customers
How Licious Benefits Farms and Vendors who Have Partnered with the Platform?
Farms and vendors who have partnered with the platform can quickly sell their product Vendors can maximize their business reach and customer base to a great extent Ensure to provide platform partners with huge profit
Cost Structure
Licious cost-driven structure primarily focuses on minimizing its business expenses through significant automation and low price propositions. One of the cost-driven factors for the platform can be sales and marketing expenses.
Licious Revenue Model: Learn How On-Demand Delivery Giant Makes Money?
Primary revenue for Licious comes from the commission that the platform charges from the partners ordered using its platform. There are various revenue strategies that you can implement to make money for your meat delivery business. Thes revenue approach includes:
Registration Fees:
You can set registration fees for vendors who want to make use of the platform. Delivery services are transforming, and so as the customer's purchase behavior, developing a platform connecting customers and meat shops can prove to be a benefiting idea.
Advertisement:
Allow businesses to advertise their brand on your meat delivery platform in exchange for some money.
Delivery Charges:
Set some percentage or amount as delivery charges. These charges can be set on every order delivered through the platform; the delivery cost ultimately depends on the customer's location from the delivery place.
Commission:
You can set some amount as a commission on each order which is placed through the platform. You can collect a commission from meat stores on each order after successful delivery.
How Much It Cost to Develop Meat and Seafood Delivery App – Licious Clone ?
The cost of developing a meat and seafood delivery app – Licious clone app will vary depending on your choice of features and platforms. Besides this, many other factors are responsible for increasing app development costs, such as complex user interfaces, API selection, etc. However, it becomes vital for you to make smart choices to develop within your planned budget.
You can build your tech stack from scratch or invest in a ready-to-use solution, e-delivery. The app solution is integrated with all features and functionalities, ensuring complete control over each business activity efficiently. The solution stack makes it easier for you to quickly access every order placed and complete it efficiently to ensure customer loyalty and long term relationship development.
Why is Licious Clone Script Perfect Solution for Your Business?
If you are thinking of investing in a Licious clone script, then you haven't made the wrong decision at all. Midsize and small businesses are developing advanced mobility solutions as it offers competitive edges and help them build a unique identity in the market in no time. Besides this mobility solution offers various advantages such as:
Improves visibility to customers
Helps to build direct marketing channel
Provide value to customers
Build brand
Improve customer engagement
Stand out from business competitors
Cultivate loyalty
Why is Licious the Best Destination to Buy High-Quality Meat and Seafood?
In the burgeoning on-demand meat delivery space, Licious has to compete with multiple players such as Brown Apron, MeatRoot, Zappfresh, and EasyMeat, among others. But the online meat delivery platform has successfully secured its place in the market due to its business model, helping the company generate a vast amount in a short time.
Licious stands out as the company is aggressively opting for modern technology to ensure to launch a customer-centric brand and build an approach ensuring business expansion. You can also invest in a Licious clone or other tech stack similar to it; contact us and tell us all your requirements. We assure you to offer a practical business solution that caters to all your business requirements efficiently.