Skip The Dishes Business Model – Know How Does It Work and Revenue Source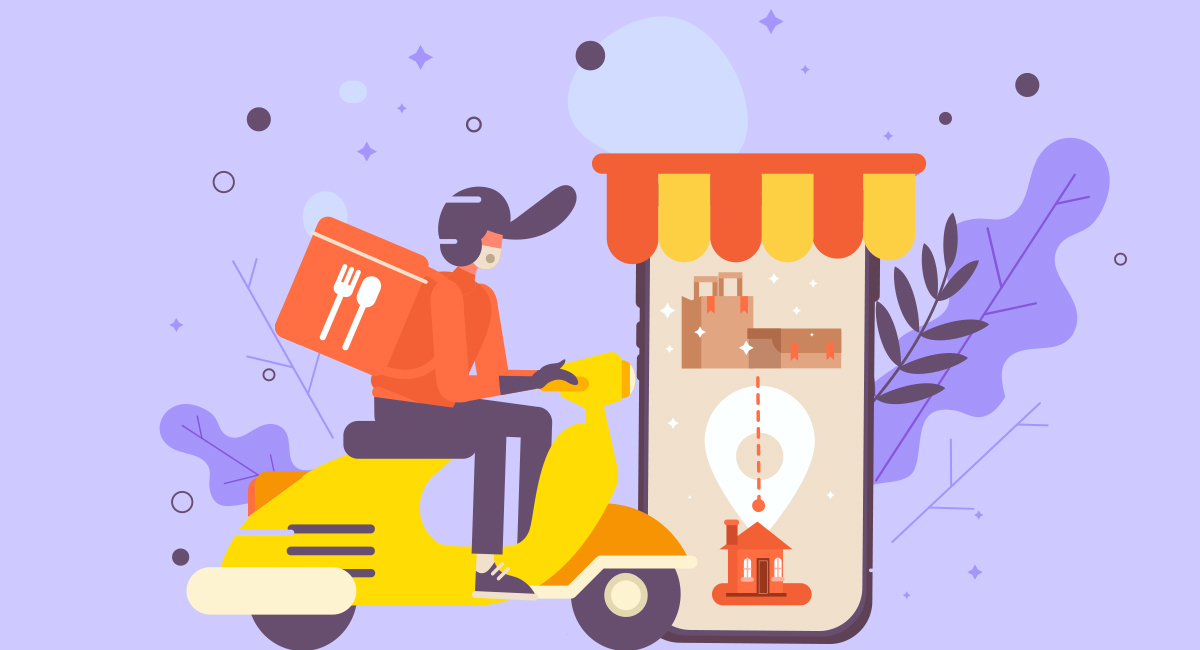 Getting food delivered at your location anytime, anywhere, is simpler and more convenient than ever. The entire food delivery market has transformed. Credit goes to advanced technology solutions that fill the gap between sellers and consumers. Consumers' inclination towards online food ordering is increasing, and apps like Skip The Dishes enable customers to get meals at their doorstep. In this blog post, let's discuss how Skip The Dishes works and its business model.
According to recent market analysis, the online restaurant app business is overgrowing, and the market share for online food delivery will be increased by 12% in 2022. Skip The Dishes' first thing to observe is that it not only lists out restaurants but also arranges delivery partners who deliver the food in less than 30 minutes.
Skip The Dishes' business model is solely based on hyper-local food delivery business operations. It has utilized innovative and smart technology to link Canadian restaurants and food lovers.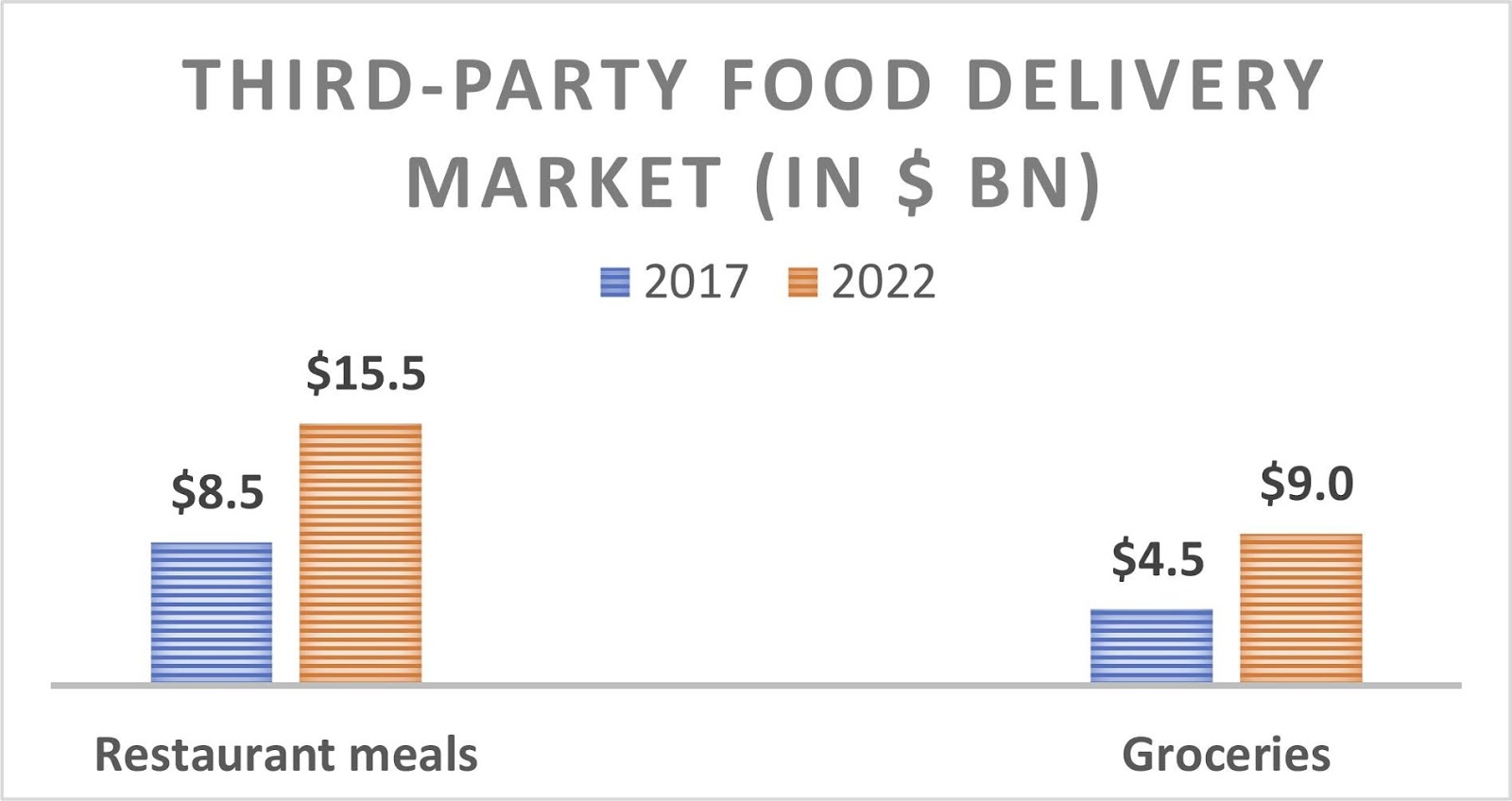 The above image clearly shows that third-party delivery apps are increasing, and soon it will become a $200B industry by 2025. Rapid digitalization, constant growth in the online buyers' base, and increased spending capacity are the top reasons for increasing online food delivery apps. Let's see how Skip The Dishes has gained huge attention in a short time and its revenue model. Source : PRNewswire
Overview of Canadian Food Delivery Market
The revenue in the Canadian online food delivery segment is expected to reach $6.45billion in the years to come. There are many food delivery apps ruling Canada but Skip The Dishes has gained immense popularity as it allows customers to order food online and create a win-win situation for all the stakeholders involved. Hence, more and more entrepreneurs leverage the digital platform in order to enjoy the same success.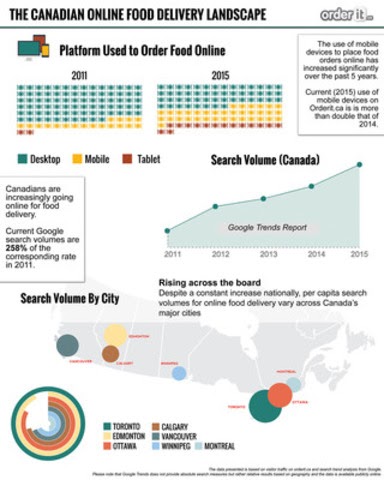 The above image clearly indicates how food delivery apps are changing the Canadian food business landscape. Users find it easy and fast to order food online rather than cooking. The user rate for food delivery apps broke all the records in May; probably this is the reason why more and more restaurant owners are developing apps using food delivery app builders as it enables them to reach a larger audience. (Source)
According to Statista, revenue generated from the Canadian online food delivery market reaches $2499 m in 2020, and it is expected to surpass $3475 m by 2024.
More than 30% of people in Canada use food delivery apps at least once a week. SkipTheDishes are enjoying maximum app downloads and the highest satisfaction rate followed by UberEats. Both are the leading food delivery apps across Canada.
People usually rank apps based on quick delivery, quality of food, and the delivery provider's behavior. SkipTheDishes, Foodora, UberEats, etc. are popular food delivery apps in Canada. It will be here to stay because of more than 56% of the Canadian public is ordering food online due to attractive deals and offers.
Exciting Figures and Facts About SkipTheDishes
Founded– 2012
Founders– Josh Simair, Dan Simair, Andrew Chau
Headquarter– Winnipeg, Canada
Are Operates– Canada
Parent Company– JustEat
Employees– 2500
For the first five years, SkipTheDishes had raised a small fund from angel investors. After that, they have raised capital from private New York based investors. It operates across Canada and also has started its service in the selected area of the USA.
In December 2016, SkipTheDishes was acquired by well-known company JustEat for $200m. Now it is part of JustEat and is thinking of offering its services in the UK.
In 2017, along with food delivery, they also had started alcohol delivery.
In 2019, SkipTheDishes had ceased operations in the USA and signed an agreement with a rival company, GrubHub.
In July 2020, SKipTheDishes acquired takeaway.com's logo and operations to enter the Netherlands ' food market.
How Does Skip The Dishes Work?
Since launching in 2012, SkipTheDishes, the online food delivery company, has been growing about 20% per month. It grew quite quickly in the Canadian food market and was purchased by a rival British company, JustEat, in 2016.
Today, SkipTheDishes is working with 3000 restaurants and more than thousands of regular customers. JustEat, on the other hand, has over 16 million users and working with 50,000 restaurants. These figures clearly define that the online food market in Canada is growing rapidly. SkipTheDishes follows simple work follow:
Step 1: Users download an app and set up an account. By enabling location, they can browse a range of restaurants within their area.
Step 2: They can place the order through a website or app.
Step 3: The restaurant receives the order request and starts preparing the meal.
Step 4: The delivery provider collects the meal and delivers it to the customer.
Step 5: After receiving the meal, customers can pay for the order from the given payment options and share reviews based on food quality.
SkipTheDishes also allows customers to choose a pickup option if they don't feel willing to pay for delivery charges. This is how SkipTheDishes works and allows consumers to enjoy a delicious meal at their preferred location.
Skip The Dishes Business Model – Leveraging It For Your Business
SkipTheDishes is committed to delivering restaurant-quality food to consumers at their doorstep. Moreover, it offers comfort to the consumers; they no longer need to wait for their turn. Using a dedicated app solution, they can place orders and get them delivered in no time. It's all about filling the gap between restaurants and consumers.
Here's a complete analysis of Skip The Dishes business plan. Know what is its key activities, resources, partners, and revenue sources.
Consumer Segment
SkipTheDishes has a multi-side business model. Everyone loves tasty and quality food, and it even feels tastier when it comes to your doorstep. Hence, the consumer segment in SkipTheDishes business model can be determined as:
Customers
Delivery providers
Restaurants
Value Proposition
SkipTheDishes offers a great value proposition not just to consumers but also to restaurants. Furthermore, it also provides some valuable offers to both restaurants and consumers. SkipTheDishes is a three-sided online marketplace that offers excellent value to its consumers, delivery providers, and restaurant partners.
SkipTheDishes allows its consumers to order food through its website and mobile application. Secondly, customers can browse the menu of different local restaurants so that they can find their favorite meal without any hassle. Moreover, SkiptheDishes provides a 24/7 support service so that they can get instant answers to all their queries. It also solves order-related issues between restaurants and consumers.
Along with consumers, restaurant partners also reap many benefits as they are an important part of their business model. So SkipTheDishes provides local restaurant owners great exposure as they display their menu in front of millions of users.
Furthermore, it provides a marketing tool to help restaurants to promote their business at a cost-effective rate. It helps restaurant owners to increase the online visibility and customer base. Restaurants only need to manage food deliveries using a powerful dashboard. It streamlines its operations and also gives insights into daily sales and revenue.
Today, SkipTheDishes operates in Canada and some parts of the USA but is thinking of expanding its operation to some UK countries.
Costing Structure
When we look at the costing structure of SkipTheDishes, several fixed expenses occur, such as technological set and maintenance cost, salaries to their employees, and other marketing expenses for the business expansion.
SkipTheDishes's Revenue Generation Model
Being a well-known Canadian food delivery company, SkipTheDishes has not owned any restaurant but is still earning huge revenue as it serves thousands of meal orders to consumers on a daily basis.
So it is obvious they earn through commission on each order. Skip's major revenue sources are:
Commission
Restaurant advertising
Delivery charges
Commission on Each Order
SkipTheDishes enables customers to place a food order online from their favorite restaurant. It charges a fixed percentage of commission out of each order. The rate of the commission may vary, but usually, it charges 11% on each order. So the major revenue comes from the commission they charge.
Restaurant Advertising
If you are an to the food business and want to attract buyers, they can start advertising on this platform. It increases online visibility and increases the chances of getting more orders. When users find any particular dishes, your restaurant will appear on the top before anyone else. It could be beneficial for business owners, and Skip charges advertising amounts.
Other Revenue Sources
The company also generates revenue through hosting events and programs for restaurants' promotions. By doing this, restaurant owners can promote their business; it also offers some amazing perks as without spending that much amount, they can make a solid customer base.
Conclusion
Indeed, SkipTheDishes has gained massive response from Canadian people as it offers comfort to customers and helps restaurant owners to expand their business without any boundary. If you want to be a part of this growing market, this is the best time to get started with the skip the dishes clone app. Want to expand your food business? Do you have any interesting ideas for an app?
Let's get in touch!