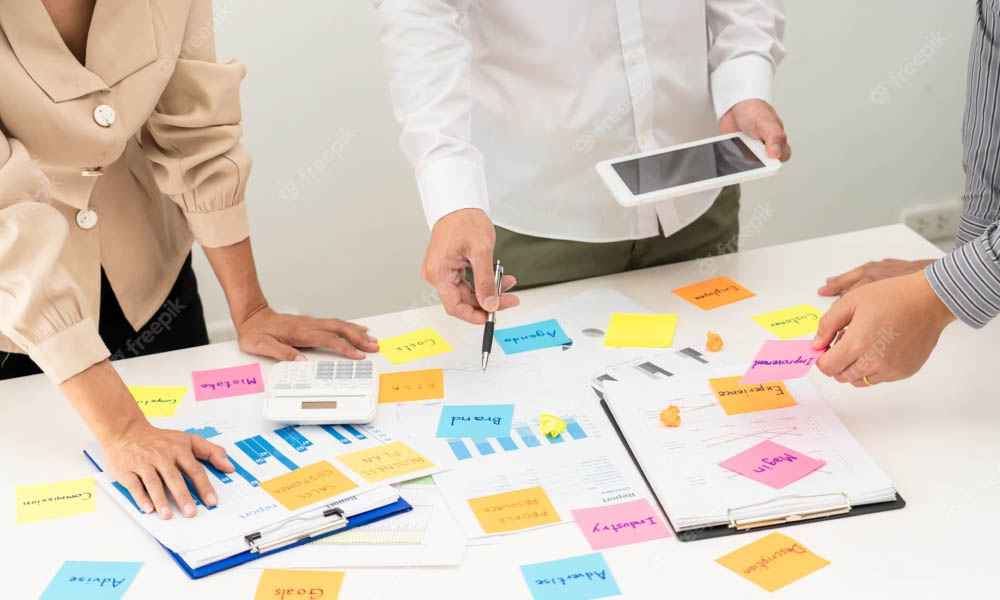 This year 2023, has become the most challenging year to survive for businesses. Multiple businesses are notifying losses and experiencing failures due to the Coronavirus outbreak limiting their service expansion. However, companies that used to operate online flourished during these times as it became an only source to order and get services. And the same becomes the reason for many to switch to Handbook for startups ensuring their survival in today's competitive time.
COVID-19 and Online Businesses: How Online Businesses Are Succeeding
Global COVID-19 epidemic effects show their impact by lowering profits and making it tough to survive in the competitive market. However, online businesses have found their way out of this situation by offering very popular doorstep deliveries to help a user gather the best support.
The latest facts and figures proving the effectiveness of online businesses during COVID-19 are circulating over the entire internet and are exciting startups and entrepreneurs to follow the same path for better revenue earnings. Here are some of the examples:
According to Businesswire, the latest report from Technavio suggests the exponential growth of the online food delivery market amidst the Corona pandemic with CAGR of over 15%. And the market is estimated to reach the heights of USD 104.45 billion by 2023.

TechCrunch recently published a report that proves the increase in the grocery delivery app downloads and the increasing popularity of online grocers. With Instacart, Walmart grocery, Shipt, and more in the competition, the U.S. based customers are getting the best services with online grocery shopping.

Famous ride-hailing giants like Uber and Lyft are doing their best to keep their driver's earnings intact. Hence, they have reported that they promote doorstep deliveries by allowing their drives to work as delivery personnel until the taxi market resumes.

E-commerce and other online marketplaces are governed by the governments to follow necessary hygiene standards to keep functioning. They are working their best to provide efficient services as per their promises for enhanced support.
All these online business activities are running because of their almost no-human contact policies. As governments of all countries ensure that the outspread of the virus is put under control with minimized activities and human interaction, these businesses have to mandatorily follow the standards and safety measures to ensure their delivery providers remain safe. With the latest tech inventions, these businesses are trying their best to provide services and expand their business limits. Because of the corona pandemic, they are succeeding at it with the best services. Hence, it is possible to get a business running and earn the benefit of reaching out to more customers and generating required revenues. But as many people ask, how can a company launch its services online during these tough times? Read further for the answer.
Why Is It One of The Best Ideas to Launch Your Startup?
No business is ready to start serving users immediately. By experience and expertise, you can learn how your customers respond to your services and how you can impress them by introducing the support and functionalities they like. However, if your customer interaction gets limited, it becomes tough to survive and compete with other businesses in the market as a startup. However, COVID-19 has given an excellent opportunity to benefit from and start earning.
As per reports, startups already saw the crisis coming from the time the corona pandemic took its place, and are surviving the financial crisis even as the post-corona effect. However, startups tuning in with their flexible business plans and user-centric policies are increasingly earning recommendations from users for their excellent service offerings. If you are also one of the aspiring businesses who want their startups to succeed, here are some of the best aspects to understand when you start running your business amidst the risk of corona pandemic.
Research and Choose the Best
The corona pandemic has limited regular interactions with different stores and has changed how a user shops daily essentials or other items. Hence, if you are ready to switch your business and are prepared to opt for online services, deliveries are the most profitable business nowadays.
Customers' Will
What makes you different from others? Ensure to impress your customers with uniqueness. Even if you are introducing an app like Uber in the market for dedicated deliveries, add your bit in it to let your customers experience you know the best and interest them in preferring your services.
Expand Services
If you plan to serve for increased profits, expanding the services is an excellent opportunity for you. It helps you tap into a bigger market, and if your concept and facilities are unique, customers will find you surprising and continue selecting your services.
However, to fulfill your revenue goals, you will need a system that helps manage and monitor the supply chain and delivery operations. And during these times, what is better than a tech solution? As technology participates in making a business profitable at an increasing rate, you can surely find your match in any one answer from the market and start serving. And mobile apps are killing it with their widespread popularity and a broad audience base to reach.
Why is it Best Ideas to Get Handbook for Startup
As per reports, by the year 2023, there will be 7 billion smartphone users in the world. Hence, smartphones are increasingly gaining popularity, and they provide an excellent opportunity for businesses to reach a large audience base with a dedicated app. If you also want your business to please customers online, you must check the list of benefits a mobile app can offer to you and your customers for better services.
Extended Service Reach
As mentioned, smartphone users are spending their time on their mobile apps. A dedicated mobile app developed; keeping your business needs into consideration can give you the benefit of running your business online without any hurdles. It can help you expand your reach with dedicated customer support and their demand resolved anytime from anywhere.
Management Facility
As you provide a mobile app to your customers, you also have to manage your business with support from a tech solution that monitors their needs and demands. Hence, you can opt for a dedicated console to update and provide services as per the availability and support of customers. As customer support plays a crucial role in helping you benefit your users, it is advisable to manage everything with efficiency.
Service Tracking
As mobile apps can help you reach your customers, the same can help your customers track and contact you for any queries. It keeps the conversation active and in check to ensure every customer finds their answer from you. You can also enable the service tracking features to let them control the services and provide excellent and reliable support.
Online Payment
To reduce the risk of involving physical contact, you can offer online payment collection support for your customers. It helps you collect the payments online and ensure your customers can pay securely and conveniently. For example, if an app user asks for a service, you can ask them to pay online and get their services without contacting the provider in any way.
Isn't that great? A mobile app can turn tables for your business with its active and user-centric policies. It benefits your business in many ways by pleasing customers and increasing revenues. If you are looking forward to having an app for your business, do research the best services that you can extend with the app support to take over the market with increased profit earnings.
Types of Services You Can Offer Online with Apps
Mobile apps for different categories get released on app stores every day. However, not all apps can find their place on the target user's device. According to reports, only some apps can score useful downloads after getting launched on the app store. Hence, based on the service that you offer, your app gets used and preferred.
But before you start development, you should consider having a look over all the services you can include when launching your business online.
1. Delivery Apps
You can always choose the safest and most prominent option for a service app. The delivery app can commit to delivering any types of products to the user's home. If you have a business setup that works conventionally, you can always opt to deliver those products upon user demands. Some delivery app examples like Postmates, Glovo, etc.
In this type of app, you can choose to collaborate with local vendors/sellers and help them sell items online. Or you can choose to create Postmates clone app, and form a supply chain where you deliver the product from direct suppliers to the users. In both ways, you get to earn from commissions and delivery charges.
2. Transportation Support
Offer your customers efficient transportation services. It helps you cater to all user demands with a mobility solution that offers them rides as per their needs. Uber is a typical example of ground transportation support. But you can always choose many other forms of transportation- two-wheelers, trucks, pickup services, tow services, and more.
3. Online Marketplace
This helps you support the skilled man force available in the market. You can opt for an app that lets a customer find a service provider that fits their service needs. You can either support them with dedicated service support or offer an all-inclusive app for them. You can even choose to integrate all services, including delivery and transportation, in one.
The ultimate decision depends on your business requirements and goals. If you are ready to collaborate and manage services across different countries, you can get a solution that fits everything in a single frame with extensive support.
Assure Long-Standing Success with Handbook for Startups for Your Business!
Converting your audience into a loyal customer base asks for a lot of effort. However, with Handbook for startups, you can always find your way around it. Elluminati offer white-label delivery app solutions for aspiring businesses looking forward to reaching their goals. To learn more about our dedicated support, contact us, and view our readymade apps' demo aligned for exponential business growth.