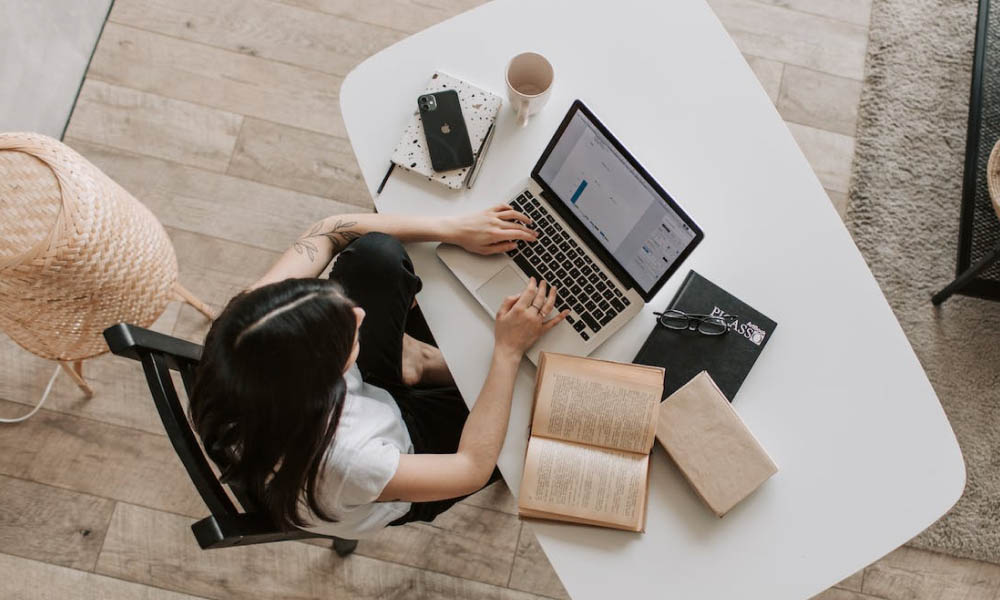 Freelancing is no longer an unknown word as the world is advancing digitally; there are more options for people to start their earnings from the internet world. Freelancing is a concept that has become popular due to the advancement in the digital world. You can check recent freelancing statistics to understand the popularity of this burgeoning sector. Most of the businesses are moving digital, and they require an expert who can do their tasks, and they will pay according to the tasks.
The companies are finding it very convenient to get their tasks done by freelancers as they don't need to handle the workforce and pay them a monthly salary. The digital transformation in various sectors helps the freelancing world grow rapidly; as the digital world progresses, more opportunities for freelancing will be generated. The freelancing world is open to all, and the one with relevant skills can start doing it now.
Why Is Freelancing Popular?
Freelancing has dual advantages for both the one who offers the work and freelancers. Freelancers do not need to associate with any company or sign contracts, and they will be given the task accordingly, and prices are finalized before, so no worries about payments. On the other hand, companies do not need to hire a permanent workforce and pay them a monthly salary. Hence, both the parties get advantages of remaining flexible.
Out of the total global workforce, more than 30% is represented by freelancers.

There are more than 1 billion freelancers in the entire world.

Around 80% of freelancers are ready to continue freelancing rather than having a permanent job.

70% of freelancers opted for freelancing as a career for better work-life balance and more flexibility in doing work, or we can say they get bored of doing 9 to 5 typical jobs.

Around 50% of freelancers are working part-time while continuing their regular job.

Males dominate the freelancing world over females with a 60//40 margin.

The UK has the highest number of freelancers, with around 1.5 million freelancers working.
Freelancing is the fastest-growing world in recent times as the cultural shift towards digital technologies has been going on in the entire world. The world is heading towards a stage where skill-based people are more required than those who give you time and no outcomes. Freelancing is purely skill-based, and there are talented and skillful people who at once didn't have much work to explore. Still, now with the freelancing world having grown, these people are getting identification for their skills and work at a broader level.
Growth Of Freelancing World
The growth rate of freelancers has reached 30%, which in fact almost doubled in the recent past. This is a clear indication that the freelancing world is growing rapidly.
Nearly 10 million freelancers have chosen to freelance as a long-term gig in the last five years or so, and most of them started doing freelancing as temporary or part-time earnings.
More than 50% of US professionals are likely to move towards independent working and freelancing, something they consider.
Around 70% of freelancers stated that they started doing freelancing for more flexibility.
More than 60% of people got their desired work to earn for themselves by freelancing.
The UK and US have experienced stellar growth in the freelancing world in the recent past, and today, around 50% of the US workforce is doing freelancing, and in the UK, the freelancers have increased at a rate of 45%.
Covid-19 And Freelancing
The covid-19 pandemic was really harsh to most sectors, and people were facing problems finding work as most of them already lost their jobs or have shut down their businesses. The companies have adapted work from home culture. People started finding work-from-home opportunities and freelancing became the first choice for both the companies and people.
Companies, rather than hiring new people, started offering freelancing work to people. People, as per their suitability and skills, started finding jobs in freelancing sites. At the same time, the companies are offering more tasks for freelancers. In fact, there has been a hike in 40% of freelancing jobs during and after the pandemic.
Around 60% of people who started freelancing due to pandemic situations have shifted permanently towards freelancing.
More than 20% of the freelancing market raised due to covid-19 impact.
General Freelancing Statistics
Software developers or web developers earn the highest depending on their skills; they can earn up to $1000 per hour.

More than 50% of people are earning higher compared to their past job after shifting towards freelancing.

There is a shortage of skills like AI, social media for business (Marketing in Individual platforms in particular for Instagram, Facebook, etc.), and branding.

More than 40% of freelancers have invested their time, money, and efforts to develop particular skills before actually starting freelancing full-time.

Around 80% of freelancers enjoy doing it because of work-life balance and a free lifestyle.

More than 20% of freelancers like to work in coworking space, and merely 5% work in cafes.
Freelancing Trends
Freelancer.com, Upwork, and Fiverr are well-liked freelancing platforms. These are reliable sites and help freelancers to get jobs and get paid securely. These are the most trusted sites, and it covers the majority of freelancers all over the world. Most importantly, these sites have genuine companies, and business people are looking for skilled and professional freelancers, and once you complete the tasks, you will get payment securely.
The freelancing world is dominated by the IT sector and creative fields like content writing, photography, web-based marketing, etc. The developers, designers, and content writers are the ones who are earning a lot from these top freelancing sites. Hence, these are the most required skills that don't only these people will succeed as there are numerous opportunities there to explore.
Concluding Note
The freelancing world has seen rapid growth in recent times, and in fact, it has seen more growth during the pandemic. The world is looking for skill-based people and freelancers who have skills or develop skills that can definitely succeed. The growth in this field is rapid, and in the future, it is likely to grow at the same rate; hence, the demand for freelancers will always be there.