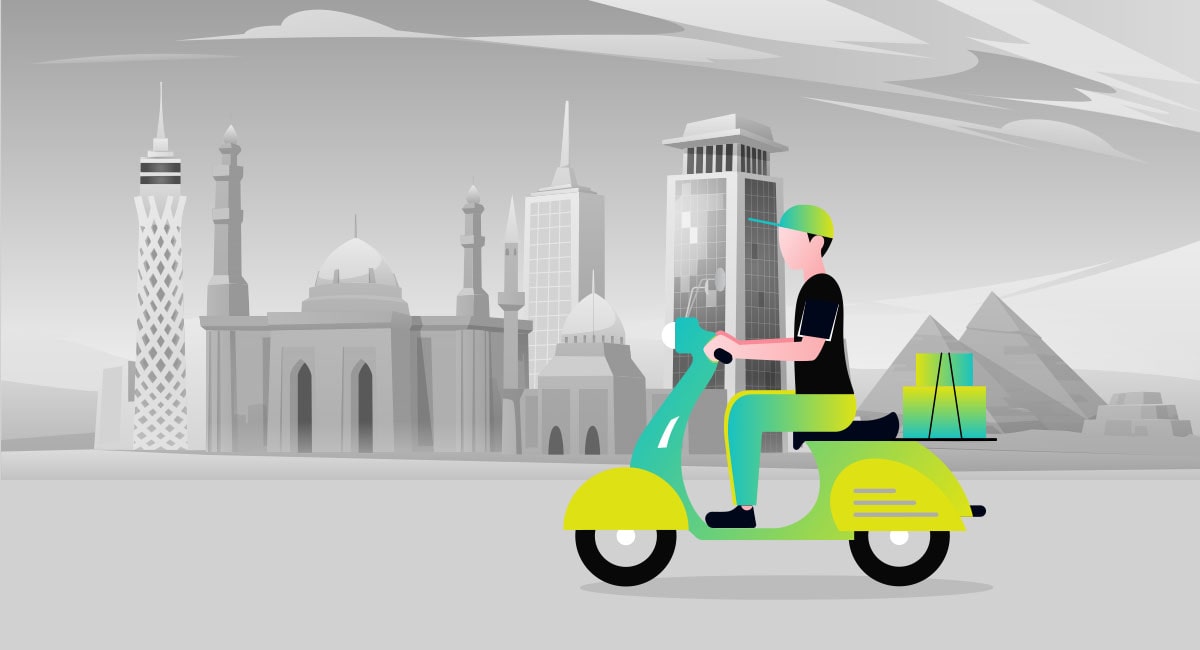 These days, every individual has a hectic schedule; every one of us needs to plan our work smartly to get it done without hassle-free on time. The tedious fact has given considerable growth to the on-demand delivery platform. And to address the growing need of people and grab their attention, most people want to build an white label delivery app. Understand Mrsool business model and know how to start a delivery business in Egypt and Middle East.
Statista's report shows that the online delivery segment's revenue is estimated to reach around US$136,431 m in 2020. It projects an annual growth rate of 7.5% CAGR between 2020 and 2024, resulting in an increase in a project market volume of US$182,327 m by 2024.
The largest segment of the delivery market is Platform to Consumer Delivery, with a project market volume of about US$70,741 m in 2020. Also, check grocery delivery statistics to know how the delivery segment has experienced massive growth in recent years.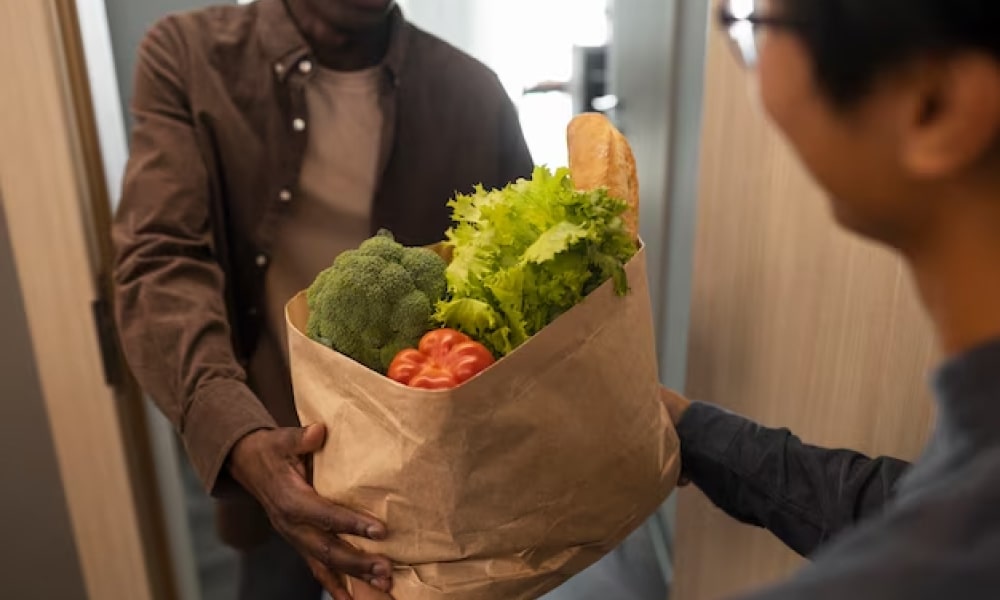 Developing and increasing sales of your delivery business is quite useful with the on-demand delivery app. Its reliable, simple, and secure, helping you reach out to more customers and ensure profitable revenue for your business. Mrsool is an online delivery network that enables people to order any product anytime and from anywhere in the cities where it operates. The delivery platform matches shoppers with couriers helping to get all their requirements accurately.
History and Interesting Facts About Mrsool Workflow
Mrsool is the leading delivery platform established in 2015 in the region. The on-demand delivery platform earned the highest user ratings among other platforms, including Apple App Store and Google Play Store. In 2018, the on-demand delivery platform reported GMV surpassing 1 billion SR, serving above 4 million users in almost all the Saudi kingdom cities and about 6 million registered users. The platform provides a valid order from anywhere and anything experience.
The term MRSOOL originates from the Arabic root Rasl, which indicates "to send" varieties of the word from the root could "envoy," "messenger," or "delegate." As the term implies, an individual can delegate someone on their behalf to do something for them, deliver or purchase dinner, buy medicine from a nearby pharmacy, etc.
According to a report, Mrsool got around 1,000,000 installs, while it presently has more than 205,375 ratings with an average rating value of around 4.5. The current percentage of Mrsool ratings is 2.8%, which the company has achieved in the last 30 days while it reached about 6.02% in the previous 60 days.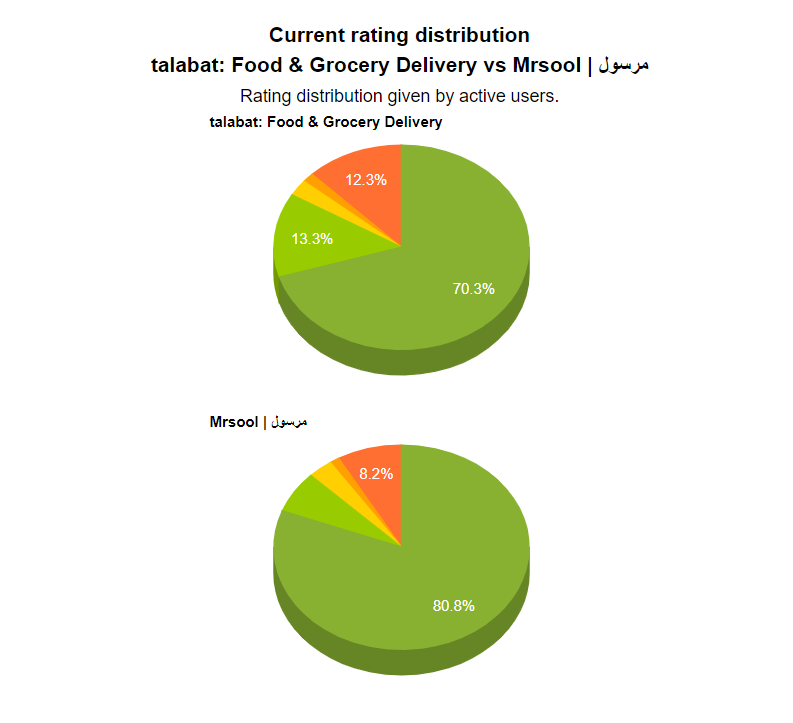 Mrsool has a #3720 position in the market when it comes to the number of ratings.
Mrsool Business Model: Explore Everything to Know How it Works?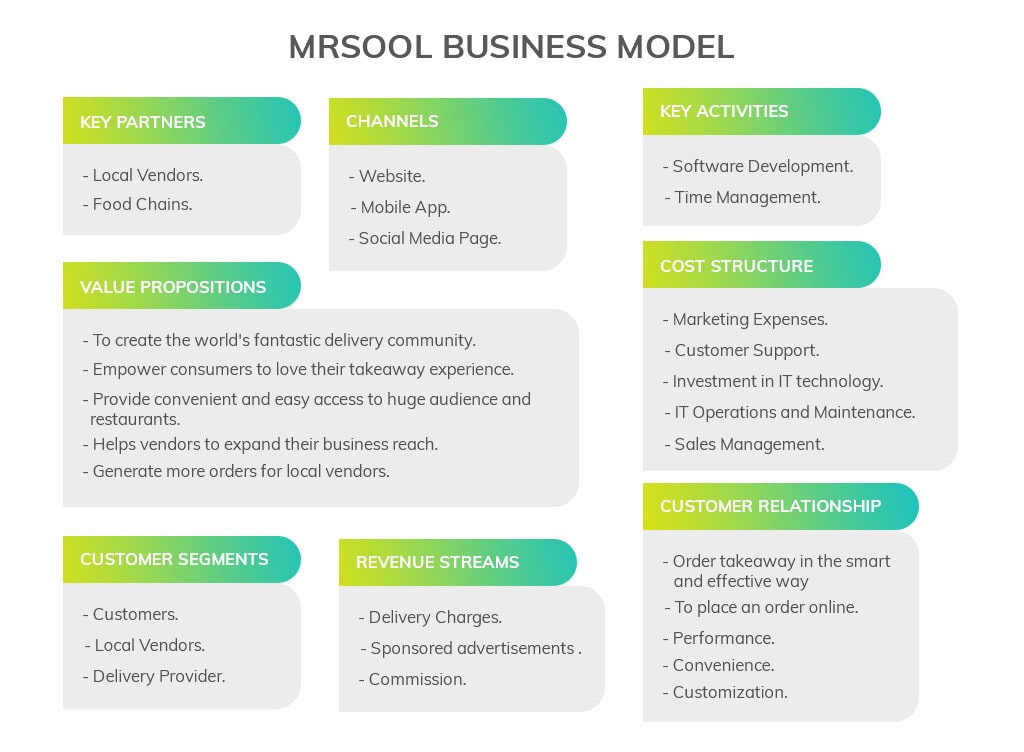 Mrsool platform established the on-demand service that performs the fulfillment model in the region. The delivery platform shows a customer-to-customer network within a generic chat-based ordering experience, enabling customers to create an unconstrained in describing the service required. It gives the couriers multiple options to bid with their price; they feel suitable; the platform ensures an automated and scalable model making users' tasks much more comfortable and effective than ever.
Mrsool is an all-in-one delivery platform that successfully connects drivers with nearby stores to serve products right at customers' places. The platform has far beyond 100k requests in a period and pretty much has a decent Ops and legit UX. The platform provides quick access to multiple products and services while delivering business access to a vast customer base.
You can transform on-demand eCommerce by investing in Mrsool clone. It provides you with a full controlling and monitoring facility helping you to manage all the activities efficiently. It follows an effective process making it easier for customers to order and get the needed items delivered right at their place.
1. Request:
Customer searches the best place to order the product needed
2. Approval:
App admin decides to accept or rejects the request based on product availability from the stores
3. Payment:
Once the order gets approved, customers can make payment using multiple payment options or can choose cash on delivery option
4. Pick-Up:
Once the order is packed, the store owner hands it over to the delivery provider
5. Delivery:
Product or service is delivered safely at the customers' doorstep
6. Feedback:
After product or service delivery, customer can provide their shopping experience
Customer Segment
Customers
Customers who don't have enough time to visit the physical stores
Customers who love to enjoy doorstep delivery
People with disabilities can get their product delivered at their place without any hassle.
Vendors
Restaurants and retail stores are primary stakeholders of your delivery business. They can get benefit from different ways, such as:
Retailer businesses can satisfy the growing needs of local customers
Food chains can earn a significant amount of delivery service
It helps to offer a convenient delivery service through the mobile app.
Delivery Providers
The Mrsool business model benefits delivery providers to a great extent. It is one of the biggest strengths of any of the brands. Service providers can leverage various benefits by accepting the end number of delivery request right from the platform; the benefits include:
Earn massive profit by providing quick delivery service to end-users
Optimize route to reach customers location on time that also without any hassle
Revenue Model of Mrsool: Have Deep Insight to Know How it Generates Money
The business owner who aims to earn more revenue and the Mrsool business model provides them with similar opportunities. The business model is very beneficial for service providers who have registered on the platform. The business model offers platform owners and food chains with numerous sources to generate massive revenue from the delivery business.
They can set delivery fees which they can collect from customers after abandoning them with outstanding service as per their demand. Food chains and retailers can provide their delivery service to customers after following a successful registration process; they can provide their delivery service in exchange for some capital.
Commission Rate
Like other delivery platforms, you can set some percentage as a commission from the store for each order. The commission rate differs according to cities and states.
Delivery Charge
Set delivery charges right from the platform. The delivery charge depends on the customers' delivery distance and local shops.
Conclusion
On-demand apps shape the future of multiple industries, and the delivery sector is not an exceptional one. And if you have decided to develop your own app, then you have taken the best decision. It will help you to reap huge benefits and make your business future-proof. Contact us today to get detailed information about the development process and cost right away.