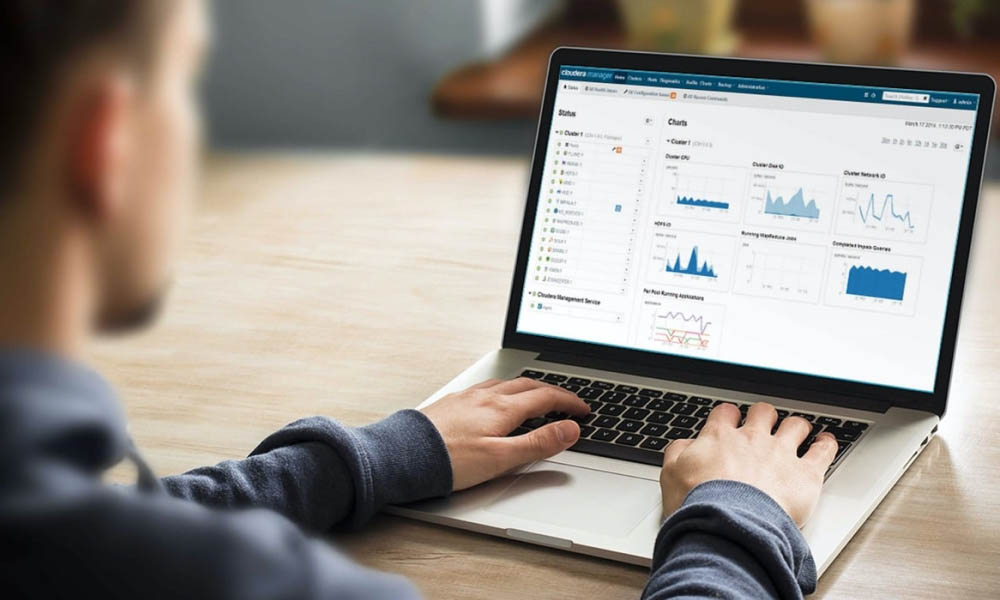 One of the terms in modern days matters most for online businesses and marketers in digital marketing. The internet world's development has given business people many opportunities to establish their online ventures and get the perks of digital marketing.
The marketing world has evolved a lot, and since the concept of digital marketing started getting popular, there is no looking back. Digital marketing soon became one of the important parts of the business world. As the online business model is getting popular, the focus will shift more towards digital marketing.
Undoubtedly, digital marketing is one of the promising concepts for business people, and it has gained popularity in the marketing world. Marketers are putting weight on such concepts for the effective growth of their business as well as it is one of the efficient and effortless methods for marketing.
Today, we will discuss some of the amazing statistics for Digital marketing which will give you a clear idea about the popularity and impact of digital marketing.
General Digital Marketing Statistics To Explore
Marketers should keep an eye on the statistics so that they can better understand the trends and how digital marketing is evolving.
More than 450+ billion dollars are spent on digital advertising worldwide.

As digital marketing is a dynamic and creative field, most marketers have doubts about their strategies, and around 40% of marketers have doubts about their strategies.

Almost 60% of digital marketers are facing challenges in creating optimized marketing strategies for their campaigns.

Customer retention increases by 90% when customers are interacted by multiple digital marketing platforms.
Different Types Of Digital Marketing And Its Statistics
Digital marketing has multiple verticals and variations, and it is a vast field. There are different channels that are running on the internet by digital marketers to derive the desire outcomes. We will explore different digital marketing verticals with statistics to get a clear idea about them.
1. Search Engine Optimization
SEO is the digital marketing vertical that is very important these days, and almost all marketers are using SEO tactics in upscaling their business. Growing business online is not a cakewalk, and to have a strong presence in the online world, SEO is very useful.
More than 70% of digital Marketers believe that creating content is the most successful SEO tactic.
The load time of your site pages is the factor that affects conversion rates the most.
It is clear that search engine drives more than 90% of the traffic for your site.
SEO is 1000% effective in driving traffic compared to social media.
50% of users use search engines when they are discovering products before purchasing.
2. Content Marketing
Content marketing is an essential part of digital marketing. It is very helpful in creating an impression in the web world, and with the help of content, you frame your impression towards the audiences in the internet world.
Around 70% of digital marketers believe in content marketing strategies.
Almost 80% of the organization running digital marketing campaigns has 2 to 3 content creators or writers.
Almost 90% of marketers have written blogs for their content marketing strategies.
Nearly 50% of marketers say that content writing is the most important strategy in their marketing campaign.
Almost 80% of companies using digital marketing have actively running content marketing campaigns.
3. Video Marketing
Video marketing is also considered as one of the parts of content marketing where only videos are generated. People in the internet world are fascinated with the content, and especially these days, video contents are very helpful. Platforms like Youtube, TikTok, and videos ads are very effective video marketing strategies.
More than 60% of business people have admitted that videos resulted in the acquisition of new customers.
More than 90% of digital marketers believed that competition is higher for video marketing recently.
Almost 90% of marketers have said that video marketing has given them a positive return on investment.
4. Mobile Marketing
Mobile marketing is the area that digital marketers are focusing on these days. People using smartphones have increased a lot in recent times. Almost 15% of the digital marketing budget is spent on mobile marketing. Even small businesses like restaurants are using mobile marketing for increasing their revenues.
People get affected by the 70% of the media in their mobile phones.
Almost 60% of mobile users will not come back to a site that is not mobile-friendly.
Around 40% of mobile users search for local services or solutions on their smartphones.
Currently, around 200 billion in revenues are spent on mobile ads by business people all over the world.
5. Email Marketing
Email marketing is also one of the digital marketing verticals that modern-day marketers believe in these days. Email marketing is known for its heavy return on investment. It is the tactics in which direct marketing is done by targeting users personally.
There are around 4 billion email users in the internet world.
Around 35% of marketers send 2-3 mails to potential customers in a week.
Around 40% of consumers say that they have around 50 unread marketing emails in their inboxes.
Email segmentation, which is a personalized approach in sending marketing emails, gives a massive 750% increase in revenues compared to earlier. It is certainly a good move for marketers.
6. Lead Generation
Lead generation is one of the important goals, and the above digital marketing verticals help businesses to create awareness and boost traffic. Still, it is essential to converts those leads for achieving the goals and targets.
Around 30% of the marketers said that knowing the return on investment for their marketing campaign can be very helpful.
Merely 10-15% of marketers measure success on the basis of lead generation through content marketing campaigns.
It is a fact that 80% of leads don't get converted into actual sales, which is why every lead is worth nurturing.
7. Social Media
Social media is also a part of digital marketing, and in fact, it is as big as the digital marketing campaign because of its individual verticals. Social media for business does a fantastic job for business marketers.
Facebook and LinkedIn are the topmost priority for marketers for uplifting their business using social media. It is followed by Instagram and Pinterest.
Most marketers for content distribution prefer Facebook.
More than 60% of the video marketers are keen on sharing the videos on LinkedIn, which is more compared to previous years.
In terms of ROI, Instagram remains in second place for digital marketers.
Summing Up
Digital marketing is one of the outstanding concepts for the business model. The statistics of the different digital marketing channels that you have gone through will clear many things and help you get to know the impact of digital marketing in the business sector. Strategies are very important, and for that, you need to survey and research thoroughly with a complete focus and determination for getting desire outcomes.