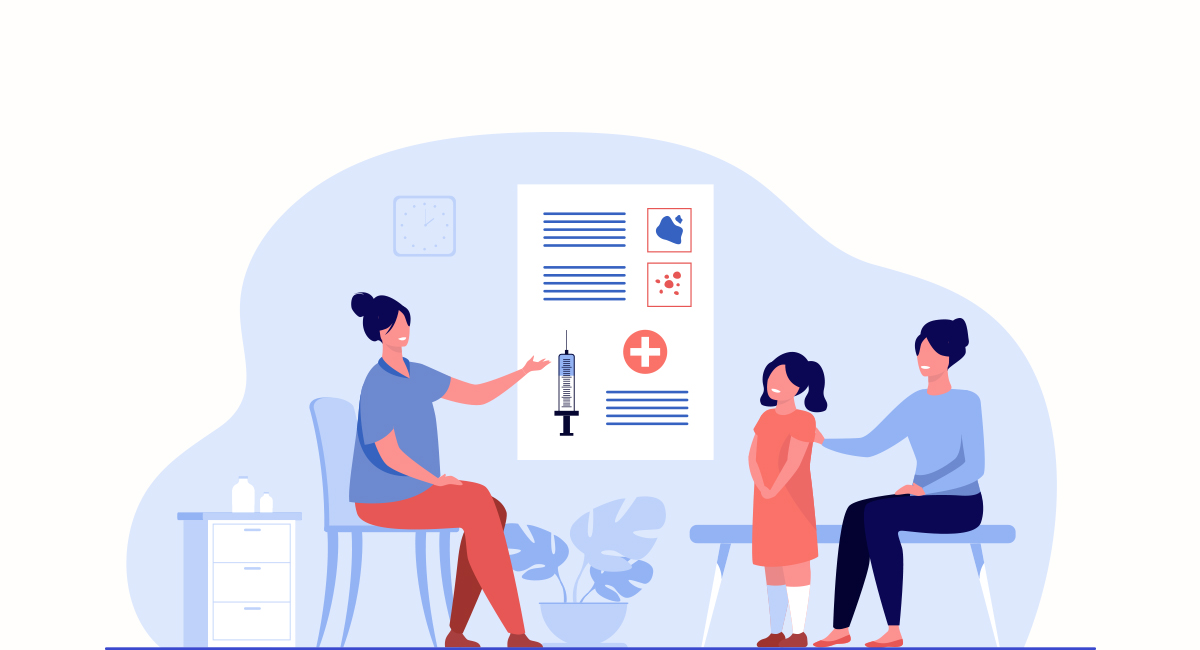 According to the Global Health Organization data, more than 40% of WHO members stated that there are less than ten medical professionals per 10,000 population. It means there are still many areas across the globe that lack professional medical services. Especially, people who belong to remote areas cannot get proper medical treatment due to high transportation costs and inadequate medical facilities. So there is a need for digital healthcare services that connect people with doctors through websites or apps. In this blog post, we are going to discuss how to start a Pediatrics business on demand with uber for pediatrics app.
You must be wondering how the healthcare industry can adopt digital solutions? Scheduling an appointment for a normal checkup to emergency medical conditions, Everything can be managed through an on-demand pediatric app. With the help of Uber for doctor apps, professionals can connect with their patients anywhere, anytime.
With the increasing penetration of online services, the idea of an on-demand pediatric app is growing as it connects patients with experienced professionals like doctors quickly.
This blog post aims to help you understand to get started with your own Pediatrics Business as a profitable venture.
On Demand Pediatrics App – Ultimate Guide To Enrich Your Medical Business
Pediatric healthcare apps already started to conquer the market. Now you no longer need to carry your kids and infant to clinics and wait for long hours; you can consult with a pediatrician online without leaving your house.
Mobile technology plays an important role for businesses to enhance themselves. These days, everyone prefers instant solutions, so how is the healthcare sector left behind? On-demand pediatrics apps enable users to access the healthcare facility for their kids easily. So let see in detail how to start an on-demand Pediatrics Business with Uber.
Get The Funds In
No money, no business. This the first step you have to take while you start any business. Everything from finding a suitable location to medical equipment to web and app development requires a lot of funds to streamline business operations.
So before you start thinking about other objectives, you will first have to ensure that you have enough funding to run the business smoothly.
Market Research
Once you're done with the funding process, now it's time to analyze the market. Before starting the pediatric business, you should know who your target audience will be. Analyze your competitors, their performance, their business approach, and the major reasons that help them stay ahead in the competition.
Through in-depth market research, you will be able to make informed decisions and craft marketing strategies for your on-demand pediatric business. It will also help you select the right marketing tool for your business.
License and Legal Formalities
Before starting an online pediatric business, you have to follow some rules and regulations that are issued by the government. You have to apply for a license and follow a complete process that includes some basic requirements.
If you are completely unaware of those rules, you can hire a lawyer and discuss it with them. They will guide and help you out to start an on-demand pediatric business. Get a permit from the medical board of your state.
Get an On-demand Pediatric App
Living in the digital world, you can not ignore the power of digitalization when it comes to expanding your medical business reach. The concept of on-demand healthcare apps is increasing day by day. Uber for pediatric is a novel concept that allows parents to hire pediatricians for their kids through an app by mentioning the exact nature of the ailment.
Using this app, parents can find a suitable pediatrician for their kids who can treat them with care. Moreover, you can also find a detailed registered pediatrician within the app. Users can hire anyone based on their requirements.
According to their time slot and preferences, parents can request for an appointment. This saves time, and one can expand its business reach without any geolocation barrier. If you want to revamp your pediatric business by deploying on-demand solutions, Elluminati Inc is one of the renowned app development companies that fulfill all your business requirements.
Promote Your On-demand Pediatric Business
Promoting your on-demand pediatric business is crucial even before you start selling services. Right promotional activities will take your on-demand business on to the other heights of success. Once you have developed a scalable app and website, you can carry various promotional activities to increase online presence. You can make use of social media, online paid ads, brochures, and other activities that work best for you.
Digital marketing plays an important role in your on-demand pediatric business and helps you to stay ahead in this competitive market. You can create profiles on well-known social media sites such as Facebook, Instagram, and Twitter. Post testimonials of previous patients and upload short videos. It will increase brand visibility and help you engage with many patients.
Major Advantages of On-demand Pediatric Business
The on-demand healthcare business is changing the way we access and manage our kid's health. Busy and modern lifestyles drive parents to spend more time at the workplace; thus, they cannot give their kids enough time. But on-demand pediatric apps is one of the best ways to juggle this chaos and allow them to improve their kid's health.
There are several benefits on-demand pediatric business offers to customers such as:
24*7 access
Convenience
Reduced healthcare cost
Coordinate care
Confidentiality
Benefits to Entrepreneurs
Strong online presence
Expand business reach
Target large audience
Drive more leads and revenue
How Much Does It Cost To Develop On-demand Pediatric App
To make a scalable on-demand pediatric app, you have to consider various aspects such as the number of features you want to integrate, app design, app usage, platform selection, and geographical location where you want to get the app developed.
All these aspects have a combined impact on the development cost of an on-demand pediatric app. Based on your budget and business requirement, you can either opt for readymade or custom solutions.
Get Your Own Uber For Pediatric App Now!
People these days are utilizing technology as their powerful weapon as it saves time and cost altogether. These on-demand pediatric apps offer several benefits to doctors, patients, and pharmacies. So if you are occupied with the healthcare industry and looking to build an app like Uber for pediatricians, get here to start your business.