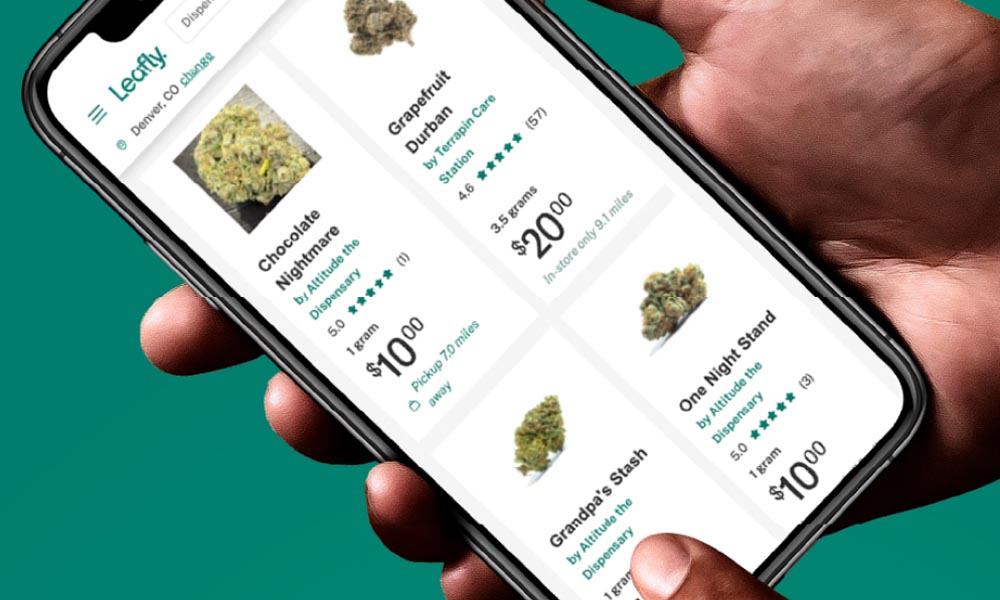 Undoubtedly there is a drastic rise in recreational and medical marijuana; numerous online directories are popping to show the best dispensaries nearby the customer's location. A Leafly clone can play a vital role in helping dispensary, and medical delivery businesses grow their business speedily in no time. We have listed everything about Leafly, learn about its business and revenue model, helping you to have deep insight into the cannabis delivery business working.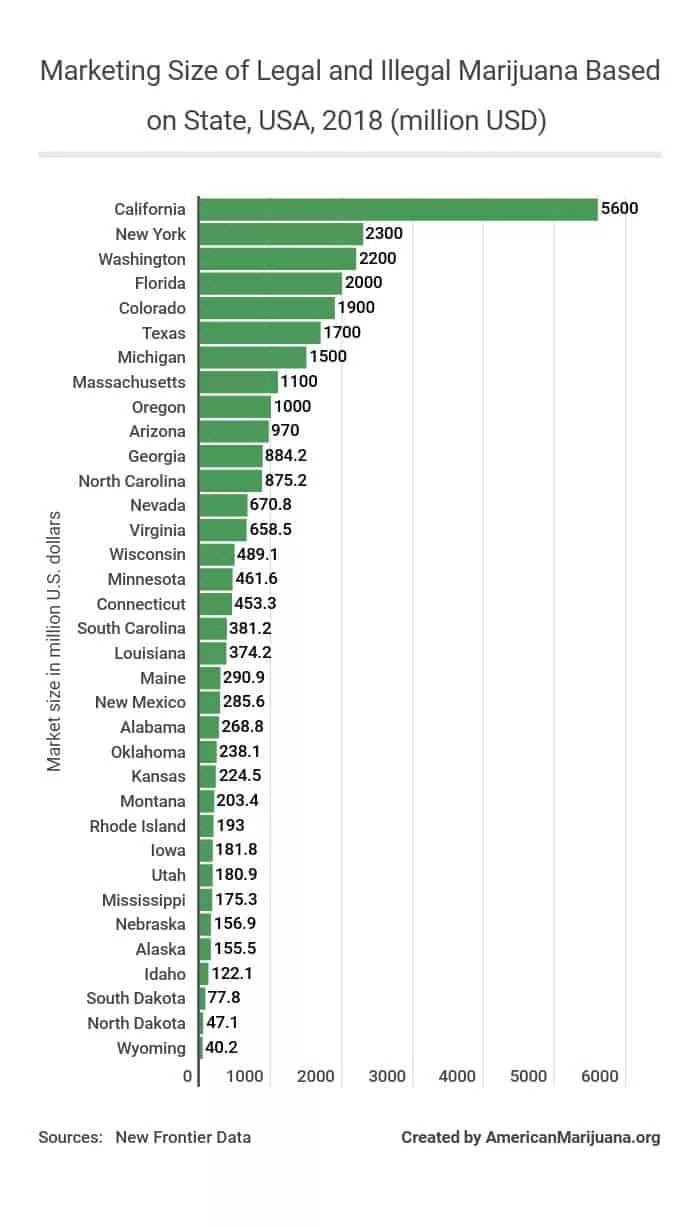 Image: (Source)
It is forecasted that legal marijuana sales will earn around 23 Billion USD in the United States alone in 2015. In contrast, California rules from illegal and legal marijuana amassing to a sum of 5.6 billion USD. Ancillary and products businesses make up for the numerous cannabis stores in the USA that are valued at around 13,000 locations and a summit of 18,000 companies.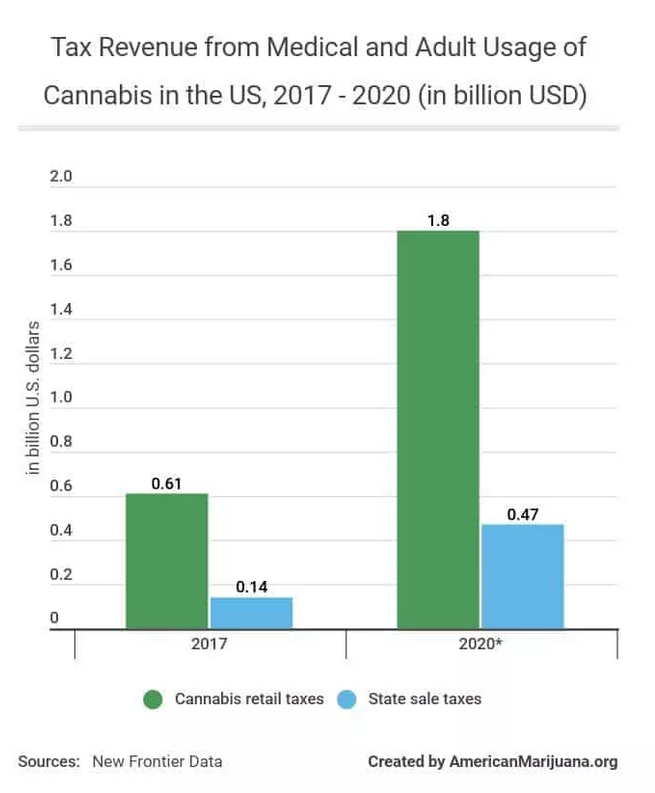 Based on current standards, the tax revenue of marijuana will reach around 1.19 billion USD between 2017 and 2020. 2016 was found as the year of investment for the legal cannabis industry, reaching 477.96 Million USD. Grand View Search shows that the global traditional marijuana market is evaluated at USD 17.7 billion in 2019 and is anticipated to increase at a CAGR of 18.1% over the period.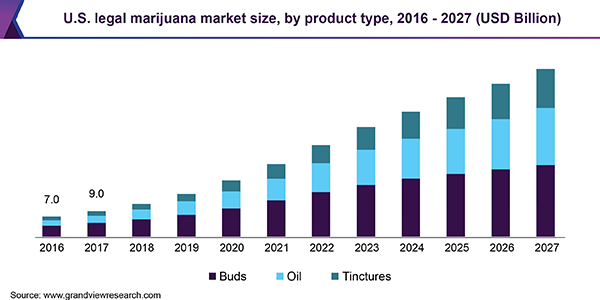 The growth in the legalization of marijuana in different countries is a crucial factor in driving growth. The use of weed or cannabis for medical purposes is undoubtedly gaining momentum globally to recent legalization in numerous countries. Medical marijuana is used for various treatments, including chronic conditions like neurological conditions, cancer, and arthritis, such as epilepsy, Parkinson's, Alzheimer's diseases, anxiety, and depression. Therefore, more and more marijuana business owners seek support from development companies and ask them to develop marijuana delivery app, helping to bode well for the rising product demand and one popular name included Leafly.
You can also boost your dispensary or cannabis delivery business online with ready-to-use solutions crafted by Elluminati Inc. The solution integrated with all essential features and modules ensures terrific support for your cannabis delivery business. It helps you manage and control all delivery requests efficiently through a dedicated panel to provide complete control over all business activities.
What is a Leafly Clone? Reach A New Horizon in the Competitive Cannabis Delivery Market
Leafly clone is a ready-made solution to start your own cannabis delivery business online, its advanced features built with the latest tools and technology. Implementation of this platform takes your cannabis business online and attracts customers looking for online cannabis and weed products doorstep delivery leading to increased business profitability.
Important Things You Didn't Know About Leafly
Leafly is a widely-used and well-known online resource for medical patients and cannabis enthusiasts worldwide. The delivery platform has undoubtedly influenced the visual design world in the whole cannabis industry. Founded in 2010 by Brian Wansolich, Scott Vickers, and Cy Scott, the company was sold to cannabis investment firm Privateer Holdings.
The company was embarked on a new mission to provide cannabis administrators with credible information to leverage better business results in no time. The platform has created the world's largest web portal for all the essential information while beneficial for patients to have quick access to get their medicines delivered at their place.
The Story of Leafly: Explore Everything Right Away!
Indeed, most countries' governments consider the consumption of marijuana legal, hence, there are many cannabis service apps launched into the market. With around 15 million monthly visitors and more than 40 million page views across mobile apps and websites, Leafly is one of the largest cannabis platforms globally. Leafly enables its users to rate and review different cannabis dispensaries and strains of cannabis. The app and website allow adult recreational consumers and patients to determine which cannabis products are appropriate for desired effects or particular preferences. The tech stack directs them to a nearby medical dispensary or retailer, making it easier for them to get needed cannabis right at their doorsteps.
Leafly primarily uses crowdsourcing to generate useful reviews for consumers. Headquartered in Seattle, Washington, the company is owned by Privateer Holdings, a private equity firm that mainly focuses on the emerging legal cannabis industry between 2012 and 2019. The company is operating independently and has launched a system for Android and iOS mobile use.
Leafly was founded by three Orange County engineers Brian Wansolich, Cy Scott, and Scott Vickers, in 2012. Meanwhile, the founders left to launch a company named Headset, the business intelligence platform for the speedy-growing marijuana industry. By the end of 2011, the website had more than 180,000 unique visitors, increasing at 30% each month.
In 2012, Leafly had around 2.3 million monthly visits and about 50,000 mobile app downloads per month. Later in 2016, the company announced that it gets approximately 6 million monthly visitors and about 31 million page views over its website and mobile app. Leafy was the first cannabis company to advertise in The New York Times. In preparation for recreational adults, prefer to use cannabis legalizations in Canada.
Leafly was officially launched in Canada on 17 October 2018. The company launched its compliant and localized platform, www.leafly.ca. In June 2019, Leafly announced its business expansion of the Pickup tool in Canada with a decisive partner, Spiritleaf. Leafly generates money by selling, advertising, and listing packages for the cannabis industry. The Cost Per Impression model is considered for the display advertising campaigns, Leafly helping the company drive more selling.
You can also drive more success with Leafly clone for your Cannabis delivery business. Decide to invest in mobile app development to boost your business presence online. The fantastic designed solution will systematically help you to cater to the Cannabis delivery industry's growing requirements.
Leafly Business Model: Learn How it Addresses the CBD and Cannabis Need Systematically
Leafly begins with a popular strain review website and added a dispensary directory recently to its platform. The platform has exploded into the highest traffic marijuana business directory and community. Based in Seattle, Washington, Leafly is a clandestinely held company with more than 40 million page views per month and counting.
Many marijuana dispensaries are stepping to become part of Leafly to get the spotlight. Invest in cannabis software to avail business entrepreneurs with a platform that helps them to make more sales and profit in no time. Explore all the primary functions to craft a Leafly clone. Check the Leafly business model to know how the platform operates to efficiently satisfy all the patients' needs.
Strain Explorer
Consumers and patients can use Leafly to find the cannabis strains as per the medical requirement like nausea or anxiety, and desired effects, like creativity or euphoria. Allied strains are presented in a periodic table format; the table is color-coded to distinguish whether the strain is hybrid, Sativa, or Indica.
Dispensary Locator
Leafly users can enter their zip codes, state, or city name to find dispensaries. All the dispensaries nearby are listed on the Google map, making it easier for customers to reach and buy the needed medicines. They can explore complete dispensary profiles along with reviews, menus, store locations, photos, etc.
Reviews
Users of the popular solution, Leafly, can provide their reviews of dispensaries they have visited or strains they have tried. The weed delivery platform provides them with a brief comment section to share their thoughts and rating option, helping them rate the dispensaries based on atmosphere, medication, and service. Users can also review the strain based on desirable effects, summary information, attributes, etc.
Leafly Revenue Model: How the Weed Delivery Giant Makes Money?
Pharma businesses are anticipated to attain a mixed market size of $2.7 billion by the end of 2023 and about $360 million in the next four years, according to the report. The key growth drivers for weed and e-pharma are the increasing smartphone usage and internet penetrations, and the ease of ordering anything through an eCommerce platform.
Due to rising capital income and healthcare spend, many pharmacies and weed delivery businesses are thinking of taking their business online. But the common question they struct with is how to start a pharmacy business online; they don't know how to generate more revenue through on-demand delivery platforms. They need to understand that there are numerous ways to generate revenue. The proven ways include:
Registration charges

Delivery fees

Commission

Advertising fees
You can also follow the revenue-generating approach of Leafly. The platform mainly generates revenue by selling online display advertising and listing packages to businesses associated with the cannabis industry. It considers the cost per impression model for the display advertising campaigns.
How Much it Cost to Compose a Leafly Clone?
The pricing model for developing a Leafy clone might be based on geo-locations and many other factors. Hence before stepping into the development process, you need to analyze the market to know how you can get the app developed at a pocket-friendly price. You can even invest in ready-to-use Leafly like app solutions, e-delivery to boost your weed or cannabis delivery business online.
The tech stack is developed, keeping in mind the current market demand. It possesses all essential modules and features that help you to operate your business systematically. However, if you have other plans, then you can sketch your idea and can contact professional development companies who can help you craft a fantastic solution at a pocket-friendly price.
Investment in Leafly Clone is Profitable: Explore How?
The marijuana delivery business is growing dramatically. North America dominated the legal marijuana market, with a revenue share of 88.4% in 2019. Factors such as liberal government legalization and cannabis regulations for medical and adult-use in Canada and the United States have supported the regional market growth.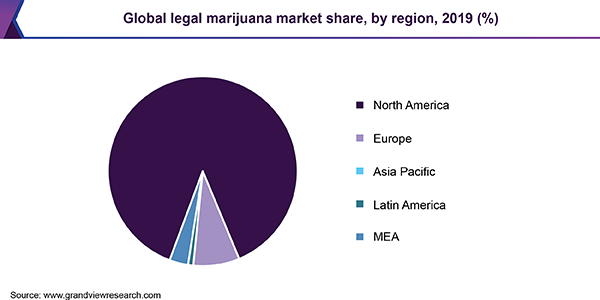 Medical cannabis is legal in more than 33 states, including Puerto, Guam, and the U.S and Columbia District. Hence if you aim to thrive in the global cannabis delivery industry, it's the right type to start. You can build a Leafly clone to boost your business presence online. Classify your requirements by reaching our team to know how we address all of them in no time through outstanding development support.
Industry Leader Leafly: Influencer of Visual Design in the Cannabis Industry!
The e-pharma industry has experienced market growth; it has increased by $9.3 billion as of 2019 and is forecasted to grow at 18.1% CAGR to reach $18.1billion by 2023. Interestingly, 35% of the domestic pharmaceutical market describes chronic medications, while the remaining 65% to acute medicines. Besides this, the e-pharmacies are forecasted to target 85% of the established market and 40% of the sensitive medicine market by 2023. Many cannabis delivery businesses are trying to make their place in the competitive market, but very few like Leafly have thrived in the market.
Leafly is continuously trying to improve its business service; it has launched Leafly delivery to address customers' and businesses' growing needs for safer and flexible online shopping. The platform has also introduced the cannabis guide for patients in a visual language to redefine the way how people understand cannabis and find the effects they want.
If you aim to achieve success just as Leafy, then develop a unique delivery solution following the affecting flow connecting pharmacies and dispensaries with needed people. Check the full e-delivery app graphical flow to know how it helps customers find an instant solution for their problem and guarantees your business success.